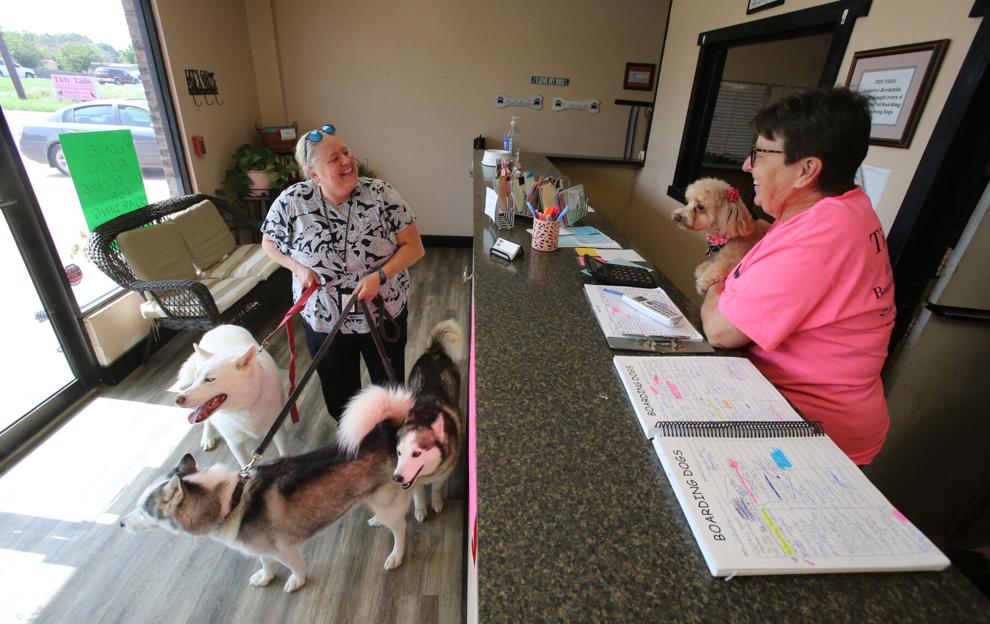 If you log onto the website or Facebook page of many Waco-area dog care businesses, you'll see a large variety of canine breeds doing more than just lying in their kennels all day waiting for owners to pick them up.
They run and jump in large enclosed yards, splash together in pools, play on water slides and other playground equipment, chase bubbles and even bob for apples. You'll often see them pair up with their chosen buddies and stick together all day.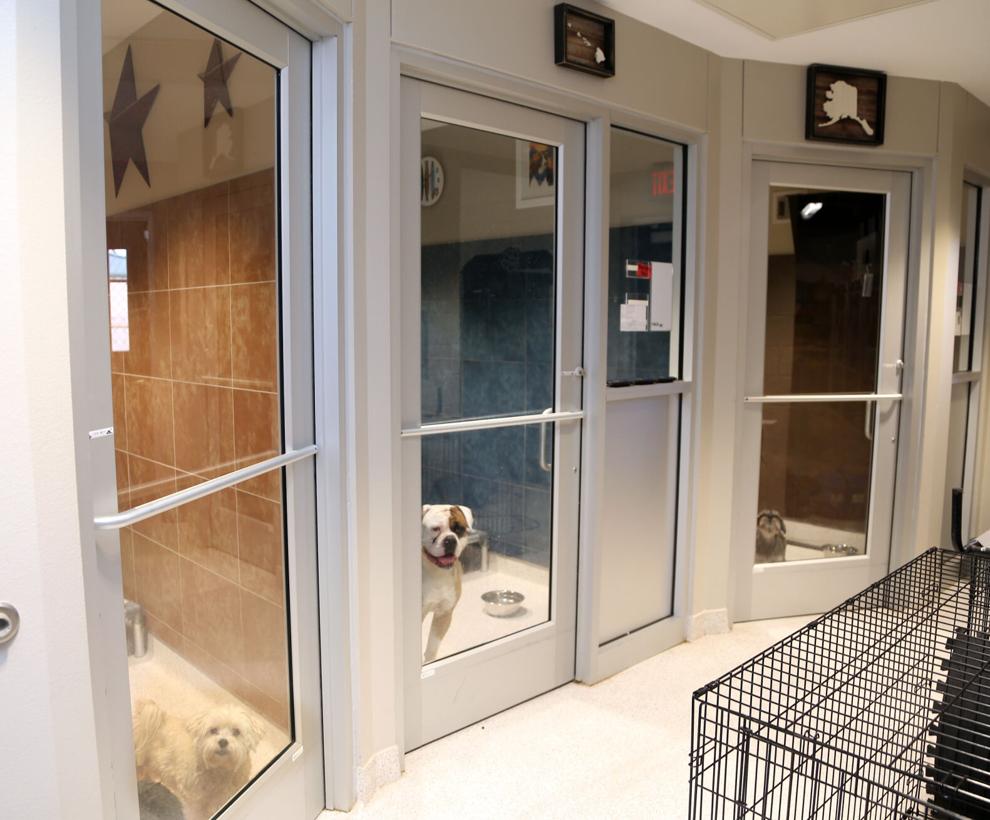 And in the evening, you can see some of them watching doggie TV in their individual "suites" as they settle in for the night. But perhaps the most unusual activity is when books are read to the pooches to help them relax.
This is doggy day care, a booming phenomenon sweeping the area and that in some ways resembles child day care or a "Y" day camp.
Best Fido Friends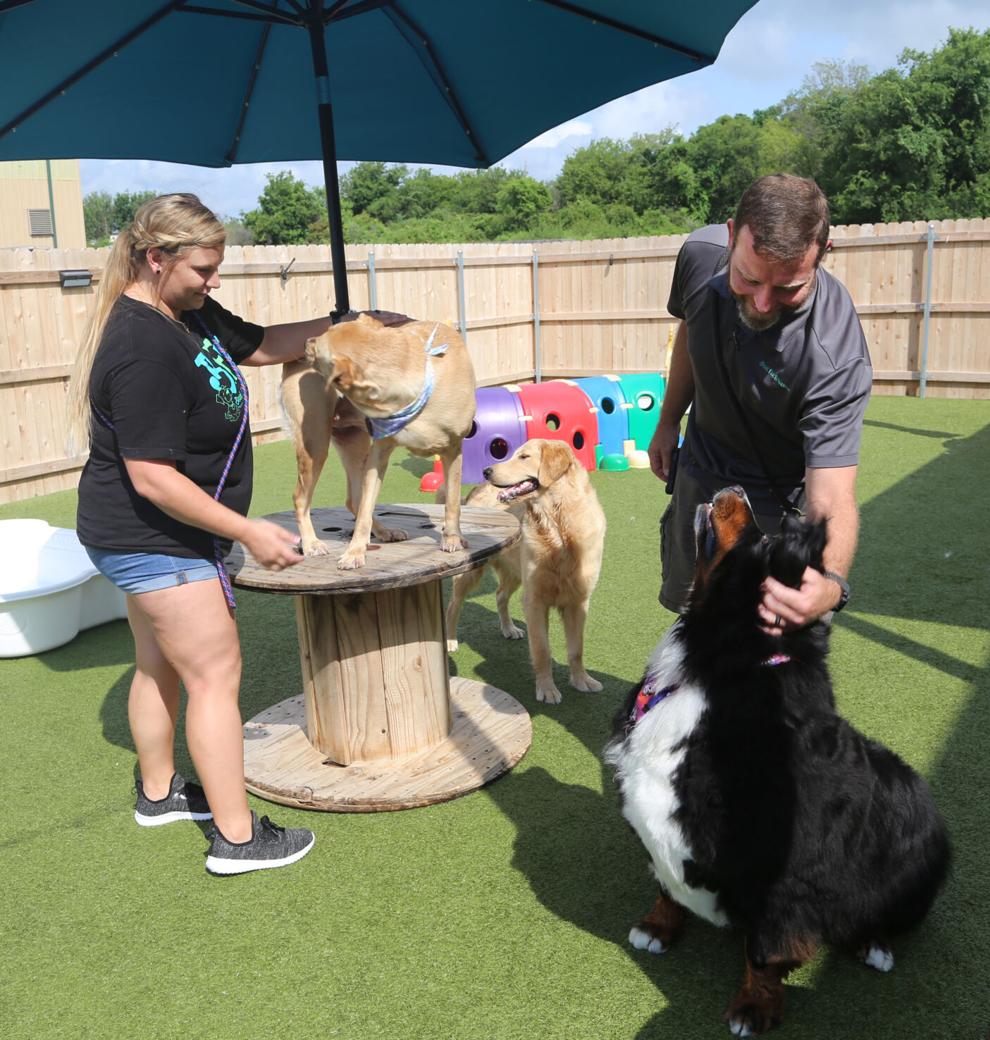 Justin Barron, co-owner with wife Breze of Best Fido Friends, 8501 Mars Drive, said that many of the activities at their doggy day care are meant "to send the dogs home tired." For pet parents who work long hours, a played-out animal allows the owners themselves to get a good night's sleep.
Barbara Cross is a massage therapist and owner of an Australian cattle dog, Scout, who has been going to BFF day care since the facility opened three years ago. His is a high-activity breed, and Scout wants Barbara to play all the time — except when she's cooking. At day care he can run off much of his energy before coming home at night to his tired owners.
Barron and Cross recognize that another important advantage of day care is to socialize dogs with each other and with humans other than their owners.
Cross said, "It's one of the best things you can do to get your dog socialized And the sooner the better."
A certified trainer, Barron calls himself a "dog nerd." He took dog training, not to use as a business, but to understand what the animals try to communicate with their body language. BFF does have another certified employee who can train dogs.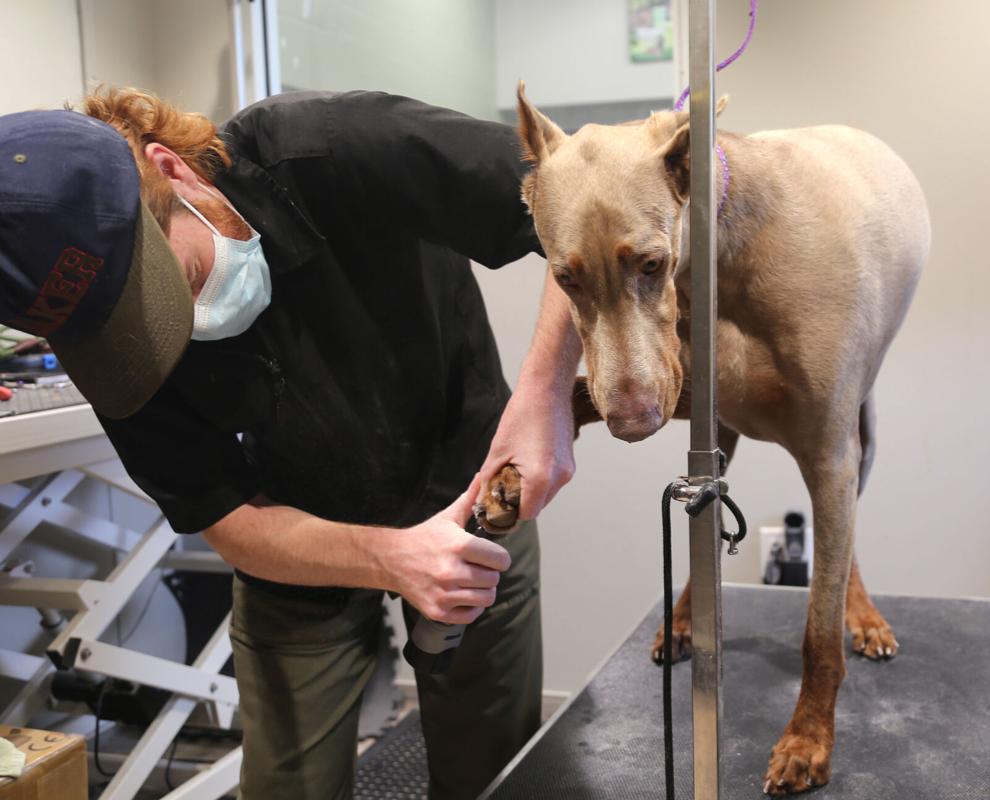 During the day, the pooches are separated in outdoor yards and in rooms by size and temperament.
"Just knowing their behavior and being able to read a dog" helps employees to match up play groups, Barron said, as well as detect when the animals are nervous or in distress.
All the animals at BFF must have up-to-date vaccinations and go through a screening process to determine if boarding or day care is a good fit.
The 20 employees at BFF offer not only doggy day care with enhanced activities but regular boarding, grooming and training. They post numerous photos and videos of the dogs to their website and Facebook page. They also send the owner special photos on their dog's birthday and extra photos when the owner is on an extended vacation.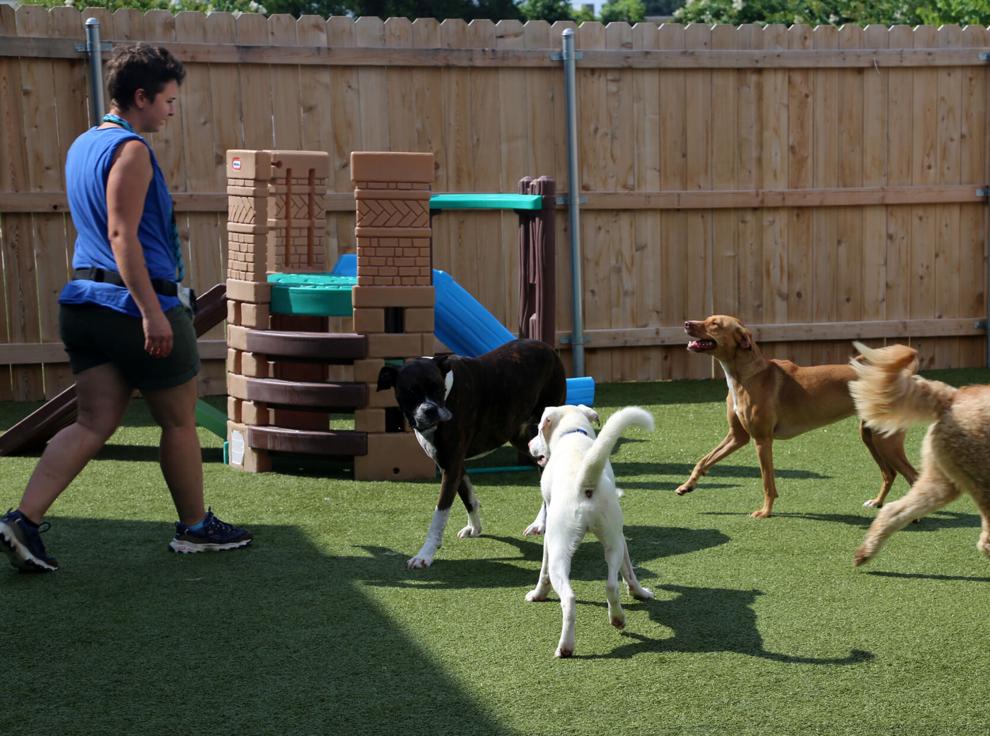 In addition to large enclosed outdoor play areas with artificial turf, BFF has a half-acre of natural land to let the highly active dogs "run it off."
The Barrons also help with two nonprofits. One is Rescue 22, which places service dogs with veterans. The goal is to help prevent suicides among the veteranss. Another is the Humane Society of Central Texas. BFF keeps at least one foster dog from the society all the time at no charge and then works to adopt it out.
Business is going "gangbusters," right now, Barron said. On big event days, they will have as many as 100 dogs. Best Fido Friends averages 50 to 70 during the week and 80 for weekend boarding. It's a travel-related industry, and he said that now people are traveling with a vengeance after so many months of COVID requiring them to stay at home.
Camp Bow Wow
Another dog care business in the area is Camp Bow Wow, 207 Colonnade Parkway in Woodway, a franchise owned by Shruti and Aman Sibal, which opened one year ago.
Brooke Taylor, the marketing manager and "scout," said the typical pet parent using doggy day care is one who works and just doesn't have time to give their pet the attention and exercise it needs. One of the camp's slogans is "All day play, snooze the night away."
Many of the dogs love water, and Camp Bow Wow has Waterpark Wednesday with a splash pad, fire hydrant sprinkler and small pools for an extra cost of $10 plus a free pool party each Friday.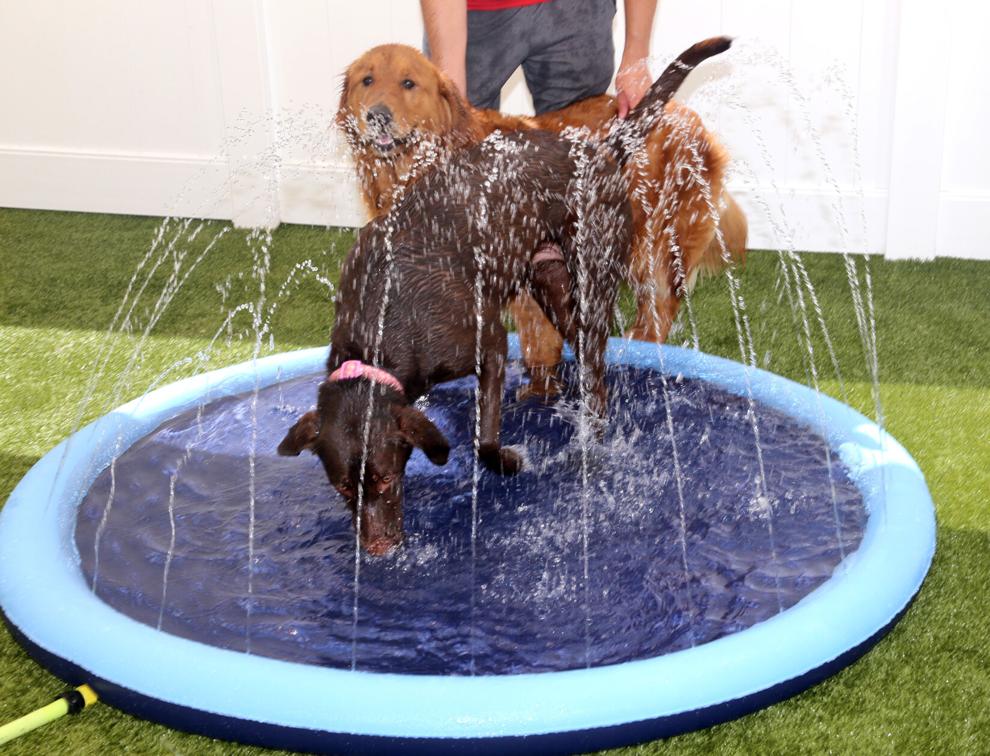 "Others love one-on-one cuddle time" with the counselors, Taylor said.
Camp Bow Wow has its own terminology, incorporating camp-related words. The dogs that come to the facility are called campers; the 12 employees are counselors. It also offers camper cams (live web cams that pet owners can access), cabins (individual enclosures) with cots, nightly campfire treats and day camp. Counselors share photos with the pet parents and on social media.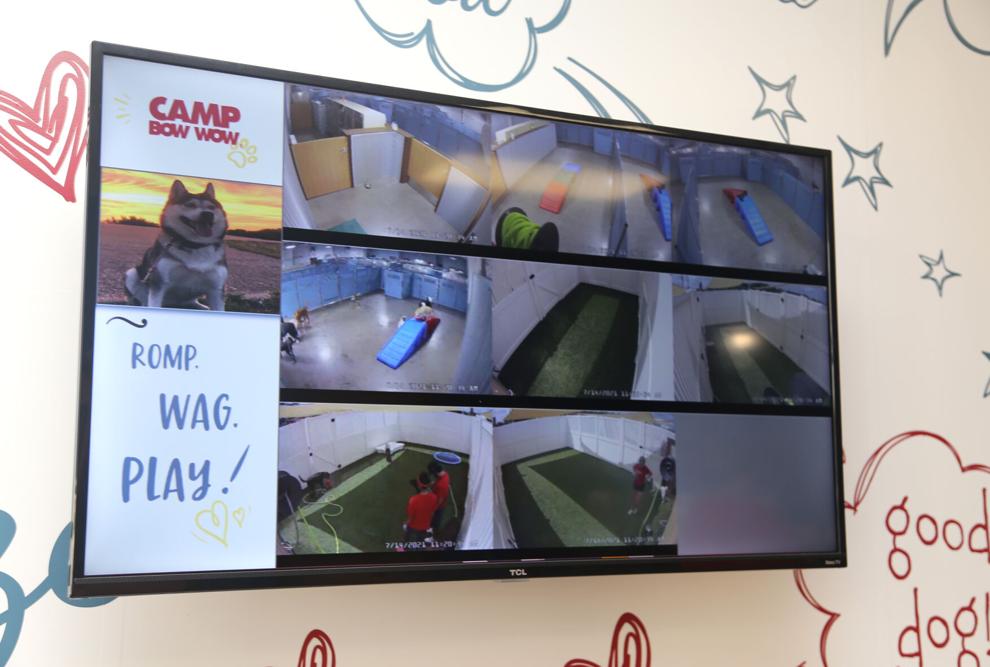 Monitors and split-screen TVs in the lobby and in the back where dogs are kept give pet owners and employees a view of the various play areas and enclosures. Additionally, whiteboards help keep track of what the individual dogs eat, when they nap and medications that employees administer. They prepare food and meds in a large, separate room that also contains the dogs' belongings stashed neatly in plastic cubbies.
The business offers what it calls all-day play in addition to regular boarding and grooming. Also, those dogs that come to the Waco facility for six months can have their records transferred to any of the 180 CBWs in the United States so they can be boarded in different locations while traveling with their pet parents.
CBW requires the dogs' vaccinations to be up to date, that they undergo a socialization interview and that dogs be spayed or neutered if over 7 months old.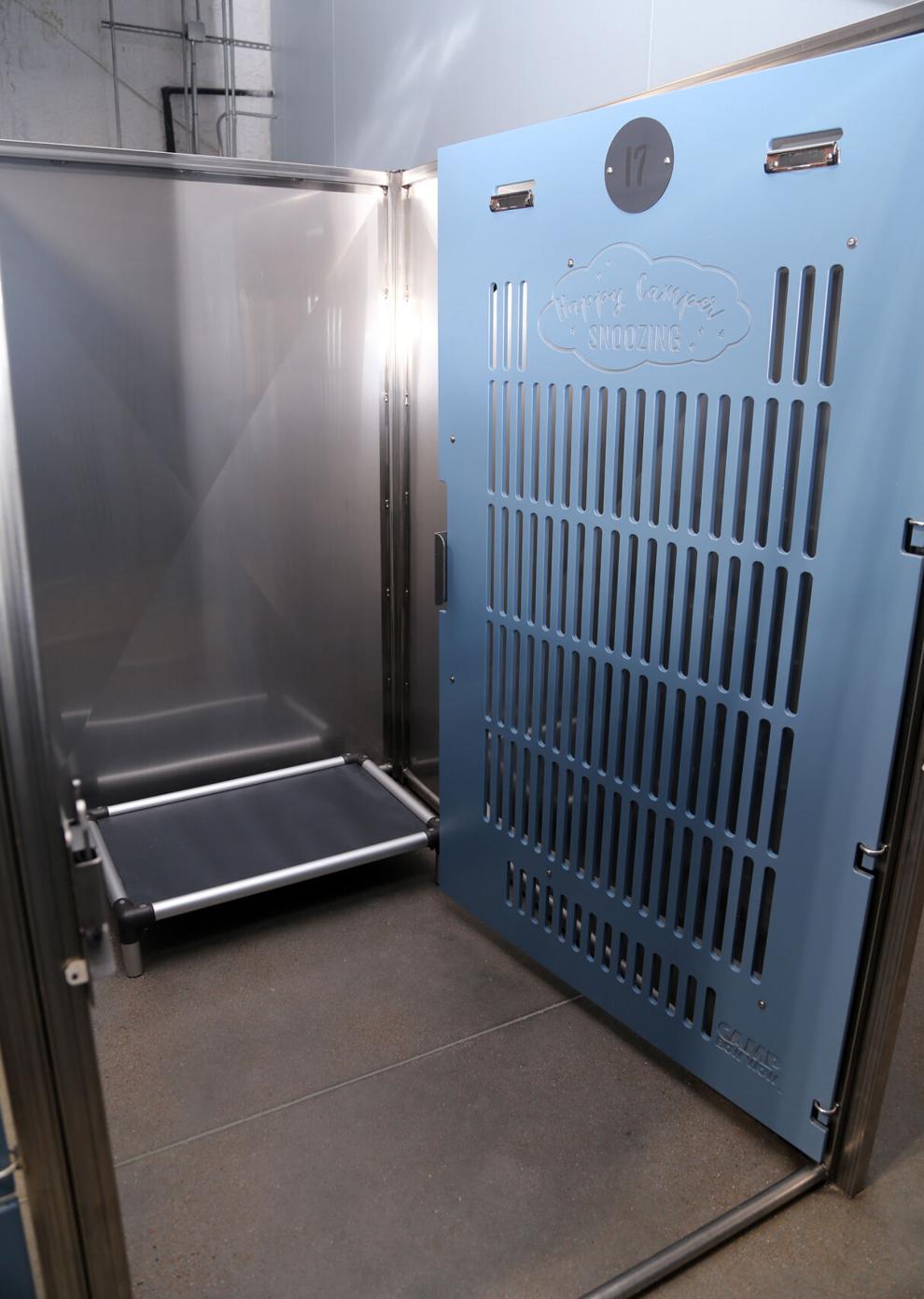 Camp Bow Wow is involved with Waco Pets Alive and the Humane Society of Central Texas to help overlooked dogs become adopted. Taylor said it provides resources for pet owners who are struggling to afford their dogs, and also helps with grants to pay for lifesaving services for pets.
Patricia Breen had been taking her dogs to CBW for a while and just recently went to work there as the general manager. She said the opportunities and care that dogs receive are invaluable. They build confidence, socialize with other dogs, and puppies can learn skills from older dogs and counselors.
"It's key to having a well-rounded dog," she said.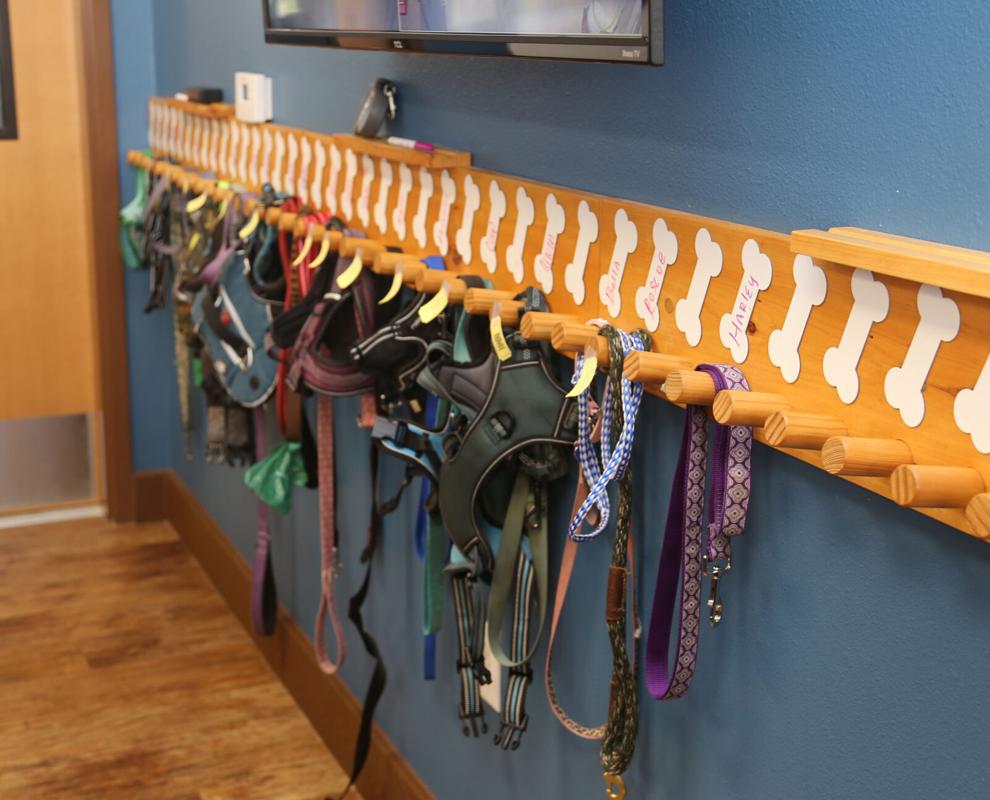 Tidy Tails
Tidy Tails at 2712 N. Robinson Drive is experiencing a business boom. Owner and manager Shirlene Miller said the number of dogs it cares for increases every week. It is especially busy during spring break, holidays and even when tourists arrive for Magnolia-sponsored events.
"We try to stay on top of what's going on in town," she said. "This could not be a better time to have a small business in Waco."
The doggy day care, grooming and boarding business accommodates the pets of many Baylor students, faculty and staff, in addition to their regular family pets.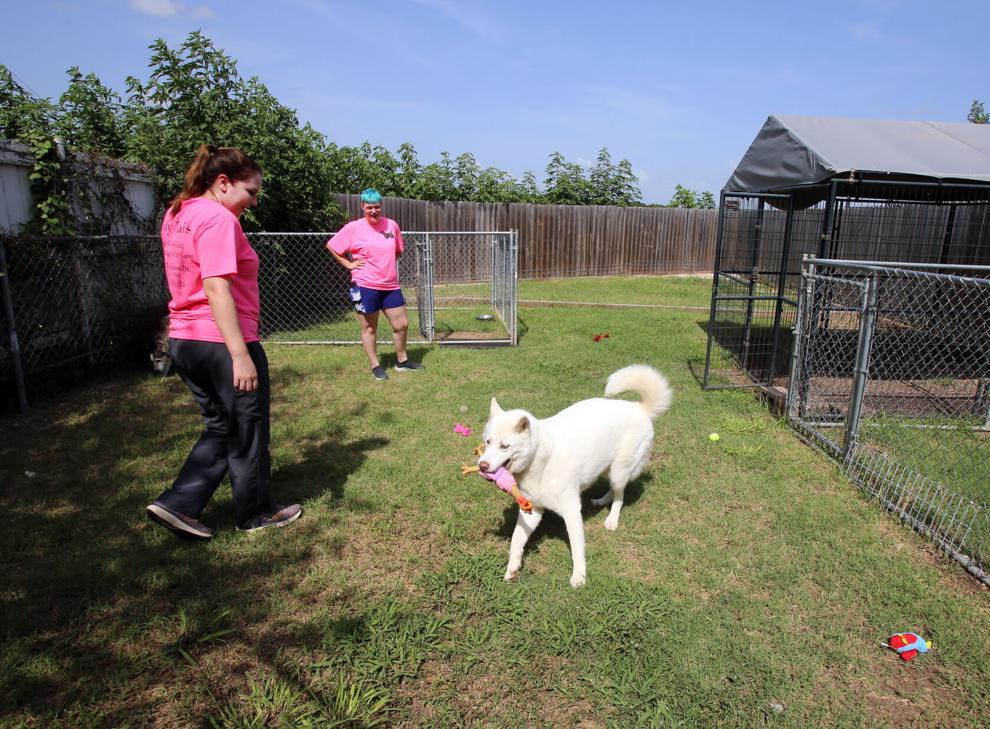 Sadly, they also have an abundance of dogs during hurricane season when people evacuate north to Waco. Of course, the owners must bring their dogs' up-to-date shot records in order for the animals to be accepted, and Miller gives a discounted rate to evacuees.
At Tidy Tails, the indoor and outdoor play areas give dogs their exercise. The eight employees, who are adults qualified in dog care, play ball, tug-of-war and Frisbee with them and provide water fun in pools.
Interaction among the animals is also an important activity. Assistant manager Shanna Jones said some of the older ones don't like to be with other dogs, so the employees will sometimes let them hang out under the reception desk.
"We try to accommodate a lot of different personalities," Miller said.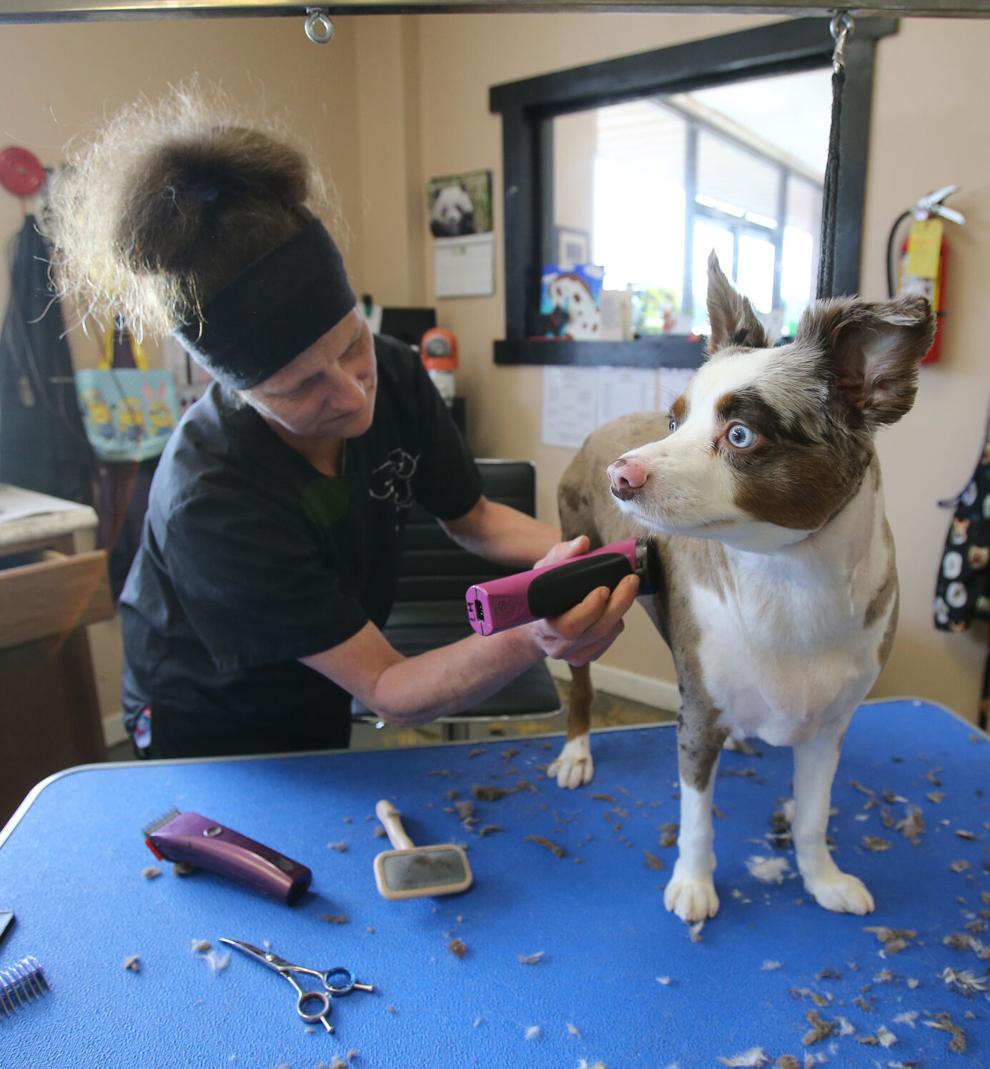 Some dogs have separation anxiety, and "they will tear up the house" if left at home while the owners are away, Jones said.
"(Owners) are gone all day at work," Miller said. "The dogs get tons of stimulation and exercise. At the end of the day, (owners) relax, and the dogs do too. In this business, there are two types of customers, the two-legged ones and the four-legged ones."
In addition to her business, Miller runs an animal rescue sanctuary, Love to Spare. Four employees work there, caring for 45 dogs.