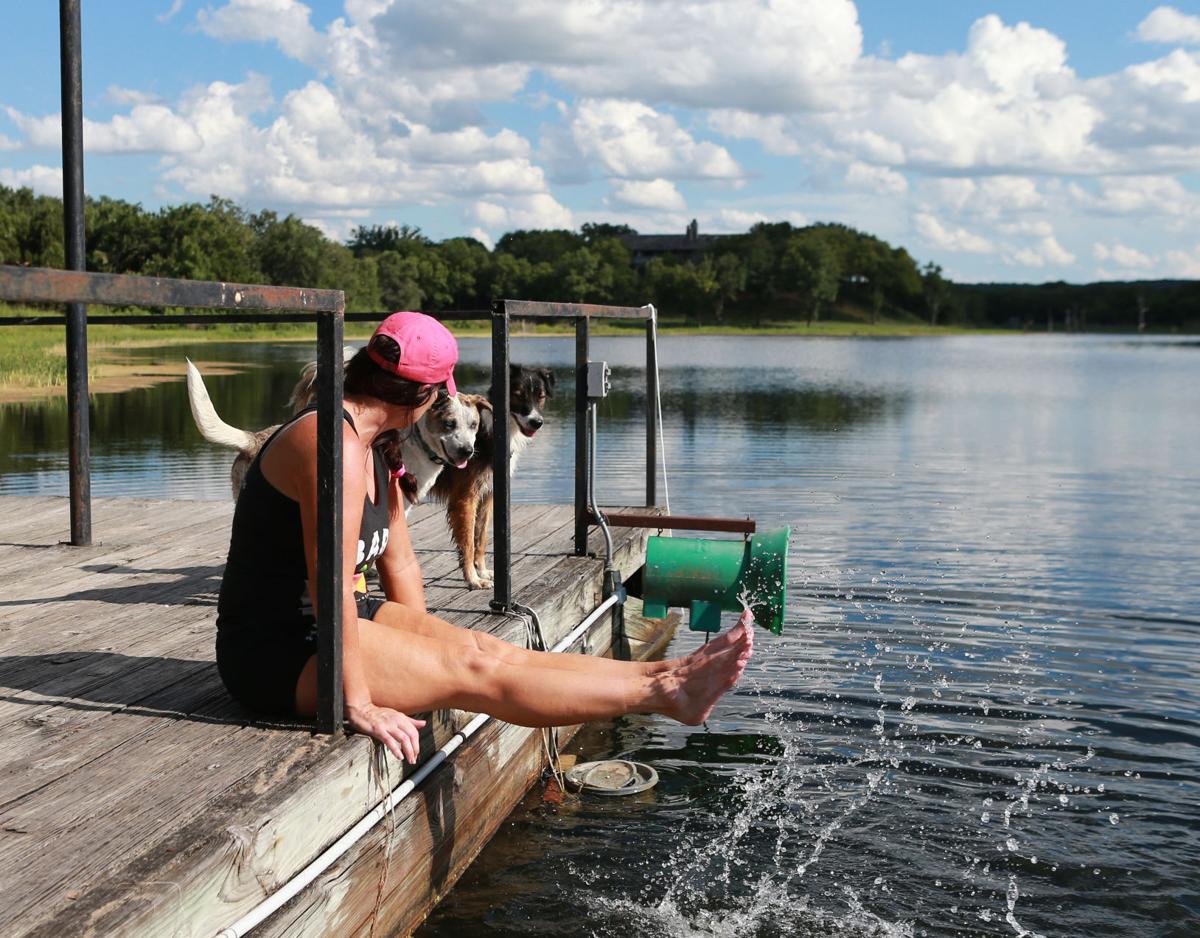 More than ever these days dog owners treat their pets like the kings they probably already think they are.
There are designer dogs, designer dog outfits and accessories, high-end (read: expensive) dog and top-notch care provided at various kennels, groomers and the like. Dairy Queen has an ice cream-filled Pup Cup just for your dog.
There are even apps for dog walkers and dog sitters.
But the most basic care — especially in Texas — is keeping your dog safe and healthy when the temperatures scorch during the so-called Dog Days of Summer — the 20 days before and 20 days after July 23, when Sirius, the Dog Star, rises in the morning sky.
The heat is a big concern for the caregivers at places like Fuzzy Friends Rescue, the Humane Society of Central Texas and the city of Waco Animal Shelter to keep the animals healthy for prospective pet owners.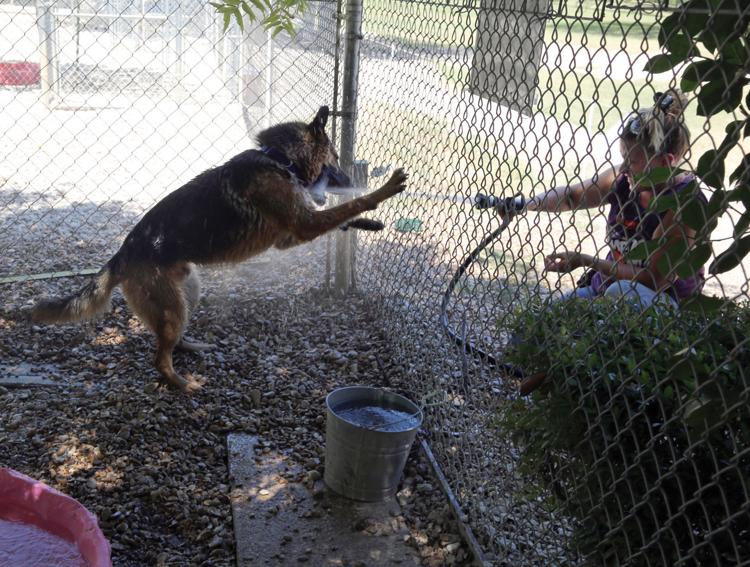 Betsy Robinson, who founded Fuzzy Friends Rescue in 1990, said combating the heat is a nonstop challenge in summer.
"I'll drive through parts of Waco and I'll see dogs chained up in a yard with no shade or water and it breaks my heart," Robinson said.
"For small dogs especially it's hard to endure the extreme weather in Texas. They need plenty of shade and water to stay hydrated. And it needs to be fresh water throughout the day, not something that just sits out there in the heat."
At Fuzzy Friends, plastic wading pools get plenty of use in the summer as dogs can cool off in them.
"Ideally, you want to have them indoors, but we can't do that with all of them, particularly the larger dogs," she said. "We have fans within the outdoor kennels, and plenty of shade in the running pens."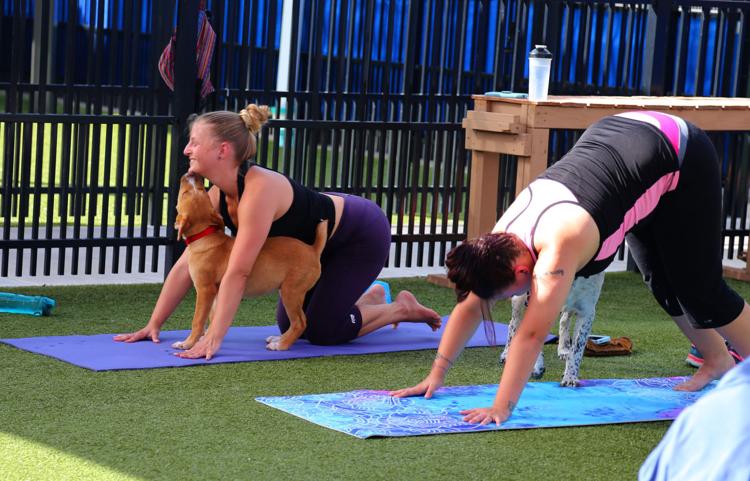 Outdoor Living
Jackie Murski, a Bosque County resident who is president of the Bosque Animal Rescue Kennel in Clifton, loves the outdoors.
She and her husband, Mike, have a family ranch outside Meridian that is home to their menagerie of eight dogs, one of which she is fostering. Five large ponds dot across the property, and the dogs are quick to make themselves at home in the cooling water after chasing rabbits or diving at the frogs hiding in the grass along the banks.
Water is always close at hand for her dogs, but as a dog lover she volunteers at BARK to help the canines who aren't as fortunate.
She is troubled by today's culture of a "disposable society" that often finds its way into dog ownership, too.
"We were sent some information recently about a study on millennials and the Gen Z group on dog ownership," she said. "It said 80 percent of them own a dog or a service dog.
But too many of those owners don't keep those dogs for their animals' lifetime, she said, whether they discover the care is too difficult or time-consuming or the pet no longer reflects whatever image the owner intended to project, such as getting a purebred dog or a rare special breed.
"We're seeing people wanting these high-demand dogs (such as specially bred canines) that they want because no one else has them," she said. "God forbid you adopt a dog."
It's seems like an odd train of thought when today's market offers so much for dogs and their owners, even online ordering and delivery like chewy.com.
"In Fort Worth there's a bar in a dog park," she said. "You let the dog run around while you go drinking. If you're not going to walk your dog, why did you get a dog?"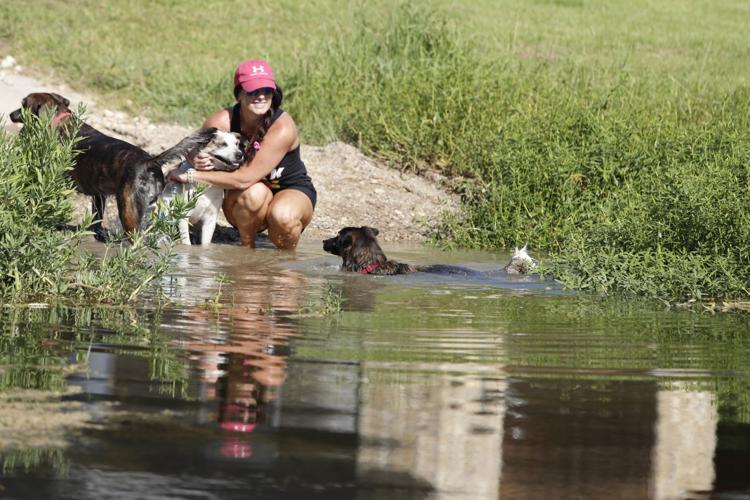 Adopting, Fostering
She volunteers with BARK and appreciates people like Robinson who make the effort to care for all pets. Adopting pets and giving them "forever homes" is important, but an underutilized aspect of shelters is finding people to foster dogs, she said.
Fostering the animals temporarily at a home is so worthwhile when shelters get full and would otherwise have to euthanize the animals because they've reached capacity.
"That's a huge part of rescue," Murski said. "And it gives dogs the second chance they'd never have for a forever home.'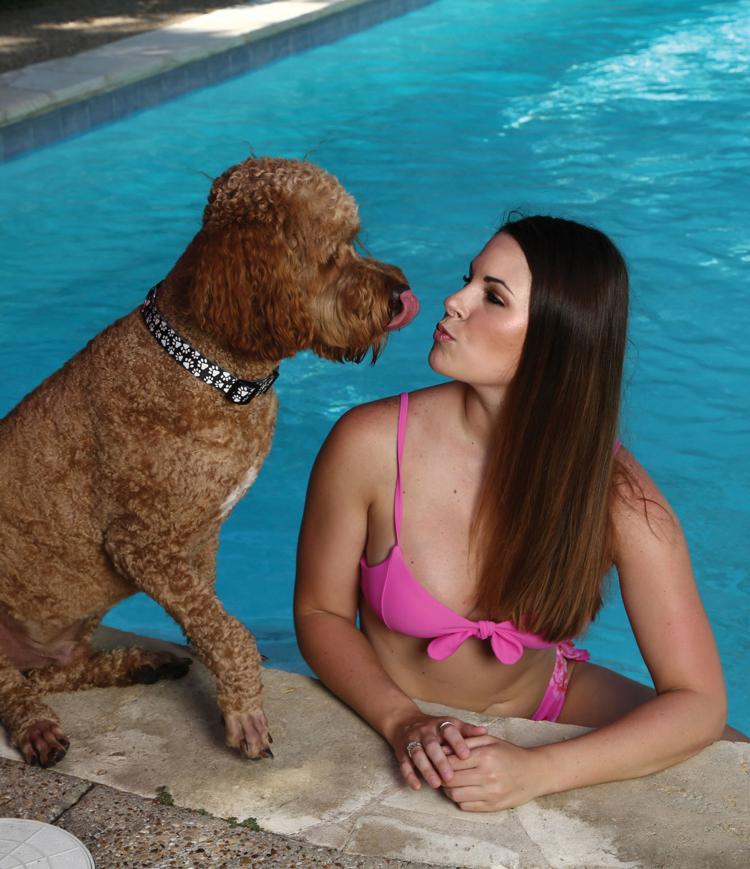 Waco native Jamie Blanek has served on the board of Fuzzy Friends Rescue since 2015, the same year she was crowned Miss Waco. She has three rescues among her four dogs.
The most precocious of them is Jeter, a 2-year-old double doodle (half-Labradoodle and half-goldendoodle) from a litter of puppies a friend had. And yes, he is named after former Yankee great Derek Jeter.
Her dogs, which include a husky, have their hair shaved for the summer as an additional way to beat the heat, she said. She is constantly on the alert for their health, she said, especially when it's hot.
She admits to watching out for other animals whenever she's in a neighborhood or spots a dog by itself inside a vehicle.
"Don't leave a dog in a car, even for a few minutes," she said. "I am that person who will call 911 if I see that."
She shared an amusing story about one time she was in Dallas at a mall and saw a dog inside a Tesla, which was locked inside with the windows up and the engine running.
Blanek was readying her cellphone to call the police when she looked through the window and read the large display on the Tesla's dashboard. The car's owner left a note on the display, providing the dog's name, saying that his owners were coming back out after a few minutes and that all was well.
The display also showed that the car's air conditioner was on and it was a comfortable 78 degrees inside.
"That was a responsible pet owner," she said with a laugh. "But for anyone else, don't leave your dog in a car!"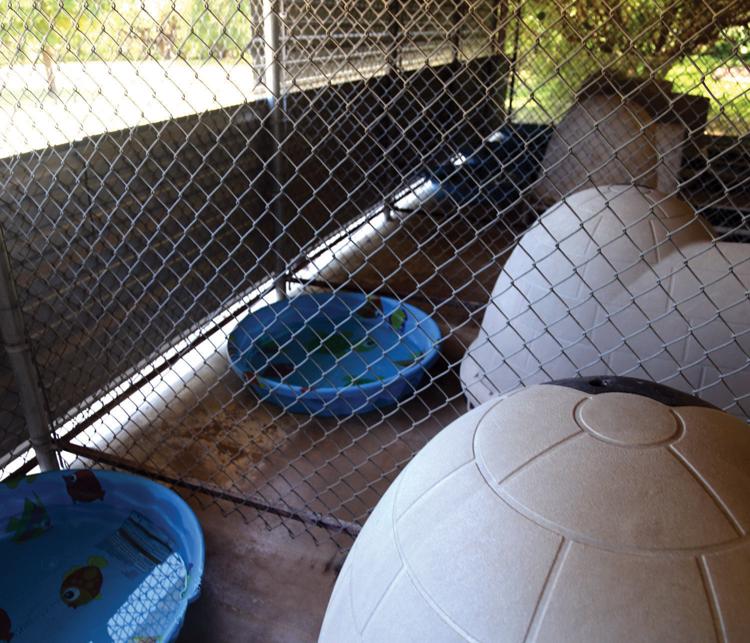 Summer Challenge
Summer is when Fuzzy Friends see a higher intake of animals, she said. A good number of animals were once owned by college students, Blanek added.
"They are headed home for the summer, have a dog they got during the school year, and their parents tell them that can't bring that dog home with them," she said. "So the students will surrender their pets to us, even pay the surrender fee, because they can't take them home.
"For others, they discover they are not ready for the responsibility of caring for a pet."
Still, taking the pet to a shelter is better than dumping it by the side of the road and neglecting it completely, she said.
Caring for your pets and keeping them cool during the summertime is the simplest way to be a responsible pet owner, Murski said. And animal shelters can always use the help of volunteers, she added.