This might be a piece of my life I shouldn't be sharing with you, but I'm just going to throw it out there.
I sometimes like to ask random questions of Siri.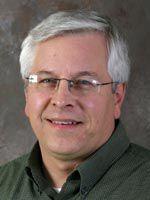 If you have an iPhone you know Siri, your personal digital assistant who can provide directions to the nearest restaurant or call a loved one at your vocal behest.
While I've always stuck with the default Siri voice of American female, owners have the option of male gender and in additional accents of Australian, British, Indian, Irish and South African. (Note to self: Try these others sometime).
Talking to inanimate objects was generally frowned upon in polite society, but after Siri and Alexa arrived, well, it's a regular part of many of our lives.
My "conversations with Siri" usually happen after a long day at work, especially if it's deadline week on the magazine and I'm headed home late at night.
Sometimes I can't find anything I want to listen to on the radio, or I'm just not in the mood for BBC World News on NPR on the drive home. So I'll ask Siri questions. It's a far better idea than texting while driving.
I'll ask, "Hey Siri. What's the temperature in Honolulu?" And when Siri responds with an always balmy number I think, "Wish I was there."
Lately I've been asking Siri questions about what picture/actor/actress won an Oscar in a certain year and see if I have the right answer before the response. You remember that "Rocky" won in 1977, right? But that Peter Finch and Faye Dunaway won Best Actor and Best Actress for "Network."
You can ask Siri to tell you a joke. Most are at least moderately funny; some are real Dad joke groaners.
Ask Siri to say a tongue-twister and it's flawless. I'm a little envious there. Of course, Siri doesn't do certain pronunciations well. Like when providing directions to turn on Waco's "Bosk" Boulevard. Well, it is spelled like "mosque."
I like that the people who program Siri provide some sense of humor to certain questions. I have asked Siri what is "her" favorite color. The response: "Software doesn't usually get to choose colors. I'll say yellow (it sometimes changes). What's yours?"
I'd reply, "Blue." Siri then says, "Blue is a fascinating color. Only around 8% of people have blue eyes!"
Another goofy question I've asked is for Siri's favorite number. Often the answer is "3." But one time the response was: "4, 8, 15, 16, 23, 42. And what was the deal with the polar bear?"
I nearly lost my grip on the steering wheel as I was blown away by that reference to "Lost," of which I was a passionate fan during its run. Someone in Siri's programming was having fun.
You don't have to be like me — it's probably better that you're not — but the next time you're by yourself and bored, toss a few random questions at Siri. It might be fun. But yeah, you must be pretty bored. 
Waco Today Editor Ken Sury is afraid to ask Siri "What's a better use of my time?"
Phone: 254-757-5750
Email: ken.sury@wacotrib.com