What a difference a year makes.
Each May, Waco Today does a medical-themed issue, and as I'm sure you recall, a year ago we were firmly in the throes of the COVID-19 pandemic. Our cover piece was "Heroes Amid the Pandemic," a look at the health care workers who were tirelessly doing all they could to keep us and themselves safe from COVID-19.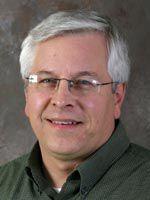 My admiration for health care workers, first responders and others who put themselves in harm's way with the coronavirus is unceasing. It's been a long road, and we haven't reached the end yet.
We were on the front end of the pandemic a year ago, with work just beginning on finding a vaccine. We were adjusting to having schools and many businesses closed. Events were canceled. Curbside and drive-thru pick-ups were keeping restaurants going.
We were processing the cancellations of the NCAA men's and women's basketball tournaments in which both Baylor teams likely would have made deep runs, if not winning it all.
High school and college sports were stopped and Major League Baseball was on hold. It wasn't until July 23 that baseball resumed, with cardboard cutouts standing in for fans in the seats.
We're not out of the woods yet. More vaccinations are needed as we try to reach herd immunity. Concerns remain about variants of the virus, and whether we run the risk of a summertime surge again. Mask wearing is still advised by health officials for the meantime.
This month's stories include a feature on Dr. Farley Verner, the infectious disease specialist who was right in the middle of the pandemic as Waco-McLennan County's health authority. He provided guidance on closures last year to help quell the growth of infections.
He's thrilled to see things getting better, but it's cautious optimism because of those variables with COVID-19.
It's been great moving back toward normalcy. The fact that both this year's men's and women's BCAA basketball tournaments — albeit with limited attendance and other safety measures — could be held and completed almost qualifies as a miracle.
While the Baylor men capped a tremendous season with the program's first national title, it wasn't without hiccups because of the coronavirus. The women, with minimal COVID interruptions, were incredibly close to returning to the Final Four (and don't get me started on that).
If not for a three-week COVID break that wiped out four Big 12 contests and the cohesiveness of team play that comes from regular practices and games, it's possible the Baylor Bears might have had an unblemished record when it battled Gonzaga for the national championship.
Even so, their domination of Gonzaga in the title game was a performance that college basketball fans couldn't deny.
It's nice to celebrate something great after a year like we've had.
Waco Today Editor Ken Sury has noticed many more people wearing their green and gold these days.
Phone: 254-757-5750
Email: ken.sury@wacotrib.com