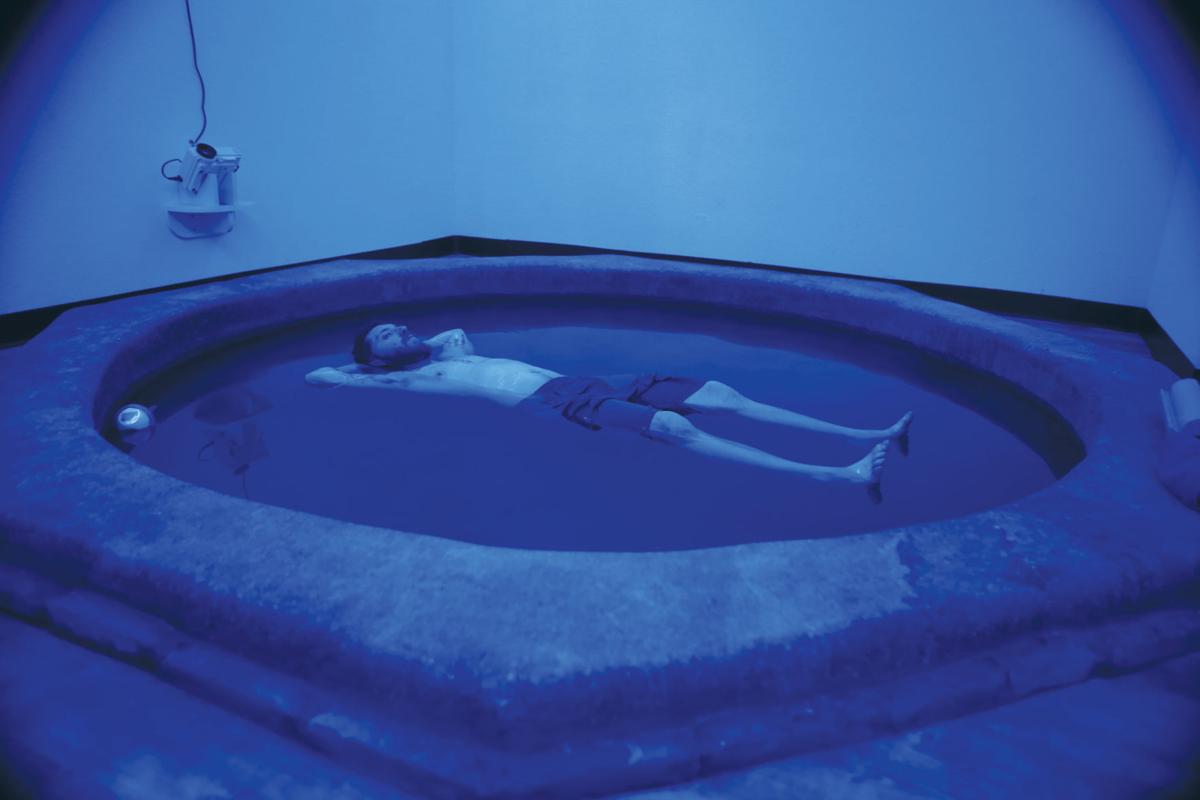 Of all the ways to getting and staying well, one of the newest to Waco may be the simplest: floating.
Austin Parker opened Full Moon Float Company LLC nine months ago to give the general public the opportunity to experience what's called Flotation REST (Reduced Environmental Stimulation Therapy). More simply, you float in a tank of 90-degree water and Epsom salt.
"The first few minutes seem like a really long time and then the magnesium in the water—which the Epsom salt is magnesium sulfate — it starts to sink in through your skin and kind of relax your body and the mind follows," Parker says. "Once that starts to happen, you kind of zone out, go into a meditative trance and the next thing you know the timer is going off."
The float tanks are circular and hold just under 400 gallons of water with 1,200 pounds of Epsom salt. Walker stresses science has long backed up the benefits of this kind of floating.
There is website that has nearly 100 peer-reviewed papers written on flotation, Walker says. "It's called 'clinicalfloatation.com' and it has everything from studies to help people with autism, PTSD (post-traumatic stress disorder), different forms of CTE (chronic traumatic encephalopathy), all the way down the list."
Include pregnant women on that list. Joycelyn Romero refers her clients who are up to 36 weeks pregnant from her midwifery business.
"It's great for our moms who have anxiety or who just can't decompress and kind of connect with their baby because there's so much going on," Romero says. "It's just a place for them to come unplug from everything — household work, jobs, stress of other kids in the home — it just gives them a place to just reconnect with the new little one growing."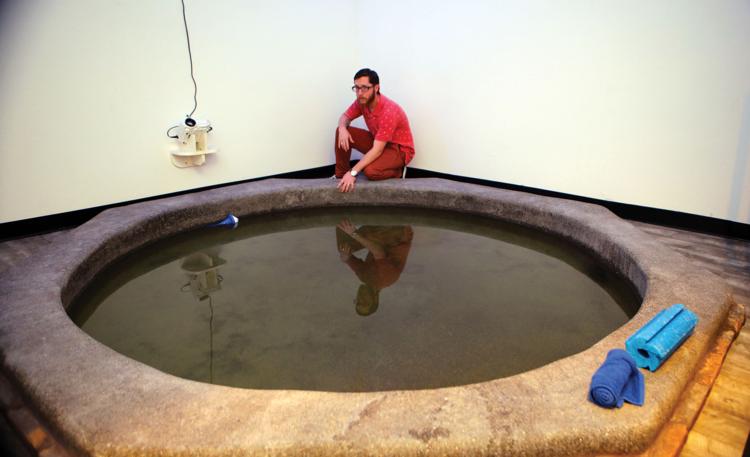 Clinicalfloatation.com adds clinical research investigating Flotation-REST, although limited, has reported beneficial effects across a range of different conditions, including hypertension, chronic muscle pain in the back and neck and stress-related pain.
Parker did about 80% of the construction himself for Full Moon Float, including the design of the tanks, from his experience as an electrical contractor and as a helicopter mechanic in the U.S. Marine Corps.
Everyone Floats
Both Romero and Parker say they've had people question whether or not they will really float in the tank.
"Our pregnant moms especially think they're so big they're going to sink to the bottom and they're shocked they don't," Romero says. "They carry so much weight during those months of pregnancy that for them to totally feel weightless it's just a huge relief for them, and so just the benefits for being able to go in there and say, 'OK, I am OK, this is comfortable.'"
I've had some people close to 400 pounds come in, and to be fair, I wasn't sure if they'd float, and they did. Everyone seems to float," Parker says.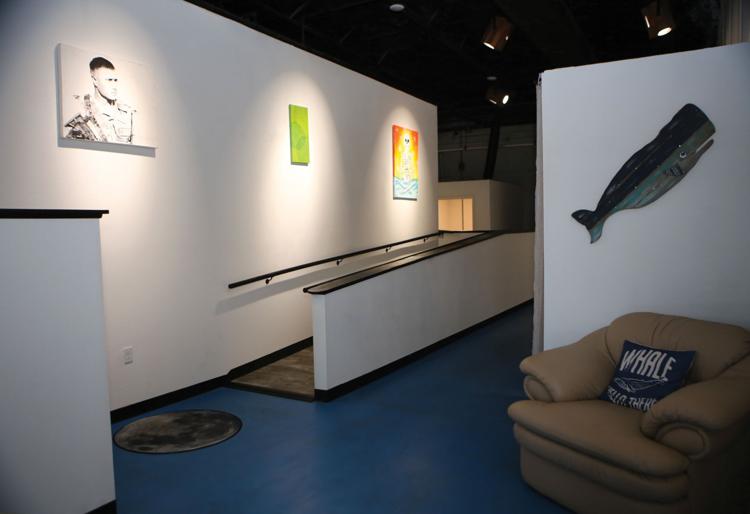 Some may ask why not just take an Epsom salt bath at home. Parker points out there's a stark difference.
"It's kind of like, you can ride a Peloton exercise bike at home but it's not like riding in the Tour de France," Parker says. "You can put Epsom salt in your bathtub at home — it's great. If you're sore, I suggest you do that. (But) It's not going to give you the benefits (of flotation therapy); it's not the same experience by any means."
Parker says there are few people who shouldn't do float therapy.
"Seizures would be a big thing I would worry about or a high risk of blacking out a bunch — that sort of thing, but those are mostly fall risks," Parker says.
The Cleveland Clinic recommends anybody with an open wound or skin inflammation talk first to a dermatologist before using Espom salt.
Not New Concept
Although new to Waco, Flotation-REST has been around for a while.
"Using the Epsom salt this way — since 1952 and roughly since the 1960s the float tanks have been a thing but they were usually a very elite thing that people had in their house," Parker says. "It's been very recently that they've been a business model for them."
He adds it was his own experience of having to travel to get flotation therapy that inspired him opening his business.
"I do jiu jitsu in Waco. I was going to Austin to float so that I could recover physically from the toll that it takes on my body," he says. "I got tired of that drive back. One thing: After you float you're wiped out. You're like Jell-O, you're very relaxed and getting back on I-35 and making that drive down was not great.
"So that's kind of the genesis of the idea — was that I can't be the only person that was doing that and not liking the drive."
---
Full Moon Float Co.
1201 Hewitt Drive, Suite 103
Tue-Sat, 11 a.m. to 8:30 p.m.
Call to schedule appointments
Be the first to know
Get local news delivered to your inbox!