Marlee Harper is a walking miracle, but she's a bit young to understand the lifesaving gift she received on a sultry summer day at Texas Children's Hospital in downtown Houston.
A now healthy and vivacious 4-year-old with striking chocolate- colored eyes and matching curls that bounce when she runs, Marlee sports a scar from a battle she fought before she was even a year old. The youngster received a liver transplant at just 7 months old.
Marlee's parents, Adrianna and Hayes Harper of West, were busy adjusting to life with a newborn and caring for their oldest child, Aria, who was 5 years old when Marlee was born. Adrianna breastfed Marlee, just as she had done with Aria, but things were different this time.
Her 5-week-old was stricken with extreme sleepiness, pale bowel movements and jaundiced (yellow-tinged) skin. It left Adrianna with an uneasy feeling of sensing something wasn't right.
Marlee's skin tone was brushed off as part of normal Hispanic color, but the whites of her eyes were also jaundiced, her mother said.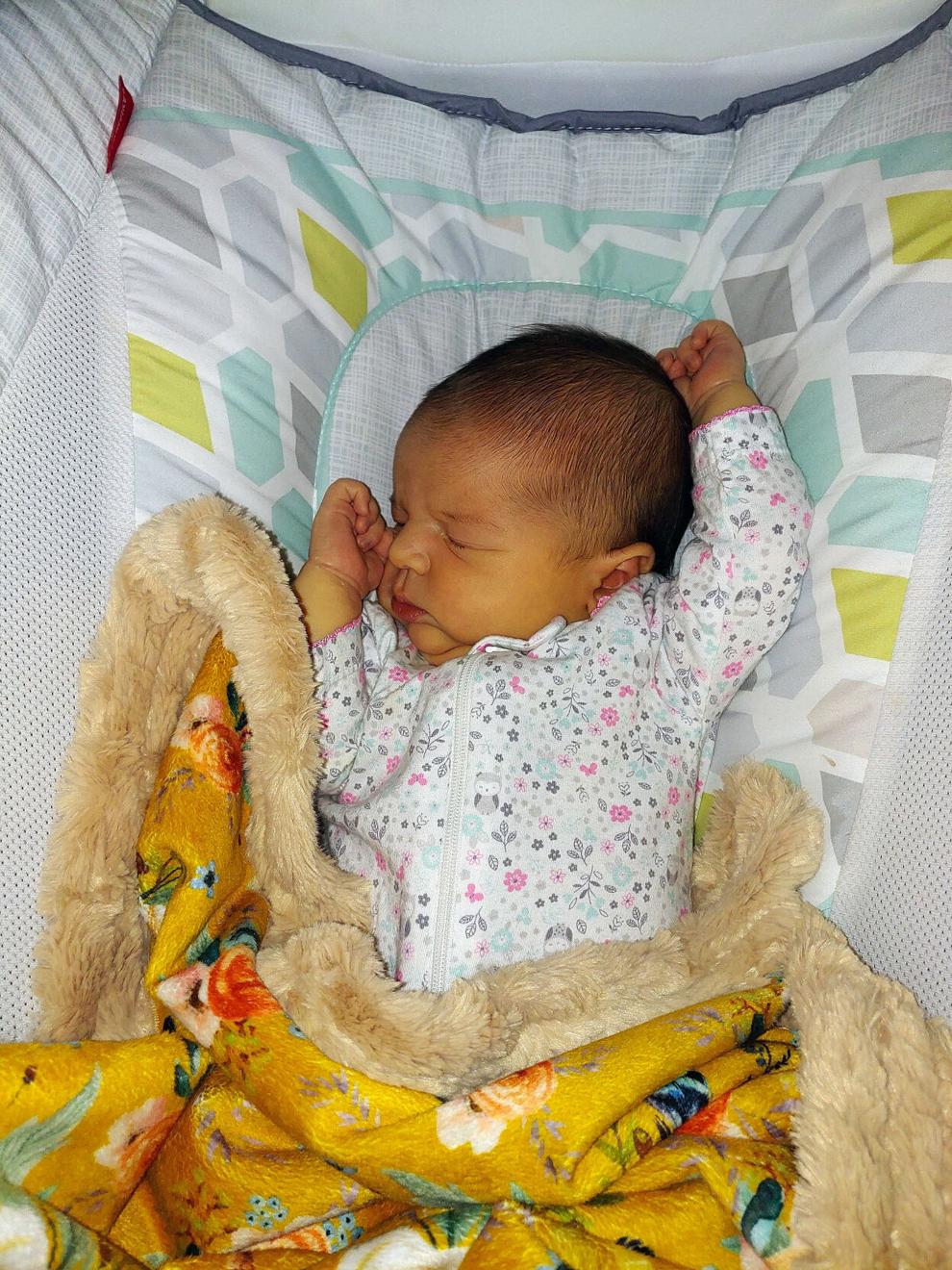 Adrianna said her own Hispanic skin tone can give off a very slight yellowish tint, but it seemed different for Marlee. The pediatrician thought perhaps the baby's gastrointestinal system was having difficulty adjusting to Adrianna's own diet, thus affecting her breastmilk.
Finally, after a second episode of nasal bleeding, Marlee was referred to Baylor Scott & White McLane's Children's Hospital in Temple. Blood tests showed an extremely high bilirubin, a byproduct of red blood cells breaking down at the end of their lifecycle.
The bilirubin passes through the liver then into the intestines for stool excretion. Vitamin K, also made in the liver, is necessary for appropriate clotting in the body, and Marlee's level was too low, helping explain her nosebleeds.
She required a Vitamin K injection, which she'd also received in the hospital five weeks earlier, which is standard care when she was just hours old.
"They ran so many tests, I couldn't recall what they'd checked as to what hadn't been checked," Adrianna said. After a week of testing and care in McLane's neonatal intensive care unit, Marlee's liver biopsy revealed liver damage as well as biliary atresia.
Long Journey
According to the National Institute of Diabetes and Digestive and Kidney Disease (a specialty within the National Institute of Health), biliary atresia occurs when an infant's bile ducts are scarred and blocked. The bile, which is made in the liver, cannot flow normally. The secretion then backs up in the liver, thus scarring and damaging the organ.
Bile aids in the digestive process as food particles are broken down for digestion and absorption. Affecting more infant girls than boys, a definitive cause for biliary atresia is unknown.
Adrianna explained the doctors did a Kasai procedure on Marlee in hopes of a temporary fix and prolong the life of Marlee's own liver. The surgery removes diseased bile ducts outside the liver and makes it where the bile drains directly into the intestine.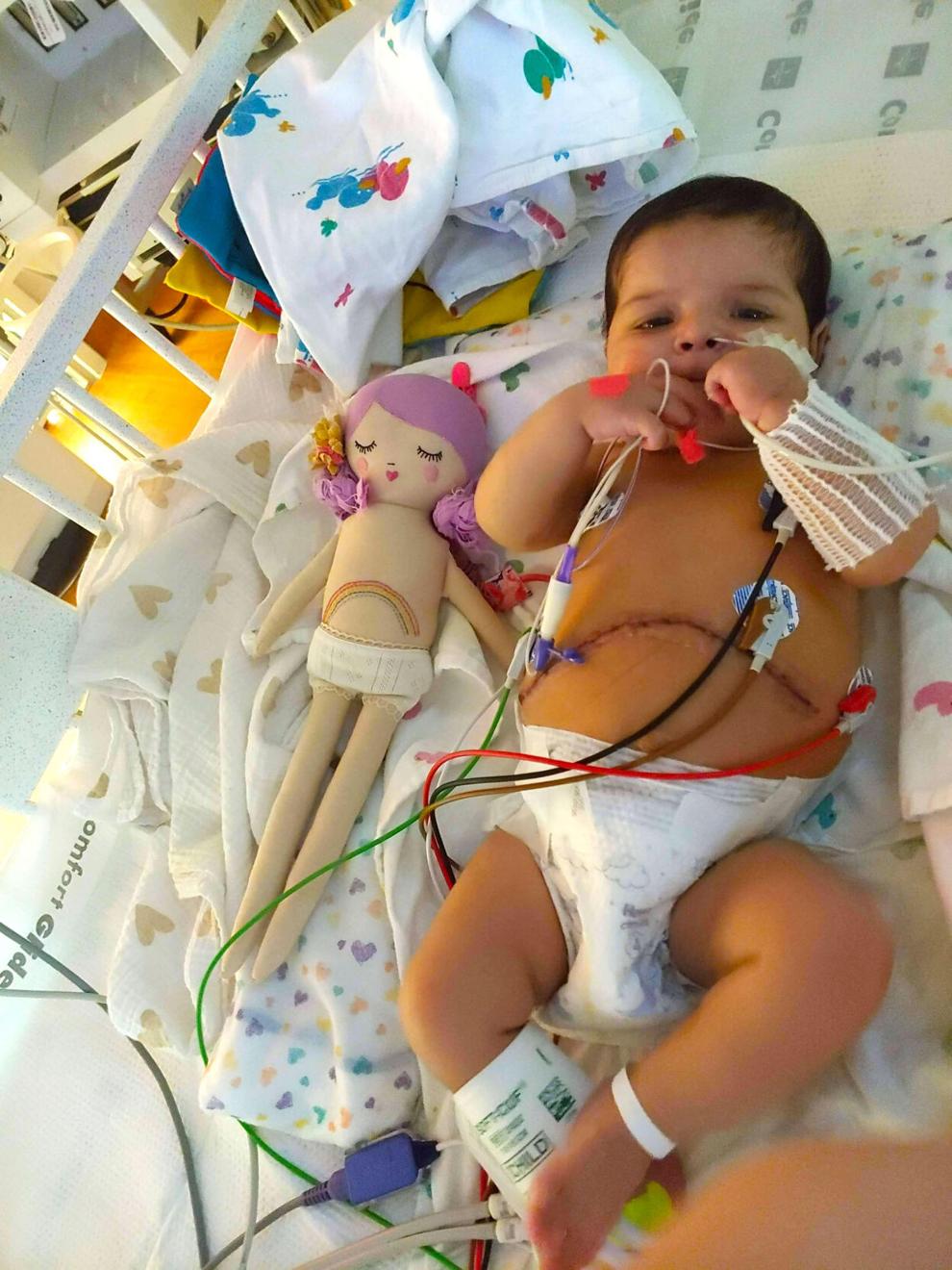 Although successful for some children, Marlee's Kasai failed after about two months. The Harpers were given news that their baby girl would need a liver transplant in order to survive.
In the meantime, Marlee had a nasogastric tube placed so she could receive calories to help with weight gain. Three months after being placed on the liver transplant list, the first call came in which a perfectly matched liver donor had been found.
The transplant took place the next day in a little over four hours, two hours less than was expected. The Harpers and family and friends were ecstatic when transplant surgeon Dr. John Goss came out and said surgery went well.
Marlee was hospitalized for only two weeks before progressing well enough to be discharged.
Once discharged, the family had to remain in Houston for 100 days post-op so they could be close to the hospital, should any issues occur.
Describing those early post-op days, Adrianna said, "We stayed at the Ronald McDonald House Charities a few blocks from the hospital, and it was so good to be away from the hospital."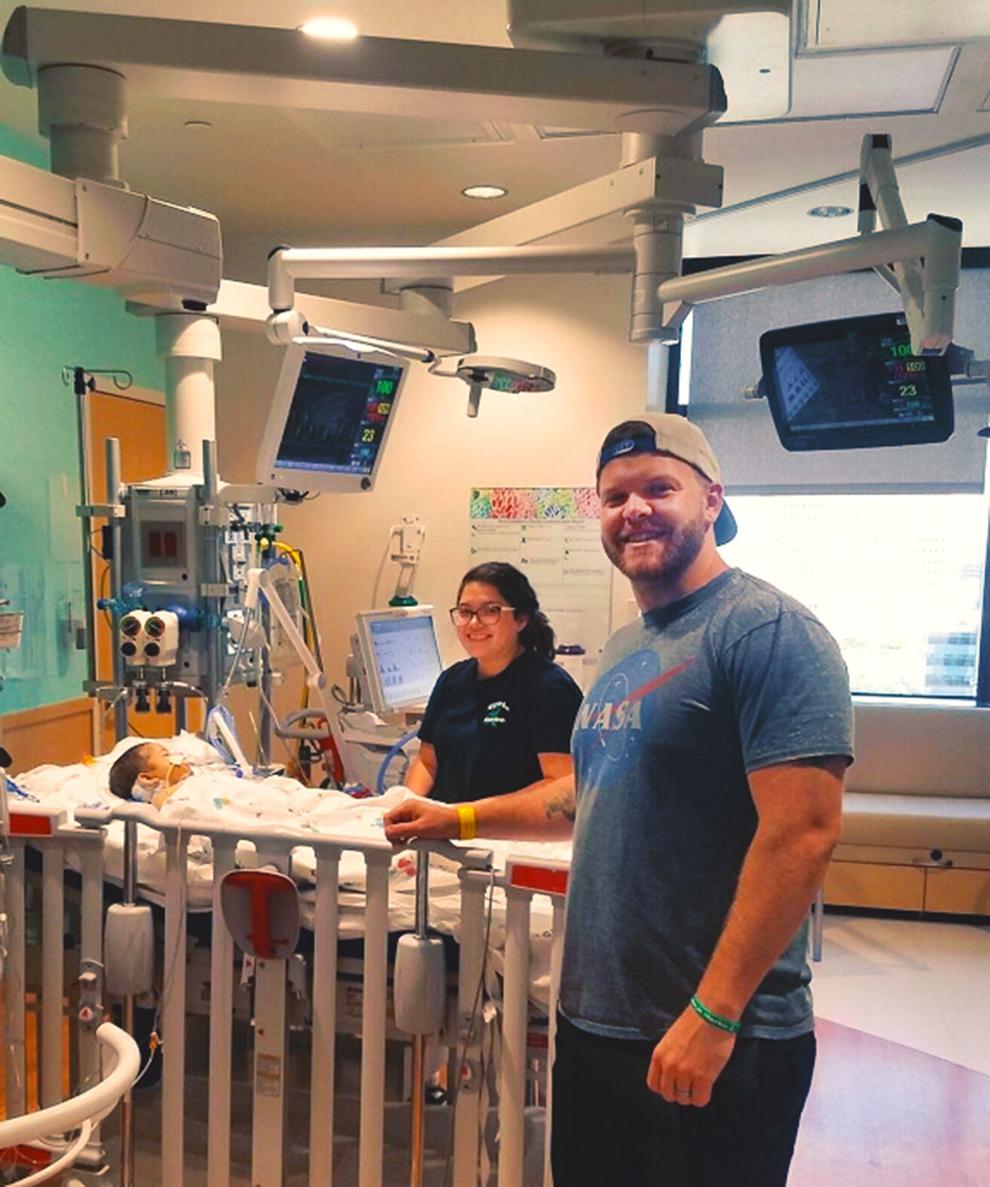 More relieved than overwhelmed when caring for Marlee at the RMHC, Adrianna said they'd grown comfortable giving her medications, reinserting her feeding tube as needed, and watching her health closely.
Big sister, Aria, also got to stay with them, so it was wonderful having their family together again, Adrianna said.
Back Home
After returning home from Houston, the Harpers had constant alarms set, reminding them it was time for Marlee to receive one of 10 medications needed around the clock. There also were scheduled tube feedings for a time.
After an organ transplant, no germs are ever taken lightly. "We always carried Germx, Lysol and Clorox wipes with us wherever we went," Adrianna explained.
She added that shoes came off at the door and handwashing was a must immediately after entering the home. Sister Aria showered immediately and wore clean clothes after coming home from school. Any sick family member is isolated away from Marlee until after they're well.
When Marlee would get sick, parameters are followed as to when her parents call the doctor, and what warrants an ER visit.
"On sick days, it's lots of pushing oral fluids and cuddles," Adrianna said.
Today, Marlee is a happy-go-lucky little chatterbox who loves playing outside with her sister and cousin on the trampoline. She also plays T-ball and loves music and dancing.
She still sees a number of specialists who monitor her health regularly, and she only takes one immunosuppressant drug twice daily that helps prevent her body from rejecting the liver.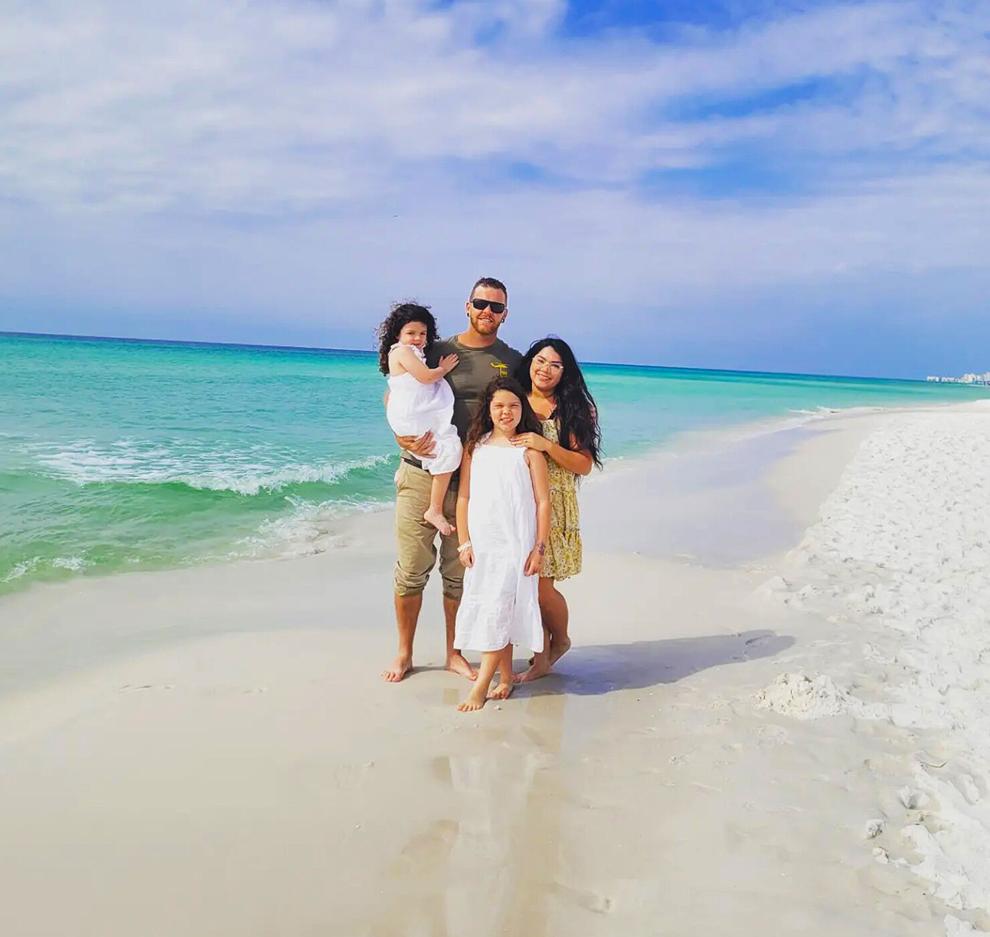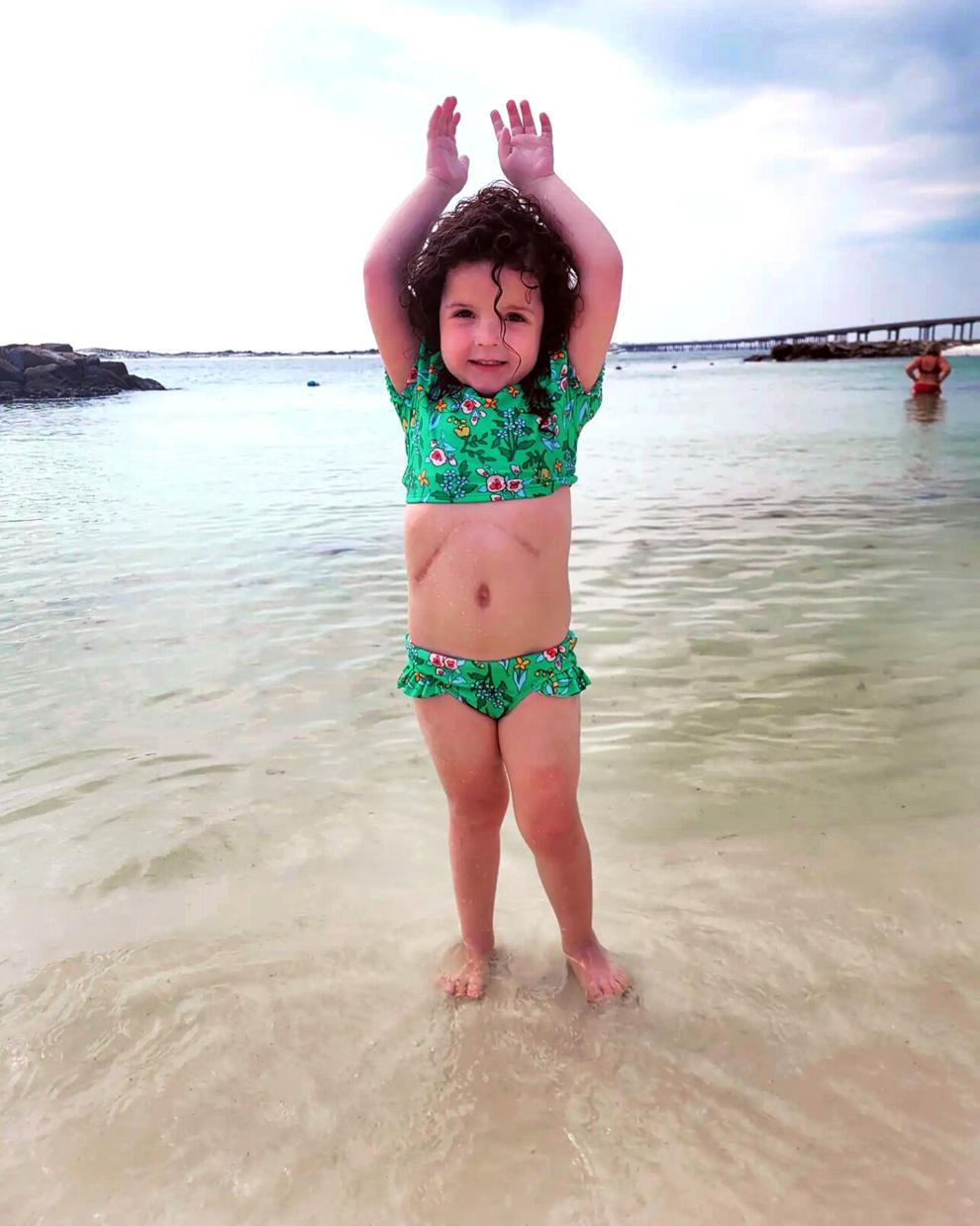 Like any other family who shares lighter moments, Adrianna talked about one day when Aria and Marlee were in the tub together getting their bath.
Aria wanted more water in the tub until it was even with Marlee's "line." Aria meant little sister's tummy scar.
Organ Donation
Regarding organ donation, Adrianna says to imagine yourself or a loved one needing an organ transplant. She encourages everyone who can to sign up to be a donor and tell your family why you've made this choice.
Adrianna said she is forever grateful to the family of the young victim whose donated liver gave Marlee another chance at life.
The Harpers encourage people to spend much time with those they love.
"Motherhood is a gift," Adrianna said. "Going through Marlee's journey really made me appreciate every day with the girls even more, because before the transplant we weren't sure how much time we'd have with her." 
---
According to OrganDonor.gov, more than 104,000 people in the United States are currently awaiting an organ transplant.