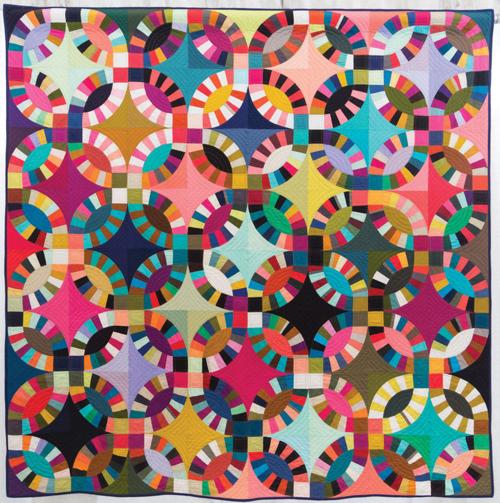 The small town of La Grange surprises travelers with its passion for preserving history. La Grange, population about 5,000, is a scenic drive from Waco on U.S. Highway 77, taking a little over two hours.
The town brims with good food, friendly people and historic places to visit on a weekend, including a quilt museum.
The Texas Quilt Museum in downtown La Grange rates as one of the 10 best quilt museum in the United Stats, according to a USA Today article.
Quilters are serious about their artwork. They find joy in the social aspect of quilting groups and quilting history. While many quilters inherit their passion from parents and grandparents, others become smitten with modern-day quilt artists.
Women long ago gathered in small groups to talk and sew quilts, handing down their collections and enthusiasm to their daughters and sometime their sons.
Museum co-founders Karey Bresenhan and Nancy O'Bryant Puentes chose La Grange for the location of the museum in part because it is equidistant from Houston and Austin, and not far from San Antonio and Dallas. They also loved the charm of La Grange.
"When the location for the museum became available, near the square with its historical courthouse, they knew people would flock to it," said Julie Maffei, museum manager. "Visitors arrive from other countries, all 50 states, plus ranchers and farmers from nearby."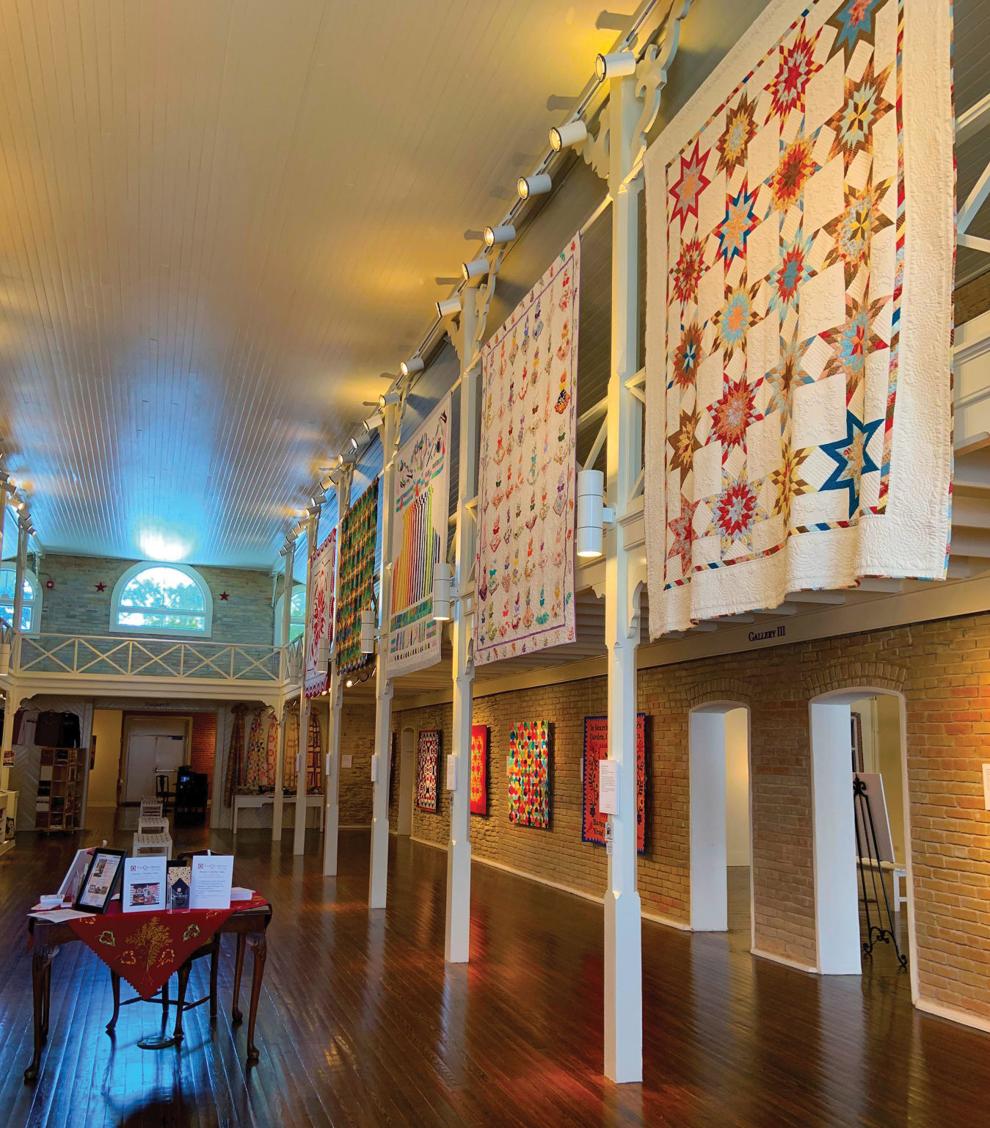 The museum has had visitors from 51 countries so far, she said.
"Quilting is a social addiction. Quilters attract other quilters," she added. "The museum applied for and received grants to help refurbish the old building. Our townspeople saw a need to share our culture and heritage."
Always Changing
The Texas Quilt Museum, which hosts speakers and has special exhibits, changes its displays about every three months. The museum's next speaker is Sandra Sider, a woman whose talents include quilt designer, teacher, speaker, curator and friend to quilters.
Born in the hills of South Carolina, her grandmother taught her tatting, but when Sider moved to North Carolina, she shed a family tradition to become a traditional quilter.
Throughout Sider's disparate career, she remained close to the quilting and fiber art world. Her first love became contemporary art quilts. She wanted a method to create her personal designs.
Sider and Diane Neumaier, a respected photographer and friend, developed a cyanotype technique to allow her the freedom to create contemporary art quilts. The process uses a chemical method to photograph a pattern onto cotton, rather like architects with their blueprints. She has since developed her own cyanotype process.
The Sept. 11 attacks brought introspection to her life. She returned to graduate school and obtained a Master of Arts in art history in 2004 and has never looked back.
When asked how she decides which quilts to choose for displays, she said, "I usually have a theme in mind. The display in La Grange will focus on the Art Quilt Movement.
"I am surveying artists in the Studio Art Quilt Association's 'Layered and Stitched' exhibition to understand their earliest exposure to and interest in quilts as an art form, especially from the 1970s to the 1990s. SAQA's wall labels for the show describe the quilts. My focus will be on the artists, sharing key elements of their history with our audience."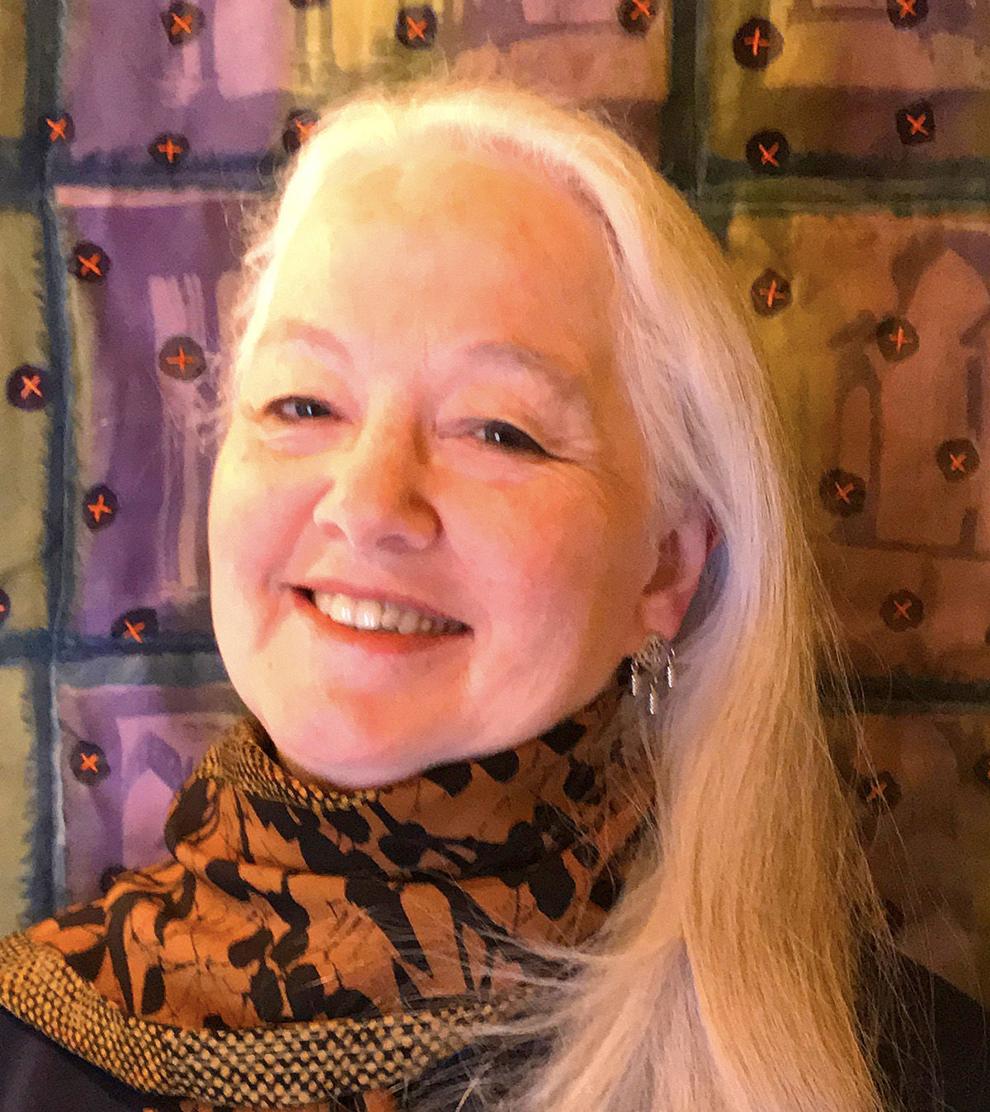 Sider's sense of humor and down-to-earth personality are on display in her presentations. Her museum talk will be at 3 p.m. Feb. 22 at the Texas Quilt Museum, 140 W. Colorado St.
The new displays went on exhibition Jan. 9 and can be seen through March 22. The entries will come from the Studio Arts Quilt Association and from QuiltCom prize winners from 2013 to 2018.
Other Stops
Don't miss other noteworthy sites in La Grange. Stop at the Visitors Bureau in Casino Hall, which was a former meeting place for parties and meetings, rather than gambling. Pick up brochures to learn about an array of other places.
Texas Heroes Museum in the old Fayette County Jail, built in 1883, is filled with munitions and displays about history and photos of Texas military heroes. Volunteers continue to update and add more information. Double-dip here with stories of the jail and Texas military information.
Texans may recall the Chicken Ranch, basis for the play and movie "The Best Little Whorehouse in Texas." It no longer exists, but mementoes are available in a few eye-catching gift shops.
The town incorporated in 1837. German and Czech names appear on the war memorial by the courthouse. The Czech Heritage Museum and village sit outside of the downtown area at 250 Fairgrounds Road along U.S. Highway 77. With photos and records from Europe, the museum offers research for identifying ancestors.
While you are in La Grange, eat delicious barbecue, drink Texas wine made with honey, and taste Czech and German food.
La Grange is not all about boots and horses, although you see plenty of Stetsons and leathery faces from working the land. You'll also see the culture of America in the quilts, the shops and restaurants. A short drive north on Highway 75 allows you to gaze across the valley at La Grange.
---
La Grange
Where: The city of 4,632 (estimated population as of 2018) is located 123 miles south of Waco on U.S. Highway 77.