This is my favorite month of the year. Finally the grip of winter has released its hold on us here in Texas and we are ready to enjoy springtime conditions. Lovely green leaves and spring flowers are everywhere. The garden centers and home improvement stores are filled with people wishing to fill their own yards with flowers, vegetables and herbs.
Spring fever has indeed infected everyone. It is easy to become overwhelmed and not know where to begin to make the garden paradise a reality, so let's take a look at what you need to be doing in your yard right now.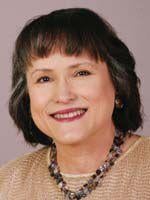 Hopefully, you have taken my advice and planted many of your plants in the fall. If the winter freezes have killed some of your plants, now is a good time to take stock of what needs to be replaced.
Many plants are capable of surviving our winters. Before you go to the store to replace a landscape plant, be sure to examine the base of the stems to see if new green growth is appearing. If so, you can ensure that your plants will be up and growing vigorously.
The first thing you need to do is to clip off all the old foliage from last year that is brown and dead. Brush away any accumulated leaves and debris that may have collected at the base of the plants.
You can chop up the remains of existing leaves and twigs so that they can enrich the soil around the plants as they break down into compost. You never want to leave bare ground around your plants.
Adding Mulch
This is the time to add a nice 3-inch layer of mulch over your garden beds. This will help conserve moisture, protect your plants from diseases in the soil that can be splashed up on the leaves, and make everything look really attractive.
Replace this mulch whenever it starts to become too thin. If you are using soaker hoses or drip irrigation, the mulch can go over the top of the system, leaving only the emitters exposed. This will also give you a break from having to pull so many weeds this summer.
If any of your flower or vegetable beds seemed to not do so well last year, you may need to add some compost to the bed. Dig it lightly into the soil around the plants, being careful not to injure the roots. This will improve the soil and result in better production of vegetables and flowers.
Take some time each week to look for trouble in the garden. Examine plants for any signs of insect infestations. Treat with an appropriate insecticide, being careful to follow the directions on the bottle.
For trouble with snails, sprinkle hot pepper flakes around the garden. The snails will avoid the hot flakes and look for plants to eat elsewhere. Just buy a big bottle of hot pepper flakes from a discount store and sprinkle liberally.
Right for Region
Spend some time reading up on plants that are well-adapted or native to Central Texas that you can add to your garden. It is disheartening to spend a lot of money on a plant that fails to thrive here.
It is hardly worth the time or the money to try to coax something to grow here that would be marvelous in Washington state or Utah. It is also not worth the effort to try to get a plant to thrive here that needs to grow in more acidic soil than we have.
When it comes to the right plant, Texas plants are not specific enough. You need plants for Central Texas. If you need to broaden your scope a little, go for Central or West Texas, never East Texas.
You may think that you can add something to acidify the soil to grow these plants, but trust me, it has been tried … and it is futile. You can add sulfur, a soil acidifier, until the ground turns yellow, but it just won't work.
For one thing, the rain is also alkaline here, so your efforts will be washed away with the first spring shower. I know what you are thinking — Aunt Augusta grew an acid-loving plant two years ago and it did fine. Have you been back to her house lately? In similar circumstances I have found that Aunt Augusta had to replant the area in a couple of years with something that is supposed to grow here.
One more tip before we go. Be sure to water if it doesn't rain enough. Go outside and see if the ground is sufficiently watered after a rain.
So many times it rains a little and the moisture is gone in the afternoon warmth before the plant even knows it happened. Stick your finger into the ground by the plant to the middle joint. If it is moist, you're OK. If it is dry, you will need to water.
One of the main reasons our plants die is because we don't water right. Either we drown the plant in too much water, or we create a Mojave Desert around it. A happy medium is needed.
Follow these tips and enjoy the best time of the year here in Central Texas. Happy gardening! 
Melody Fitzgerald is a McLennan County Master Gardener who has spent more than 35 years facing the challenges of Central Texas gardening.