As you begin to think about what you want to plant this coming spring, it is a good idea to plan how you can make room for vegetables and herbs that come back year after year.
There are a number of plants that you can plant once and have several years of harvest without replanting. These include beets, Swiss chard and almost all of the herbs that grow in our climate.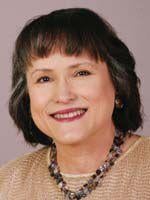 Beets can be planted once and then, if you harvest only the leaves, you can expect to have several seasons of beet greens in the years to come. Simply plant the seeds one fall or spring, then cut off enough leaves for a nice salad each time you want.
Beets can also make a cooked green that is high in nutritional value harvested in like manner. Use the leaves of Swiss chard in the same way, being careful not to damage the roots.
Keep this up for a few seasons. You will know when it is time to pull these up by the roots and replant when the plants begin to look weedy and ragged. Just pull up and add compost generously to the soil.
If you have the room, move the planting to a new location. This will keep the insects confused about where to find these vegetables. By the time you are ready to pull up and replant the beets, the roots will have grown to gigantic size.
It is not a good idea to eat these beets, since they are woody and fibrous beyond good eating. If you have the room to rotate crops, plan on planting a completely unrelated vegetable in the old location, such as tomatoes or peppers. The compost you added will assure that the new plants will have the nutrition they need to grow well.
Your basil will die when there is a freeze, so you cannot have basil that will give you a harvest more than one season. However, almost all other herbs can be planted, preferably in the fall, and will grow for several years in the future.
You will only need to replant these herbs when some disaster has befallen them, such as a major insect infestation or animal destruction. Since your herb bed will last you several years, be sure that you incorporate plenty of compost into the soil at planting time. You will need this nutrition to keep the herbs happy over the next years that they are being grown and harvested.
Some herbs do not make good neighbors. Herbs like oregano, for example, will send underground roots to invade their neighboring plants. Each year, investigate these little criminals and ferret out the root systems that are trying to take over the herb bed.
Except for a little maintenance, most herbs are really a healthy and carefree choice for gardeners. They ask for so little and give back so much. Just keep the weeds down and remember to keep a place for the strictly one-year herbs such as basil, and you will be rewarded with a wonderful culinary herb garden.
Keep Seeds, Bulbs
Another way that you can have more than one year of harvest besides herbs that don't mind our winter freezes is to keep the seeds or a few bulbs of herbs to replant the next season. I am going on my third year of garlic. I have enjoyed free garlic as I save a few bulbs to replant each fall.
When the weather becomes cool again, it is time to plant garlic. Just separate the garlic bulbs you saved from last season into individual cloves and plant them. By mid-spring of the next year, you will have garlic ready to harvest.
Save a few bulbs from this harvest for the next planting, and your garlic is now free. I find that fresh garlic has a better taste than older, store-bought cloves.
I am one of those people who think that you can't cook without garlic, and lots of it. I have found that I can raise enough of this free garlic to last me each season.
If you are growing a vegetable or herb that produces seeds, try gathering these and planting them in the following growing season. This can be achieved with good success with such plants as lettuce and chives.
As a matter of fact, chives will grow from seeds produced in your garden whether you want them to or not. I started with a couple of garlic chive plants and now have hundreds that pop up everywhere.
It is not within the scope of this article to go into this process with flowers, but most of the same measures apply. Many flowers produce seeds that you can gather and plant, or bulbs that can be separated from the mother plants to yield more plants for increasing your plants of such beauties as irises, echinacea and wildflowers such as bluebonnets. An examination of these flowers will let you know if you can get some bonus free plants for next season.
Be mindful of nature's bounty and collect and replant whenever you can. Never pull up a plant by the roots if you don't eat the roots. Clip off the leaves and let the plant regrow.
With a little mindfulness and care, you can have several years of harvest and many new, wonderful plants for your garden in years to come.
Melody Fitzgerald is a McLennan County Master Gardener who has spent more than 35 years facing the challenges of Central Texas gardening.