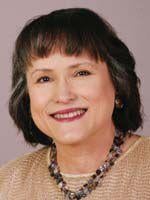 If you have ever ordered anything from a seed catalog in the past, you will soon find yourself inundated by a tidal wave of brand-new enticing seed catalogs for 2021. Laid out on the shiny, colorful pages are hundreds of varieties of every imaginable vegetable variety.
The glowing reviews promise you a successful adventure in new flavors and old favorites. It can be difficult to choose. I am going to share with you some of my favorite varieties of seeds for your garden this year.
Spinach: I prefer smooth-leafed spinach because it is easier to clean and provides less hiding spaces for insects. Try the variety Palco, which is also heat-resistant, being one of the last spinach plants to bolt.
When a lettuce goes to seed, the quality quickly goes down, and the leaves often become tough and lose their flavor. When you are looking through the varieties, therefore, watch for terms like "late to bolt" or "heat tolerant." This goes for lettuces also.
Green beans: I like the old-fashioned variety, Top Crop. The beans are all produced near the top of the plant so they are easy to find and pick.
Another tasty choice is the old variety Kentucky Wonder. It is a proven heirloom and will come true from seeds.
Beets: I don't particularly like beet roots; I grow beets for the greens, which I love. For me, there is no better variety than the Italian heirloom, Chioggia, named for a quaint old fishing town on the Adriatic Coast. When you slice open this beet, it reveals rings of red and white. It looks like a target sign. If you do like beets, the flavor is much milder and tastier than regular red beets.
Broccoli: I like the variety Belstar. It is a very early broccoli. This is important because the flavor and quality of broccoli goes down the warmer the weather. We need a variety in Texas that matures quickly once spring arrives.
If you don't see this variety, just look for one that says it can handle some heat and is quick maturing. If the variety you find also produces many side shoots, that is a great attribute to look for as well.
Carrots: I find that the shorter the carrot, the better success I have. I like the variety called Oxheart, which looks a lot like radishes, only orange. But the flavor is all carrot. It is good for difficult, heavy clay soils.
Lettuces and other greens: I am very happy that these vegetables come in so many colors and shapes. The first I want to suggest is a Chinese vegetable called Tatsoi. This little vegetable grows to be somewhat spoon-shaped. It is very cold-tolerant, so you can plant it early. I use it in stir frying and as a raw salad ingredient.
Another green that I want to discuss is not green at all — it is purple. This variety is called Rose Orach. Orach is a spinach substitute with plenty of personality. It can be cooked or served raw as a colorful addition to a salad.
Kale is a vegetable that has gotten a lot of good press in recent years for its nutritional qualities, so it is good to grow it in your garden. I like the varieties that go by various names, but generally are called Dinosaur Kale. They remind me of the plants I used to see in coloring books of dinosaurs when I was a child. They are ornamental at their best, but can get messy-looking fairly fast. The flavor is best when the leaves are young and tender.
There are many, many varieties of lettuces that you can try. I have found that the success with them is all about the same. Just plant them early in the season — February is good.
Try the red ones like Gabriella or Red Velvet. A great, small heading variety is Tom Thumb. Since it is little, it has a good chance of forming a head early, before heat shuts it down. The leaves are flavorful and tender.
I can't let a discussion of lettuces go without mentioning my favorite lettuce to grow — Freckles. Freckles has little brown spots all over it. It is really quite attractive, and the flavor is great.
Onions: Hopefully you planted onions in October or November at the latest, but if you didn't you still have time to grow some smaller onions. They are not smaller because of the variety. They are smaller because they should have been planted in the fall of last year. They will still produce tasty little green onions that go so well with beans and cornbread.
1015 is the variety I prefer to grow here. These are the ones you find in the grocery store that are yellow, large and quite sweet. By the way, the 1015 onion is named for when you should plant them, on Oct. 15.
Tomatoes: Tomatoes deserve a whole article just about them, so be looking for one to come. The old-fashioned tomatoes have the best taste, but often the yield is awful. You will do better with the modern hybrids and the smaller varieties that mature before Texas can kill them.
Yellow Pear is a good variety to try to hedge your bets. If you want a larger variety, try Celebrity which has high yields (relative to Texas) and a decent size for table consumption. I promise to go into tomatoes in depth very soon, so be ready.
I hope this list has inspired you and helped you to get started on gardening this year. In Texas, the variety is rather important. Some just do much better here than others. So get those seed catalogs and start shopping. 
Melody Fitzgerald is a McLennan County Master Gardener who has spent more than 35 years facing the challenges of Central Texas gardening.