When is the best time to prune your roses? Should you trim the suckers off your tomatoes to increase yields? How should you prune crape myrtles? Let's clear up some of the confusion about these questions and try to simplify things so that you can keep your plants producing their best for your landscape.
One rule that will help you to know when to prune or trim back anything that blooms is to look at the normal time of the year that it produces its flowers.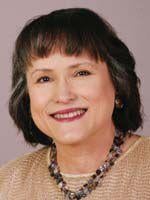 Use this rule to make it simple. Prune flowering plants and trees about three months before they flower. This means that you need to prune roses in February if they bloom in April. Any later and you stand a good chance of removing the shoots that will produce the flowers.
If you go out to the garden to trim and you see buds starting to form, wait until the flowers have bloomed and then trim as needed.
Another rule to use is knowing the reason why you are pruning or trimming back your plant. With high performers like Knock Out roses, you prune back the shrubs to stimulate more flowers than you would have if you didn't cut them back.
Another reason to prune a shrub or tree is to keep it from getting overwhelmingly large. It would have been better to use a smaller variety if this is a constant problem. By choosing a plant that fits into an area at its full size and shape, you will save yourself a lot of extra work.
In the case of trees, for example, don't plant a tree that gets very tall below electrical wires. I can drive five minutes from my house in any direction and find a tree that has been wacked back by the utility company. Believe me, they do not care how your tree looks once they are finished with it.
Poor Pruning
People have two bad practices when it comes to pruning. Some people prune back their shrubs and trees to the point that what is left behind is ugly and unhealthy. I still see crape myrtles everywhere in Waco that have been subjected to over-pruning.
If you are hiring to have this done, you are paying someone to make your once beautiful shrub ugly. No matter how much we Master Gardeners preach against this, it continues to happen year after year.
The only thing that you need to trim off a crape myrtle are limbs that rub against one another, causing injury to the shrub. I might be able to tolerate the occasional shrub that has been limbed up. This is the practice of cutting off lower limbs of shrubs to give a more tree-like appearance.
You can do this without harm to any of the excellent shrubs that grow so well here. Altheas, crape myrtles, and vitex all can be trimmed for use as shrubs, but work very well as small trees by cutting off the lower limbs. Just stay away from the top of these shrubs — they never need to be cut off.
Too Much Trimming
The other bad practice is to wait all year and then suddenly decide to go out and drastically trim back your plant. This shocks the poor plant and causes it to divert much of its energy just to survive the experience.
The best way to trim plants, including lawn grass, it by removing only a third of the plant or less each time you prune. I like for my shrubs and perennials to have a nice, rounded shape.
The best way to do this is a little trimming every week. Just snip away a little at a time until you reach the desired shape, then trim weekly to keep it that way. Your plants will grow fuller from this practice.
This is true of grass, too. My grass has not been fertilized in years because I mow once a week even when the grass doesn't need to be mowed because it causes the grass to grow thicker and healthier.
The trimmings are small and can be left on the lawn to be used by the grass as a nitrogen fertilizer. Weeds never get a foothold because they never bloom.
Herb Pruning
One really enjoyable experience is pruning your herb plants. The smell of freshly cut herbs is heavenly. Early in the morning is the best time, but I also prune a little each time I pick an herb for culinary purposes. By trimming these plants into nice, rounded shapes they will grow thicker.
Basil is a plant that is much more productive if trimmed often. I also make sure that most of my herbs are never allowed to bloom. Once an herb starts producing flowers, it concentrates on that and you lose vigor in the leaves.
So if you are growing a plant like basil or oregano that you use the leaves for cooking, you want the highest effort of the plant to go into making healthy, lush foliage.
Watch out for oregano. It is an invasive little guy, producing underground roots that sneak up and try to take over an area of the herb bed. Every now and then, poke your finger into the soil around the oregano and see if it is heading for a takeover of another herb.
If so, you can prune back the roots before the problem becomes severe.
Another herb that produces better when trimmed is rosemary. Turn your rosemary into an attractive shape like a ball or a cone. By doing this it will produce foliage that is of a better quality for cooking. It is such an attractive plant when it is trimmed nicely about once a week.
Vegetables
In the vegetable garden, trim off any branches of plants like tomatoes that have signs of diseases or that are damaged. Be sure to also remove overripe fruits before they invite insect problems.
Some people swear that trimming the suckers off tomatoes is important, while others don't find a significant advantage to this practice. I am one of the latter.
Just keep your plants from sprawling all over the ground. A good sturdy cage is very important to keep tomatoes corralled. (Remember "The Attack of the Killer Tomatoes?").
Follow these suggestions and you will find your landscape much more attractive and productive. And enjoy a summer of lushly blooming flowers, healthy vegetables and great shrubs.
Melody Fitzgerald is a McLennan County Master Gardener who has spent more than 35 years facing the challenges of Central Texas gardening.