This Christmas season may finally bring many of us back to the true meaning of this special time of year for Christians around the world.
There is little doubt that the overcommercialization of Christmas has caused so many to lose sight, beyond how to top last year's gifts. Now that we have a supply crisis, and many items will never make it to the store shelves, it may bring the best opportunity to rethink how to bring our families together for the reason, and not just the season.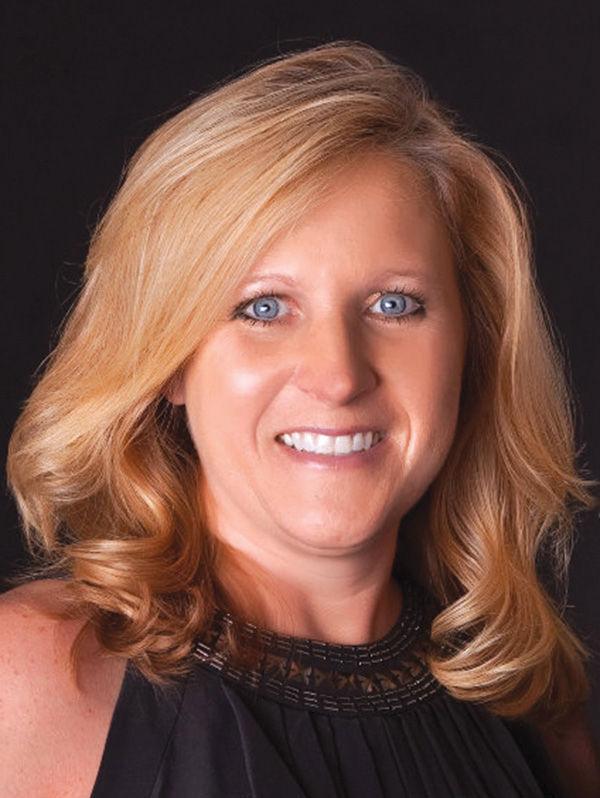 Many of us are facing family members who are aging, have illnesses, or perhaps a divide within. The gifts mean nothing compared to nurturing our family bonds. Family remains while gifts get tossed.
My family is just as guilty of prioritizing wrongly. As I have sat and pondered how we arrived here, my thoughts drift toward a beautiful cross high on a hilltop that basks in all of God's glory.
Cross Mountain in Fredericksburg is such a place to center yourself. It holds a commanding presence each day and illuminates the night. As I wind down out of the mountains going into town, it guides my way.
"Why is it there?" is one's first thought.
The Pinta Trail was an old Indian path that guided Spanish missionaries and soldiers from San Antonio to the San Saba missions and presidio near what is now Menard in the late 18th and early 19th centuries. Paths in the earliest days were not always well-marked, so the missionaries would erect crosses on hilltops to help guide the way for travelers.
In 1757, a group of Spanish priests traveled through while following a conquistador and his soldiers in search of gold and silver. The priests erected the first wooden cross on top of the hill. Cross Mountain being so tall is a perfect hill overlooking the town.
The Pinta Trail generally ran from San Antonio to Boehner and Sisterdale. After crossing the West Sister Creek, the trail continued northwest, crossing the Pedernales River, and the future town of Fredericksburg.
Almost 100 years later in 1847, John Christian Durst emigrated from Germany with a land grant from the new state of Texas. He held one town lot and 10 acres to graze. His land included the small chalky mountain. While exploring his land, he came upon the now fallen cross. He named the mountaintop Kreuzburg, translating to Cross Mountain. A new wooden cross was erected in the old one's place.
The earliest settlers quarried Cross Mountain for its weichen stein (soft stone, later known as limestone). It was easier to quarry than the the nearby granite mountains.
If you climb Cross Mountain, you can still see the ledge where workers from long ago quarried. The Friedrich Kiehne House at 405 W. Main St. in town is one of the earliest of the rock homes in Gillespie County.
In 1921, the old wooden cross was replaced with a concrete cross in honor of St Mary's Parish diamond jubilee. In 1946, town officials had electricity run to the cross to light it at night for Fredericksburg's centennial celebration.
The next year the local Catholic church erected a new cross. This time it was made of steel, and is illuminated with lights.
The property came up for sale in the 1970s, but had no buyers. A local doctor was urged by his wife to purchase the property and donate it to the Gillespie County Historical Society. The high school Ecology Club carved a primitive nature trail to the top. Later, the historical society traded the land to the city in a land swap.
The Texas Master Naturalists built over a mile of trail encircling the mountain to reach the top. The park received good signage, added picnic tables, and now with better trails, became a sleepy little park that those who stumble upon it can enjoy.
This beacon in the night for many is the perfect place to bring yourself center again.
Winery in Review
John Christian Durst was a winemaker himself. He was known to value his faith, family and friends over a good glass of wine. Four generations later, his descendants hope to continue his tradition through their passion of Italian wines.
Traveling through unknown parts of Italy, Cross Mountain Vineyards sources small batched artisan wines that represent their favorite places.
The tasting room is at 308 E. Main St. in downtown Fredericksburg. It is a beautifully appointed interior that beckons you to come stay for a while. The servers are knowledgeable about their wines and truly make you feel at home. The interaction with patrons is above all. Before I knew it, I had been there for several hours talking with them and other patrons. It was great camaraderie for all.
While I tasted many bottles of assorted varietals, the ones that stand out as perfect for your Christmas celebrations, and even New Year's, are the Pruneti Chianti, Vivaldi Amarone and the gold-medaled Cross Mountain Fior D'Arancio Spumante. These needed the least amount of decanting.
For those who like to prepare a day ahead of time, the Cross Mountain Brunello and Amarone are good choices. However, with over 32 choice wines to choose from, you will have no problem finding one.
Wines in Review

Tasting notes: Nowhere else but at Cross Mountain Vineyards. Probably the best hidden gem out there. This is one of those wines that at first sip, you kick your head back and just say OMG! Dark chocolate swirling around luscious ripe red fruits, pipe tobacco, a touch of anise and velvety soft tannins coat your mouth. Well done!

Tasting notes: An outstanding Spumante! I rarely ever say this. I'm not a sweet wine lover, and this gold-medal winner isn't over the top in sugars. It has just the right amount along with floral notes and orange blossoms. It's a great crowd-pleaser. Perfect to toast in the new year.
Tasting notes: Juicy red fruits with cherries and raspberries at the forefront. The well-balanced acidity lightens it from getting too heavy. Perfect for turkey, ham and Italian dishes. Limited quantity. Club membership needed.
Lorrie Dicorte has been in the wine business for 40-some years and her family for more than 90 years. Her grandfather, Billy Dicorte, and cousin, Tony LaBarbera, were the first to import fine wines such as Ch Lafite Rothschild. Lorrie has served on international wine competition judging panels, and is known for her keen smell and taste.