Around the beginning of 2000, strange artifacts started dropping from a bluff on land that had lain dormant since 1855. The new owner of the abandoned Aransas City on the tip of the Live Oak Peninsula started collecting the finds, turning them over to the local historical society after recording the site with the state archaeological society for a dig.
In the discovery were curious round glass objects. Turns out they were glass wine seals common in the 18th to mid-19th centuries. They had words of Medoc and Estophe, among others, imprinted on them. Bordeaux wine in the Republic of Texas? It seems even the earliest frontiersmen drank well. But how did they get to the coast of Texas in 1830?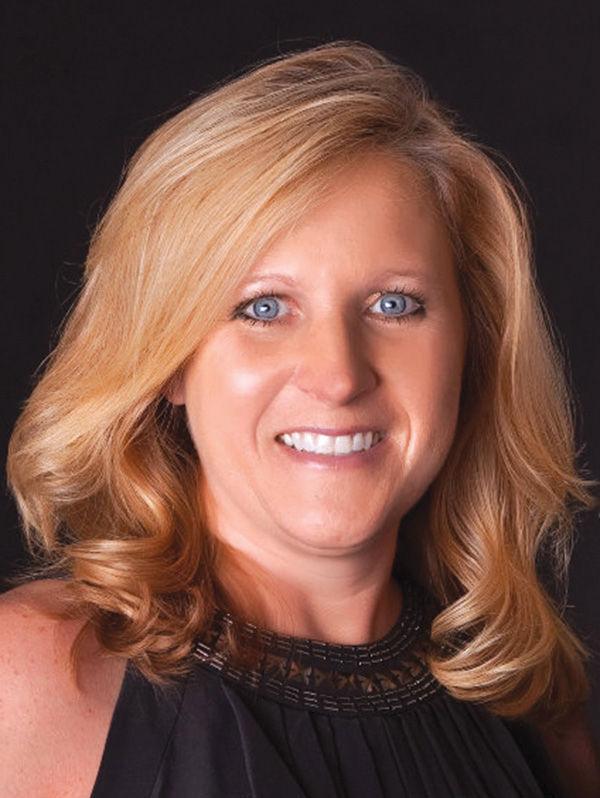 As far as history can be traced, it looks like the Irish brought them. In particular, James Power.
James Power was born in Cahore, Ballygarrett, County Wexford, Ireland, in 1788. Ireland was fraught with wars against the cumbersome British rule. By 1809, Power left Ireland for Philadelphia. A year later, Power moved to New Orleans where he became a successful merchant. He was there to witness the Battle of 1812 and the Battle of New Orleans. Near the end of the war, he had a fateful encounter with Stephen F. Austin.
Power found Austin's tale of the Mexican empresario contracts offered by the Mexican government appealing. The condition was to bring more families to inhabit the sparse lands of their territory. Power left his comfortable life for Saltillo, Mexico, and became a citizen soon after Spanish rule in 1821.
While living in Saltillo, Power made two distinguished friends: Don Felipe Rogue de la Portilla and fellow Irishman Dr. James Hewetson, who had also been enticed by Stephen F. Austin.
Obtaining the empresario contracts was difficult. Mexicans did not want Americans filling up Texas based on fears they would not be loyal to Mexico — a fear proven true later. However, in Power's and Hewetson's favor, Mexico did favor the Irish, who were also Catholic, and believed them to assimilate with the Mexican population.
There were four contracts given away: to Power and Hewetson, and to John McMullen and James McGloin. Each team had to bring 200 Irish families and 200 Mexican families to colonize their land.
The land given to Power and Hewetson ran along the coast of Texas from Corpus Christi Bay to San Antonio Bay, and included the abandoned Refugio mission. Getting possession of their land from the Texas governor was difficult given he wanted no foreigners inhabiting Texas.
Luckily for them, the governorship changed hands in 1831, who quickly approved their cause. Power moved quickly to Texas to look after their land while Hewetson stayed in Mexico to handle government affairs.
Trouble Brews
In 1833, the pressure to bring colonists increased dramatically when James Bowie's father-in-law became the newest governor. The men had made enemies with Gov. Juan Martin de Veramendi after he tried to claim their land as his own. Fear of land revocation was real.
Power elected to go back to Ireland to persuade hundreds of families needed to come to Texas. As he set sail leaving his wife and newborn son, Veramendi did indeed revoke the contract, leaving only 14 months to fulfill it.
Returning home to Ireland meant success in the eyes of the villagers, and Power was celebrated. The town was still very poor being nothing but tenant farmers for the Catholic church. Power offered each family 1,000 acres to follow him back. It wasn't a hard sell, and soon he had several hundred families lined up.
The first two ships sailed and docked in New Orleans, leaving the families there as they sent the boats back to Ireland for more passengers. Cholera was epidemic in Ireland, and when Power returned, cholera had killed most of the first families.
As they set sail with everyone from the first and second voyage to Texas, people kept dying all the way to Refugio. This trip is known in Ireland as the "Trail of Tears to Texas."
Interestingly, the governor who gave them trouble also passed away from cholera.
The families that came to Refugio were deeded their land after surviving all the hardships. In the contract with Mexico, each empresario had to create its own militia; something they'd later regret. War was brewing shortly after arriving, and the Irish settlers were entwined.
Power was elected to serve as the colonel of the army, leading the Refugio company through battles, including one with Santa Anna. Refugio had sided with Texas, infuriating the Mexicans.
Leadership
Power took part in crafting the Texas Declaration of Independence, as well as placing his signature on it in 1836. He also used his influence to elect his friend, Sam Houston, as chief of the Texas Army.
While at the convention, Refugio colonists and a small army of Texas defenders were attacked by the Mexicans, Power's 13-year-old nephew, Thomas O'Brien, made a daring escape to Goliad to find help.
Assistance needed came too late, as in the middle of the night the colonists and defenders escaped only to be captured and executed in Goliad. No other group as the Irish suffered so much loss from the battles, with 29 deaths in all.
Power himself had fought in several battles, captured by Mexico twice, fought Indians, lost his wife, and ended his career voting for the annexation of the Republic of Texas as the 28th state in the union.
Power retired to Copano Bay and died in 1852. Aransas City was abandoned in 1855, three years after his death, as the loss of the county seat to his rival across the peninsula also saw their import license suspended.
Aransas City was purchased by Harry Krinek, where he built a home overlooking Power's bay.
So how did the fine French wines appear here in Texas? The guess is through Power's successful merchant businesses supplying the French rebels in New Orleans, Power kept the wines for himself. There's little doubt that Sam Houston enjoyed them with his friend, as Gen. Zachary Taylor did.
It only took 145 years to start uncovering the mysteries from 1830.
Winery In Review

Situated in the terroir of Pauillac, one of Medoc's six communal appellations along the Gironde estuary's Left Bank, Grand Puy Lacoste was in existence during James Power's merchant days (under Saint Guidon's and Lacoste), and has remained unchanged since its beginning.
Classified in 1855 by my eighth-great-grandfather, Emperor Napoleon III, it is among the most elite of Bordeaux wines.
The unchanging classification since 1855 makes these classed growths unlike any other.
Wine in Review
Chateau Grand Puy Lacoste
Tasting notes: A fruit-forward style with ripe black currants. It's initially dry followed by rich, ripe fruits. Smooth tannins and a long finish carry this Bordeaux. Not a long-term aging wine. Drink within 10 years.
Pair with: Grilled steaks.
Lorrie Dicorte has been in the wine business for 40-some years and her family for more than 90 years. Her grandfather, Billy Dicorte, and cousin, Tony LaBarbera, were the first to import fine wines such as Ch Lafite Rothschild. Lorrie has served on international wine competition judging panels, and is known for her keen smell and taste.