Consumers buy a bottle of wine based on the assurance that what is inside matches what is read on the label. Stores buy the wines from wholesalers, who once again, are led to believe that what is in the bottle matches the label.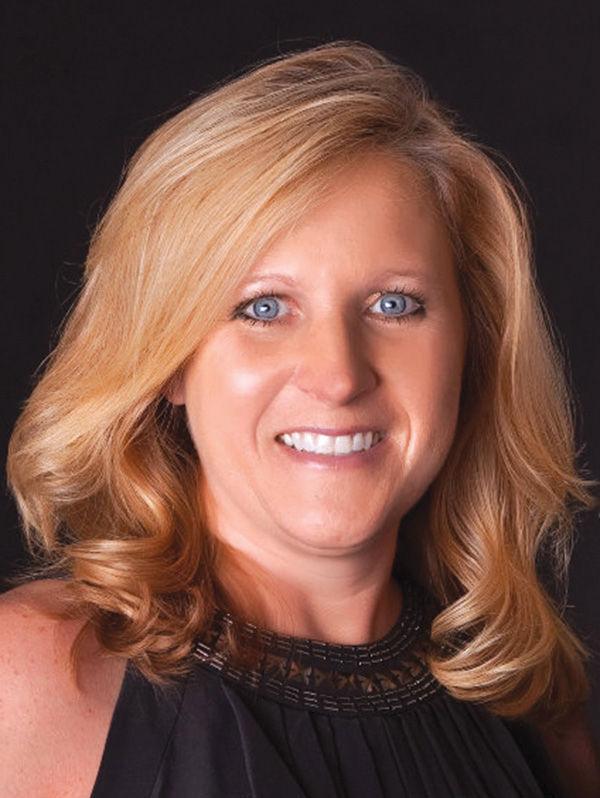 Yet every year, there are wineries and negociants (wine merchants who purchase grapes, grape juice or wine in bulk from vineyards) across the globe that purposefully mislead.
This happens here in the U.S., Spain, Italy, France, and so on and so on. No one is innocent in these games they play. The average consumer cannot pick up terroir bouquet and flavors to clue themselves that something is amiss.
This mislabeling is deception at its worst. We are rarely ever told about these criminal acts against the public. No one is forced to refund the monies, on top of the large fines.
Here in the U.S. the biggest name, in what is now a class-action lawsuit, is Joe Wagner of Caymus Vineyards concerning their Oregon label Copper Cane's Elouan Pinot Noir. It first started out as trucking in Oregon Pinot to their Napa facilities to make and bottle while the label read produced and bottled in Oregon.
So what happened next? Wagner allegedly produced and bottled California Pinot Noir at his California facilities, and then slapped a label stating it was once again Oregon-produced and bottled, but also that it was Oregon grapes. Seriously unbelievable! What a shame that a family under patriarch Chuck Wagner, which produced some incredible wines, is now being headed by someone who is more concerned over brands vs. wines.
Caymus is barely discernable any longer between its labels thanks to freezing certain grapes, and the introduction of megapurple years ago. This did not need to happen with intentional misleading of the public's trust in a brand that was so carefully created decades ago.
And he's not the only one; just the one with a bigger name. When Americans become more terroir-driven in their taste, perhaps then we will better discern fraudulent wines, and start to vocalize and demand better accountability from all.
Overseas Fraud
On the international level, there is a large investigation going on with Spain's top criminal court. Once again, Crianza is allegedly being mislabeled to consumers by its largest producers, Felix Solis and J Garcia Carrion, along with Bodega Navarro Lopez.
It doesn't stop there, either. Wine producers in the Valdepenas DO of Castillo LaMancha face large fines for falsely labeling their wines in 2019.
Almost 14 million liters of young wines were sold as Crianza, Reserva and Gran Reserva. Let's read that again: 14 million liters of intentionally mislabeled wines were sold, and a good bit landed here, as well as other countries. You can bet two of the producers named have already turned against each other!
Italian police have uncovered a counterfeiting ring where many thousands of premium-labeled empty bottles were refilled with cheap wine and resold to the international markets and at auctions as the real ones. The empty bottles had been collected from restaurants by employees there.
The bottles were filled from cheap wines bought from retailers, or online, and origins from all over, except from where the label stated. Someone bought an expensive Barolo label filled with Yellowtail quality wine. These bottles were then recorked, covered in counterfeit capsules, and false guarantee seals.
The pricing was well below the standard level for these premiums. That started raising eyebrows no doubt. This investigation is ongoing.
China in the Mix
Surprise, surprise, China is in this racket game. What a shame, too. Chinese-produced wines were really starting to get good reviews. I have a friend who started a vineyard there about 12 years ago now. I was seriously impressed with the quality he was able to produce.
The industry there won't do anything about the fake wines infiltrating their market out of fear -- again, not a surprise there. It's almost as if the government there does not want success and independence. You will find Yellowtail there, but look at the kangaroos to notice the difference. Or Penfold's is named Penfriend's.
You can find Burgundy-labeled wine with the Bordeaux label. Raids have found Chinese wines that have been chemically altered and falsely labeled. Fake wine is lucrative for China. The only way to get them to slow down may take all the international big labels to expose and fight this corruption. It is certainly in their best interest. Who would want their label they work so hard for to be undermined by cheap, altered wine?
Of course, we can't end this without France being in the equation. There is an estimated 66.5 million inferior labeled wines as Cotes du Rhone and Chateneuf du Pape. This is coming from not only producers, but negociants, as well.
Bordeaux is suffering from yet another fraud scam by producers labeling their bottles as Grand Vin, rather than Bordeaux Superieur. By the way, how was the Bordeaux you drank in 2018? Was it off? Probably because over 600,000 bottles of Bordeaux had their tanks topped off with cheaper Languedoc wines.
Then you have two Chateaus in St. Emilion that sat on the board while reclassifying the region, and were allowed to upgrade their classifications to a Grand Cru Class A and Grand Cru Class B without meeting the strict standards. They are now in court getting stripped of the designations.
All of these transgressions should anger everyone. We need to become better aware of our suppliers and local retailers. A good wine salesperson will have tried every label on their shelves. While the actual purchasing may be out of their hands due to corporate, there is no reason why they should not try everything in their set, and be able to cross reference each of them.
Fraud is rampant in the industry. The average consumer depends on the person recommending them something to know the wine's history, and most importantly, quality; not just a tasting note read somewhere. This kind of fraud simply put, ruins the reputations of those before them that worked tirelessly to set a strict standard.
Winery in Review: RAEN Winery
Founded in 2013 by Robert Mondavi's grandsons, Dante and Carlo Mondavi, RAEN Winery is homage to how wine was made 100 years ago.
Located off the Sonoma Coast where the vineyard is greeted by the Pacific Ocean, Pinot Noir is allowed to the maritime winds to toughen their skins, allowing the fruit within to ripen. Once harvested, they are fermented in whole clusters with only their natural yeast existing.
The untouched juice is then transferred to neutral French oak barrels so that wine is allowed to evolve in a gentle manner so nothing overpowers the micro flora of the vineyard.
Wine in Review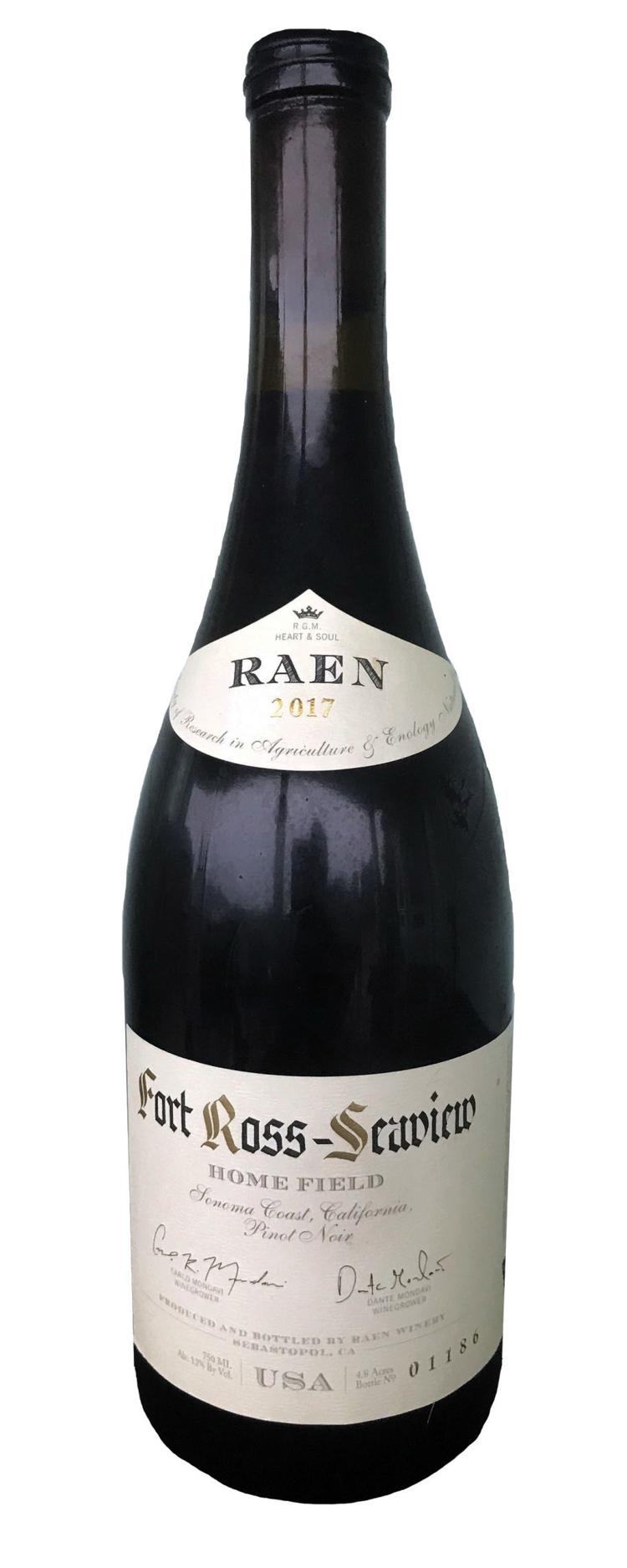 Fort Ross-Seaview Home Field
About: Fort Ross- Seaview Home Field is derived from the most westerly part of the vineyard, which produces its best grapes. The name is an honor back to the maternal side of the family who once owned Fort Ross.
This wine is a perfect example of terroir-driven wines. Deep ruby in color, this Pinot Noir exhibits notes of tea leaves, smashed raspberries, orange peel within a delicate rose petal and spices on the palate.
Tannins are medium-bodied, but definitely lighten up once opened. Adds nice cherries to the palate with time in the glass. Decant about an hour, or better yet … let it age a couple years and it will not disappoint you.
Pair with: Grilled salmon or sea scallops.
Lorrie Dicorte has been in the wine business for 37 years and her family for 90 years. Her grandfather, Billy Dicorte, and cousin, Tony LaBarbera, were the first to import fine wines such as Ch Lafite Rothschild. Lorrie has served on international wine competition judging panels, and is known for her keen smell and taste.
Be the first to know
Get local news delivered to your inbox!