I'm Dave and I just snapped awake in the dark, on the front porch of The Waterin' Hole Café. Best I can recall, I started this day in Heartbreak, Texas about 50 or 500 miles west of Houston's demented environs on this Night of Fright ... but what happened next leaves me just wobbly.
---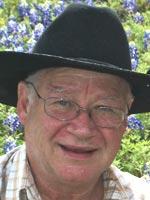 I Sit Reading
Once upon a haunted evening
I fell into silent reading,
Bag of sweets for those imploring,
Begging to do their haunting more
Trying now for a sugar fix,
Opening up their sack of tricks
Innocents of evil teeming,
Teeming through the cold evening air.
We are breathing, COVID walking,
Skeptics hawking, COVID stalking,
Set off our global trek a'whirl,
Off to the graveyards yet once more.
Woeful History
O're the world far did I wander
Most my life a fruitless squander
Until Heartbreak I found yonder,
Miles farther from Houston's shores.
A refugee from life blown 'sunder
Only my daughter for life's plunder,
Fair Janey of the golden hair,
A maid so sweet, so fine, so rare
Yet still my life was left barren.
Until the day that I despaired,
Yet kindly Fate my life has repaired
Sweet Sally Rae I loved and married,
A respite from a life so harried
That from my death I happily tarried
And wished my life's passage unvaried
Foul Memories Encroach
Darkness seeps in every shadow
Fusty lanes of light grow narrow
As the eventide foreshadows
All Hallows Eve approaching
The fear is now encroaching
On my heart, unworthy filter
In my heart, I feel a'kilter
I know I've sinned, now sinister
Shapes cavorting in the nightfall.
My sins pain me; God forsakes me
I fear the Darkness o're takes me
To sinful spaces abandoned
In painful weary years of yore.
Can grace unbind my sin from me?
Or am I damned to eternal
Blindness for my acts infernal?
Moldering thoughts, regrets distract
My soul from forgiveness given
Faith excarnated as decay
Peroxide's bite my only hope
In a life of lust, wicked dope
Why save this awful sinner, Lord?
Repeat offender, that is right
But then a final ray of light
Shines onto me before the night.
God cares! The message delivered
To my fevered brain tonight.
All Hallows Eve Arrives
In our wee town the little gnomes
Begin their naughty, creepy roam.
They seek out candy, search for fun.
Elves skip, trolls troll, the faery maids
Sweetly stride twixt unclean spirits ...
Sugared night outdoors is drawn nigh
Poured in baskets open to all.
Have we plucked the Devil's fangs? Or
Dare we scoff at Hell's ragged flames?
Innocents tread where saints have fled,
It is all harmless, no blood is shed
But what, pray tell, might be in store?
My Unclean Spirit
For I know a far grimmer truth
Of restless spirit on the loose.
Emma Bennett, cursed is her name
And this one night is hers to claim
She was the town's own beauty queen
Then lost to all, her fate unknown
Was she hurt? Or, was she defamed?
The truth sought, the truth ungleaned still,
No one to hear her final groan.
Seventeen years and oh so fair!
Seventeen more, no whispers shared!
Drawn down into some deep, dark lair?
Unlucky soul, I'd met her ghost.
How best does one befriend the lost?
As some folks trembled at her sight,
I spoke with kindness to this sprite.
Each time we met, I left intact,
Each time I feared our deadly act.
To children in shadowed corners
Some gave candy, some gave quarters.
But I knew Emma Bennett's coin:
Square nails, with human blood purloined.
She freely used them on people
Who'd dealt in ephemeral evil;
I ne'er apprehended the spectral sense
By which she sought her recompense,
Yet blood she'd drawn with square head nails,
Yet vengeance laid from hands decayed.
Emma's wraith was but wrathful lore
A knowing lost since saints of yore.
Ten years I've know this teen-aged crone
Ten years I've feared this night alone.
On some whim Emma did spare me
Some half-remembered airing
Of a Sunday school preparing,
Preparing her for life unlived,
Teaching faith and love unsparing;
Then no kindness of hers prepared
For an end untimely met, No!
A nameless grave, unknown but yet
Her yearly visit to Heartbreak
Her vengeful soul a trip to make.
Her square-headed nails did she stake
Though Sinner's feet and so their hands
Some blood is shed, for blood demands
She wreaks havoc on souls unclean.
Each year she adds more cruel means
Why me to see her each Fright Night?
A stranger to her, full of dread
That each year my survival dreams.
Of power potion or Jim Beam!
I Flee from Family
I saw myself, callous fellow,
Awaiting a restless spirit
To set my shattered soul a'shudder
Where am I now but by my home
My dearest ones, inside, all alone
Expecting me to bar entry
To make safe their daily being.
I know now I must not invite
Into my home this deadly sprite.
Toward the water I did saunter,
Praying, hoping, wanting another
Time free from peril for those adored
On to Heartbreak Lake I strolled
Beseeching God too oft' ignored
I smelled musk of Texas water,
Not clean, but full of lively matter.
Their sole life's purpose not waiting
For the presence of mere mortals.
Then they stopped at once together
Scared to silence, souls untethered
Presence felt. Scared silent, I knelt.
My bravery did not exceed
That of frogs passing on their seed.
A chill not of October night
Consumed my lungs; I felt affright.
Then Emma Bennett did appear:
Not near, then here, a fleet phantom,
Not from God, nor His Opponent,
A Presence lodged between the two,
A martyr of some Deistic feud.
The Deamon Appears
Her Presence long did linger on,
At length I exclaimed in panic mode
"Why me, why me each Samhain tide?"
She cried, "All the rest is Christ's time.
A sprite like me no power can hold
While the Lamb's sweet warden of all;
Yet me, sweet life unfairly filched.
The wretched thief unnamed to men
An unjust grave of hidden shame."
"How can I give you peace again,
To end at last this life's charade
And lie at peace in Heaven's glades?"
"Trail me into my dark abode
Learn secrets like no man has known.
I bid knowledge against virtue
You now hold so dear. Knowledge,
For you, power, domination!"
I fear your solicitation,
Rather I will choose the wisdom
Even in my Christian "prison!"
God's boundaries I gladly honor
For all else is a hopeless horror."
"Weak man, coward, great dishonor
To a man offered such spoils.
Are your pants, weakling, yet soiled?!
Deny me, and your daughter's soul
I'll steal this night forevermore!"
For family love I'd freely die,
But Hell's fiends know it is a Lie
That God is feeble over His Own.
I fell to my knees, "Oh Gowd, please
Grant safety from unclean beings!
I heard a mighty, deaf'ning crash
From consciousness I shortly passed.
Redemption
I awoke much later that night.
Freedom from demon's unclean fright.
I walked toward home, seventy years
Burdens rest on my back alone.
But free at last of evil fears
I'm guarded from demonic foes.
Can Godly virtue long endure?
Not in this life, held far too dear.
I sin in deed, though virtue's birthed
Why's sin so sweet upon this earth?
Caught in self-flagellation's grip
Forgotten is the artless prayer
To God alone who forgives sin
Our worst deeds are seen yet again
Through decades and millennia.
At last I walk inside my home.
I sneak upstairs to family's realm.
I look in at dear Janey's bed,
All's quiet. Vanilla breath pervades
Her space, this earth, is firmly safe.
I lay by my sweet Sally Rae.
My tired prayer holds me tight,
But sincerely and deeply sighed,
David Mosley spent 50 years on his family ranch on the Brazos River. In 2014 he sold it after developing several physical problems, including age. In 2012 he married his editor-in-chief, Terri Jo Mosley. They have lived many ranch stories, some related in the Heartbreak series. Like the Bible, some parts are true; some are parables to express the truth. Some parts of Heartbreak, though, are just dang ol' lies.
His email is david_mosley1951@yahoo.com.