July 4th rolled around just as the heat went from unpleasant to almost unbearable. One advantage of a small town is our community spirit. Later that day, most everybody who could walk would be at Heartbreak Lake, watching fireworks and swapping stories, a few of which were actually true.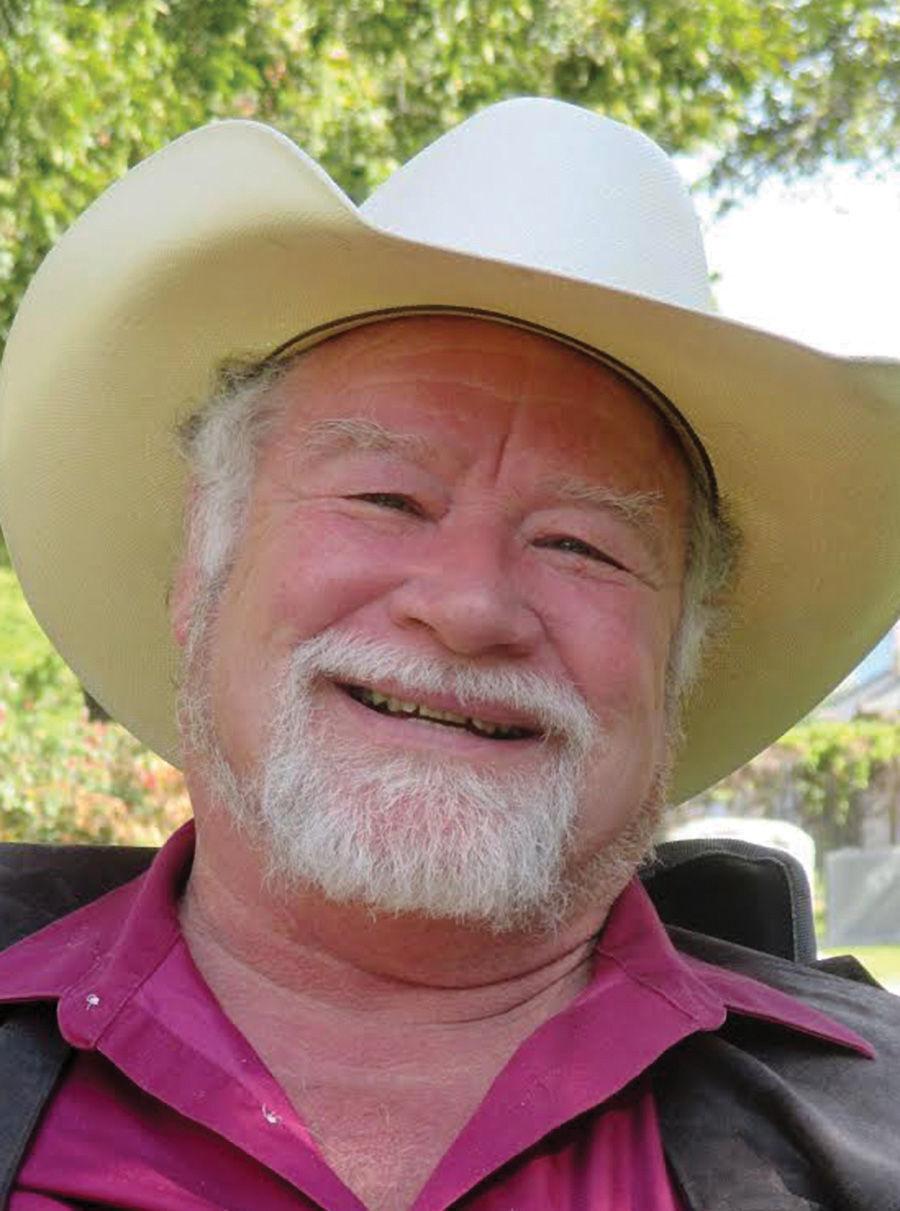 I was looking forward to the celebration when the phone rang.
"Hi, I'm Anita, Barry's wife," the voice said.
Barry, my scrappy little red-haired cousin, was more like a brother to me since we grew up together. I appreciated Anita identifying herself; Barry had a tendency to run through wives quicker than O' Henry VIII.
"Barry died yesterday, in his sleep. I thought you ought to know. Services will be next Wednesday at ..." She rattled off a time and a place.
It was a good thing that I had a pencil and paper handy, 'cause my mind stopped working. Barry and I had been close, once, and I somehow had him in my mind as about 25, a scrappy little fella who always had a fishing pole in one hand and a six-pack in the other. Him dead? I was shocked.
Barry was three years older than me. When I went to college, he went to Vietnam. I studied philosophy, he studied survival. When I had twisted and turned in every imaginable way to avoid the draft, Barry joined up and even re-upped for another two years.
When Barry returned from Vietnam, he was changed. Instead of being funny, he was often silent and morose for long periods of time. Still, we hung together for a couple of years, trying one business venture after another. Now, he was gone.
Barry never made much of a mark in this old world, but he was proud of his service to his country. I saw Vietnam for what it was early on. Still, once in a while Barry let it slip that my own patriotism was fragile, a shallow thing, at least in his eyes. We got along, but this one difference was a sticking point all along the way. Now, July 4th was here, and there was no Barry to share it with.
"Darlin'," I said to Sally Rae, "I'm taking the day off. With that I grabbed a six-pack and headed down to Heartbreak Lake.
I always told Barry that the two years of service that I gave to various volunteer agencies, like Habitat for Humanity, was my national service. He would laugh and ask how many times I had gotten shot at. Today, I was stuck on the idea of patriotism, his and mine.
There are a few occasions when I am a total patriot. One is the Olympics, especially if Team USA is a point behind; the game doesn't matter, I want my country to WIN! Another is at election time. I stand in line, and I marvel at the spectrum of humanity with which I am privileged to chart a future.
I feel stronger noting that every creed and color is present. Even losing, I've had my say and having voted, I've renewed my privilege to complain for the next four years.
I suppose that even the meanest, most impoverished country in the world has those who say, "My hills, my sky, my family," and feels a bit reverent; but still, I feel MY country, the USA, has claim to something higher, despite our many sins. Still, I have enough honesty within myself to ask "Why?" Is it just some genetic imperative, like mother love? Well, in part, it must be that, but I have a few other reasons for loving my country.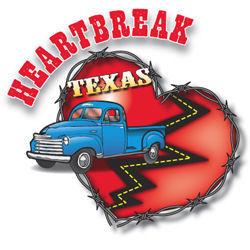 Almost 250 years after our founding, a host of countries around the world are trying to reproduce the success of our democracy. Again, we are flawed, but we are working toward the light, in hope of a more just tomorrow.
Like most every country on the planet, we have acted horribly to some minorities in our greater enclosure. Many have been enslaved or slaughtered outright, so how does this fact figure into our claim to greatness? We have an honest conscience, a conscience that is greatly troubled by our acts, and those acts of our forebears. How we got here is not simple.
In the days of our pilgrim fathers, people were incredibly, almost shockingly religious. Their conscience would give them no rest. Now, almost 400 years later, many Americans have done away with religion altogether (or, worse, consigned it to the toy shelf, only to be played with on Sunday). To our credit, though, we have kept the guilty conscience. "We have done bad, we can be good, Lord, help us do better!"
A Chinese woman, a graduate student who was at a dinner party at my home, once asked me, "Why are Americans so racist?"
I'll be honest, the question set me back a little, and I thought about it for a bit.
"China is the most homogeneous nation on earth," I told her. "By simple numbers, the Chinese are probably the most successful tribe on earth. America, on the other hand, is the most heterogeneous. We are made up of thousands, not hundreds, of different tribes, and we must discuss our differences to get along.
"Yours is an organic nation that multiplied around a single location. We are made up of those who had to leave home for the hope of something better. That sort of feeling is a universal, so we come from everywhere. Of course, we have to talk about it. Still, in this country, no one goes to jail for discussing our differences. We consider this a strength, not a weakness."
One element that distinguishes American patriotism is that we may give or withhold loyalty to those who make the rules. "Loyalty to country ALWAYS. Loyalty to government, when it deserves it," wrote Mark Twain.
He did not live to see America in its uncomfortable role as the world's policeman. I wish he had. Twain knew that nobody likes cops and we would be better if we had heard him on this new phenomenon. Still, just as democracy is the worst of all sorts of government, except for all the others, I would rather see America as the world's cop than any of the others. Yes, that's an unabashedly jingoistic statement, but who would you rather see in charge?
Of course, that meant wearing a uniform, getting shot at, maybe killed. Barry had done that, and my American conscience was troubled that I had not.
Another part of being American is an almost limitless appetite for self-criticism, especially criticism of our forefathers. We require our heroes to be perfect in every regard, even to the point of developing social sensibilities not to be seen for another 100 years.
Thus, we take a man such as Thomas Jefferson, and (as is the current passion) we revile him for owning slaves. Ought we to keep in mind that Jefferson's defining acts were to establish and codify a sort of language that was incompatible with the continuation of slavery?
With the possible exception of Jesus, none of us are above criticism. And as Twain remarked, "They caught him and crucified him — early."
In my lifetime, I have seen a metamorphosis of education. In my youth, I was taught an almost syrupy version of American history; one where (white) men seemed to be crowding to center stage for the privilege of giving up their lives for their country.
During the years I taught, I was somewhat alarmed that virtually no American history was being taught. Now what I see is that we have an almost manic desire to 1) Not offend anyone ; 2) Tear down our heroes. Neither of these bode well for our future.
Most nations have a sort of foundational myth. The Brits love King Arthur. The Spanish have El Cid. The Greeks have Odysseus and the Iliad. The Jews have, by far, the best known set of stories. In America, we have the Founding Fathers, oops, Framers, that is.
Unfortunately, we still live too close to the time they were on earth. Their dirty underwear keeps on showing up. Americans have to live one step closer to reality than we would choose. We don't have the luxury of a few thousand years to knock the rough corners off our heroes.
We must not whitewash our past. Truth is our central point of reference, but along with truth we must embrace a central set of tales that reflects how our ancestors died to form our noble truths. We are a people who believe in equal standing before the law, that we deserve equal education and fairness in all our dealings with each other. If a painful past is to be revisited, so be it, but not all parts were shameful, and these parts deserve airtime as well.
Barry had a simpler view of things. He loved Trump and wanted "the big picture" sort of retelling, that is, men, mostly white, did most everything worth mentioning, enough said, and now it was time for us to go get great again.
So now, Barry is gone. Another patriot, dead and about to be buried. In honesty, I admired the simplicity of his faith even as I could not possibly share it.
Below me, on the banks of Heartbreak Lake, the first people began to show for the night's celebration. I determined to take on Barry's point of view, at least for this one night, to remember a red-haired boy with a scrappy attitude, a guy who went into combat when he didn't have to and was shaped by his experience for a lifetime. 
David Mosley spent 50 years on his family ranch on the Brazos River. In 2014 he sold it after developing several physical problems, including age. In 2012 he married his editor-in-chief, Terri Jo Mosley. They have lived many ranch stories, some related in the Heartbreak series. Like the Bible, some parts are true; some are parables to express the truth. Some parts of Heartbreak, though, are just dang ol' lies.
His email is david_mosley1951@yahoo.com.