Sally Rae is my dearest love in this world, but my daughter, Janey, holds a similar, but non-competing spot. And then there's my ex-wife, Beverly. She's sort of complicated, complicated in the way that womens is complicated. How complicated is womens? Think of dancing for joy, barefoot, in a minefield.
For 20-plus years Beverly and I were married, happily so most days I thought, and then one day I was told that I had been replaced by a younger, more virile model. I took this about like most men: I contemplated suicide and murder, realized that my order was all wrong, so I contemplated murder and suicide. Then I began thinking of Janey and decided that I better live for her sake.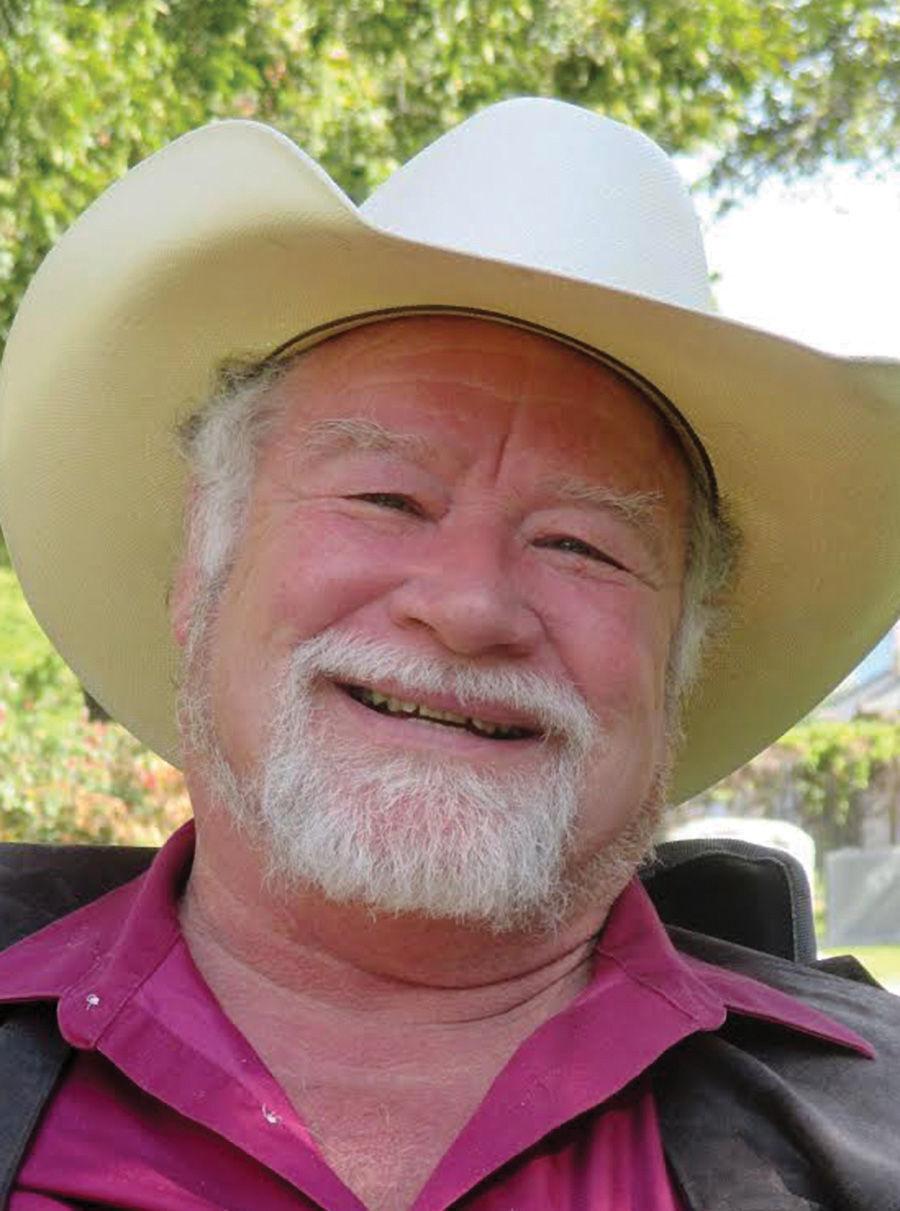 That pause in events gave an unjust judge time to take away everything I owned except Janey and a broken-down old pickup truck. I drove through a long, dark night of my soul, Janey slumped against me; took several wrong turns, and about sunrise I pulled up outside The Waterin' Hole Café. The rest, as they say, is history.
It's near 10 years later. Janey is all grown up, and out, and around. She's a beautiful young woman by anyone's standards, not just a gloating father's. She's finished college, and last month she brought her current boyfriend home to meet Sally Rae and me.
I considered him a likeable enough young man, already housebroken, highly trainable, though Janey seemed well into the job.
In private, Janey asked me, "What do you think of him?" I suddenly found myself dancing for joy in a minefield, faced with one of those complicated womens questions, so I artfully equivocated as best a mere male could do.
"Well, Darlin', he seems nice. He won't hardly meet my eyes, but I had the same problem with your mother's father. He's quiet, looks healthy, has a good job. As for the extra few pounds he carries, well, I figure the worst it could mean is cute, little fat grandbabies."
"Daaaaaaaaaaaaad!" she started.
Lordy, I hated being called "Daaaaaaaaaaaaad!" If there's one thing Janey got from her mother (besides extraordinary good looks) it was her ability to smash me flatter than a steamroller on a piss ant. I mean, she could put enough emotion in that one word to make me cringe when remembering it three days later.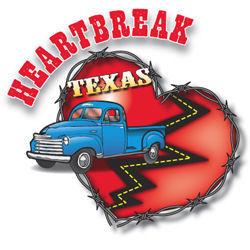 I considered faking a heart attack, but decided not to tempt fate, so I played dumb. One advantage I do have with my womenfolk is that when I play dumb, they always believe it. Men, if you are reading this, pay attention. About the only situation where playing dumb won't work is getting caught in the wrong bed. If you find something that works for that screwup, please let me know.
Janey and her beau, Johnny, made it through the next two days without any further great gaffes on my part; I was more relieved than Janey.
Li'l' Billy fell in love with Johnny-as-a-ladder and proceeded to try to climb him until I sternly instructed him to behave. Sally Rae sat back, quietly amused, and no doubt relieved that this was mostly my family drama, not hers, for a change.
Johnny and Janey headed off to meet his parents after Heartbreak, and then they were going to Houston to visit my ex, and Janey's mother, Beverly.
Over the years relations between Beverly and myself had improved somewhat. On rare occasions when our paths crossed, we actually found some enjoyment in reminiscing and catching up on mutual friends.
I never had warmed up to Mr. Mystery Meat too much, but he had the good sense to have urgent business elsewhere when Beverly and I met up.
So, in a somewhat light-hearted mood I sat down and wrote Beverly an email.
Our daughter seems a bit serious about Johnny. I like him well enough, for a first visit anyway. I still value your opinion on such matters; one mistake we never made was fighting about what was best for Janey.
And then, darn it, I got a little sentimental. I liken this to playing a violin while dancing barefoot in a minefield.
It was with a sense of deja vu I looked at that young couple, all in love, all sort of hot, trying to keep their hands off each other, I could not help but think about us back in the day.
Johnny is so nervous around me. Lordy, I remember how nervous I was meeting your father. You sat there like butter wouldn't melt in your mouth, and we were barely out of the driveway when …well, I imagine that you remember. It was a good 10 years before I could drive past that spot without being distracted. Was that the day I discovered your secret mole?
Paul says that it is better to marry than to burn, but I seem to remember us both shedding ashes as we walked down the aisle. It was purely an act of mercy on God's part that Janey was born a month after our first anniversary.
You know, Beverly, I'm an old man now, but I still remember that Spring day in the bluebonnets out near the point at the lake. We were young, the air was perfumed, and afterwards you just lay there, looking for all the world like Aphrodite and Venus all rolled into one. Your hair was a mess, but a beautiful mess, your skin had a sheen on it, like an exemplar of all that is wonderful and moist about a woman. Lordy, it's just one of those moments that endures.
Anyway, a blind man could see that Janey and Johnny are in as bad a shape as we were. Unless you see some awful flaw that I have completely missed, I think we should encourage these two to get to an altar before we have to buy a combination maternity/wedding outfit.
Keep that mole clean and let me know what you think,
And I sent it off into the ether.
Less than an hour later my phone rang.
"Yes, Dear?" I knew instantly that I had danced onto one of those landmines; the only question was how bad the damage might be.
"Daaaaaaaaaaaaad! Do you know what the 'cc:' below the email address means?"
"Well, no, really, I never paid it much mind."
"Daaaaaaaaaaaaad!" "It means 'carbon copy.' It means that you sent a copy of your letter to me, too!"
I thought "Oh, c%5E@$!" but for once, I didn't have to act dumb, I felt dumb enough without any acting.
"And Daaaaaaaaaaaaady it went to Johnny ..."
"And Daaaaaaaaaaaaady, it went to Johnny's parents, too!"
At this point she broke into tears. Darn, I wish I could have beaten her to it. It's not very manly but is a great defense if you are well and truly cornered.
All I could do was "uh," and "ah," and beg forgiveness, though I wasn't sure what I had done wrong except miss some electronic sign. After a while she calmed down enough to permit the thought that someday I might be forgiven, poor dumb man that I am.
I thought about things. I reread my letter. I truly wasn't trying to rekindle a passion that had died years below, but celebrate the beauty that our passion had created, that is, Janey. I had told the truth. Of course, truth is a lousy defense. After all, Christ didn't get crucified for telling lies.
I immediately went into damage control mode. I showed the whole thing to Sally Rae. If you're gonna take a licking, it's better to be the one to confess, than just get busted. To my everlasting relief, she thought the whole thing was hilarious.
With tears running down her face, she managed to say, between bursts of chuckles, "Dave, I'm going to get you rubber knee-boots for your birthday."
"Why's that, Dear?" I asked humbly.
"Cause when you step in it, you always pick the deepest hole around."
That evening my phone rang again. It was Mr. Mystery Meat, Beverly's husband.
"How dare you talk to my wife that way! You aren't proper, or a clean man, you … (sputter, sputter) ….
"How dare you lecture me on marital propriety?" I asked. "You would seem to be the last person on earth to lecture about talking to a woman married to another man! By the way, does that secret mole still taste like strawberries in the springtime?"
With that I hung up. I'm willing to take my licks from some people, but not him, ever.
Over the next few weeks, I met Johnny's folks. They seemed nice enough, though they were given to gales of inappropriate laughter whenever I walked into the room. More on them, later.
I believe I have learned a lesson from all this, that forgiveness is one thing, but reminiscing about old times is entirely different. Truth is less of a defense than I ever hoped, and, well, womens is complicated. 
David Mosley spent 50 years on his family ranch on the Brazos River. In 2014 he sold it after developing several physical problems, including age. In 2012 he married his editor-in-chief, Terri Jo Mosley. They have lived many ranch stories, some related in the Heartbreak series. Like the Bible, some parts are true; some are parables to express the truth. Some parts of Heartbreak, though, are just dang ol' lies.
His email is david_mosley1951@yahoo.com