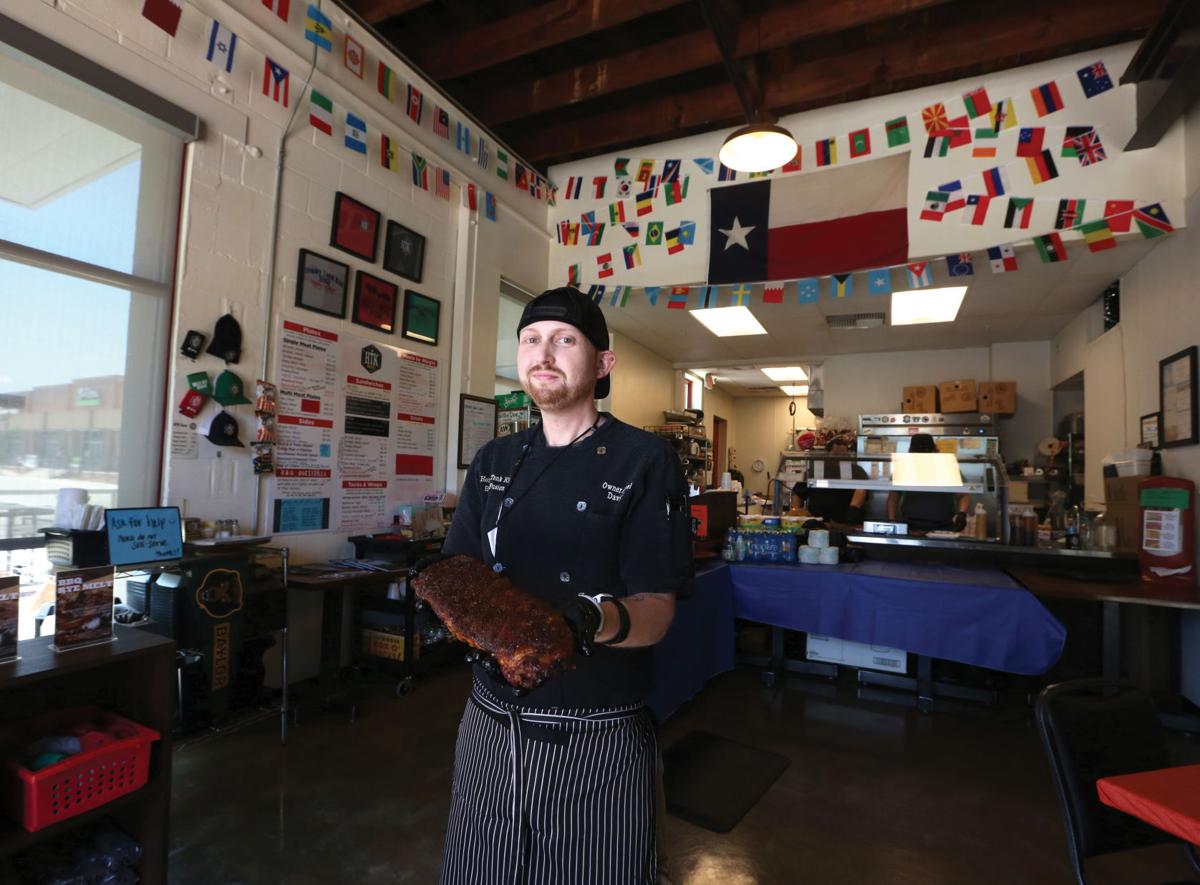 Though the restaurant is named Honky Tonk Kid BBQ, don't expect to saddle up to the bar for a saloon show. Just expect great barbecue with a few international twists.
The name is taken from an Aaron Watson song and it reflects on owner Davie Gorham's desire to pick people up when the world gets them down, especially in the face of the current pandemic.
"Thankfully we never had to completely close during COVID-19 because we promptly switched to curbside with a solid staff really helping us out," the Waco High grad said. "Keeping going is still touch-and-go, as we offer a variety of specials and 'global fusion' dishes that utilize spices, flavors and techniques from around the world, along with some history with the dishes, hopefully bridging cultures through our cuisine."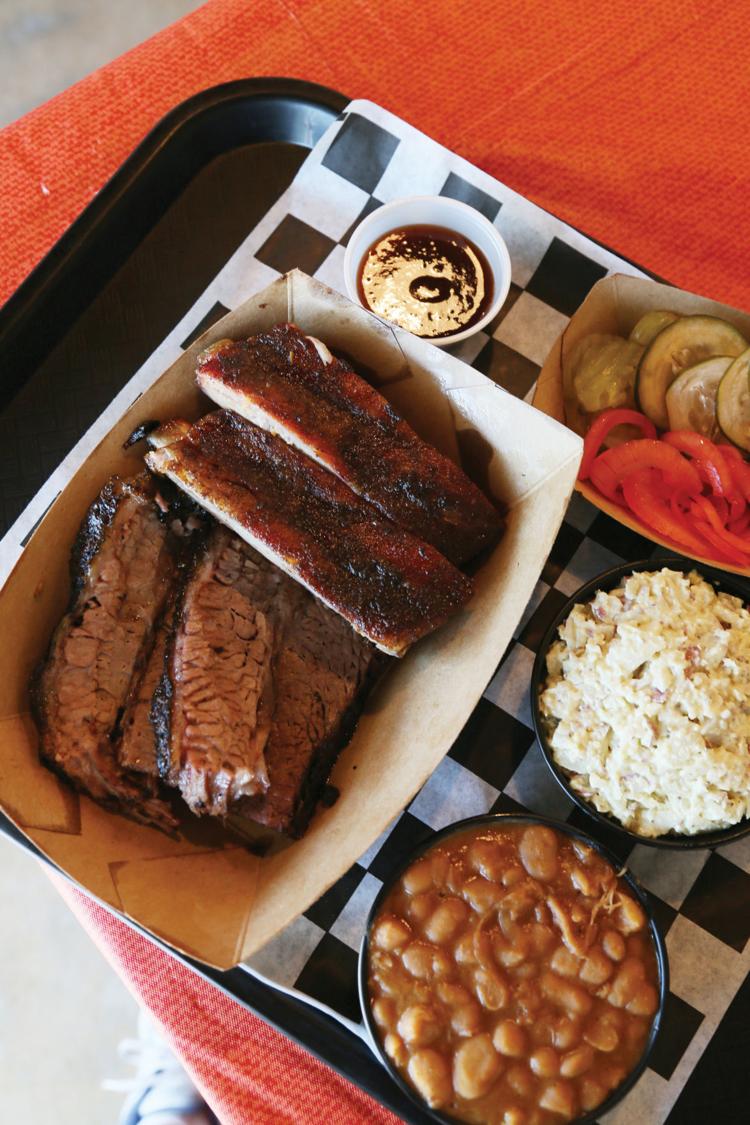 It's gotten notice beyond Waco. Texas Monthly recognized Gorham's ribs as "Best Bites of 2019" and he also was mentioned in a The Washington Post article on barbecue.
The menu includes its unchanging core items like brisket, turkey, ribs and sausage, it also has specialty items that change weekly. Bacon burnt ends are available while they last on weekends.
"We occasionally repeat favorites like (a recent weekend) when our Chinese rice tamales, 'Zongzi,' were a huge hit," Gorham said. "Also, the smoked Italian meatballs, Cochinita pork, and a few other dishes make multiple appearances due to popularity."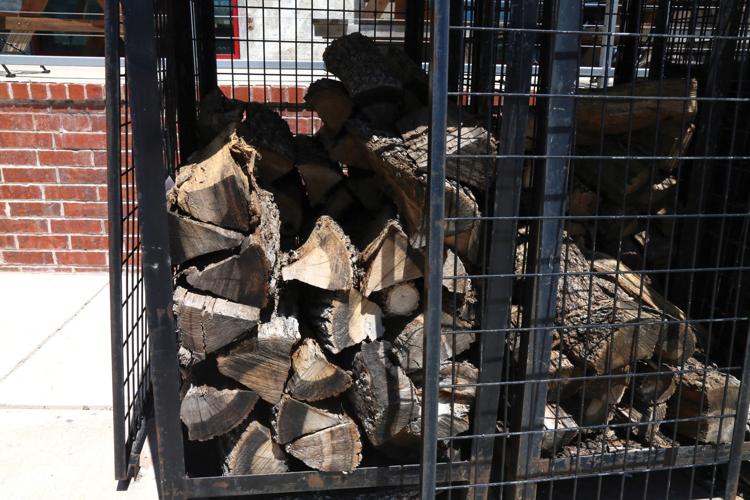 Inspirations
So where do all these creative ideas come from? The inspirations are from Gorham's travels to Australia and while attending culinary school at Texas State Technical College under Chef Mark Schneider. Gorham attended Texas A&M-Galveston for engineering before going the culinary route.
He was intrigued by several locally owned mom-and-pop joints Down Under, which had a wide range of dishes, and he worked with a Japanese chef at an American barbecue joint called the Gem Bar in central Melbourne.
"I've always enjoyed learning about other cultures, their history, legends, music, and how their food and menus developed," Gorham said. "My interests help me personally and professionally, and I like to pass what I know to my staff and customers when possible. It all comes back to bridging cultures to the best of my abilities."
While in culinary school at TSTC, Gorham also worked in H-E-B's culinary department for a year and picked up experience at a local dining establishment. He also gained plenty of education on his own.
"Besides classic techniques from college courses, I'm self-taught with all other cooking and barbecuing aspects," he notes. "I read a lot of cool books, watch food documentaries and occasionally reach out to friends with experience."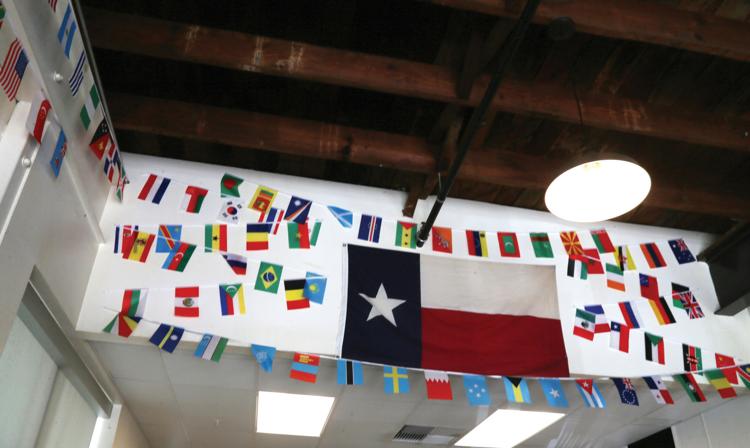 Getting Started
The result was sampling and selling small bites at Paxton Dove's Dancing Bear Pub on Speight Avenue, then running a food truck two days a week at 32nd Street and Franklin Avenue before his father, John Gorham, passed away in 2015.
"After that, I shut down the trailer and went to Australia for three months, then reopened my trailer on a corner at Valley Mills and Waco Drive," Gorham said. "It was central with high visibility, but had limited amenities. Later, I met Todd Behringer, who allowed me to park downtown. Eventually I moved in next to his business, Bicycle World, where I am today."
The location features dine-in for up to 20 customers with COVID-19 restrictions, 40 when restrictions are lifted, and patio seating for another 30 customers. Above the counter are a variety of flags from around the world. One wall has a number of framed photographs that were taken by his late father, who had a photography studio in Waco. Another section is dedicated to the Lady Bears after coach Kim Mulkey and the mascot Bruiser came in for lunch a few times.
Overseeing everything out front is manager Kyndall Anderson, an A.J. Moore High grad who took over in 2019, while Gorham assists up to three more staffers in the kitchen preparing the food.
And what a selection it is.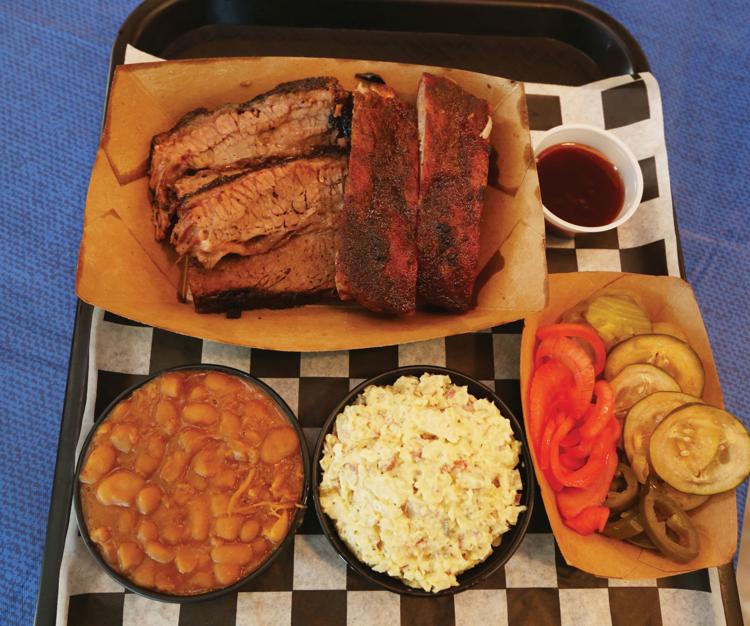 Lots of Choices
The single-meat plates come with two sides, pickled goods, bread or tortillas and sauce, and start at $10 for pulled pork. Other choices are brisket, baby back ribs, country sausage, Hatch Monterey sausage and turkey breast.
During the weekends customers can get bacon burnt ends ($13) and a jack fruit (vegan) plate for $10.50.
Multi-meat plates cost $14 for a half-pound of two meats, $16 for three meats (three-quarter pound) and $22 for the HTK Tour, a pound of everything. House sides include pinto beans, potato salad, mac and cheese, cole slaw, baked beans and cream corn with no charge for bread, carrots, jalapenos, pickles, onions and tortillas. Other toppings and sauces cost extra.
Sandwiches include the $8 El Oso with any meat and mozzarella on cream corn and mole-style barbecue sauce on a pretzel bun, the $8.25 marbled rye melt with Colby jack and Muenster cheese on any choice of meat and the No Name — pulled pork, mac and cheese, pickles and Vietnamese sauce on a pretzel bun ($9).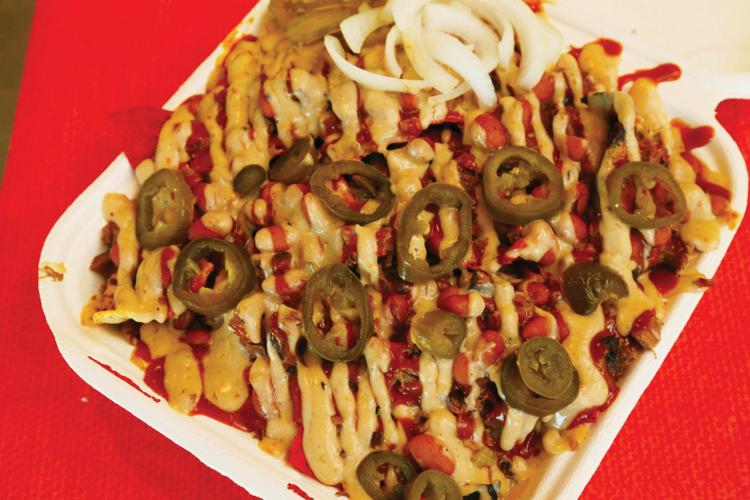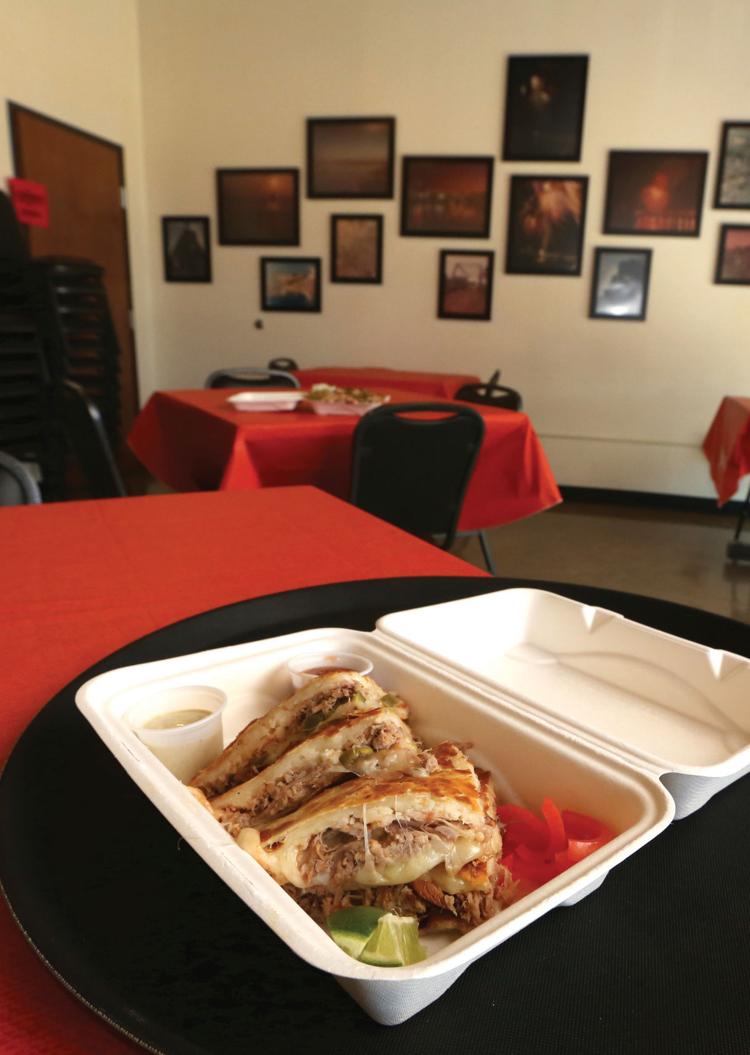 Popular meals include the BBQ Quesadilla ($7 with a quarter-pound of any meat) and the Brazos Nachos (from $4.50 to $11.50 depending on size), which have your choice of meat, house barbecue sauce, pinto beans, white queso and jalapenos on top of blue tortilla chips.
Family packs start with the $30 nacho pack with a pound of meat, a pint of pinto beans and queso, a half-pint of barbecue sauce and tortilla chips with salsa, pickles, onions and jalapenos; the $35 family pack for four has a pound of one or two meats, two pints of sides and the above freebies; and the $60 large family pack serves six to eight with the same and two pounds of meat.
Tortilla entrees include $7.50 quesadillas with Colby jack, mozzarella and any meat, $5.50 sliced brisket or turkey, $5 chopped brisket or pork and $4.50 sausage wraps.
Those dining in can peruse a new magazine called Lost in Waco edited by regular customer Adam Moore, buy HTK beanies, caps and T-shirts and enjoy a mix of music ranging from the namesake honky tonk and country to pop, reggae and funk.
"Occasionally we'll throw in a little Mongolian heavy metal and tell the customers that we're really going crazy today," Anderson said with a laugh. The restaurant should have its liquor license in the near future, he said.
Gorham appreciates the comments he's gotten from his customers.
"My proudest accomplishment is hearing customers say that my food brought back fond memories of younger years," Gorham said. "This always warms my soul because that means I did my job, not only feeding the body, but also the mind and hopefully the soul. We just enjoy bringing good people together to eat good food."
---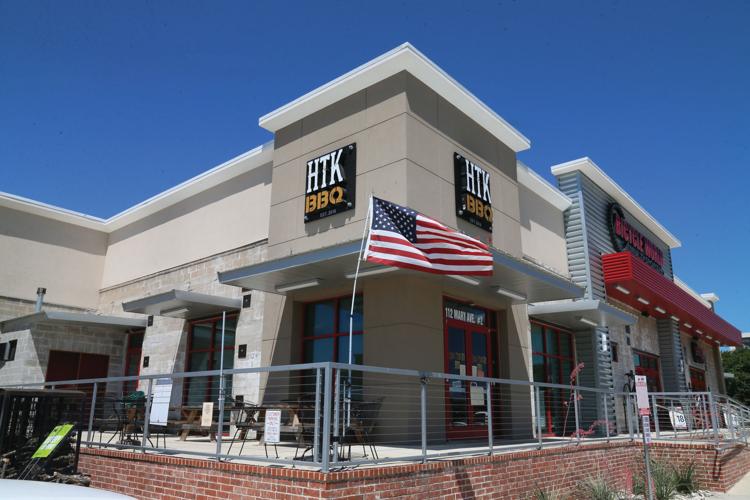 Honky Tonk Kid BBQ
Fri-Sun, 11 a.m. to 4 p.m.
(or when barbecue sells out)
Also on Facebook, Instagram
Be the first to know
Get local news delivered to your inbox!