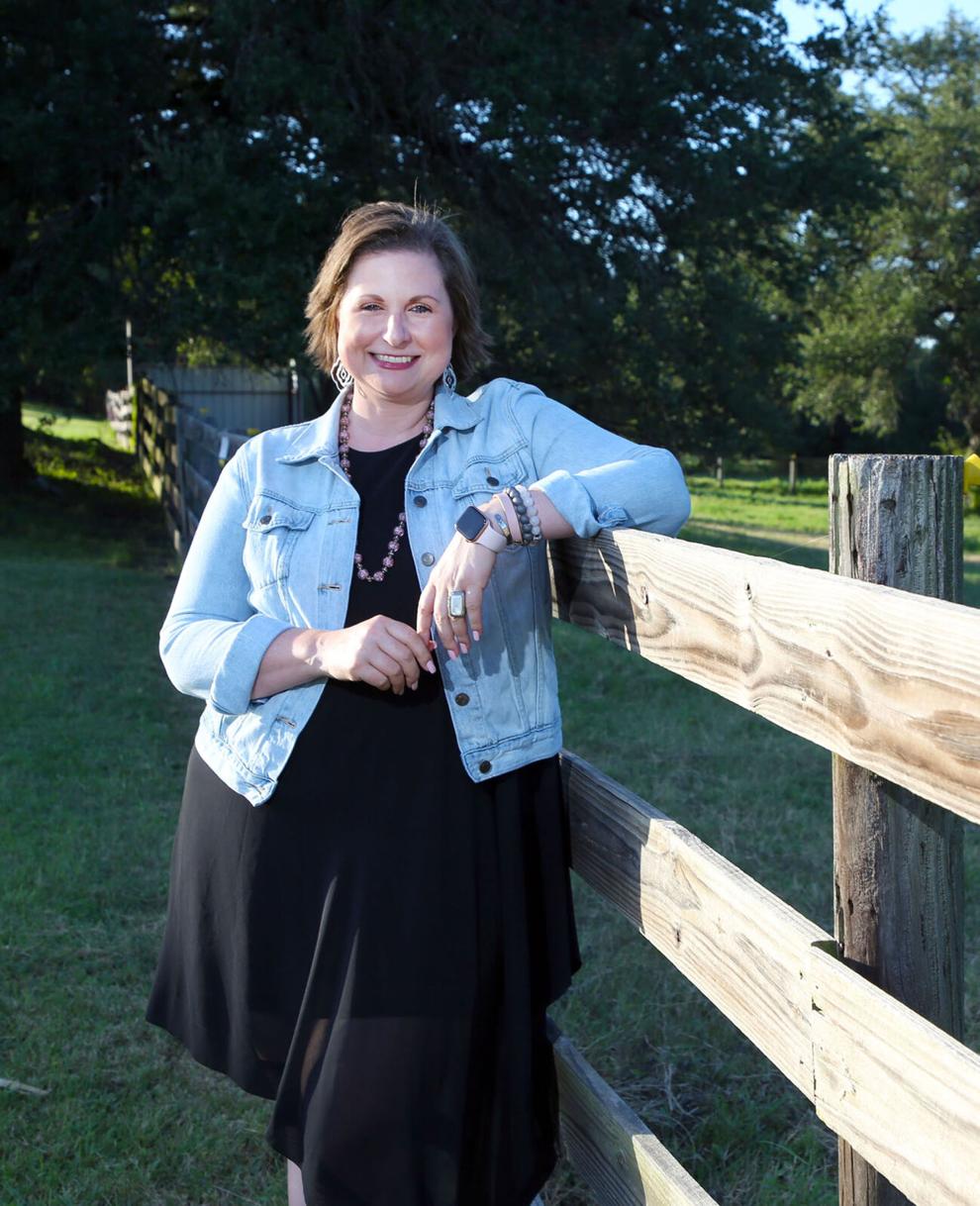 Alison Sorley was no stranger to the importance of the American Cancer Society when she found a lump in her breast on Aug. 28, 2019.
Sorley had been exfoliating for a spray tan when her life changed that day at age 38.
It changed to the point that she altered her Instagram account name to "myopencancerstory" so that other women — and in some cases men, too — would know her breast cancer journey.
"I am an open book about the physical and mental challenges," she says.
She serves as this year's honorary chair for the Cattle Baron's Ball of Central Texas, but has been involved with the event for several years.
"I got involved many years ago in memory of my granny, who lost her life to cancer," she said via email as she tells her story. "I started by co-chairing the VIP party, then was on silent auction committees, plus went on to co-chair the Couture for Cancer Style Show for five years. It was such an inspiring event. Men, women and children who were survivors and fighters. Honoring them… and now I am one of them … I got chills typing this because now I am a THRIVER."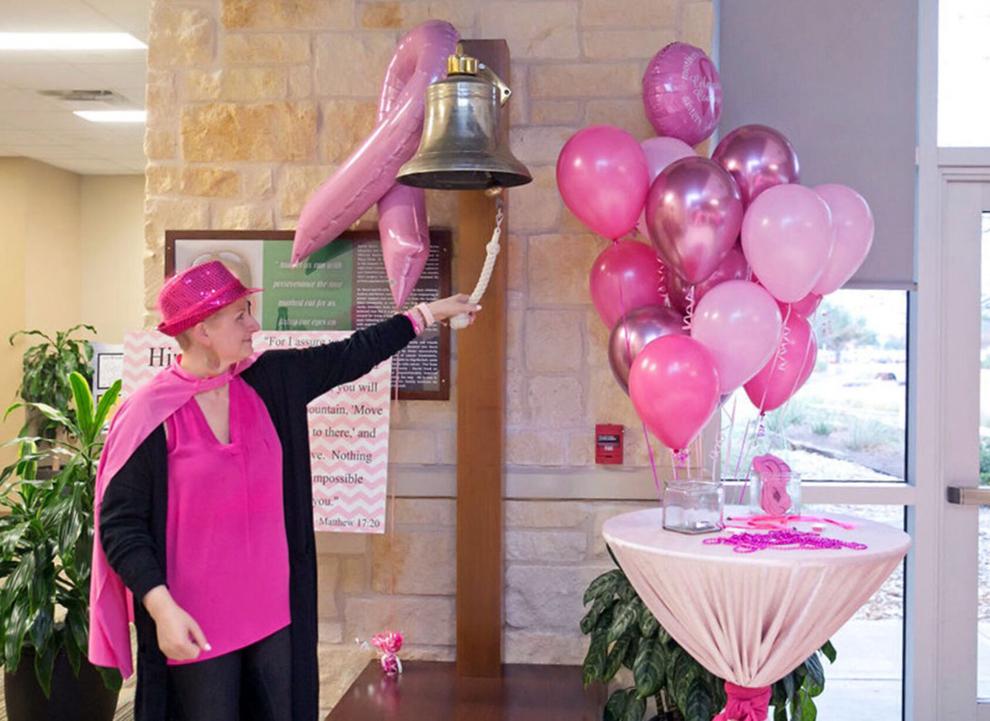 Sorley said taking the role of honorary chair was an easy decision.
"Anything I could do to spread the message of awareness, knowing and listening to your body," Sorley says.
Since that day when she found the lump, Sorley has been advocating and says she will "never forget that day."
As she was exfoliating, which she did every two weeks, she felt the lump in her left breast.
"It felt like those bouncy balls, like the ones you got out of a machine as a kid," she explained. "It was big. I immediately called my mom. It was a Saturday, and she didn't answer."
From there she called a best friend, and says at this point she was "freaking out, crying, scared."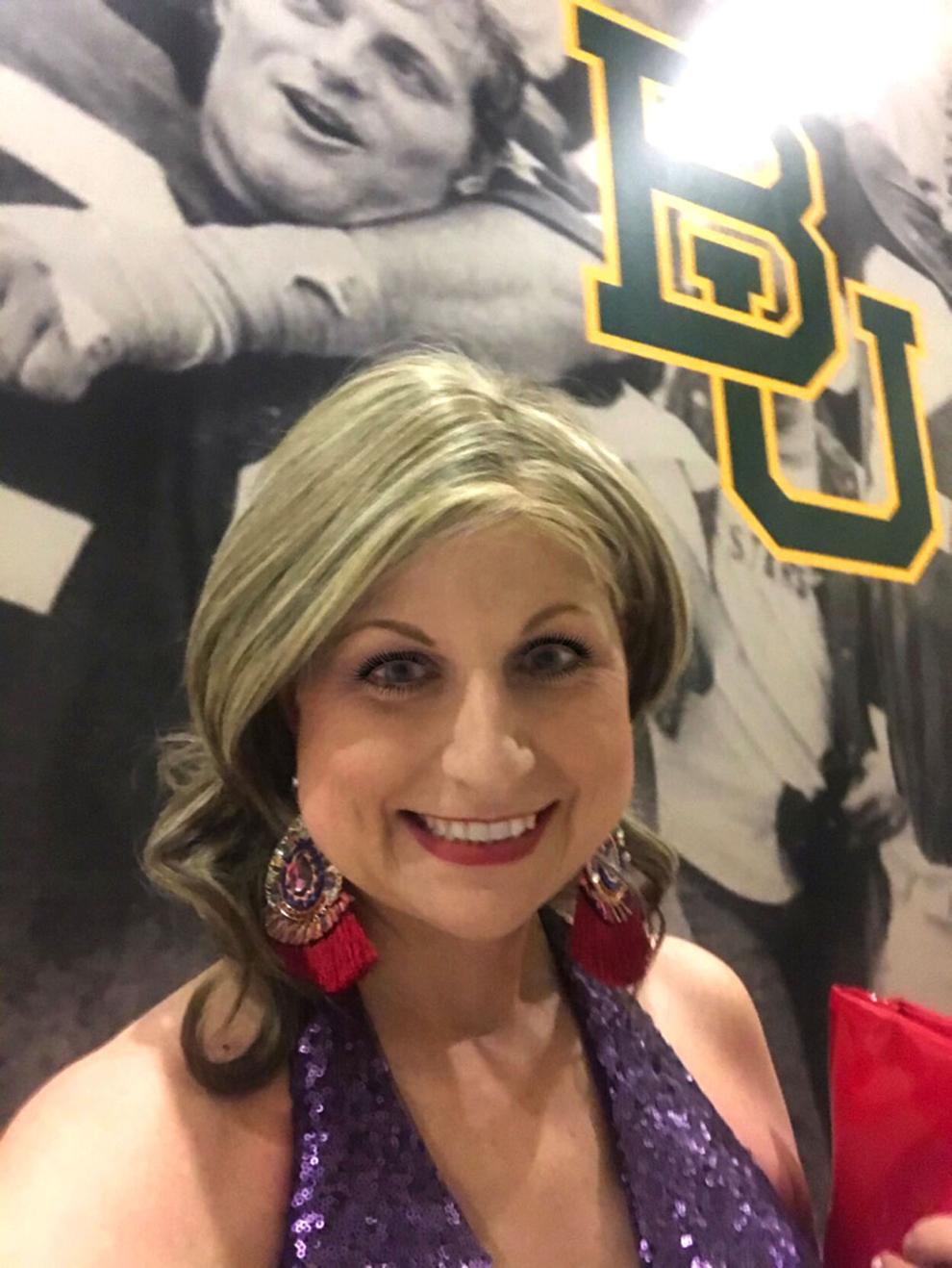 She didn't waste any time getting to her doctor's office on Monday accompanied by her mother.
She was originally told it was probably a cyst but was advised to schedule a mammogram and ultrasound. However, Sorley didn't have insurance and because she knew it was going to be expensive, decided to wait.
She also had other things on her mind: a job interview the next week that she was excited about involving raising money for victims of crime. The job also had benefits. Fortunately, she was hired as the development specialist for the Advocacy Center for Crime Victims and Children, which gave her needed insurance.
"A week later I was leaving for a birthday bucket-list trip to Jamaica with my youngest sister," she said. "A week to relax, we had an absolute blast, made memories I would cherish forever. And then four days after I got back, I went to Hillcrest Breast Center for my mammogram and ultrasound."
Frightened
It is at this point in the story (which she shared via email) she explains her family and friends are her rock and they have proved it time and again in the past few years.
"I'm lying on the table for the ultrasound, and I knew something was wrong, I could sense it," Sorley said. "The medical sonographer grabbed my hand, said, 'I'm not going to lie, it doesn't look good.'
"I screamed, bawled my eyes out, asked for my mom. She said no time. She bolted down the hall to get the doctor. He's like, I need to do a needlepoint biopsy now, not much time to numb. The lab was closing soon, and he had to get it done. I just laid there crying, she held my hand the entire time. It hurt, imagine three sharp needles to your breast."
Sorley said Monday came, no results. She was in her office Tuesday working when she got the call.
"I remember screaming, falling to the floor crying," Sorley recalls. "I said, 'nooooo' and I knew, then dropped the phone. My co-worker Della came to comfort me. She called my mom and aunts. They came fast, drove me home, family came over, friends came over. I was in shock.
"Michelle Wilson from the breast center called me to explain my results, stage 3b, invasive ductal carcinoma. They already had an appointment scheduled for me with Dr. Robin Skrine, she had performed a mastectomy and lumpectomy on my friend Leslie and cousin Joanna. I trusted her. My mom, my aunt (aka Nurse Gee) and Karmen went with me."
The doctor spent a few hours with Sorley explaining what would happen in the next week due to the 6-centimeter tumor in her left breast.
"It's all super-fast and efficient," Sorley explains. "Scans, tests, labs plus a chemo port were placed and lymph nodes removed, but then the results came, and it was not what we hoped for. It had spread and there was a new diagnosis, stage 4 metastatic breast cancer. The breast cancer had metastasized to my liver through my blood, extremely rare.
"My oncologist, Dr. Tara Barnett of McClinton Cancer Center, would tell me there isn't a specific protocol for this, but she was on a tumor board with other oncologists from all over the United States and we trusted her. She said we are going to try."
In fact, Sorley said she will never forget those words "we will try" and she knew she was in for the fight of her life.
"Scared didn't even begin to describe my feelings," Sorley says. "I would never have a child was what I was still getting over, my cancer was triple-positive, hormone-fed, it wasn't about the changes in my life, it was about survival, and I am a walking miracle."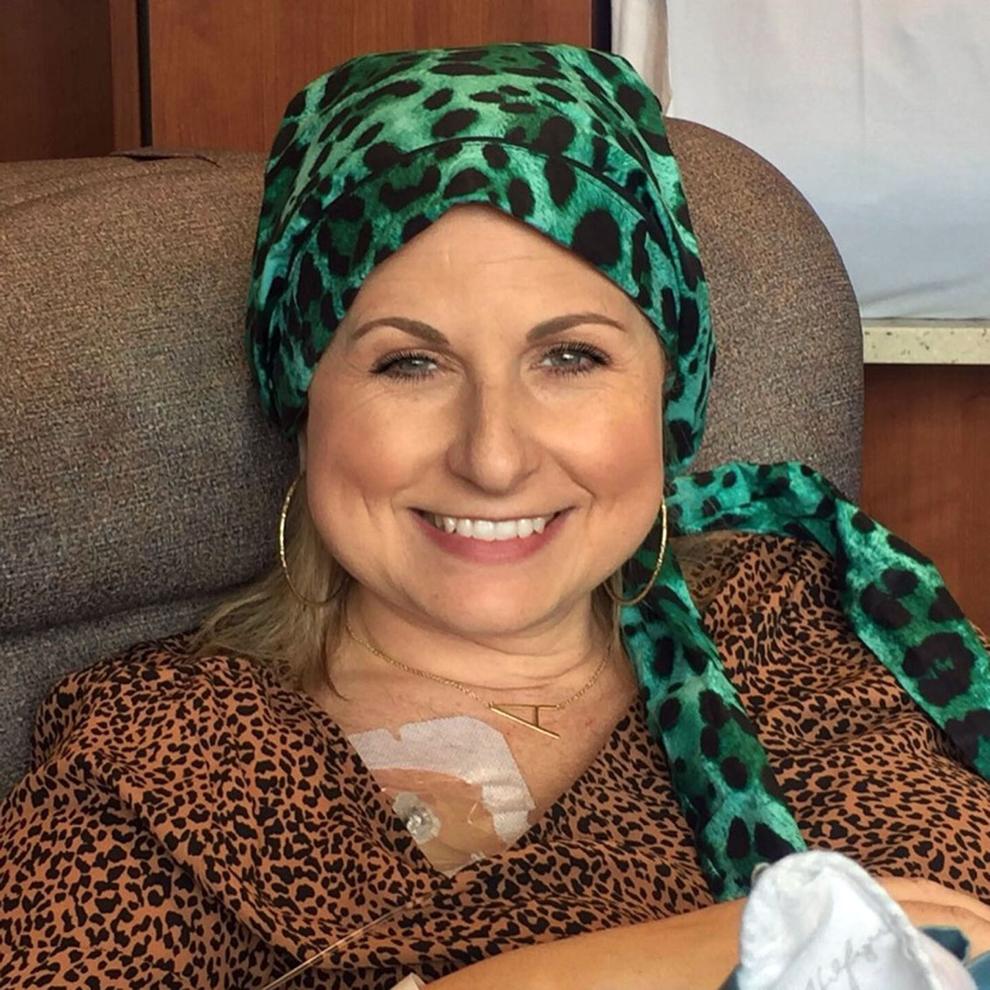 Sorley then went through six months of chemotherapy in which her hair fell out, she lost 40 pounds, was sick, slept all the time, and became too weak to walk or even hold her head up. She also had a hospital stay with pneumonia.
"I honestly didn't know if I would make it," she adds. "I still tear up typing this."
Treatments
Sorley is taking infusions every three weeks for the remainder of her life.
She goes on to explain that as her medical team would say, "keeping the lid on the cancer," that stable scans is the goal. It's only one drug, Herceptin, funded by the American Cancer Society with funds for research "raised by you," she adds.
Sorley also takes eight daily medications, a shot to the stomach every three months and monthly doctor appointments and tests. She also has an issue with her heart.
"When you're diagnosed with cancer, your body can react, develop other hurdles or battles as I call them," Sorley says. "One in four patients develop heart problems. Cardiotoxicity is heart damage caused by chemotherapy. I have this. Daily meds, regular monitoring and sometimes a delay in chemotherapy occur and recently I was experiencing lower back pain. X-rays revealed arthritis, due to chemo drugs. Another battle that I will tackle."
It is no wonder that Sorley believes in the Cattle Baron's Ball.
"The Cattle Baron's Ball is not only about raising funds for research but getting people to understand and know their bodies," she says.
Sorley believes cancer is the world's largest health problem and she says she is living proof that the money raised for research is why she is alive today and thriving.
"We all are heroes," she wrote. "We survive obstacles, battles every day. Yes, some are harder than others, but it's our creator, our God, who is there for us. We pray, we worship, we have faith.
"Tomorrow is never promised, but it's a wonderful day because medicine was created to keep melting those tumors. I have faith that I will continue to thrive with metastatic cancer because God has a plan for me and I am ready for it, because I am living."