The 31st annual National Philanthropy Day Awards Luncheon will honor a few standout citizens, organizations and businesses whose gifts underscore their commitment to seeing Central Texans thrive.
From age 70 to seventh grade, the individuals accepting these awards at the Baylor Club on Nov. 14 share a common hope that this recognition will serve to inspire others with the same spirit of philanthropy that drives their own efforts.
"We celebrate National Philanthropy Day to recognize the extraordinary impact donors and volunteers have made on our communities," said Ann Owen, president of the Association of Fundraising Professionals, Central Texas Chapter. "We are blessed to have individuals, businesses and organizations that see a need and take action to address it. Each year, we are in awe of the generosity of those who so selflessly give of their time, talents and treasures. This year is no exception. It is an honor for our chapter to recognize and celebrate these outstanding humanitarians who lead by example and truly make a difference in this great community."
Susan and Todd Behringer: Philanthropists of the Year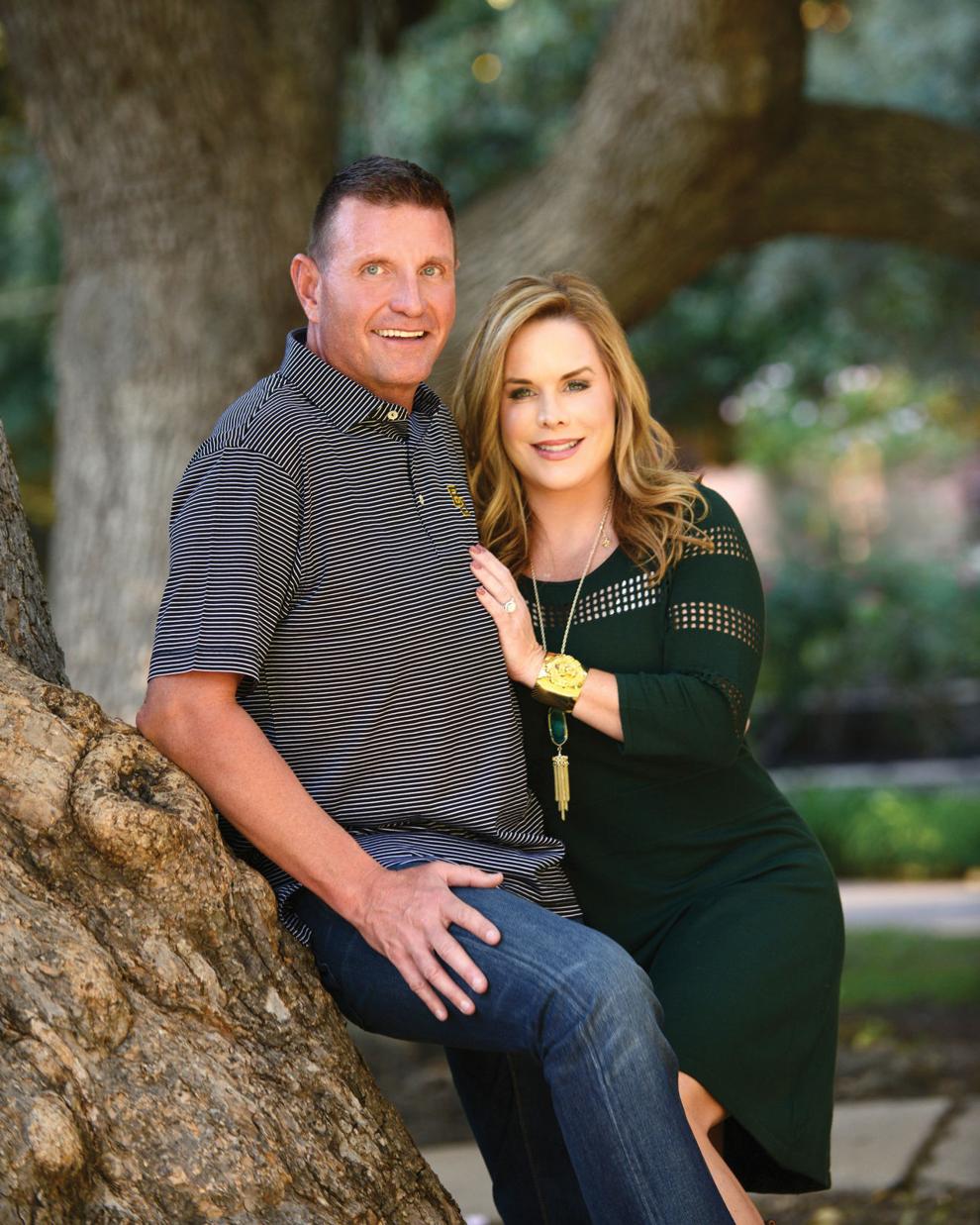 Longtime champions of the city of Waco and Central Texas, Susan and Todd Behringer have given generously to several entities and organizations, including the YMCA of Central Texas, Cameron Park hike and bike trails, Waco Montessori School, Waco Boys & Girls Club, Humane Society of Central Texas, Baylor University and Creative Waco Arts.
"Investing in people and business has been a passion for the both of us," Todd said. "That passion drives our involvement in the various needs of our local community."
Originally from Southern California, Susan has called Waco her home now for more than 20 years. An avid health and nutrition enthusiast, Susan opened Waco's first Pilates studio in 2003 and continued to teach and train through the birth of her third child in 2012. Beyond her passion for helping others reach their wellness goals, Susan has continued to pursue even greater fitness challenges through ultramarathons, multi-day cycling events and Ironman triathlons.
Todd is a Waco native with a degree in business finance from Baylor University. He serves as director of TurnerBehringer Development, as well as leading Waco's Bicycle World and Waco Running Company. He is a dedicated endurance athlete himself, having finished many triathlons, including the 2016 Ironman World Championships in Kona, Hawaii. One clear moral of Todd's personal story is that it's never too late.
"I did not start running until 2009 at the age of 43," Behringer said in an interview with the Ironman Foundation in June 2016. "I did not start swimming until 2010 at age 44. I had my first child in 2012 at age 46."
The Behringers have given and/or pledged a total of $410,000 to the YMCA of Central Texas — where Todd serves on the board of directors — for capital improvements and scholarship campaigns since 2014. Notably, the impact of their support is visible in a locker room and aquatics complex renovation benefiting both the Waco Family YMCA and the Doris Miller Family YMCA in East Waco, as well as the purchase of a new UV filtration system for the Waco Family YMCA lap pool. The Behringers have also given annually to financial assistance for youth and families who cannot afford to pay YMCA membership dues.
In December 2014, the Behringers purchased a 27-acre private tract of land next to Cameron Park, allowing recreational, public access to the land, which is replete with bicycle trails.
On the board of the Greater Waco Sports Commission, Todd works to identify and attract new sporting events to Waco while enhancing and retaining existing events that generate economic growth. In fact, it was the Behringers' startup financial support that helped launch the commission in 2015. Since then, the organization has recruited five new events to Waco, generating millions of dollars in economic impact through increased tourism and visitor spending in the city.
It is because of these and many other selfless gifts of their time, talent and financial support that the Behringers will be honored as the 2017 Philanthropists of the Year.
Jane Bounds, Pack of Hope: Outstanding Community Service Organization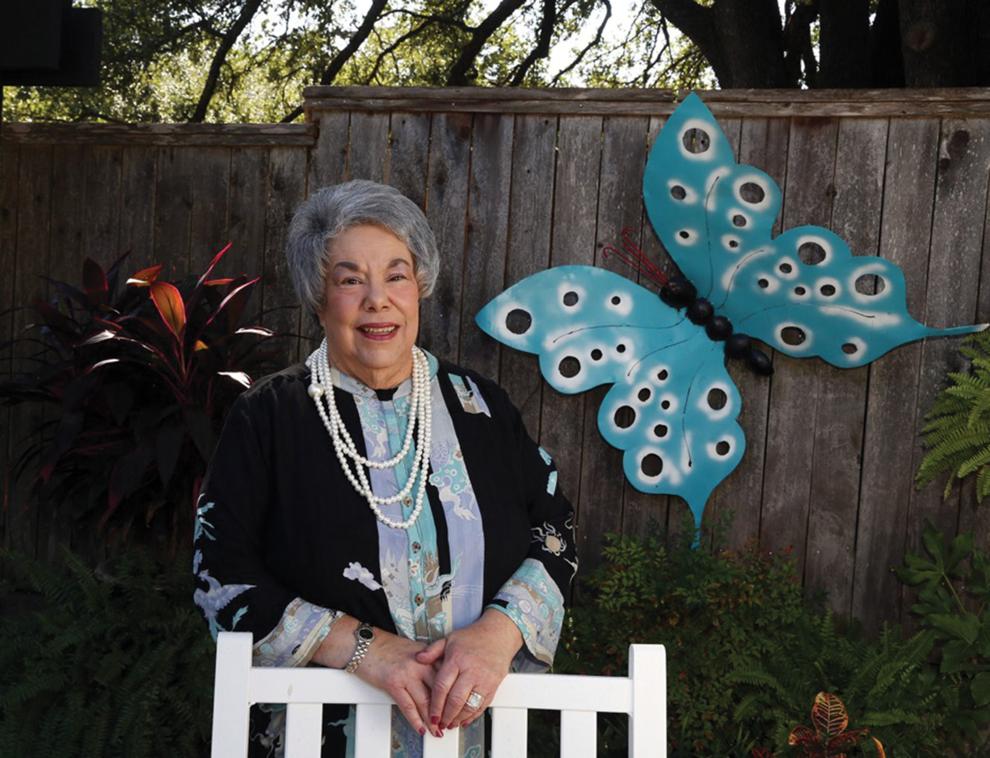 As school bells sound throughout McLennan County on Friday afternoons, school-aged children are elated for the weekend ahead; but for many students, a two-day break from school also means uncertainty about where their weekend meals will come from.
When Jane Bounds learned that McLennan County is home to more than 28,000 students who experience food insecurity, living at or below the national poverty level, she set to work.
"It was seven years ago when I met with Cliff Reece, director of child nutrition services for Waco ISD and regional supervisor of Sodexo Food Services, and it took a year to get our 501(c)(3) status, get our bylaws drawn up and approved, to put a board together and so forth," explained Bounds, who has served her local PTA and city PTA for more than 35 years.
"By September 2011 Pack of Hope — we call it 'the Pack' — filled its first backpacks with weekend meals for 212 children who receive free and reduced-priced lunches across seven school districts."
Due to community buy-in, Pack of Hope has seen rapid growth since 2011. The nonprofit now serves more than 1,000 students every week from 17 (out of 18 total) McLennan County school districts.
"The amazing thing is that the Pack is 100 percent volunteer-based, so all donations — of time, financial gifts or food — directly benefit the children of McLennan County who face food insecurity," Bounds said. "Last Wednesday, we had 61 volunteers arrive at the (Waco ISD) warehouse at 7:15 a.m., and they packed 1,000 backpacks in 40 minutes!"
The organization's website, packofhope.org, lists the food items most needed to fill weekend backpacks, including individually sized breakfast cereal, microwave-safe macaroni and cheese, granola bars, and fresh apples and oranges.
"Everything has to be individually sized," Bounds said. "We put anywhere from 16 to 19 items in each bag every week and each child gets water and juice as well as two pieces of fresh produce — an apple and an orange. And the rest of the food is rotated every two weeks so the children don't get tired of it."
Bounds, herself, has spent countless hours ensuring the success of Pack of Hope. It is estimated that as much as one-half of the total $900,000 raised since Pack of Hope's inception is attributable to her personal presentations to area civic organizations and clubs, her phone calls, letters and other efforts.
Still, she credits the commitment by her fellow McLennan County residents for the success of this nonprofit.
"I feel very honored that Pack of Hope is receiving this award, but if it wasn't for the community contributing their time, their efforts and their finances, we wouldn't be where we are," she said. "It's because of McLennan County residents who believe in what we're doing and are willing to help us."
Loren Schwartz: Outstanding Volunteer Fundraiser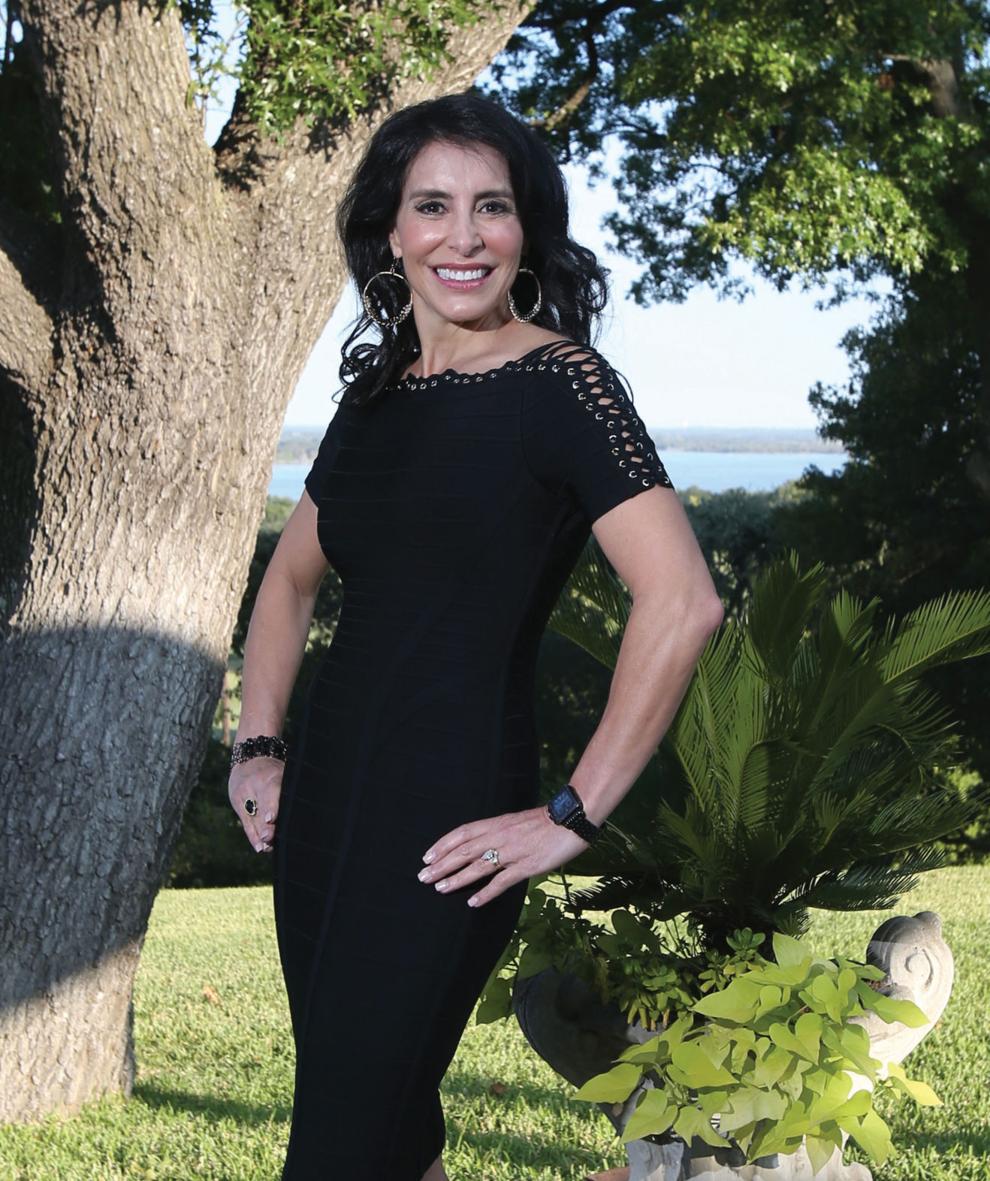 When Loren married her husband, longtime Wacoan Martin Schwartz, in 1991, she moved to Waco and wanted to serve the community in which she lived and worked. As a senior financial adviser at Merrill Lynch, she is in a unique position to raise money for the causes she holds dear and she has learned to let it go and move on when people say no.
"When you ask for money for a living, which is basically what I do as a financial adviser and planner, people don't come to you," Schwartz said. "You have to ask and you can't be too sensitive when people say no. I can still be a sensitive person, and obviously, I want the events and organizations I'm raising money for to be successful, but I have been doing this for a long time, so I don't take it personally."
Indeed, in her 25 years of volunteer fundraising, Schwartz has managed an overwhelming number of "yes" responses from leaders in the community who are able and willing to make financial contributions where needed. Her work has resulted in a tangible impact for worthy entities and organizations including Cameron Park and the Cameron Park Zoological Society, Vanguard College Preparatory School and, most notably, the Greater Waco Chamber of Commerce and the American Heart Association's Go Red for Women campaign.
Over the past 10 years, Schwartz has helped raise more than $13 million for the Greater Waco Chamber of Commerce through the Total Resource Campaign (TRC) launched in 2004. The TRC raises approximately one-third of the chamber's annual operating budget and is critical as the chamber works to achieve greater economic development and community building throughout Waco.
"The chamber focuses on all the things that make doing business in Waco better and more attractive," she said. "In the beginning, chamber leadership reached out to me and I've enjoyed it. I've been on and off the chamber board in different capacities for at least 20 years. Now I'm on the executive committee."
Schwartz's passion and personal investment in preventing heart disease and stroke motivated her work in raising more than $500,000 for the American Heart Association since 2012. Notably, she helped raise $50,000 at the Go Red luncheon in 2013, then doubled that figure the next year. In 2015, Schwartz co-chaired the Go Red luncheon, selling out the event through corporate sponsorships before individual tickets even went on sale, resulting in net proceeds of more than $120,000. And in 2016, she was integral in making Waco a "smoke-free" city by speaking at a city council meeting. The ordinance was eventually passed.
"One of the reasons I've been able to do the fundraising I've done for these organizations is because my employer has supported me in this effort," Schwartz said. "I would be remiss not to thank Jim Holley and Merrill Lynch for encouraging their employees to get involved in their communities and provide leadership to area nonprofits."
Kim Klimt: Outstanding Professional Fundraiser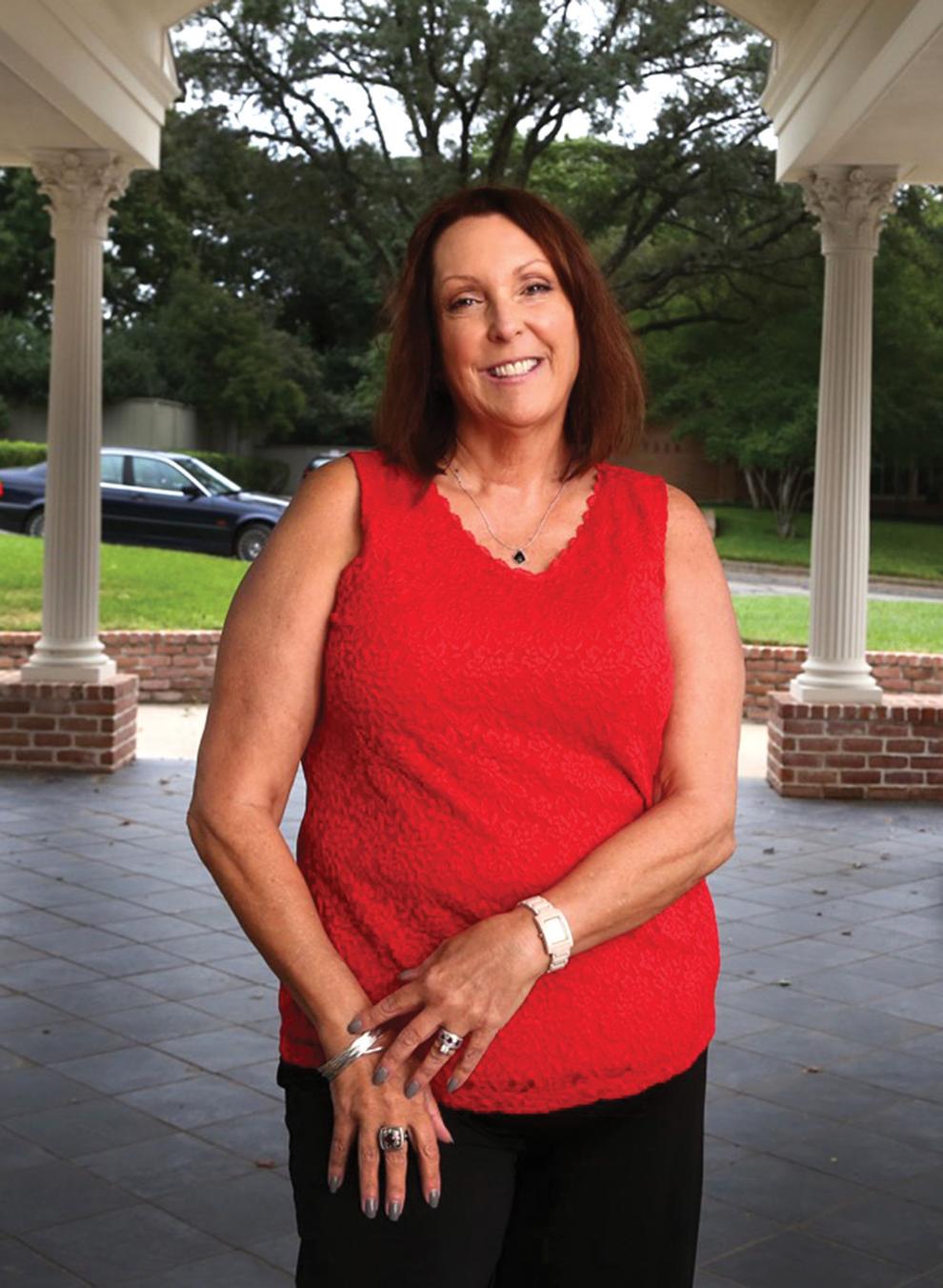 Over the years, Kim Klimt has honed her networking, fundraising and leadership skills through her volunteer work for the Junior League of Waco, the Waco Symphony Council, the Waco-McLennan County Public Library and other organizations.
"I began fundraising as a little girl, really, with the Girl Scouts," said Klimt, certified fundraising executive (CFRE) and winner of the Outstanding Professional Fundraiser Award. "I was also raised going to church and I did fundraising with my mom for the church."
Since 2015, Klimt has served as the Bell County corporate market director of the American Heart Association. In two years, she has built several new donor relationships and significantly increasing funding.
In coordinating the Bell County Heart Walk, she extends her own fundraising acumen by helping to train volunteers and event participants in more effectively garnering financial support from friends and family based on distance walked and other markers. She has also assisted in coordinating the McLennan County Heart Ball, working with honorary chair Drayton McLane on the 2017 event to make it a record-breaking success.
Klimt sees her work as a professional fundraiser not as asking for money, but rather as a means of listening, learning what others care about and connecting them with the groups or organizations that can most use their help.
"I just really like doing it. I like to help people," she said.
Klimt is also a longtime supporter and previous chair of the American Cancer Society's annual Cattle Baron's Ball to which she has contributed countless hours and has been involved in nearly every level of fundraising work from ticket sales to securing corporate sponsorships.
"This award is just a highlight of my career. It's so special to be nominated among your peers and the people you look up to," Klimt said. "Some of the people in our area who work in this profession have received this award and that means a lot to me. It really is an honor."
TXU Energy: Outstanding Philanthropic Business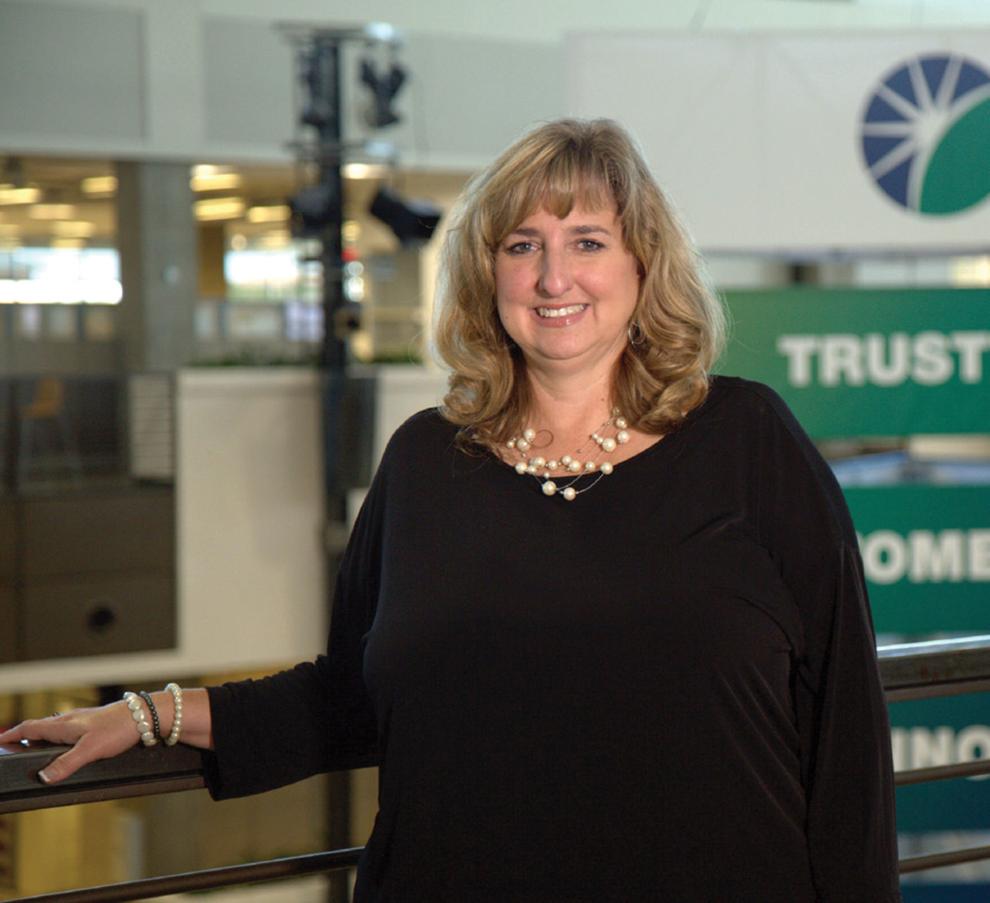 TXU Energy maintains a legacy of strengthening and empowering the communities in which it does business, addressing needs through investments that provide meaningful, direct and sustainable social benefit.
"TXU Energy, and our predecessor companies can trace our legacy back more than 100 years," said Kim Campbell, TXU Energy senior manager of customer advocacy. "I truly value working for a company where I get to make a difference in the world every day. TXU Energy is committed to investing in our local communities through numerous programs and relationships that help our customers."
For more than 30 years, TXU Energy Aid, one of the largest electric bill-payment assistance programs in the nation, has helped Texas families going through hard times keep their homes powered and safe. Through TXU Energy Aid, TXU helps approximately 20,000 customers each year through the support of TXU employees, customers and other donors. Over the years, TXU Energy Aid has provided more than $100 million in bill-payment assistance for approximately 520,000 Texans.
From September through December 2016, TXU partnered with Helping Hands Ministry of Belton to pay more than $11,000 in energy costs for 57 clients of Helping Hands Ministry; and since 2017 began, TXU has already served 83 clients of Helping Hands Ministry by covering more than $16,000 in energy bills.
TXU has also become a major donor to Caritas. As of April 2017, 460 Waco-area households have received assistance through the Energy Aid funding provided to Caritas of Waco. TXU has also supported Caritas through sponsorships for the Feast of Caring event and has provided box fans and blankets for clients of Caritas.
In addition to Caritas and Helping Hands, TXU provides funding locally to the Salvation Army and the Economic Opportunities Advancement Corporation in Waco.
"It is an absolute honor to win this award and be recognized in the Central Texas area," Campbell said. "Through our TXU Energy Aid program and social agency relationships, we're able to help customers who need a hand. It is humbling to be considered for this award and an honor to receive this recognition."
Delani Anderson, Yissel Rodriguez, Galilea Villegas Chavez: Outstanding Youth in Philanthropy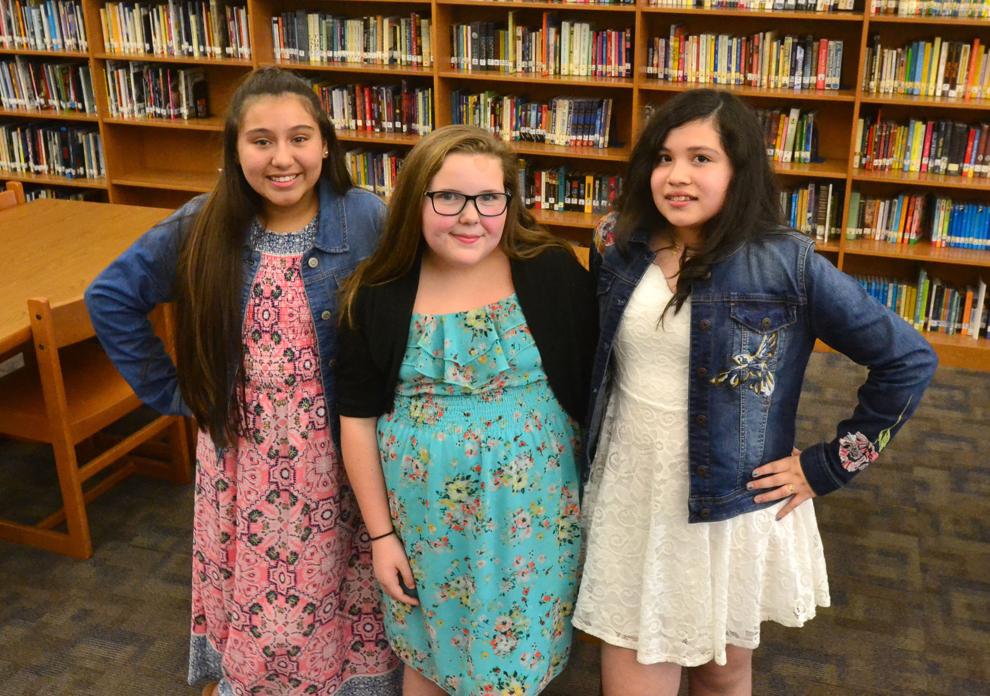 Just last year, on the morning after Christmas, La Vega ISD middle schooler Jada Middleton died due to complications from a brain tumor. After hearing the sad news, three students from Libby Kahn's sixth-grade home room class at La Vega Intermediate School devised a way to honor Jada's memory.
Then sixth-graders Yissel Rodriguez, Galilea Villegas Chavez and Delani Anderson dressed up containers to collect the money and make a memorial gift to the La Vega Pirates Education Foundation, which awards grants to the campuses.
The girls were all office helpers and had gotten to know Jada's mother, Janette Middleton, an instructional aide at the school.
"We knew her and she was really nice," Gililea said.
"We would give her hugs and I would ask about Jada (before she died), Delani said. "It was a blessing to help out."
"This was such a heartfelt honor to me," said Janette Middleton. "The girls going around collecting change from the students gave me a joy deep in my heart and also helped me cope with a difficult time in my life."
The population at the intermediate school is 87 percent economically disadvantaged, making the thought of raising money among the student body a real challenge.
But, by the three girls' campaigning and encouragement and the kindness of the student population at La Vega Intermediate School, the girls helped raise $1,087 for the year, making the donation to the foundation in Jada's name.
Yissel said she was able to bring a lot of coins to donate thanks to her mom.
"We were just helping," she said.
It was the largest student-raised gift to the foundation in three years. Janette Middleton said she is so appreciative of their efforts.
"These three young ladies are very special to me and I will always remember this great deed they did in honor of my beautiful daughter, Jada Nicole Middleton," Janette said.
---
Philanthropy Day Awards Luncheon
What: A luncheon that honors the 2017 Philanthropy Day Award recipients. The event is sponsored by the Association of Fundraising Professionals, Central Texas Chapter.
When, where: 11:30 a.m. Nov. 14 at the Baylor Club at McLane Stadium.