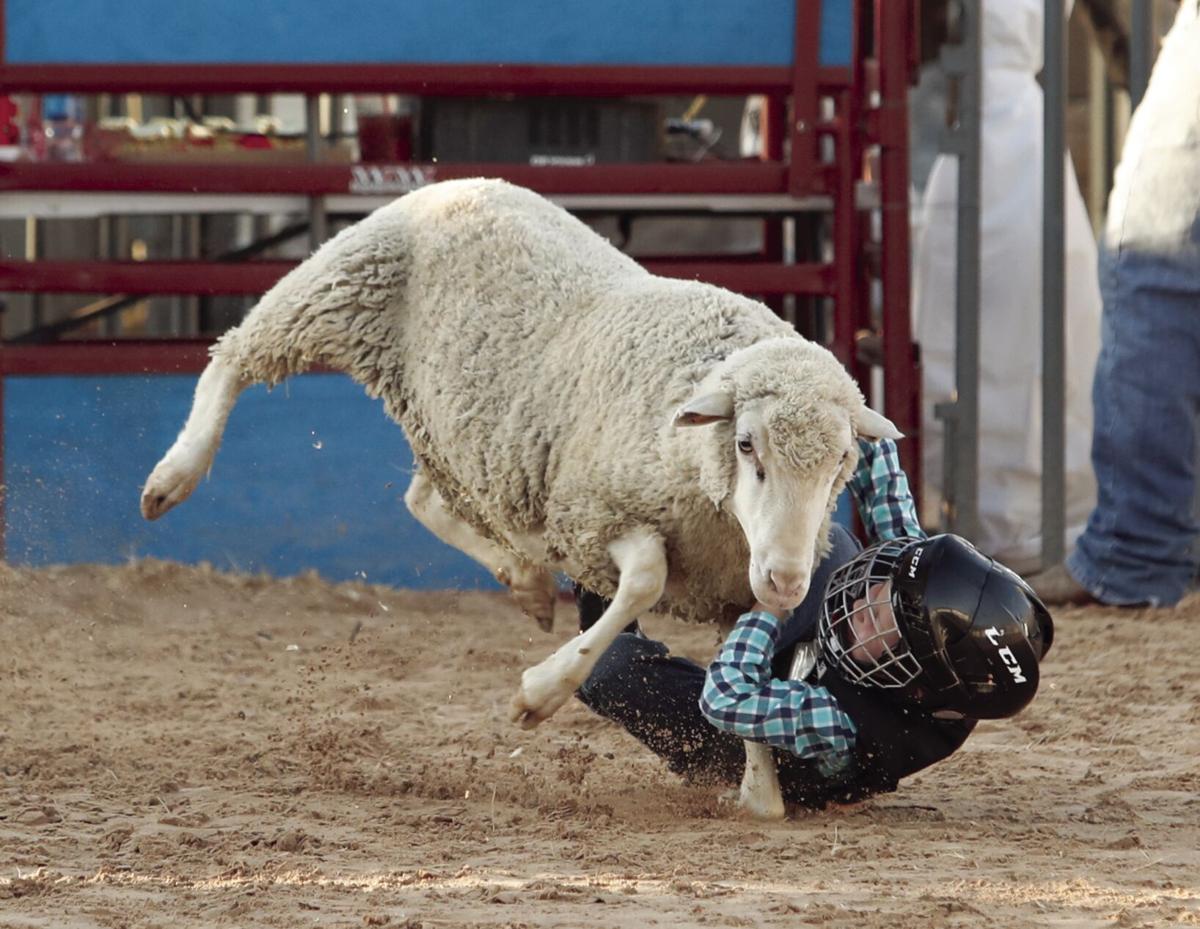 In a year marked by the unexpected, many Central Texans are looking forward to enjoying some normalcy this fall via a long-standing Waco tradition — the Heart O' Texas Fair & Rodeo.
The event will, of course, look quite different this year as steps are being taken to ensure the safety and health of fairgoers, vendors, competitors, volunteers and staff.
Organizers have been monitoring the COVID-19 situation in Waco and McLennan County for months and agreed to make a final decision 60 days prior to opening day to allow ample time for communication and coordination with affected vendors and performers.
It was ultimately decided that the Heart O' Texas Livestock Show and One HOT Rodeo will remain with modifications, but the midway will be empty of the usual fair rides, concerts and performers this year.
"We waited as long as we could, hoping the numbers would take a turn and we'd be able to continue with planning for a full fair and rodeo, but when considering how to keep everyone as safe and healthy as possible we recognized the need to adjust what we offer our community this year," HOT Fair & Rodeo President and CEO Wes Allison said in a July 31 press release.
Despite the necessary modifications and restrictions, event staff have worked hard to make this year's event a great one and are excited to welcome the community.
"We hope that everyone who wants to is able to participate in some way," said Charva Ingram, vice president of marketing and sponsorship development. "We're still providing some of the favorite elements for people to come out and enjoy, and we're just so happy to be able to do something for our community despite the unusual times we're living in."
Livestock Show
The Heart O' Texas Livestock Show has always been a huge source of scholarship dollars for local youth, and this year is no different.
"We decided early on that the livestock show must go on," Ingram said. "We've even partnered with the State Fair of Texas for some new showings."
The State Fair competitions usually conflict with the HOT Fair dates, so local youth are unable to compete in both. This year, however, the two entities have joined together to create a one-of-a-kind show in Waco called "The United."
The livestock show will run for an extended period of time this year — Sept. 30 through Oct. 18 — to provide additional space for social distancing and time for cleaning between showings. Spectators are limited to youth exhibitors and their guests, but live streaming will be available on the event webpage for anyone who wants to watch.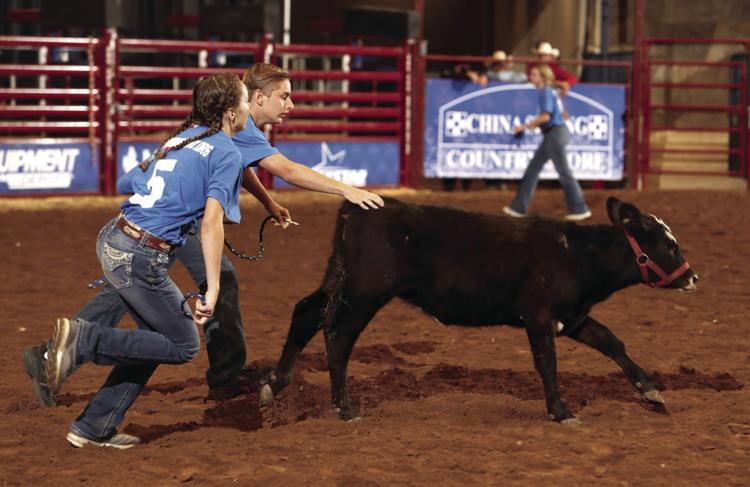 Food Options
No fair would be complete without corndogs, lemonade and an abundance of fried foods on a stick, so officials are offering the Fair Food Drive-In. Local food trucks will join favorite fair food vendors in the Lake Air Drive parking lot Oct. 1-18 from 11 a.m. to 8 p.m. Parking and admission to the concession area is free.
The Fair Food Drive-In was held earlier this year at the end of May as a stand-alone event.
The only event you will need a ticket for this year is the One HOT Rodeo, which will be held on Oct. 10, 11 and 15-17, starting at 7 p.m. each night, and includes all the favorite events from bull and bronc riding to barrel racing and roping. Crowd favorites mutton bustin' and the calf scramble will also take place each night of the rodeo.
Tickets are on sale in advance or at the door. Seating is limited to 50 percent capacity — or roughly 2,500 people — to ensure proper social distancing, and masks must be worn when not in your seat. Concessions will still be available for purchase inside the coliseum, and plenty of handwashing and hand sanitizer stations will be posted throughout the venue.
HOT Sweethearts
Another long-standing staple at the Fair & Rodeo is the presence of the Heart O' Texas Sweethearts — a group of area sophomores, juniors and seniors chosen each year to help promote and support the event and serve as ambassadors for the program.
This year's Miss Heart O' Texas Fair & Rodeo is Rylee Ritchie, a senior at Lorena High School serving her third year as a HOT Sweetheart. A Central Texas native, Rylee always dreamed of this honor.
"Growing up at the fair I've always seen the Sweethearts walking around, painting faces, and giving out trophies at the rodeo, and they always seemed to make everyone smile," she said. "So, when the opportunity rolled around, I decided to sign up so I could make that same positive difference they made for me when I was a little girl."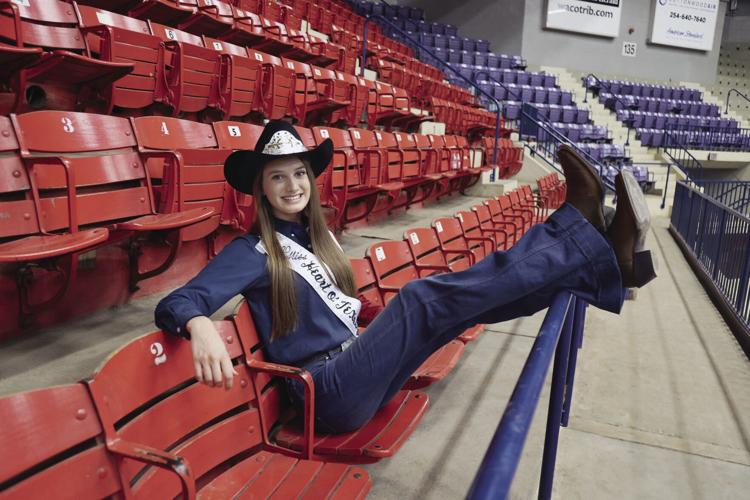 Not only has Rylee been able to inspire others during her years as a Sweetheart, she has also gained lifelong friendships, she said. Rylee only knew two or three of the other Sweethearts going into her first year, but by the end of that year she had 20 to 30 new close friends — many of whom have been her lifeline during this quarantine season, she added.
Although Rylee has been unable to make the usual appearances in local parades and school functions, she and her fellow Sweethearts are still using their platform to bring joy to their communities by volunteering at local horse shows, making 'thank you' posters for frontline workers, sending cards to nursing home residents, and even reading a storybook on video that was posted on Facebook for children to view.
She is looking forward to the start of this year's event to bring back even a little normalcy to her life.
"The committee has worked really hard and spent a lot of time and effort to still have the rodeo this year while still providing a safe environment, which is really amazing, so the Sweethearts will still have the opportunity to be involved in that," Rylee said. "As a kid, my favorite part of the fair was always the bull riding — my brother and I would sit at the tip of our seats being so nervous that the cowboys were going to fall off! I'll be working the rodeo most of this year, but hopefully I can still get a glimpse of that event."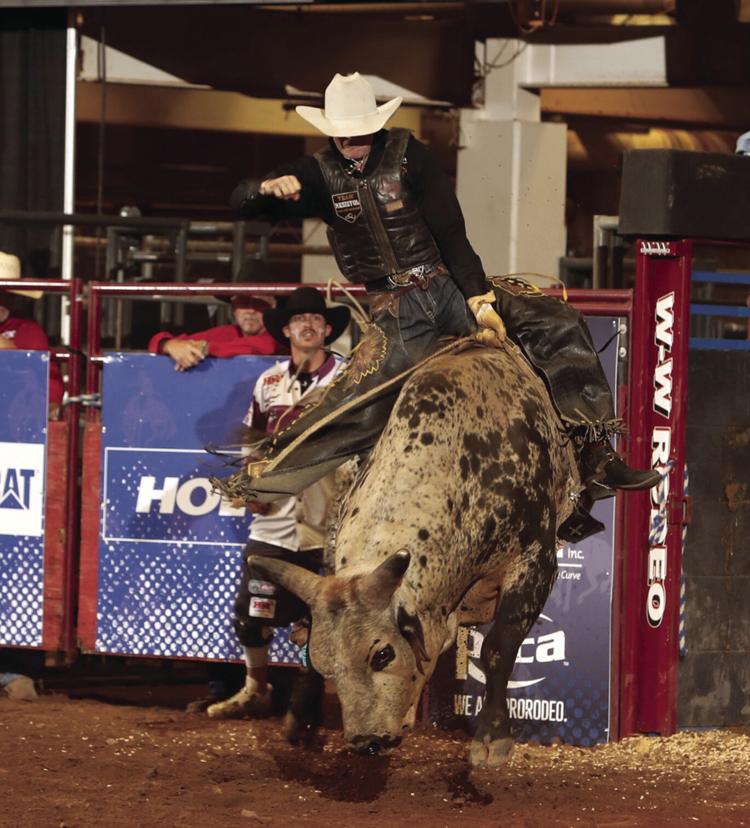 One HOT Bullfight
If you love watching bulls, make sure to join Rylee and the other Sweethearts as they close out this year's rodeo at the One HOT Bullfight on Oct. 18. Nine of the best American freestyle bullfighters will enter the ring with some of the toughest and most agile bulls for 60-second showdowns sure to keep you at the edge of your seat — just like Rylee used to be.
For anyone not able to attend the fair this year, there are several family-friendly activities posted on the event webpage, including word searches, activity books and recipes for classic fair food favorites such as funnel cakes and deep-fried Oreos.
For those who are able to attend, Ingram and the event committee are confident there will still be plenty of smiles, excitement and family fun to be found. And, hey, the absence of the Gravitron ride just means you can enjoy an extra funnel cake this year with no repercussions. There's nothing sad about that. 
---
HOT Fair & Rodeo
When, where: Oct. 10, 11, 15-17 at 7 p.m. each evening in the Extraco Events Center, 4601 Bosque Blvd. The Heart of Texas Livestock Show will be held Sept. 30-Oct. 18. The HOT Bullfight is at 7 p.m. Oct. 18.
Fair Food Drive-In: Fair food vendors and local food trucks will sell food in the Lake Air Drive parking lot from 11 a.m. to 8 p.m. Oct. 1-18.
More information: Call 254-776-1660 or go online at hotfair.com.
Be the first to know
Get local news delivered to your inbox!