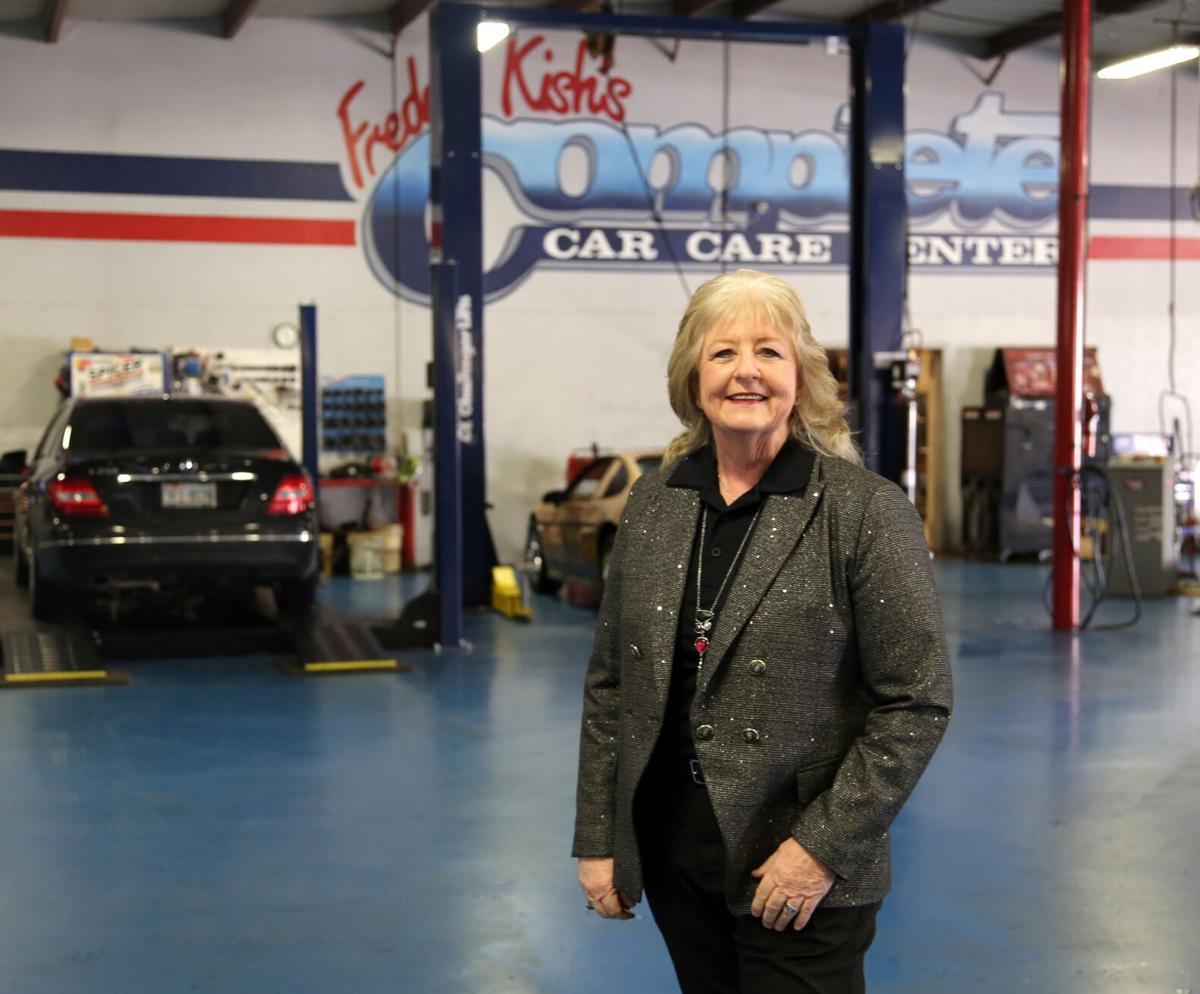 "Have you been Kish-ed?" and "Has anybody seen Freddie?" are familiar words to many TV viewers in McLennan County. They come from the lips of Jeanna Kish, perhaps one of the most recognizable female faces in the local car care business, due to her part in the commercials for Freddie Kish's Complete Car Care Center.
Jeanna, the chief executive officer and co-owner of the business, admits that most people know her because of her appearances in those commercials. But she isn't just the face of the Kish operation. In her words, she's "the chief. I oversee the entire operation of the business. I basically do everything except work on a car."
Those duties include finance, business dealings, customer relations, marketing — "a little bit of everything," she said. When she goes in to work each morning, the foremost question on her mind is "Which hat do I wear today?"
A marketing degree from Baylor spurred Jeanna's creativity in advertising the establishment. But a self-described "hard-headedness" is perhaps the very thing that got Freddie Kish's started in the first place.
Jeanna graduated from Baylor in 1992 and was single, financially unstable, had two kids and automobile problems to boot. She went to a repair shop where she had "a horrifying experience." The single mom was overcharged, and her car still was not fixed.
"I was broke, still had a Baylor sticker on my car, had two kids, and I was a woman," Jeanna said. "I had lots of strikes against me going to an automobile repair shop. She had heard what car repair places did to unsuspecting and perhaps naïve Baylor students. And, as a woman, she endured being talked down to and not taken seriously.
Encounter
Then, she said, through the recommendation of friends, "I found a man named Freddie." He was working at another business, and even though he had not made the original repair on her car, he fixed what was incorrectly done at the first shop. So she started taking her car to that shop regularly.
She saw a talent in the way Freddie had taken care of her and said, "I wanted him to do that for someone else. I started asking Freddie 'Why are you working for this company? Why don't you have your own business?'"
Though Jeanna didn't really know him, she said, "I kept bugging him."
Freddie had owned a repair shop with his family in the past. With that knowledge and a faith in Freddie, she started on a quest.
"For three years I looked for businesses and buildings to remodel or whatever," she said, but she was turned down at least 20 times. The problems were location or zoning "or one thing or another."
However, the persistent woman with a streak of entrepreneurship would not settle for a negative answer.
"I kept going because I'm hard-headed, and I don't like to get told 'no,'" she said.
A longtime friend of hers, who was in real estate, stepped in to help the couple set up shop. He constructed a building at 7712 Central Park Drive in Waco, which they had designed, and then he rented it to them.
"Neither Freddie nor I had any money at all to our names," Jeanna said. The now-successful business was able to open by "having one very generous man open his heart, see a potential, and take a chance on us."
That was December 1998. Three years after they moved into their first building, they tripled their space by buying the current structure at 5300 Franklin Ave. What started as a modest shop with three employees — Freddie, Jeanna and one technician — has now become a multimillion-dollar business with 16 employees and a 10,000-foot shop floor.
Challenges
Along the way, the business has experienced some major challenges. In the first nine months, Freddie had a serious health scare. Jeanna had to "take over the reins and make things start happening," she said. "I guess you can say I've always been very heavily involved."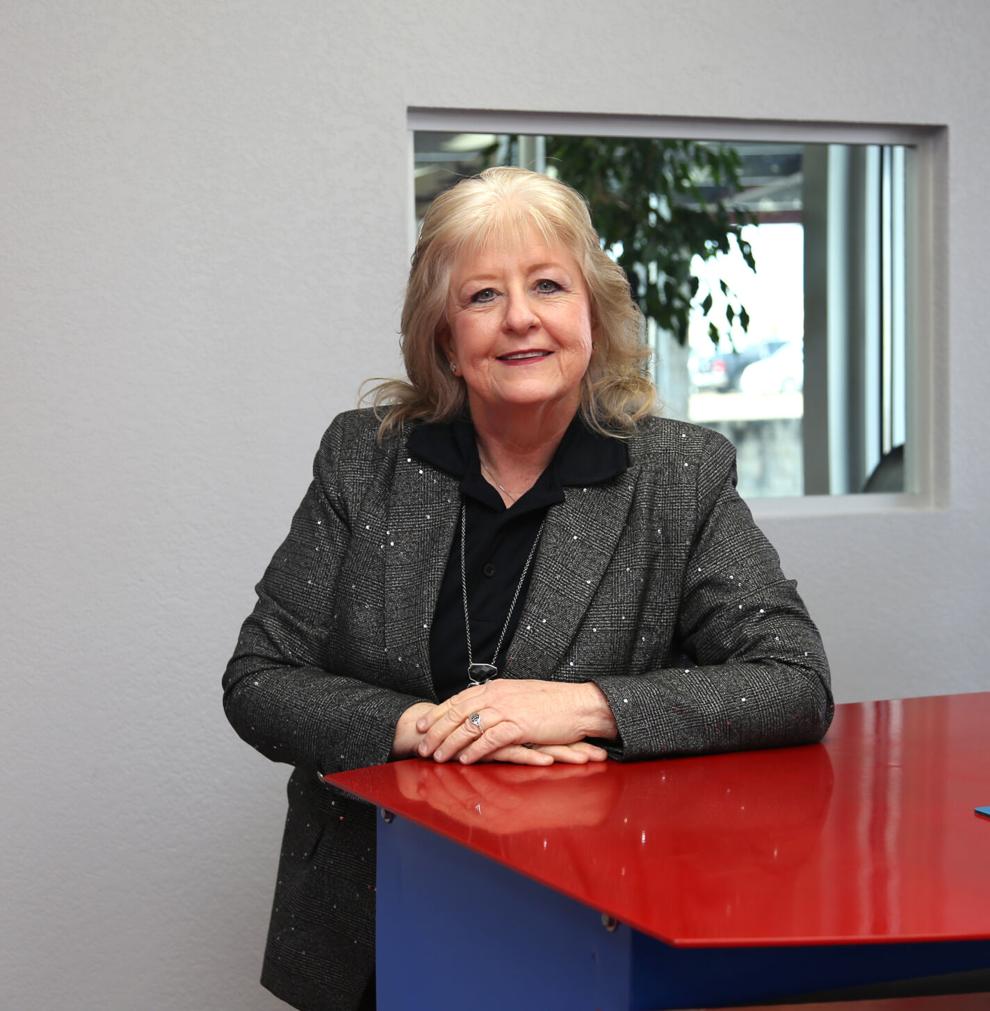 Another challenge dropped onto the business in May 2006 when a tornado struck the building on a Friday night. The front part of the structure was nothing but rubble, and parts of the building sailed as far away as the Walmart on Franklin.
Three restoration crews worked all day Saturday and Sunday, and the business opened the following Monday morning using paper invoices and outside tents with folding chairs in the parking lot. They also brought in portable toilets and temporary construction-type offices to work from.
It took six months to be back inside the newly remodeled building. "But we got to change our look thanks to God's remodeling plan," Jeanna said.
They were happy to be able to reopen so quickly. "If we had shut down, the employees would have gone without pay," Jeanna said.
A third major hurdle was a divorce. The couple married in February 1999, soon after the business started. They were married for 14 years before their divorce; however, they decided to remain business partners. For the past three years, because of Freddie's health issues, Jeanna has been the sole operating officer.
She also gives much credit to all 16 employees, some of whom have been with the business for 21 years. "It's not me doing this," she said. "It's our great staff. We're all a team. We all have our part."
Customers First
Even throughout the problems, Jeanna said the main focus has always been the customers. The bright blue shop floor is extremely clean (something unheard of in most auto repair businesses).
"You could eat off the floor it's so clean," she said.
The idea is to provide an atmosphere that pleases customers. "We wanted a shop that women, elderly and even men felt comfortable going to, one that is clean, professional and has ladies' magazines in the waiting area," Jeanna said.
She's proud of the fact that the shop is paper-free with all technicians working with iPads. Additionally, the technicians (no longer called mechanics) train on a regular basis and have to renew their certifications to keep up with the constant changes in cars today.
"Education and training are a big, vital part of our business here," Jeanna said. "If you stay stagnant, you're going to get left in the dust."
The business offers a free digital inspection and will send customers videos as proof of what repairs as needed immediately, what to expect in the future and how to set up a budget for those repairs.
"Nobody likes a surprise when something breaks, and we would rather have a plan for better maintenance than have a car brought in by a wrecker," Jeanna said.
Videos to educate owners on how to maintain their cars are also available on the company's website.
The business has won many awards through the years for its expertise in repairs and its customer service. It also has contributed to the community through sponsorships of athletic teams and support of the county junior livestock show and Barkin' Ball.
Jeanna plays golf and likes to travel. She's also a retired wedding photographer and still enjoys photography. She's involved in local chambers of commerce and in associations with other business women from throughout the United States.
As a woman in what's thought of as a male-dominated business, Jeanna said she and other women executive shop owners are turning that trend around.
"A female can be in a man's world and do just as good a job or better," she said. "We're putting that female touch on the man's world. It's not the gruff, old shop like it used to be." 
---
Freddie Kish's Complete Car Care Center
Mon-Fri, 7:30 a.m. to 5:30 p.m.