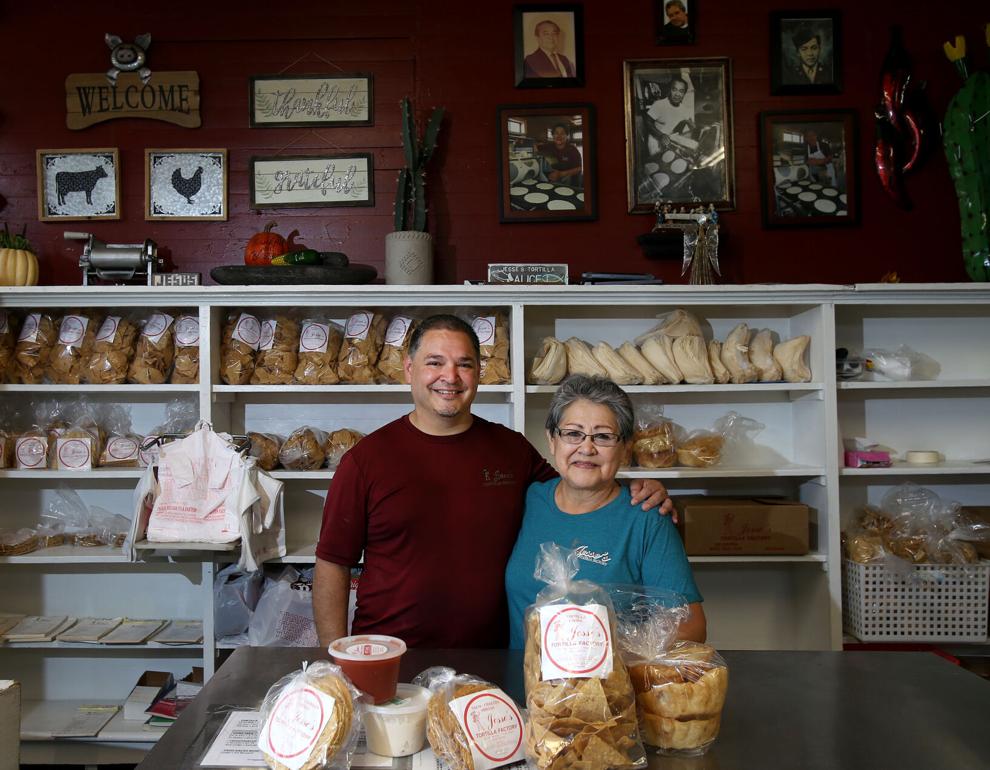 Jesse's Tortilla Factory offers a wonderfully corn-infused aroma that extends beyond its modest structure on the corner of 13th Street and Webster near downtown Waco.
You'll know you're in the right spot when you exit your vehicle and get a whiff of Mexican food magic started by the late Jesse Contreras. The white stucco building sports a cactus theme décor and the front door reminds patrons that even the Almighty would approve tasty foods from Jesse's as evidenced from the Bible verse, "Taste and see that the Lord is good."
Alice Rodriquez, one of Contreras' daughters, has worked at the tortilla factory for over three decades and takes pride in serving generations of customers. Now owner, after her mother died last year, Rodriquez oversees the business her dad established 61 years ago.
A soft-spoken, petite woman who has a keen eye for making sure exceptional quality is the norm for Jesse's, she smiles as she remembers the family food legacy started decades earlier before her father ever made his first chip.
"Dad was discharged from the Army in 1950," Rodriquez said. "He started delivering tortillas for his future mother-in-law, Herma Linda Nino." Rodriquez fingered an old, slightly creased black-and-white photo of her grandmother smiling and sitting behind the wheel of a dark, slick sedan.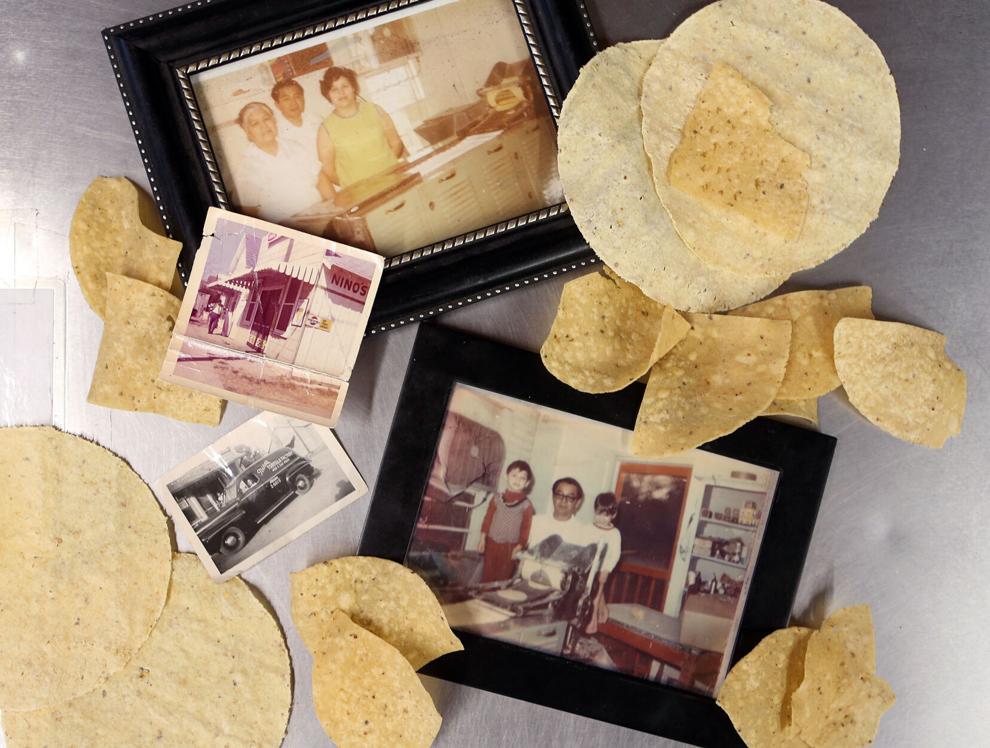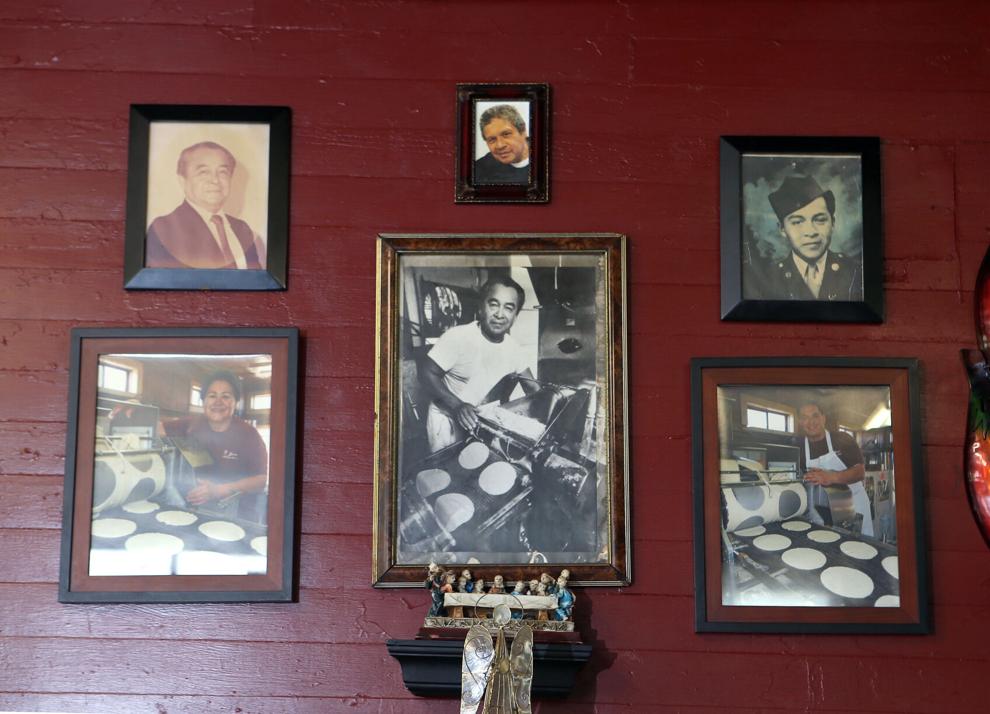 Hispanic, female business owners were a rarity in the 1950s, but the picture of Nino perched confidently in the sedan unknowingly paved the way for granddaughter Alice to eventually own and manage Jesse's.
On the top shelf behind the counter, Rodriquez speaks warmly of family photos and mementos representing years in the business. An 8-by-10 black-and white picture of a handsome Contreras sporting his Army uniform sits center on the shelf. Beside it is another picture of him standing next to his early tortilla machine. Rodriquez points to a small replica of a tortilla-making machine once used by her dad.
A picture of Esther, her mother, rests next to a picture of a younger Rodriquez smiling, standing by the tortilla machine. The importance of familia is evident in the tortilla factory.
Venturing Out
Nino's tortilla shop was in downtown Waco, in mainly the Hispanic area, Rodriquez remembers. As newlyweds, Contreras and his bride, Esther, wanted to venture out and create their own business. Determined to make a go of it, Rodriquez said her dad sold tortillas as far as the Fort Hood community. Her dad officially opened Jesse's Tortilla Factory in the fall of 1958.
By this time, he and Esther had a growing family with growing appetites. The tortilla shop was originally a duplex with the Contreras family living on one side, and the shop on the other.
Rodriquez says back in the day her family had only one tortilla-rolling machine. Waco and surrounding communities saw rapid growth and residents developed a hearty appetite for eating away from home.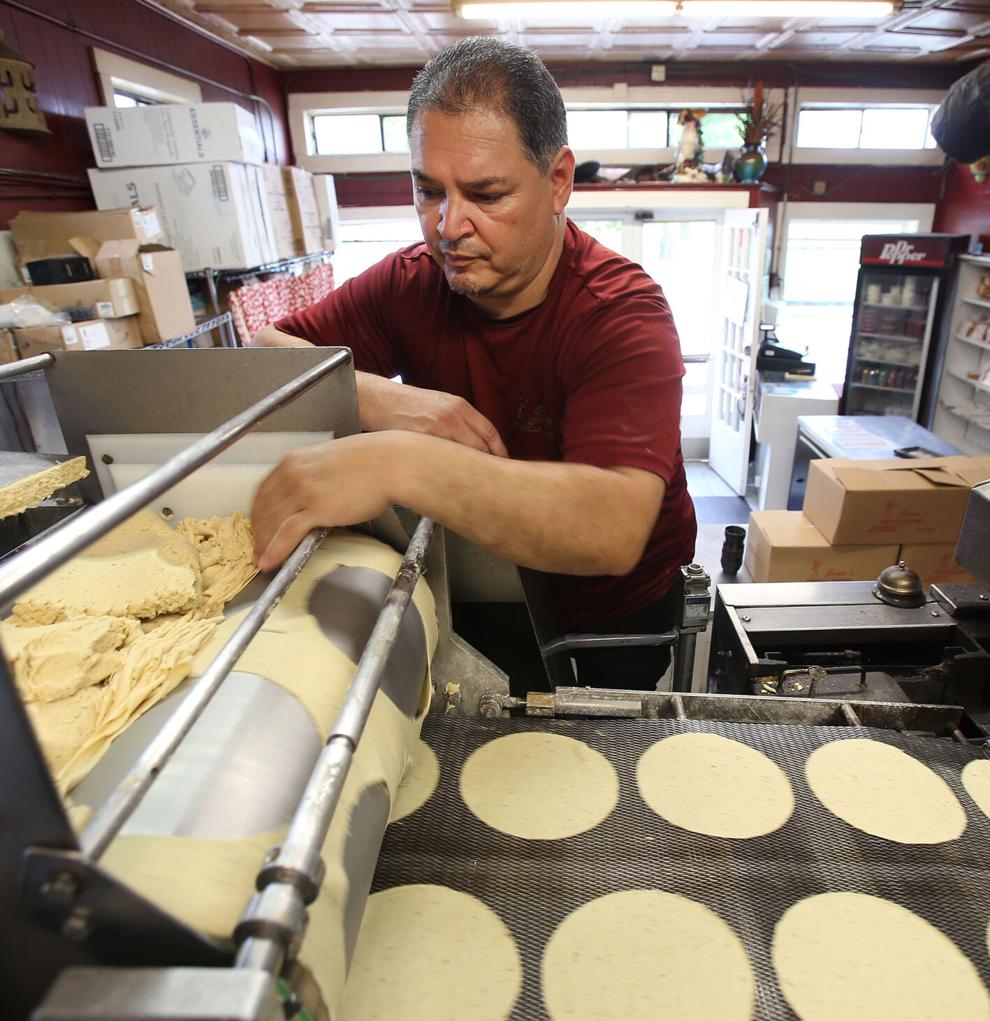 Rodriquez's son, Santos, also assists in overseeing restaurant responsibilities, and says Jesse's supplies product to about 35 area restaurants such as Ninfa's, La Fiesta and Indigo.
Over the years, the Contreras family added the current mammoth-sized tortilla machine that begins churning out the round, thin corn discs every workday at 6 a.m. A large silver grain silo on-site houses corn which is washed, cooked and converted to hominy.
After processing, eventually the soft corn kernels are mashed into maza, or dough. An employee stands at the edge of the tortilla machine making sure dough goes smoothly through the extruder.
A conveyor belt then moves the tortillas through an oven for baking where they then head to the kitchen and are packaged for purchase or cut and fried to become chips or taco shells. About 1,800 pounds of corn per day is used to produce an impressive 600 tortillas every hour during the workday, Alice said.
Grab and go
Two years ago, the restaurant began offering weekday lunch plates from 10:30 a.m. to 2 p.m. For $8.75 plus tax, you can get two tacos or four pork taquitos with each entrée served with rice, beans, chips, salsa and a drink.
Tamale plates come with your choice of three pork or spicy pork tamales, rice, beans, chips, salsa and a drink for $9.95 plus tax. A taco salad (chips and salsa not included) costs $5.95 plus tax.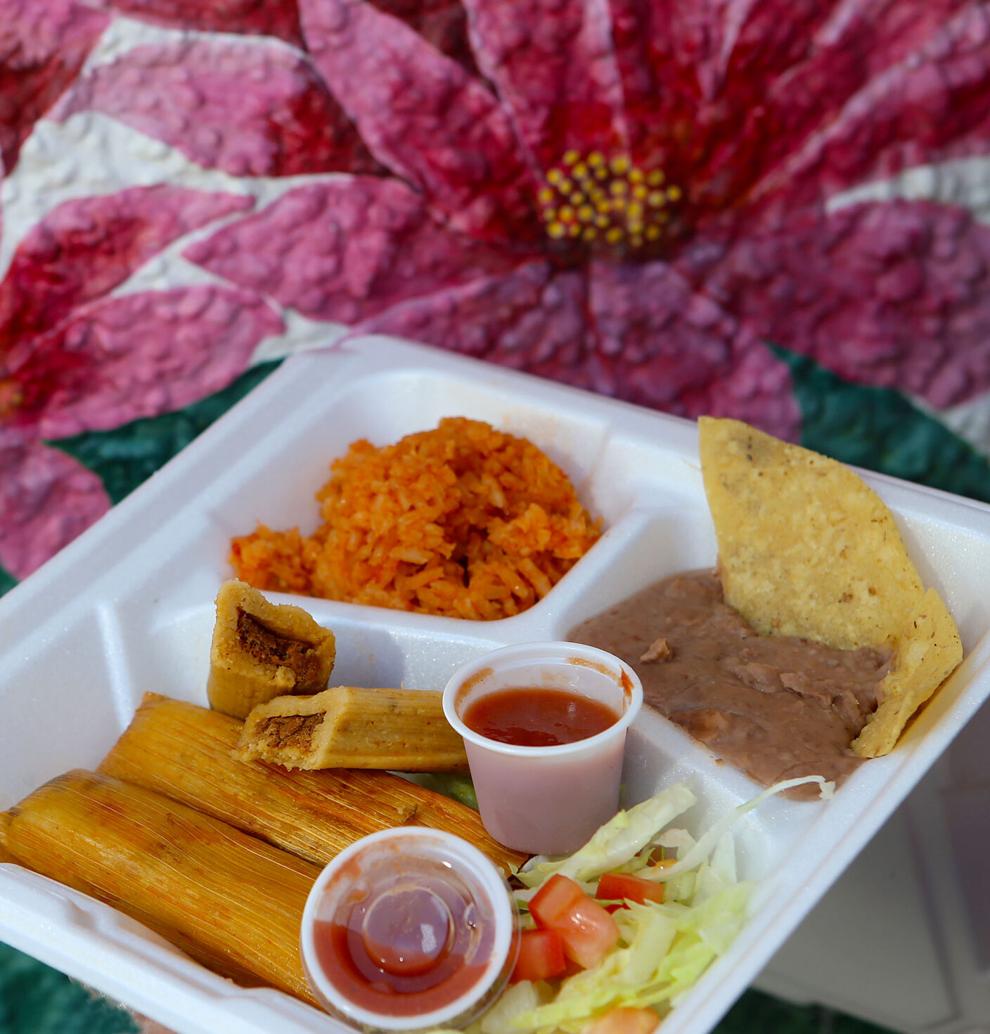 Although Jesse's has no dine-in seating available, grab a lunch plate and head to nearby Cameron Park for a change of lunchtime scenery.
Business was brisk on recent sultry, early summer day with a continual stream of customers happily walking away with tasty purchases of crisp tortilla chips, mouth-watering homemade salsa, and for the more energetic cook, bags of homemade masa for making tamales.
Longtime Hewitt resident and retired nurse researcher Phyllis Hooten confirmed, "A party isn't complete without Jesse's homemade chips and salsa."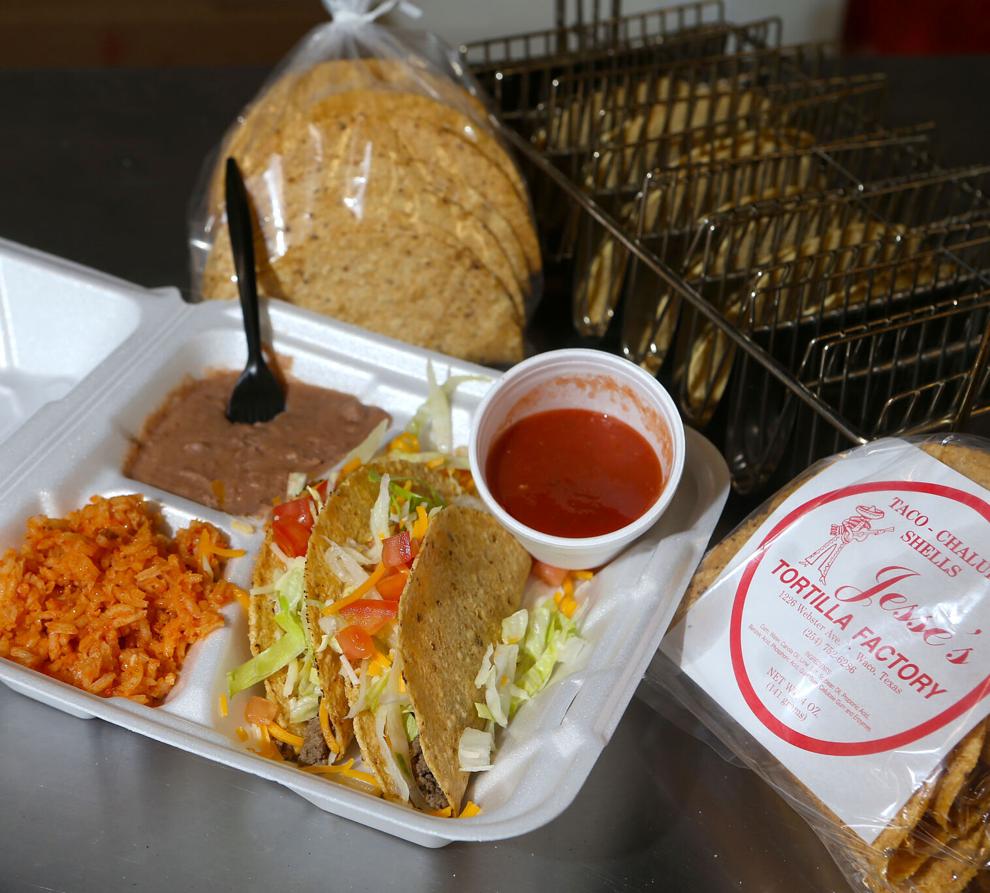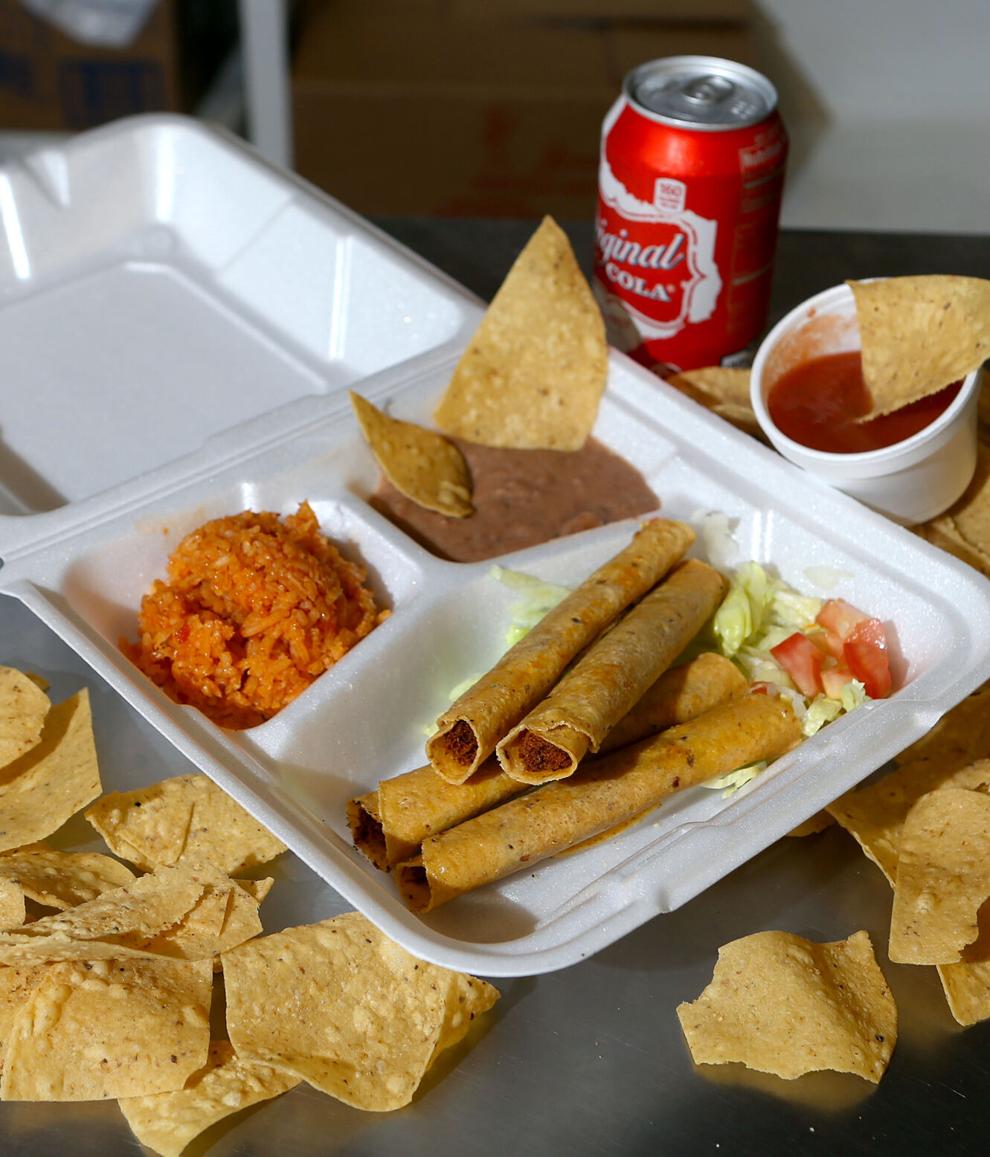 For cheese lovers, grab some queso that's available in one-cup servings all the way up to the gallon-sized container. Taco and chalupa shells are sold by the dozen or by the box of 108.
Impress your guests with Jesse's large taco salad bowls. Take home and fill with your favorite salad fixings. Packages of corn husks are available for purchase if you want to try your hand at tamale making.
Tamales Popular
Tamales from Jesse's are such a hit, they are made in their house on the corner complex. Employees handcraft chicken, beef, regular pork or spicy pork tamales. Tuesday is Tamale Day and Alice estimates 100 dozen tamales are made and sold weekly.
Mind-boggling is the word for the untold amounts of tamales made every December for the holidays. Go ahead and mark your calendar to order tamales early for this year's winter festivities. Think of it as Christmas in July.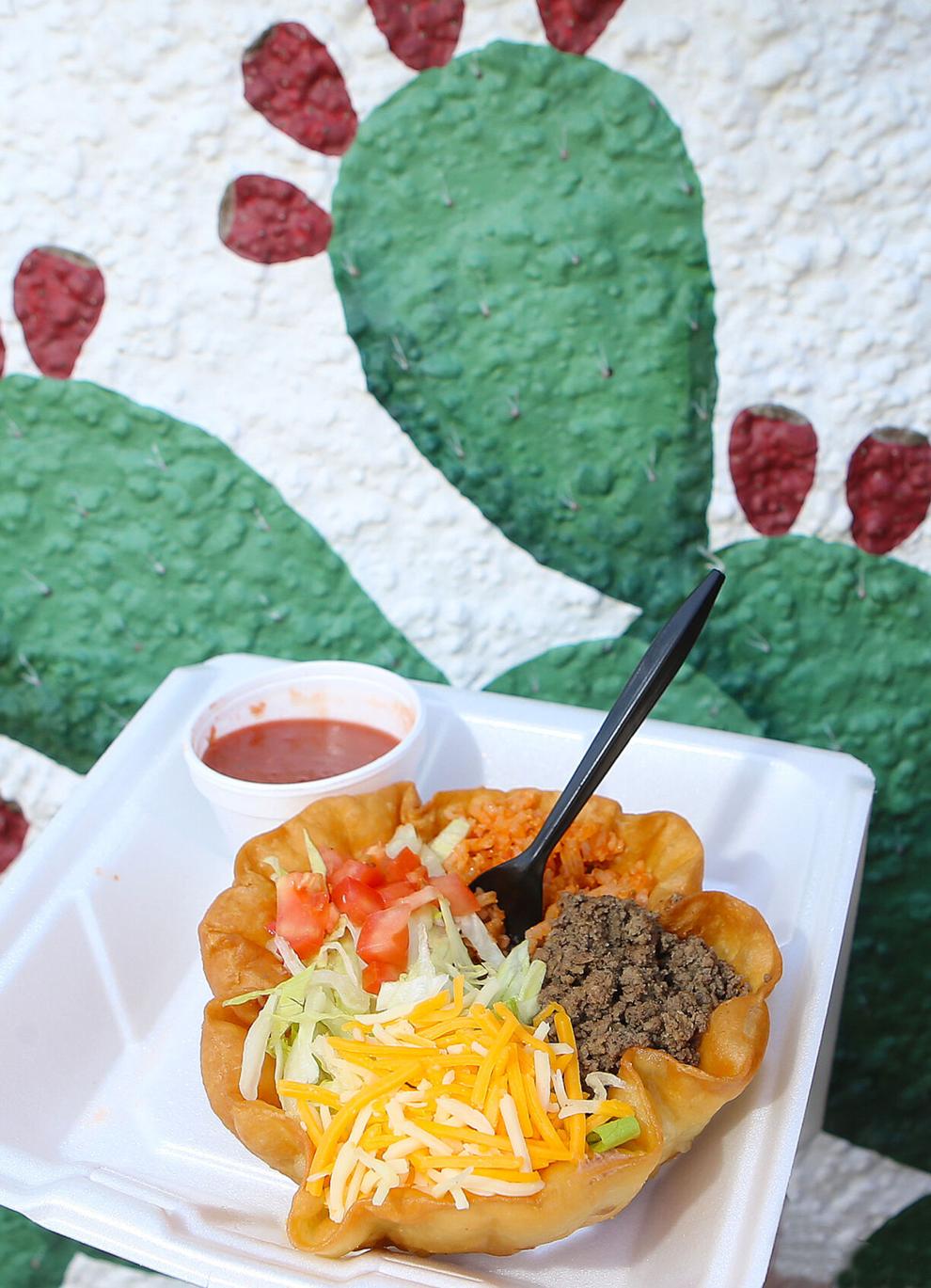 The pandemic has been challenging for restaurants.
Joe Monastero, Texas Restaurant Association chief strategy and operations officer, said in early June in a report on NBC that over the course of the last 15 months, the association estimates about 10,000 food service outlets and restaurants closed across the state.
Alice and Santos are grateful for the loyal support of their many customers. During the pandemic, they were closed to walk-in traffic, but continued supplying restaurants while dine-in restrictions were in place.
Jesse's employs almost a dozen people and no layoffs occurred during the pandemic.
The chips were never down for this well-loved restaurant. 
---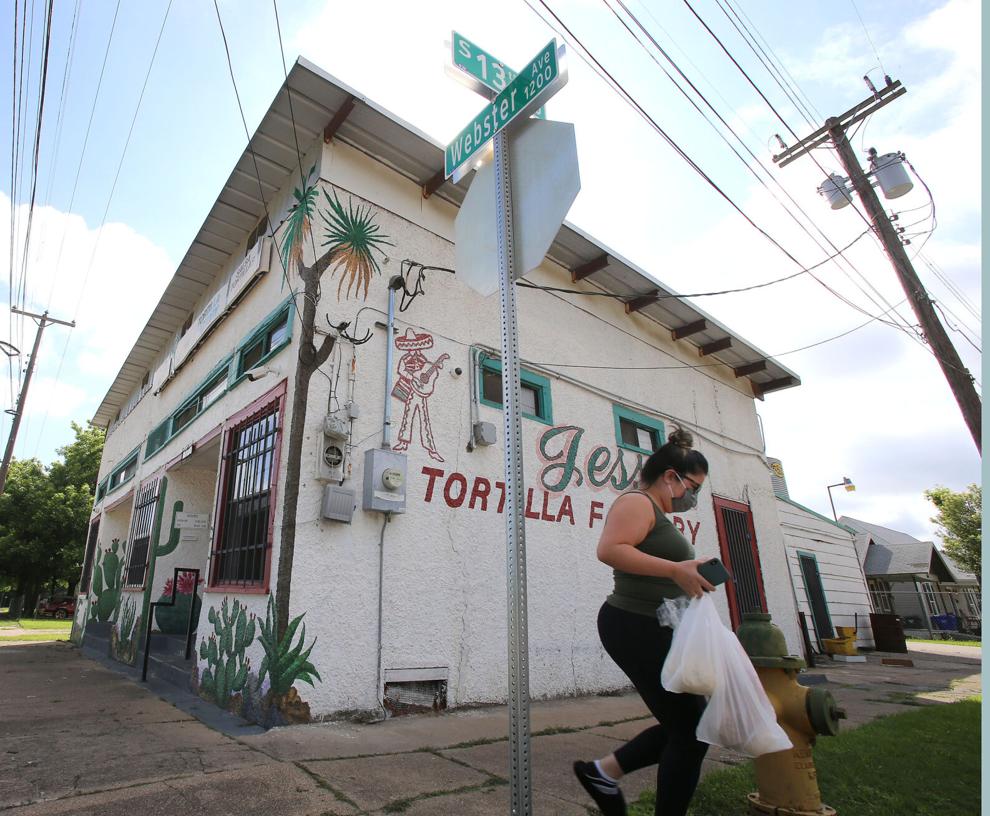 Mon-Fri, 8 a.m. to 5 p.m.