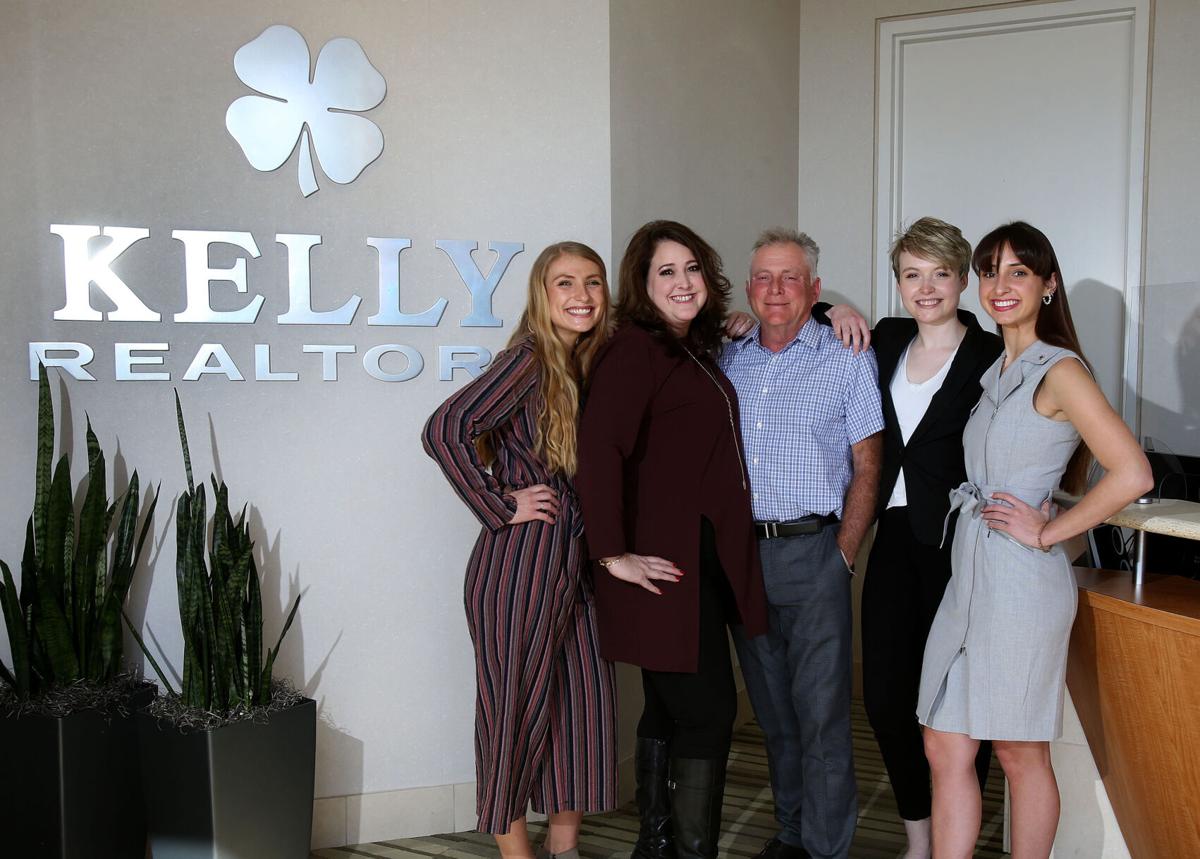 Leah Cox may be the new owner of Kelly, Realtors, but a name change for the company was never a consideration.
The Kelly name is so well known in Waco and has an outstanding reputation, she says, so making a name change didn't make sense.
Stewart Kelly sold the business to Leah Cox earlier this year. He's staying with the company he built, but the change frees him to focus on projects such as commercial property and mentoring.
The longtime president has been a big part of the Kelly success since she and husband Russell joined the company in 1999.
Russell actually was hired at Kelly first, starting in January 1999.
Two months later, Leah, who was working at a competing company, got a call from Stewart Kelly.
"He said it takes a unique couple to work together," Leah recalled, "but he didn't like the idea of a married couple working for two different real estate companies, so he brought me over."
That also worked well since they had just one car at the time, she said.
Leah, who was brought on board in a management role, was already familiar with the Waco market. She broke into the business with Jim Stewart Realtors and had been at four real estate companies before coming to Kelly, Realtors.
Russell, meanwhile, was brand new to America. A native of England — his accent is apparent — he and Leah met at a conference. Romance blossomed and they married on Dec. 29, 1998.
"I brought him here from England," Leah said, and he quickly found work at Kelly.
Russell is the company's internal relocation director, a rarity among Waco real estate companies, she said.
"He's so creative and has so many brilliant ideas that he brings to the business," Leah said. Russell has been working from home since the pandemic began, and she misses the energy he brings to the office.
The Cox family's involvement at Kelly, Realtors has expanded recently with the addition of daughter Brittney, who received her real estate license last year during COVID-19. She attends Baylor, majoring in international business and marketing.
Brittney also is a leasing agent with Campus Realtors, which is a part of Kelly, Realtors.
The Coxs have two other daughters, Charlie Cox and Lauren Alexander.
COVID Effects
Kelly, Realtors has 70 residential agents, many who are working from home because of COVID. The pandemic also has had odd effects on the real estate market, Leah said.
"The peaks and valleys we usually have in this business were off," she explained. "Our biggest month last year was December and that's never the case. May is usually slow with the end of school but it was busy last year."
Technology has been a bigger part of doing real estate in recent years, she notes, and the pandemic seems to have expanded on that.
"There are so many things where you can do business anywhere; COVID almost made it necessary," she said.
"We meet over Facetime or Zoom. We can do virtual open houses. Now it's integrated into how you do business. We sell houses, but right now you don't want 15 people coming into your house to look at it."
Even though real estate companies provide so much information online, having a Realtor involved with the sale of a house is critical, she said.
"I never see us going away," she said. "We're there to help the client. Buying a house is the biggest investment they're ever going to do. It's scary to do that by yourself."
The right of homeownership in the United States is very powerful, she said. "It's the American dream, and we believe that every family should have a key to that dream."
Leah stays involved politically with state and national legislators on issues that affect the real estate industry. Cox said it's important to keep those connections and has a great analogy for that.
"If you're not sitting at the table, you're on the menu," she said.
Home Life
While the pandemic has affected work, it brought changes to the Cox household as well.
"We got two dogs during COVID. It's the first time I had a dog," she said. "And they're big dogs … a German shepherd and a Husky. I guess ignorance was bliss when we got them. Now they're an integral part of our life."
A huge reader and researcher, Leah says she enjoys playing games with the family, but can never find any takers for 42 or Bridge.
One game the whole family does play? Monopoly, of course.
Although there's no name change coming to Kelly, Realtors, there are a couple of things she intends to tackle.
"I want to start modernizing everything and rebranding the website, though never doing something that get away from what people recognize as Kelly," she said.
"Stewart and I work well together," she said. "Both of us have a strong sense of giving back to the community. We do not exist without the community, so it's critical to continue to support them."
Stewart Kelly is an incredible role model, she added.
"I don't know that I can truly fill the shoes he wore in the community," she said. "He was so involved. I want the company to continue to serve the community with the best agents Waco has to offer and continue that reputation." 
---
1229 N. Valley Mills Drive
Mon-Fri, 8:30 a.m. to 5:30 p.m.