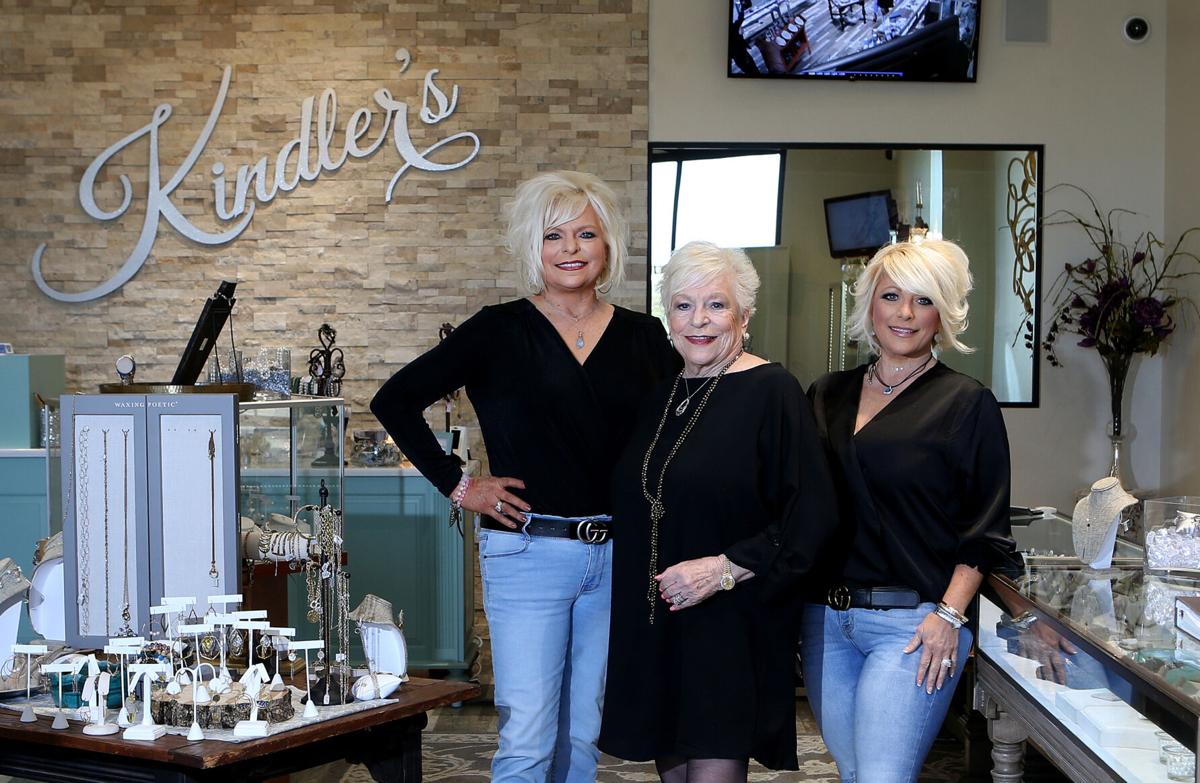 Gerda McGregor, owner of the family-run Kindler's Gem Jewelers, may not have thought of herself as a future U.S. citizen and, much less, an American business owner when she was growing up in post-World War II Heilbronn, Germany. However, when she met and married Moody native Norman McGregor, who was stationed with the U.S. Army in Germany, the entire trajectory of her life shifted.
In 1965 the couple came to the States, and Gerda began her life in a new country, learning the American business model and a different language. In Germany she had been an executive secretary at the Fina Oil Company, a job she began as a 16-year-old and one that acquainted her with the workings of the business world.
When it came time to relocate to the U.S. with her new husband, things were not easy for the young bride. First, receiving permission to legally immigrate was time-consuming. "I had (to complete) at least 40 to 50 documents," Gerda said. Then mastering English in her adopted country was an additional, difficult task.
"The first couple of years were very hard," she said. "but, as they say, 'Love conquers everything.'" Trips to the grocery store proved particularly challenging. Because she didn't know the English names of products, she recalls, "I had to go by the pictures."
Everything was worthwhile, however. Gerda calls America the land of opportunity and describes herself now as "living the American dream."
That dream includes not only running her own jewelry business but doing it along with her daughters, Jan Skopik and Tammi Work, and even an occasional grandchild. Gerda's longtime husband and partner in the business, Norman, passed in 2001. By that time, the daughters had been working at the store for at least a decade and proved more than able to help their mom keep the business humming.
Learning Early
The daughters started as youngsters in the jewelry vocation. When Jan was 12 years old and Tammi was 8, they were recruited by then-owners Eddie and Noma Kindler to wrap gifts for customers during the Christmas holidays.
"We had to learn to make and hand-tie bows," Jan said. "No prefab bows would do!" Because of their long tenure in the business, they are still known as "the Kindler girls."
The nine-member staff of the store also includes non-family members and, at various times, Gerda's grandchildren, who are often employed at the store part time while in college.
Gerda began working at one Waco jewelry store in 1971 but soon was snapped up by the original owners of Kindler's in 1973 to handle the finances of their business. During her time with the Kindlers, she not only became proficient in English but learned how to sell and buy jewelry and was promoted to manager of the business.
In 1996 after years of hard work, Gerda and Norman had the opportunity to purchase Kindler's, and they did just that.
The McGregors decided to keep the Kindler name, which probably proved to be a wise move. "When you buy an established store and change the name," Gerda said, "you have to start all over."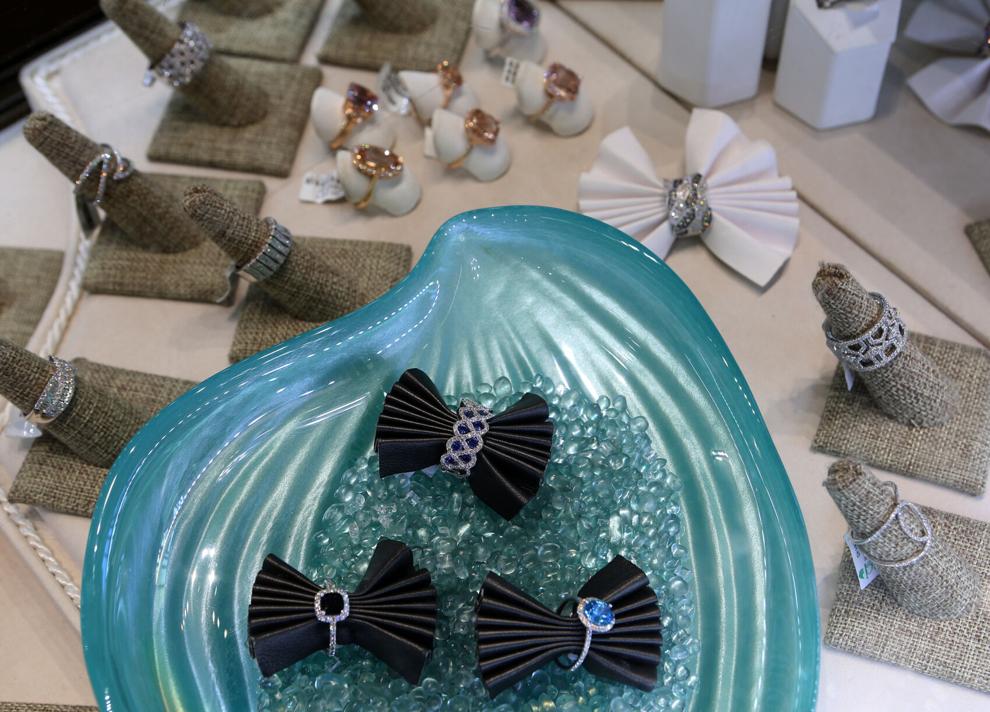 Working as a family has its ups and downs — but with the ups greatly outweighing the downs, according to mom and daughters. Jan, who started full time at Kindler's in 1990, lists, among other advantages, "our ability to be honest, to have open discussions and to be able to brainstorm together." She added, "Tammi and I do think it's a privilege to work together."
Tammi, who began her job with the family in 1989, seconds that. "We get to spend so much time together, and we know we can depend on one another," she said. And understanding the tastes of each family member means "we can help each other very well."
Gerda's mentorship is something that Tammi has appreciated through the years. When she started working in the business, she said that her mother gave some great, practical advice. "Mom said just be nice to the people," she said. "Show them pretty things, and help them buy what they want."
Jan describes Gerda as "the glue that holds it all together" and says her dad would be proud of how the three women have handled the business since his passing. Gerda's connection to customers has kept them coming back, Jan said, and many of the great-grandchildren of Kindler's original customers still shop there.
Keeping Trust
"When people purchase jewelry, it's a trust. Our customers trust us and trust our knowledge," Jan said.
Gerda describes one of the greatest joys of the business is interaction with customers, and particularly when marriage proposals happen right before their eyes. "During Christmas, we'll have three or four proposals in the store," she said with a smile.
"We love when customers send us or tag us in pictures of proposals," Jan said. "With permission, we share those pictures and videos on our social media. Our customers love seeing these celebratory moments. We have a heart for people, and we love our small role in celebrating the joy in life."
Though the good aspects of working with family certainly outweigh the not-so-good, Tammi said one of the downsides is that they tend to talk business in what should just be family time when away from the store.
Another drawback is family vacation time. Or as Gerda describes them, "non-family vacations" because the three of them normally don't go on vacation at the same time. However, when one or two of them need to be away, they know the others and their dependable staff will handle the business just fine.
The women are grateful for their chance to own a business and work together. "God opened doors for us to have this business," Jan said. "We love our store and are grateful to spend our days doing something we love."
Gerda added, "We are worker bees, but the good Lord is leading us."
One of the most recent major events in the history of Kindler's happened in 2019 when the business moved from its longtime location at 4700 Bosque Blvd. to 2816 Marketplace Drive in the Central Texas Marketplace. Then in 2020, just before COVID-19 hit, Gerda and her daughters started making plans to mark the 50th anniversary of the business in 2021. For now, those festivities are on hold but with hopes to be able to celebrate in the upcoming summer or fall.
"Some things are in the works," Gerda said of the anniversary events. "Stay tuned." 
---
2816 Marketplace Drive, Suite 110
(Central Texas Marketplace)