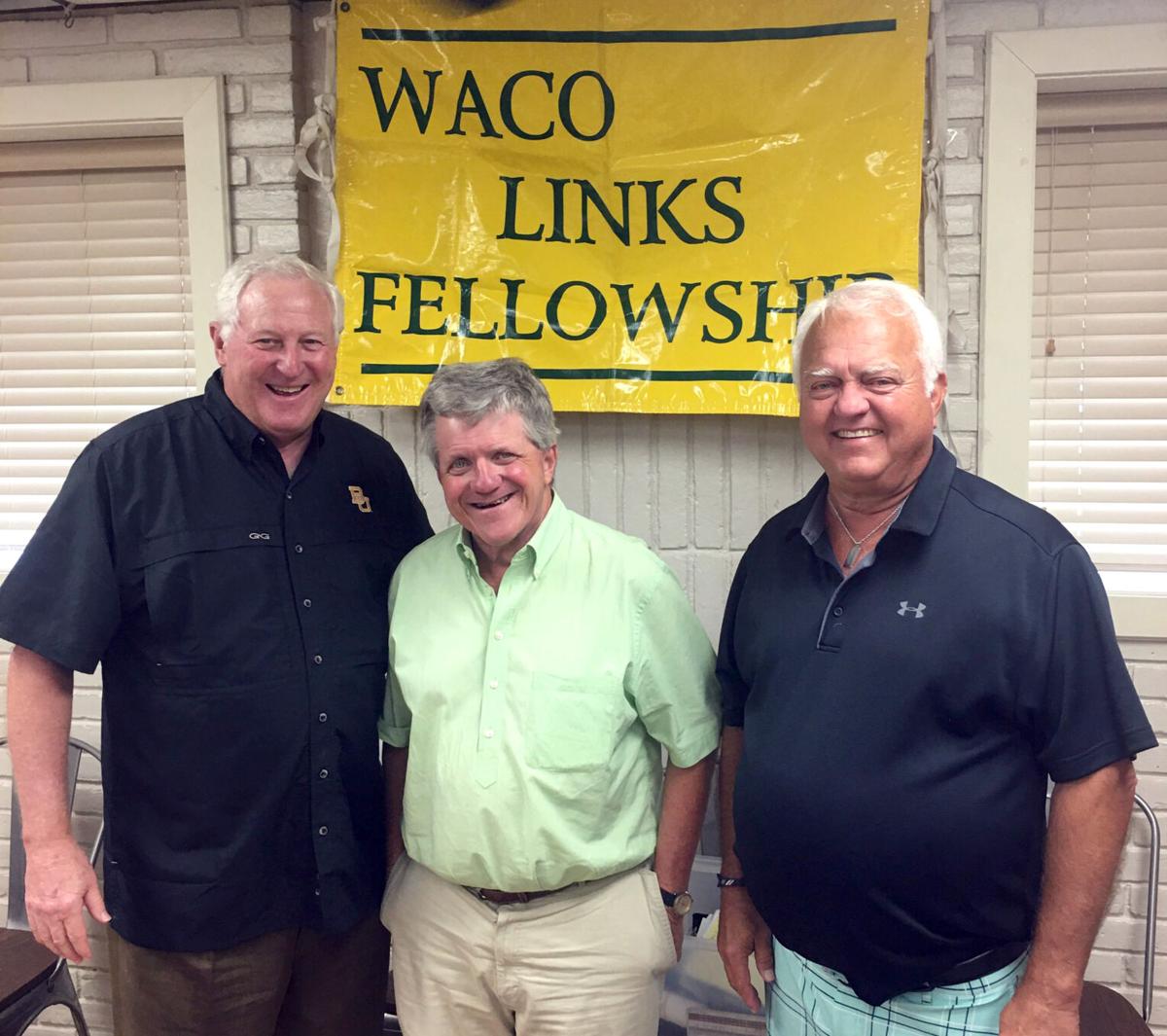 There are those golfers who feel the golf course is almost a sacred place. There also is an organization that works to connect God and golf.
Links Players, an organization that began in the 1980s as a devotional group for players on the PGA Tour, has grown to more than 200 "fellowships" at golf courses across the nation.
Waco has three: Waco Links Fellowship at Bear Ridge Golf Club, Ridgewood Links Fellowship and the Ladies Links Fellowship.
Links Players uses the phrase "Changing the Conversation" to encourage men and women at the clubs and courses to discuss living lives committed to Christ.
Ben Hagins started the Waco Links Fellowship at Bear Ridge Golf Club in the spring of 2012.
"We're not just talking about golf; we're talking about life," Hagins said. "We feel led to get together, share the gospel and build relationships."
Waco Links Fellowship regularly meets the first Thursday of the month at noon at Bear Ridge Golf Club, usually with a guest speaker to share his or her story.
Past speakers have included notables such as sports psychologist David L. Cook, author of "Seven Days in Utopia;" Kyle Stevens, a Waco native who played on and coached the women's golf team at SMU; and five-time world long drive champion Bobby Wilson, who did an exhibition of his skills at Bear Ridge.
"We have had some great speakers who come from different walks of life and they share their stories," Hagins said. "Sometimes those stories are related to church, but they are always about life."
Special Event
Waco Links Fellowship will host a special event on Veterans Day, Nov. 11. Wally Armstrong, a journeyman on the PGA Tour in the 1970s and '80s and now a top instructor who lives in Florida, will hold an exhibition at Bear Ridge Golf Course from 3:30 to 4:30 p.m.
A meal and "words of wisdom" from Armstrong will follow, Hagins said.
Armstrong has authored several faith-related books. He and writer Ken Blanchard co-authored "The Mulligan: A Parable of Second Chances," which has been made into a movie starring Pat Boone. It has a spring 2022 release.
Special guests for the exhibition will be the coaches and men's golf teams from Baylor University, McLennan Community College and Midway High School.
"We're really excited about having Wally come to share his golf and his message with us," Hagins said.
He's also thrilled to host the local golfers, noting that Baylor's Mike McGraw, MCC's Vince Clark and Midway's Keith Mikeska are all excellent coaches and "good Christian men."
Information about the Links Players organization and a list of fellowships can be found at linkplayers.com.