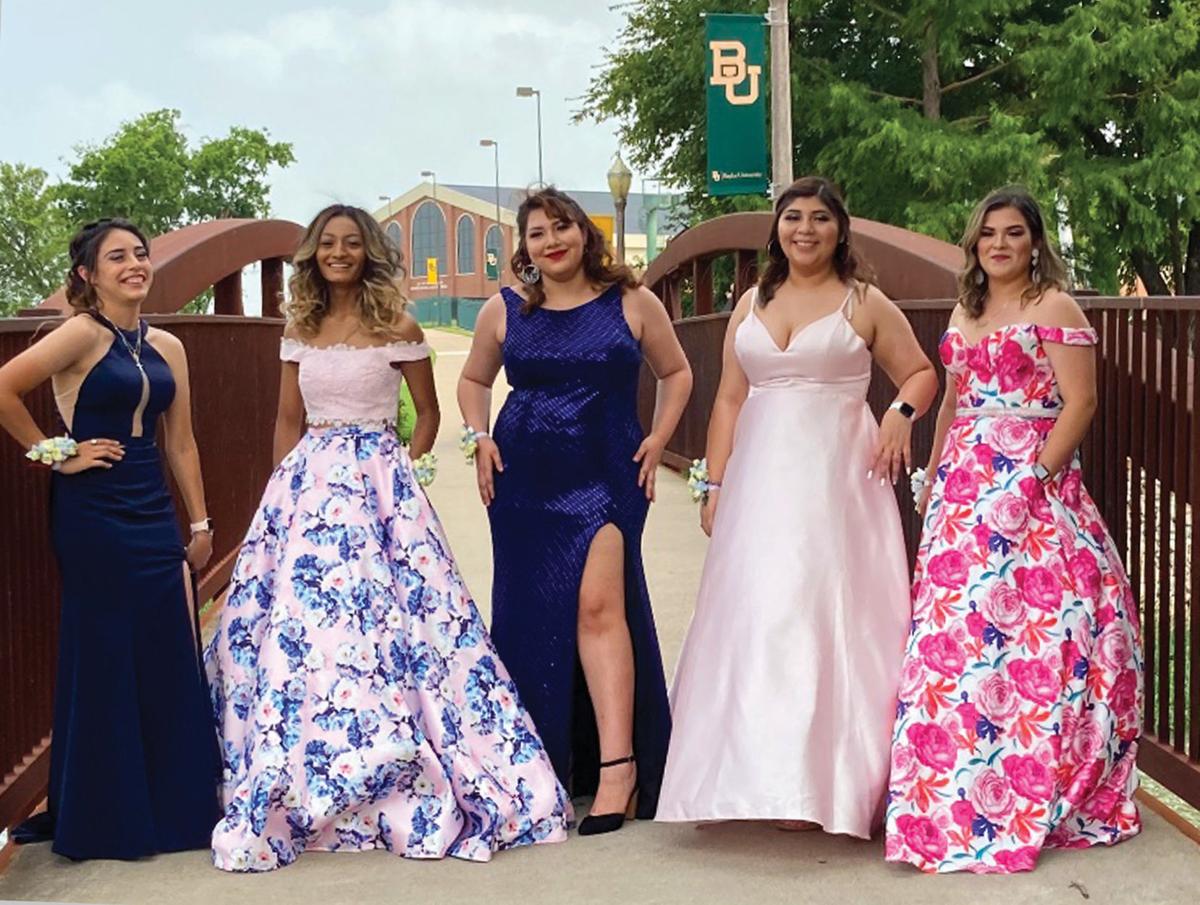 Even with COVID-19 shutting down memory-making events like proms for high school seniors, the Mission Prom was still able to provide an uplifting experience for five University High School seniors.
Mission Prom held its third event for senior girls on June 27, more than a month after the original scheduled prom date. Program creator Donna Wiley and her committee "adopt" a high school. Underprivileged girls attending there can apply to attend their prom for free.
The program adopted University High its first year in 2018. Last year was Waco High and the program returned to University High this year.
Wiley, a senior administrative secretary for library services at McLennan Community College, came up with the idea after donating a dress to a nonprofit charity.
"I bought a dress several years ago to be in a wedding," she said. "However, that fell through so the dress hung in my closet until I donated it to Hidden Treasures by Caritas. The store held an event for high school girls to choose a dress, for free, so they could attend their prom."
Wiley recalls some of her high school classmates didn't go to prom because their family couldn't afford to outfit their daughters, so she wanted to help girls have that experience.
She put together a committee of people willing to help make her concept come true.
From the applications the committee selected the five girls from a specific criteria and planned to provide each with a dress, accessories, hair, makeup, pedicures and manicures.
The pandemic put a crimp in the makeover plans. Bella Beauty College students were limited in the services they could offer. They did the hair and manicures, but not pedicures or much makeup because of the application process.
To enter and exit the building, everyone had to wear their hands, sanitize, sign a form, have their temperatures taken, and wait for a worker to unlock the door.
All committee members and the girls had to wear masks during their makeovers. A sponsored lunch had to be eaten outside under a canopy.
All things considered with the COVID restrictions, Wiley said she and her committee members thought it went well and look forward to doing it next year, hopefully without restrictions.
"I know each girl was thankful for being able to still have this experience since their prom was canceled," she said.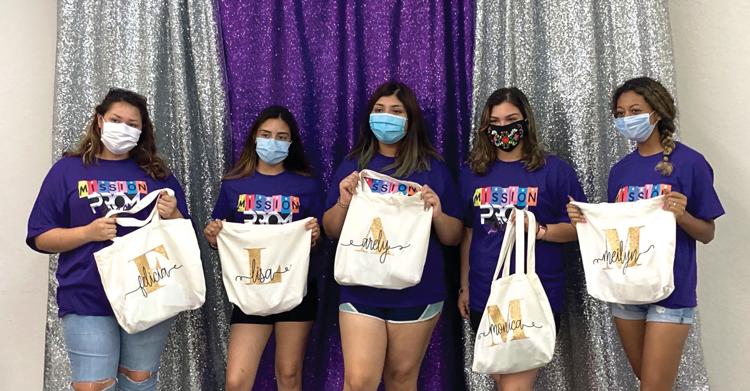 Texts received from the girls acknowledged their appreciation, she said.
"If it wasn't for Mission Prom I would've never gotten my dream of having a prom dress and getting pampered," one texted. "It's sad there won't be a dance but at least I'll have pictures to remember it."
Another response: "I haven't had my hair done since I was 6 years old, and have never had a dress like this. This has been a wonderful experience, thank you, Miss Donna."
Committee members in addition to Wiley were Erica Ricoy, Sharon Conrad, Soynia Childers and Vanessa Carrillo.
Wiley appreciated the help of businesses and sponsors for making it happen:
CreARTive Event Planning — Provided goodie bags and items for each girl.
SoChic by Vanessa's — Provided prom dresses (valued at up to $200 apiece).
Bella Beauty College — Hair, makeup, pedicures for each girl.
Erica Ricoy Photography — Before and after photo sessions and prom pictures.
Reed's Flowers — White rose wristlets (corsages) for each girl
RockReady Printing & Designs — Mission Prom 2020 T-shirts for each girl.
Soynia's Event Planning and Rentals — Backdrop and linens.
Hazel's Custom Cakes — Custom desserts.
McAlister's Deli (Waco Drive) — Lunch meals.
ARC Events (Action Rental) — Backdrop pipe for linens and clothing rack from prom dresses.
Be the first to know
Get local news delivered to your inbox!