November brings to mind the many people and things that cause us to reflect on life with thankful hearts. Local residents and those in surrounding communities can offer a spirit of thanks for individuals, groups and businesses that will be honored for National Philanthropy Day on Nov. 14.
The Central Texas Chapter of the Association of Fundraising Professionals (AFP) receives nominations annually for those in our community who exhibit a spirit of giving.
Nominees are selected based on a point system, and all must exude a generous spirit of giving while encouraging others to do the same. Deeply held personal values while promoting quality of life play an important role in being selected to receive a philanthropy award.
Nikki Rhea, event chair of the 2019 National Philanthropy Day, is excited to honor the following individuals, groups and businesses during a luncheon to be held in The Pavilion at the Carleen Bright Arboretum.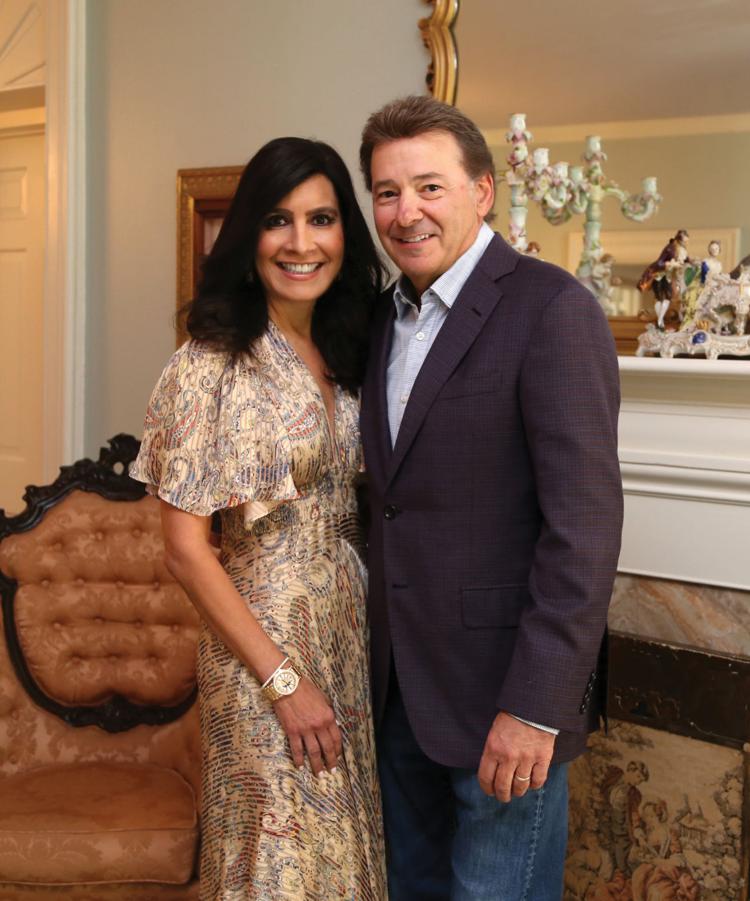 Benjy and Betty Bauer
Philanthropists of the Year
Music can be a powerful tool in bringing people together to work for the common good. Much ink has been spilt and vinyl pressed to encourage goodness. Just ask Benjy and Betty Bauer, who met in a history of rock 'n' roll music class at the University of Texas.
Giving for the greater good of the community is more than just writing a check. For the Bauers, it's also sharing time and talents to enhance the quality of life.
"Betty's parents had a profound influence on her life, and like my own parents, have shaped the way we think about giving back to our community," Benjy Bauer said.
Betty saw selfless service in her grandfather working as a policeman, and both of her parents were educators. Her mother taught full time while raising six children, while her Dad was away finishing up a doctorate in education.
Benjy was influenced to care deeply for Jewish customs and traditions after hearing stories of his parents and grandparents who fled the European Holocaust. To this day, Betty said Benjy is instrumental in the upkeep of the local Jewish cemetery and is committed to its continuation for support of local Jewish families.
Betty has served on the board of the Waco Foundation for 10 years and credits the nonprofit for growing her knowledge and understanding of board service.
The Bauers are involved with Communities in Schools, Inspiracion, Talitha Koum, Planned Parenthood, Caritas, MCC Foundation, WISD Education Foundation and Habitat for Humanity.
The Bauers say they cannot overstate the importance of education.
"We know that high-quality education for both parents and children is one of the keys to breaking the cycle of poverty," they wrote. One of their greatest joys is personally providing scholarships to students in the Waco area.
The couple say they enjoy the personal connection that comes with caring and giving to those in the community. They continue contact with Phillip, a former Talitha Koum student, whom they've mentored for years.
"Phillip and his family feel like part of our own family," Benjy said.
The Bauers believe in training board members to make sure they are up for the task of serving. This involves making sure the members understand their roles and responsibilities. All of the board members bring different talents to the table.
"Betty has taught me and our children the importance of diverse nonprofit boards," Benjy said. "Different races, ages and occupations are key in understanding the communities served.
Benjy is chairman of the Alliance Bank board of directors.
"I'm proud of how we've diversified our own board as a way to ensure our community is always at the heart of what we do, he said."
The desire to see local boards guide nonprofits into success begins with intentional forethought, Betty said.
"Philanthropy to us, is about more than showing up to a board meeting or writing a check," she said. "It is about forming personal relationships and spending time with people, while working with nonprofits and local foundations to find meaningful solutions to the challenges faced by our community."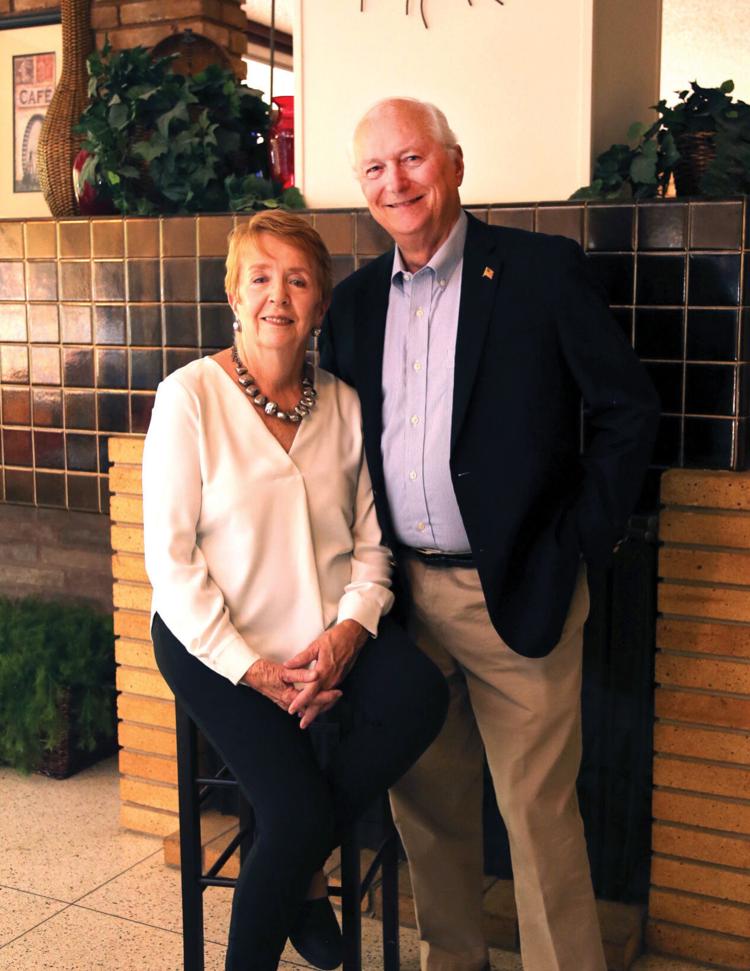 Terry and Elaine Stevens
Lifetime Achievement Award
Landing safely on the other side of a personal or family illness can set wheels in motion for personal growth and change. What was once never on your radar screen can become a new vision to champion worthwhile causes.
Terry and Elaine Stevens are busy making things better in health care and education in the Waco area.
The Stevenses started the ICU Nurses Scholarship Fund through the Providence Foundation after a family member was an ICU patient.
"Many nurses expressed a desire for more education so they could better serve their patients," Terry said. The fund was recently transformed into the John F. Sheehy Nurses Educational Fund. Sheehy received the Philanthropy Lifetime Achievement Award posthumously in 2018.
Higher education needs found a spot in their hearts, as evidenced by their involvement with the McCown Student Endowment fund at MCC. This fund offers a practical way of helping students who are experiencing short-term financial worries. These worries can be severe enough to derail the college education process.
"This is a very unique fund and has helped many students remain at MCC," he added.
High schoolers with any eye for creativity and a paintbrush have enjoyed creating murals in downtown Waco to participate in renewing the area, thanks to an initiative by Creative Waco. The Stevenses sponsored a shy, withdrawn student who blossomed while participating in the art project.
"Her natural God-given talent found an outlet," they wrote. "She excelled and got an art scholarship to a prominent Midwest college."
Waco offers numerous opportunities to make such a difference in the community — there's no magical formula for getting involved, Terry said.
"I believe that all one needs to do is take your natural talents and abilities and attempt to give them away," he said.
It can be easy to think that generosity only affects those on the receiving end, but the Stevenses encourage a different view.
"Giving provides an enormous opportunity for personal growth and development," they wrote. "We have found that the more you try to give yourself away, the more you have to give. It's an awesome feeling."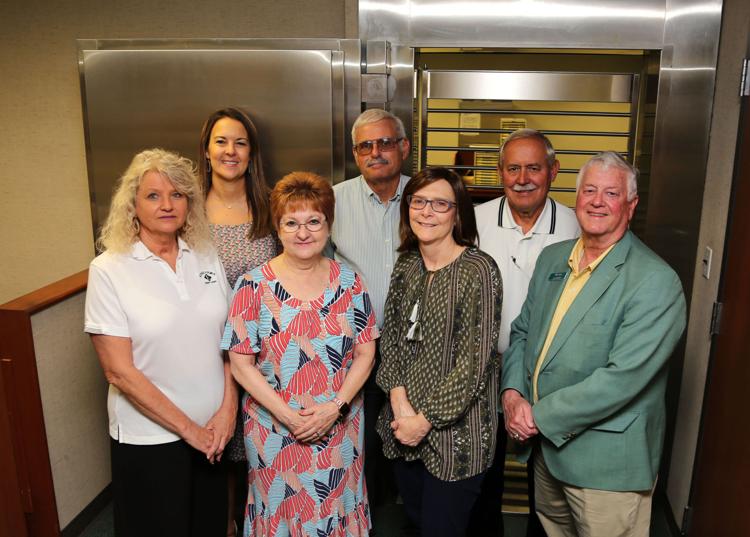 Educators Credit Union
Outstanding Philanthropic Business/Corporation
Since 1938, Educators Credit Union has been helping Central Texans meet their financial goals, and while they've grown over the years, the business hasn't lost the personal touch in serving members and communities in and around the Waco area.
"From the beginning, being involved and trying to make a positive impact in our local communities was something that was very important to ECU," Marketing Director Rachel Wilde said. "The philosophy of people helping people is one that ECU fully believes in, and we know that support, whether large or small, matters."
Regardless of occupation, anyone who lives, works or attends school in McLennan, Bosque, Hill, Falls, Coryell or Lampasas counties is eligible for ECU membership.
Within the last 10 years alone, ECU has awarded $85,000 in scholarship money to assist student members in defraying costs at the college of their choice.
The credit union recognizes successful students are the result of hard-working teachers, thus teachers are eligible for a spot to shine, Wilde said.
"Every month during the school year, ECU honors an area teacher with the Educators Student's Choice Award," Wilde said. "Each teacher is recognized on News Channel 25 and given a monetary sum to use in the classroom."
To enhance learning further, funds are donated to support grants for classroom teachers.
Employees are encouraged to volunteer to causes they feel worthy, and many of them give their time to Brookhaven Boys Ranch, Waco ISD Education Foundation, Providence Foundation Forum, NeighborWorks Waco, Stilwell Retirement Residence and the Gatesville ISD Education Foundation. A favorite cause among the employees is the American Cancer Society's Relay for Life. Raffles and bake sales are held to raise money in the battle against cancer.
Wilde said many employees have been affected by the disease either directly or indirectly.
Some employees volunteer in local classrooms to teach on topics such as the importance of developing and maintaining good credit.
"We are so honored to be recognized," said Joe Hutyra, Educators CEO. "Giving back and being involved in the communities we serve isn't something that we seek any sort of recognition for, it's simply part of our core values.
"We have strived to make a positive impact for our members and for the communities we have served over the last 80 years, and we will continue those efforts long into the future."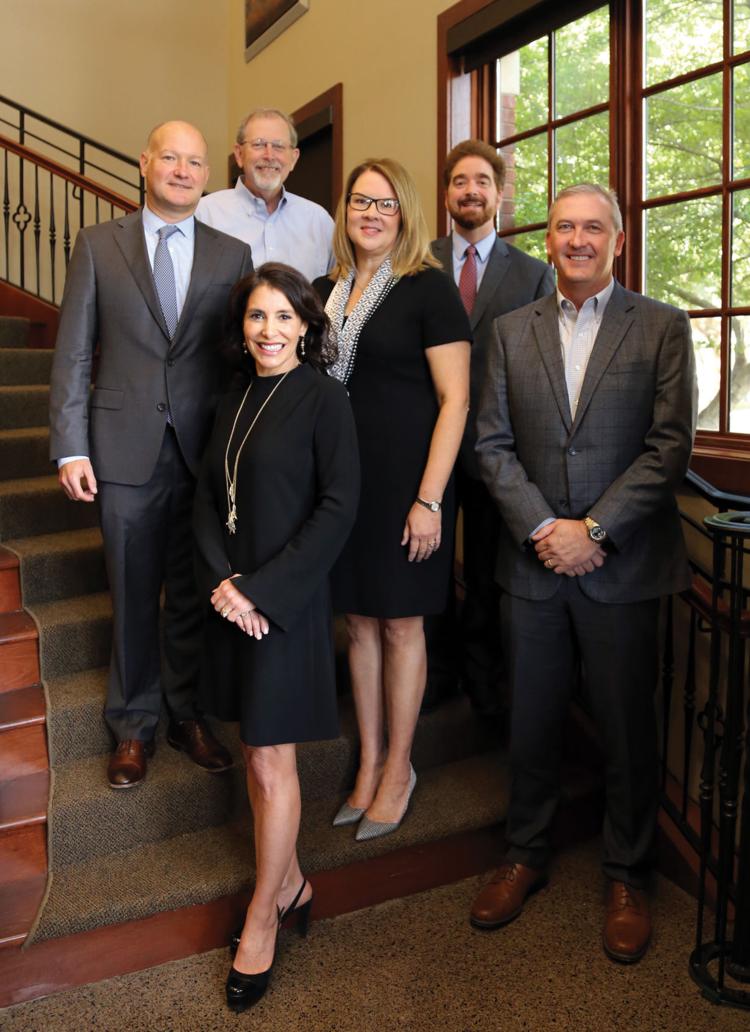 Greater Waco Chamber of Commerce
Outstanding Community Service Organization
The Greater Waco Chamber of Commerce stays busy promoting and growing all the wonderful things that residents and visitors have come to know and love about the city. The chamber's work is strategic, transparent, measured and designed to keep Waco progressing with energy.
Even the building that houses the Chamber is not to be missed. Located in the heart of downtown Waco, the structure is the first chamber in the country to receive the coveted LEED (Leadership in Energy and Design) designation for being environmentally friendly.
Engage, influence and impact are key words for collaborative efforts in moving Waco forward, according to Matt Meadors, chamber president and CEO.
"The chamber is the lead economic development organization in the county," he said, noting that it works closely with the city of Waco, McLennan County, the Waco Industrial Foundation and the Waco McLennan County Economic Development Corporation and other strategic partners to help existing companies grow, recruit new businesses and industry to the region, and attract talent and innovation to the marketplace.
Success is not a solo effort, and Meadors credits a forward-thinking group of business leaders and citizens almost 15 years ago to showcase positive attributes of Waco and encourage growth.
"They had a shared vision to transform the community," Meadors said.
That vision became a reality as evidenced by impressive figures recently released by the chamber. Since 2006, the area has experience $1.4 billion worth of capital investment, 45 new companies attracted, and 73 expansions completed by existing companies.
Growth is seen in virtually every industry. More businesses and more workers help stimulate a more dynamic, attractive community and expand and diversify the tax base to pay for critical public services.
"Everyone works together," Meadors said. "Partnerships with other organizations is key."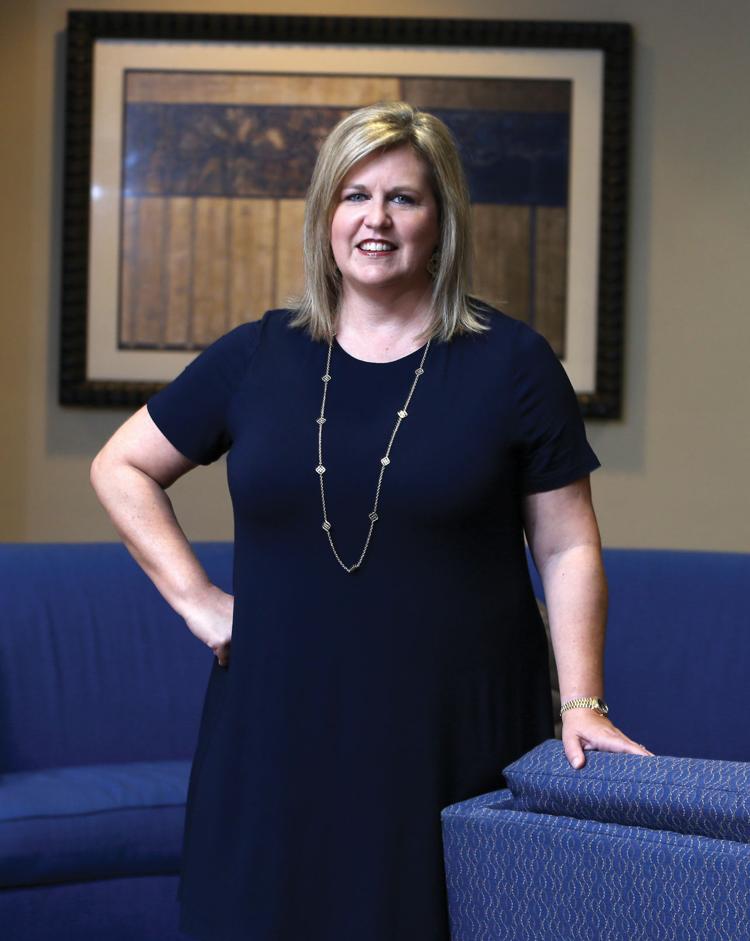 Leslie Rhea
Outstanding Volunteer Fundraiser
Leslie Rhea is no stranger to local nonprofit organizations. Her energy and heartfelt desire to promote worthwhile causes have helped numerous organizations meet the needs of those they serve. And she's been at it for 20 years while raising a family with husband, Kevin.
Serving others is a natural process for Rhea, who as a youngster, saw her parents create the Paul and Jane Meyer Family Foundation 35 years ago.
"I feel passionate about our Family Foundation because I get to be part of the legacy of my parents," Rhea said. "My parents started the foundation in 1984 because of their love for the community, and it's part of our mission that we give locally."
Rhea credits learning how to be an effective and productive board member from involvement with Junior League. She served on the Junior League board for five years, including a term as president. The organization remains near to her heart.
Other community involvement includes serving on boards for the Baylor School of Business, Boys and Girls Clubs of Waco, Legacy Family Ministries, National Charity League, Pi Beta Phi Alumni Advisory and Waco Symphony Council.
Strong spiritual faith is a guiding force for Rhea as she serves the community in various ways. Rhea quotes the Bible passage Luke 12:48, "to whom much is given, much is required."
"We don't just take from our community," she said. "If we have the opportunity, we should do everything we can to give back and make it a better place."
Helping others is a value Rhea is passing on to her children. She works alongside her children in the National Charity League and Young Men's Service League.
"I love to see them work hard in areas that they aren't comfortable with and stretch themselves," she said.
Rhea said she receives great satisfaction from giving her all to causes.
"Nothing makes me happier than a job well done, a fundraiser exceeding a goal, or working with others to make Waco a better place for my children and generations to come," she said.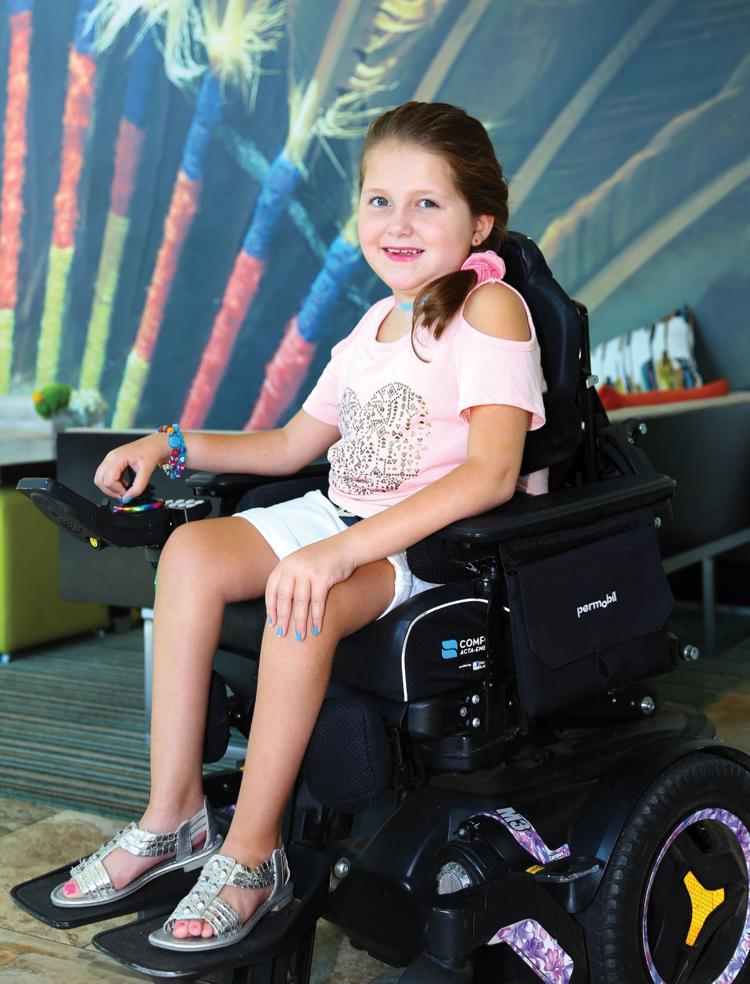 Faith Fortenberry
Outstanding Youth in Philanthropy
Faith Fortenberry, 8, keeps a tight schedule that rivals the busiest adult calendar. A physical hardship can wear down the most determined individual, but don't tell that to Fortenberry. She's too busy making a difference in the world by showing others they have limitless potential.
Diagnosed at 17 months old with spinal muscular atrophy (SMA), Fortenberry is confined to her wheelchair, but joyfully embraces life and lives it to the fullest.
Her mom, Leeann Fortenberry, sees that first-hand.
"Although Faith has experienced many obstacles with having a muscular condition and being unable to walk and do many things like her peers, she has never let it slow her down," Leeann said.
In addition to being a busy third-grader at South Bosque Elementary in Midway ISD, Faith is serving as a Muscular Dystrophy Association national ambassador. In that role she has traveled to Washington, D.C., Florida, Utah and Wisconsin to spread awareness about the disease and the research that is underway.
She doesn't hesitate to discuss the improvement she's experienced from the fairly new FDA-approved drug, Spinraza, a medication that's injected into her spine every four months.
Medication, physical therapy and occupational therapy enable Faith to play volleyball with her classmates, sing in the church choir and participate in stage productions with the Mission Waco Jubilee Theatre. Come springtime she plays baseball with the Challenger League, and in the fall you'll find her cheering on college football teams at her favorite restaurant, George's.
Logistics can become tricky for Faith and her family due to her numerous activities. The puzzle pieces somehow come together to accommodate all the needs and wants of the Fortenberry family. Math is her favorite school subject.
A persistent and positive attitude serves Faith well as she manages challenges in daily life.
"Faith never complains about her condition and actually tries harder to prove that she can do anything everyone else can do," Leeann said.
"Faith doesn't realize she's different from anyone and has told me numerous times that she is thankful for her muscular disease because she wouldn't be her and who she is and what she represents without it."
Faith said she is excited to be honored for something she finds easy to do — helping others.
When asked what advice she'd give to others who want to make a difference in the world, Faith quickly replied, "You are never too young to make a difference, and you are never too busy to make a difference."
---
Philanthropy Day Luncheon
When, where: 11 a.m. Nov. 14 at The Pavilion at the Carleen Bright Arboretum in Woodway.
Be the first to know
Get local news delivered to your inbox!