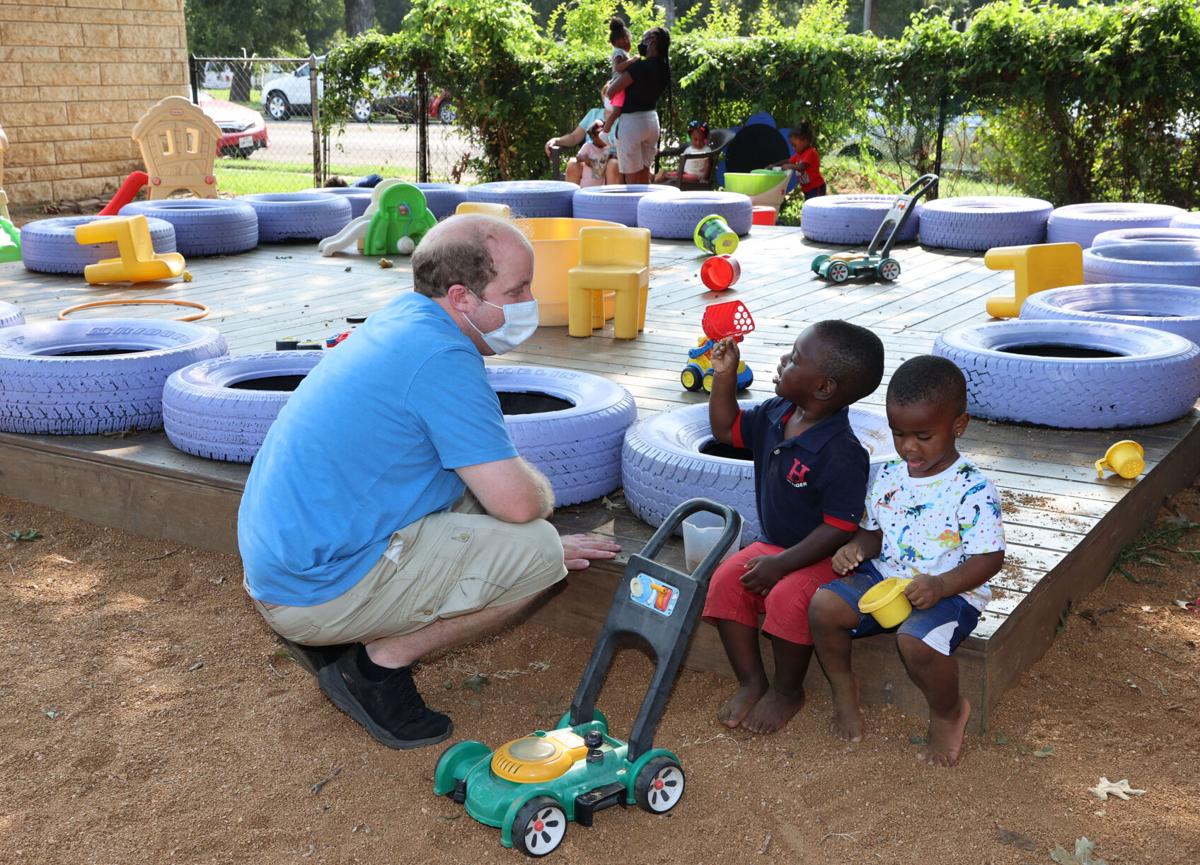 Former NFL offensive tackle Michael Oher will share his inspirational story at the fifth annual Rise Up! Waco fundraiser for the Talitha Koum Institute, an organization with inspiring tales of its own.
Well known for having his life story portrayed in the movie, "The Blind Side," Oher now rarely accepts speaking engagements. But he signed on after Talitha Koum Institute (TKI) Executive Director Susan Cowley's invitation by email after seeing how well Talitha Koum's vision to reduce childhood stress relates to his own experiences.
The event is at 6 p.m. Oct. 19 at the Baylor Club.
As one of 12 children of a crack-addicted mother and absent father (who was murdered while Oher was a senior), the young man floated from home to home, often homeless or sleeping on couches as he repeated two grades and attended 11 schools in nine years.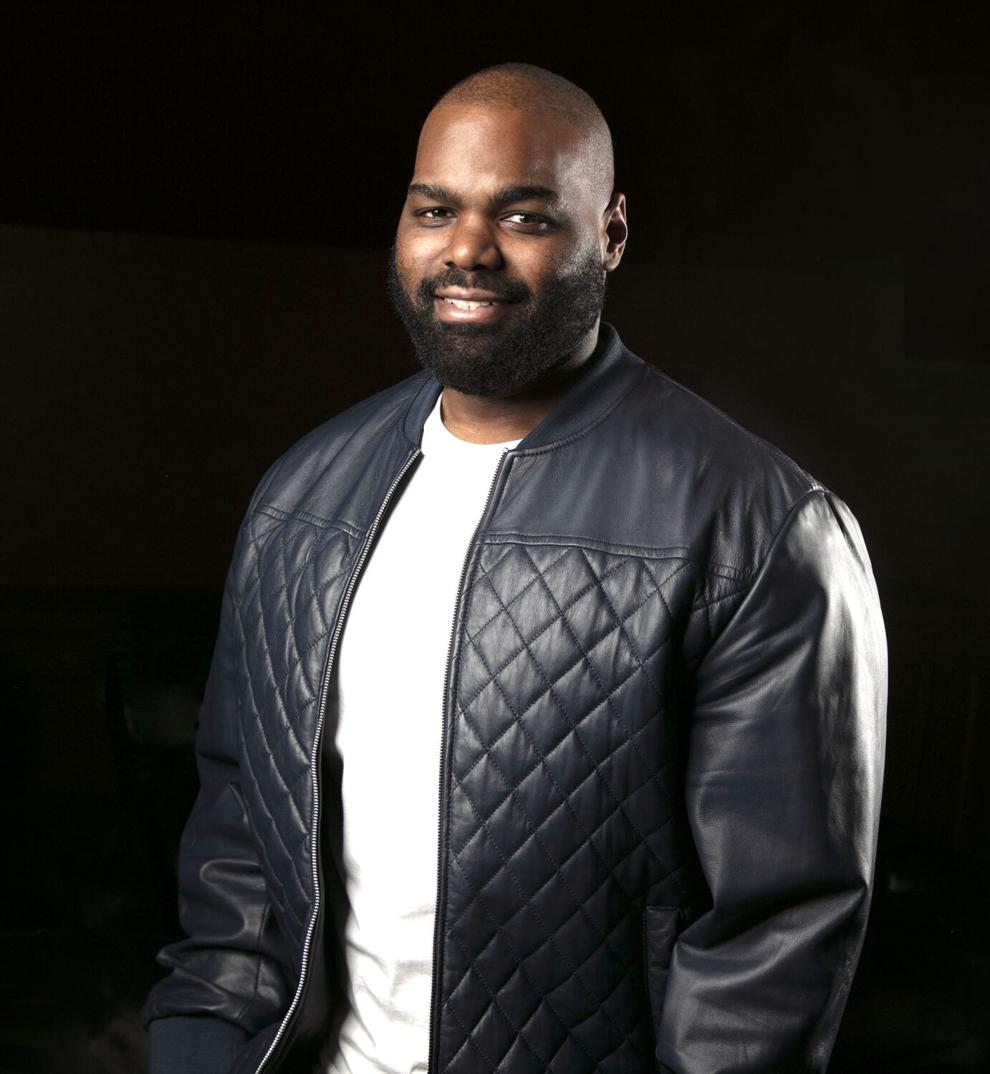 At age 16, he was taken in by Sean and Leigh Anne Tuohy, who became his legal guardians the next year. Oher became a high school and college All-American, then played five years with the Baltimore Ravens, helping them win the Super Bowl in 2013. He played another three years with the Carolina Panthers, including in Super Bowl L.
"Michael's powerful story of growing up in the slums of Memphis is overwhelming," says steering committee chair Alice Starr, "but he wants to help other kids have the fortitude to rise up from their unfortunate backgrounds to become young men and women of character and purpose. He also knows that escaping a life of destitution is only possible with divine and human intervention."
Despite the athletic success, the University of Mississippi grad still struggles with the ghosts of his past.
"Michael is willing to talk about his early life trauma with our guests through an interviewer asking questions instead of a stand-up speech," Cowley says. "He's quite candid about connecting his childhood story to his current mental health.
"He actually didn't move in with the Tuohys until his senior year, not earlier like in the movie, and he had a lot of friends and family who let him couch surf. That is exhausting! While his book title is 'I Beat the Odds,' he is clear in saying, 'I didn't do this alone.' We forget how vital basic necessities are, like owning shoes, which he said made a big difference, even in academics."
About Talitha Koum
Founded in 1999 and based at 1311 Clay Ave., TKI seeks to follow Jesus and takes its name from the words Jesus spoke to a dead girl in Mark 5:41, "My child, rise up" ("Talitha koum" in Aramaic). It continues to make a big difference by helping hundreds of children through various programs like its therapeutic nursery, HighScope early childhood curriculum and mentoring and parenting programs.
Chosen by TKI for its researched effectiveness, HighScope furnishes children with six steps for problem solving instead of having adults take care of situations, especially effective for those in strife-prone neighborhoods, Cowley said.
Talitha Koum's own results are impressive. Of those eligible for high school graduation, 87% have walked the stage. And of those, 66% have gone on to higher education, most being the first in their families to do so.
As these students enter public school, TKI goes along with love and support through 19 mentors, including husband-and-wife teams, who assist parents with their children's needs from kindergarten to college or career, building confidence and trust along the way.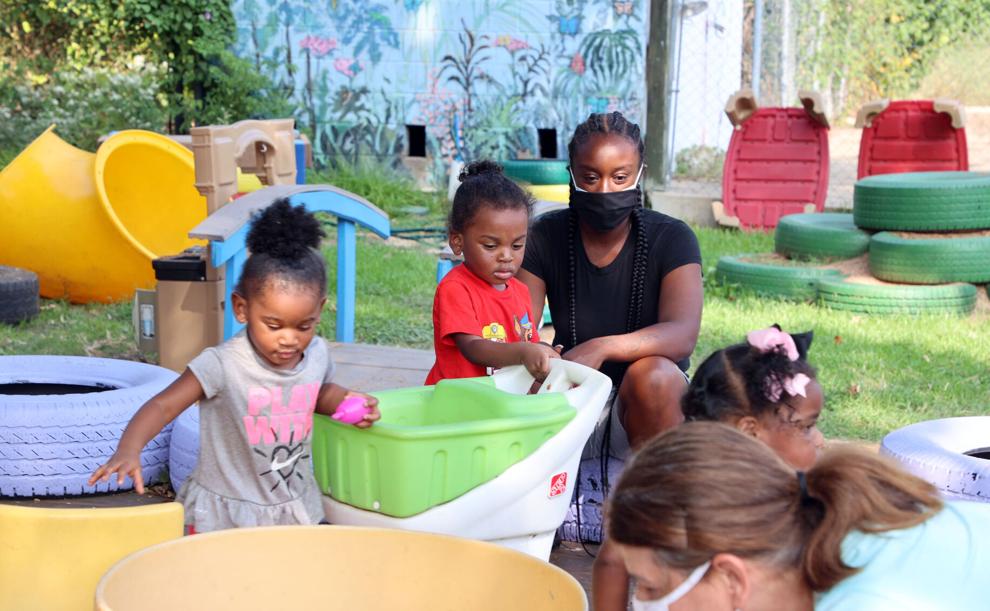 The organization hosts more than 200 volunteers each year and gives tours 40 at a time or one at a time. Talitha Koum parents are offered intensive support classes 6-7 p.m. on Tuesdays at the institute's Nurture Center along with a forum for young mother and mothers-to-be to address parental issues and a monthly Bible study.
"Our latest program development is for foster-to-adopt families who yearn to give a forever home to a foster child but experience out-of-bounds behaviors that threaten the adoption," Cowley said. "Talitha Koum steps in to help the child become self-regulating and offer hope. This fundraiser is one-third of our operating budget, mostly for facilities and staff salaries, which are not large.
"Rise Up! Waco is not simply a fundraising event. It's a compassion-raising event. It is our opportunity to focus awareness about childhood trauma and its effects so that more in our community will say, 'What happened to you?' rather than 'What's wrong with you?'"
Surviving 2020
With last year's fundraiser shut down due to COVID-19, TKI didn't even mail out invitations, but had a Graduate of the Year video with an online auction, a match grant to attract new monthly donors and a series of mailed appeals, which more than made up the needed revenue, Cowley said.
"We're grateful for donors who made up the difference, people who saw we couldn't have the event and stepped up with larger donations," she explained. "We also received federal dollars through the Payroll Protection Program two years running. No one was laid off, and we were closed only during the mandated quarantine period."
Another fall fundraiser for Talitha Koum is Rise Up! and Learn, a wide range of opportunities to learn new skills, brush up on Waco history, practice yoga and more through December while supporting its children. The glimpse of local history is Oct. 10 ($20 per person); beginning calligraphy Oct. 28 ($35); Namaste yoga Nov. 9, 11 and 13 ($20 per class, $50 for all three); and certified CPR Nov. 13 ($75 for infant/child/adult) and Nov. 16 ($60 for adult only).
"Many of our little ones live in the toxic stress of deep poverty, which can cause them to experience neglect, abuse and violence," Cowley said. "We do not blame their parents who are, themselves, enduring the stress of poor wages, transportation breakdowns, uncertain housing and other disruptions. We love and respect our parents for getting out of bed in the morning and bringing their children to our door.
"They attend parents meetings on Tuesday evenings, not because it is required (it is not), but because love and respect awaits them. Our mantra is 'Once a Talitha Koum parent, always a Talitha Koum parent,' and some continue to participate after their children are in high school."
TKI Covenant Partner chair JT Carpenter says, "It is our God-given task to lighten their burden by shouldering it with them, and it is our privilege to do so."
Starr agrees, saying, "Talitha Koum not only provides a loving and nurturing environment for babies and children, but it also offers therapeutic brain development so that they can discern right from wrong behavior. We want to help these precious children thrive, and I encourage the Waco community to support the Rise Up! Waco gala. This year's event will be the best ever." 
---
When, where: 6 p.m. Oct. 19 at the Baylor Club.
Tickets: Available online at RiseUpWaco.org through Oct. 12. Cost is $125 for individuals or $1,250 for a table for 10. Tickets include dinner and wine along with the evening's entertainment. Credit-card or bank-transfer donations can be one time or recurring for any amount and can be dedicated in someone's honor or memory.