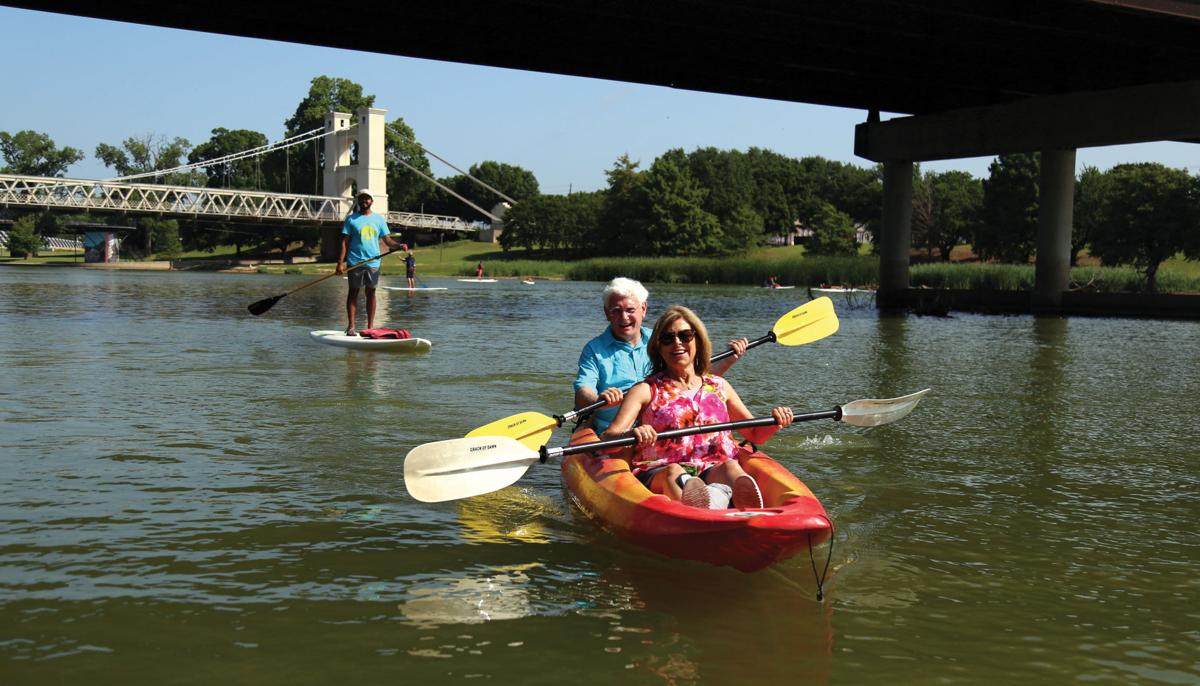 As summertime heats up, so do the opportunities to get out and be active. Thankfully, Waco is loaded with opportunities to stay active, no matter your age.
Whether it's kayaking on the Brazos River, biking or hiking in Cameron Park, or getting out to enjoy the amenities of a neighborhood park, the chance to get exercise is available.
Simply getting out of the house amid all the COVID-19 pandemic restrictions has been its own reward. Getting to exercise or do a sport is a bonus.
Jonathan Cook, director of the city of Waco Parks and Recreation Department, has seen that at Cameron Park.
"If there's been a silver lining in this pandemic, it seems like families and friends have come out to get back to nature," he said.
"There's a lot of green space in Cameron Park, and it seems people have been doing a good job of social distancing. We're happy to see people enjoying the great outdoors."
Fitness centers, golf courses and tennis courts all offer places to be active and live healthier. Want to play disc golf? There's no shortage there either with four championship-level courses in the Waco area.
Physicians urge patients to try to get at least 30 minutes of exercise a day, getting their heart rates up, even if it's just for a walk in the neighborhood. That's still beneficial, they said.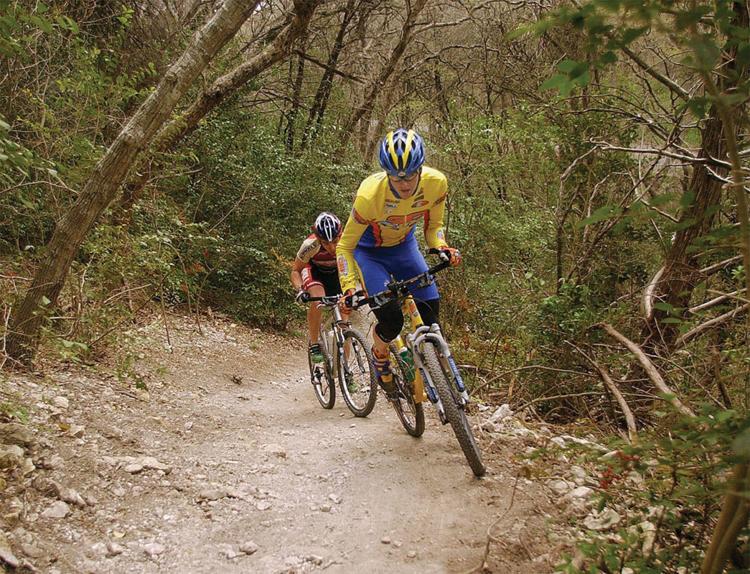 Out on the Water
Realtor Camille Johnson and her husband, Fred, recently experienced kayaking on the Brazos River for the first time with Waco Paddle Company. They enjoyed the outing and are talking about coming back.
The couple stays active. They do walks together and work with personal trainers twice a week at WRS Athletic Club.
"We like to get out and do something," Fred said.
Summertime and the warmer weather certainly are conducive for encouraging people to get out on the water, said Ross Harris of Waco Paddle Company.
Harris, who owns Waco Paddle Company with his wife, Beth, and her sister, Sarah Raley, said they've been busy since opening on May 1.
"We've been slammed from day one," Harris said. "We've had beautiful weather and people were ready to get outside."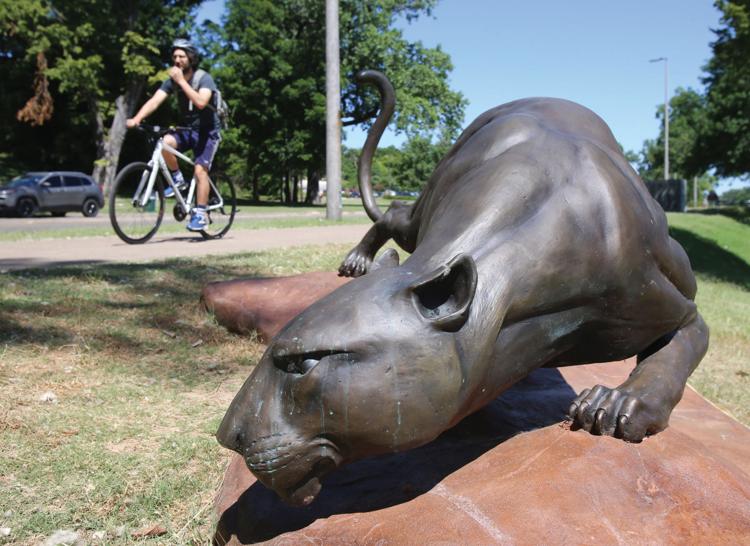 When Waco Paddle opened this year workers were diligent about sanitizing the equipment because of COVID-19 concerns. But as more information was learned about the virus not lasting long on surfaces and the kayaks are constantly exposed to water and the sun, the virus is less of an issue, he said.
Options for renting kayaks along the Brazos River weren't available until 2012 when Outdoor Waco opened. Harris managed the rentals for Outdoor Waco and got familiar with the business.
After an ownership change, Harris purchased the business in 2016 and opened Waco Paddle Company.
"We enjoy being able to connect that access to the great resource of the Brazos River," he said. "We're trying to make easy affordable access to the river."
The company also is happy to play a part in keeping the Brazos River clean. It provides kayaks to assist Keep Waco Beautiful volunteers collecting trash on quarterly cleanup days.
Harris said the business has a lot of first-timers trying out the kayaks or those who say they haven't been on one since they were a kid. Waco Paddle Company has single- and double-seated kayaks as well as paddleboards and canoes.
He regularly hears from customers about how much they enjoyed the experience, and that's evident in the repeat visitors who make it a semi-regular part of their routine.
While the age range is wide for those enjoying the kayaks, from young kids to post-retirement age, Harris admits the paddleboards have more appeal with the younger crowd.
"And as it gets hotter, it's easier to take a dip in the river off a paddleboard," he said.
Harris is happy the river is available right now. Heavy rains last spring kept the Waco Paddle Company and Pura Vida Paddle, which is on the other side of the river, sidelined into June because the water was too high and it was unsafe.
It's a seasonal business, with May, June and July being the most active months.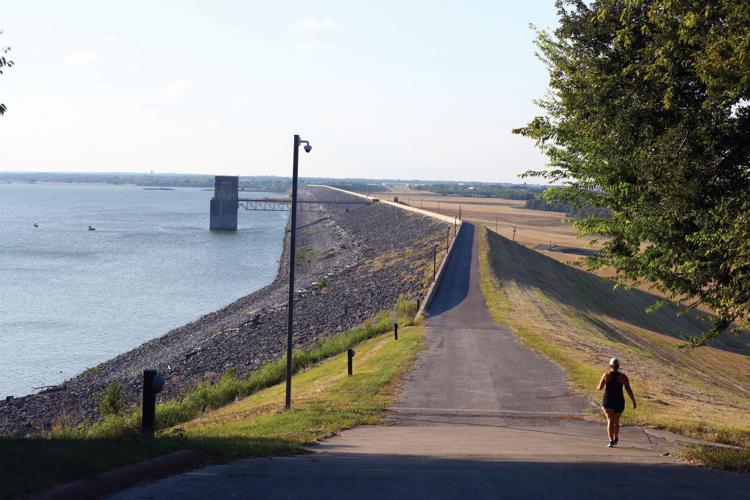 Beyond the regular schedule, Waco Paddle Company has held weeklong half-day camps for kids that have been very popular, he said.
"We've had a dramatic demand for that," he said.
Special paddle opportunities include sunrise and full-moon outings. Harris said when the I-35 bridge is lit up with color it casts a beautiful glow on the water for paddlers.
"We're thankful for the folks who have come out and supported us," he said. "It's been great to see that."
Waco Paddle Company has in turn, paid that back, with half-price rentals to teachers and first responders.
Harris said he's happy to see people enjoying their time on the water and getting that chance to enjoy nature.
On the other side of the river, Pura Vida Paddle offers SUP yoga classes. SUP (stand up paddle board) yoga is yoga exercise, but while floating on the water.
Hike and Bike
Not everyone feels comfortable getting in freshwater rivers or lakes. If you're more at ease on terra firma, the 416-acre Cameron Park is popular for activities ranging from hiking, biking or running on its trails to flinging discs around its 23-hole disc golf course.
Mountain bike enthusiasts know that Cameron Park has one of the best trail systems in Texas. Cameron Park has hosted events such as the Texas Mountain Bike Racing Association series and XTERRA. It can be a challenging course.
With approximately 20 miles of twisting trails, Cameron Park features a multi-use National Recreation Trail system as designated by the National Park System.
Hikers and bikers are treated to a great system of trails and views throughout the park. Just remember to wear light clothing in the summer, bring that sunscreen and carry enough water for as long as you meander through the trails.
It's up to you whether you want to scale Jacob's Ladder near the Redwood Shelter.
Signs are marked throughout the trail system, but you also can download the Cameron Park app which includes maps of the trails, the disc golf course and paddling trails.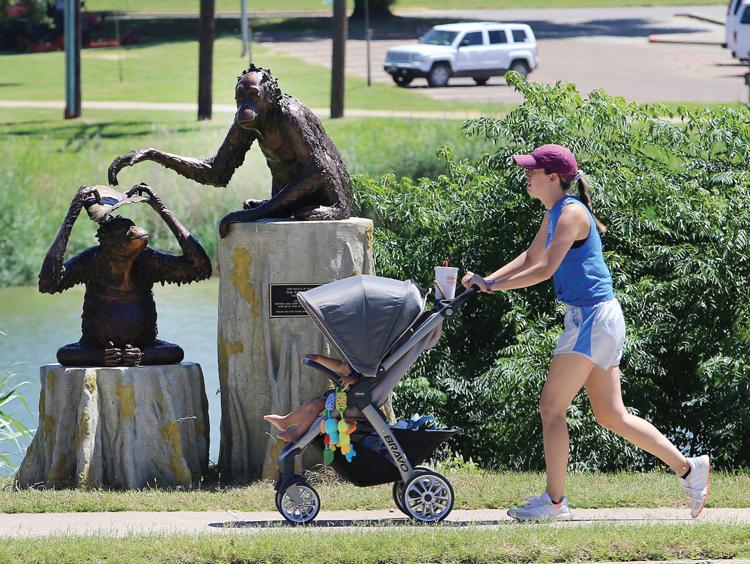 Biking along the river has been made a bit more picturesque with the addition of the Waco Sculpture Zoo that starts in Pecan Bottom and stretches about a mile along the river to the Waco Vietnam Veterans Memorial.
Want more scenic water views? Lake Waco Dam has a 2.8-mile hike and bike trail that has been popular for years. Parking is at Airport Road. The trail opens one hour before sunrise and closes hour after sunset.
Though not as extensive, the Woodway Trail is a 2.4-mile loop in Woodway Park along Lake Waco that offers another area for hikers and bikers to explore.
Toward McGregor is the Cotton Belt Trial, which opened in 2013 on an abandoned St. Louis Southwestern Railway corridor. The 2.5-mile trail includes a winding route that goes under Old Lorena Road and to a bridge over the Bosque River.
Disc Golfing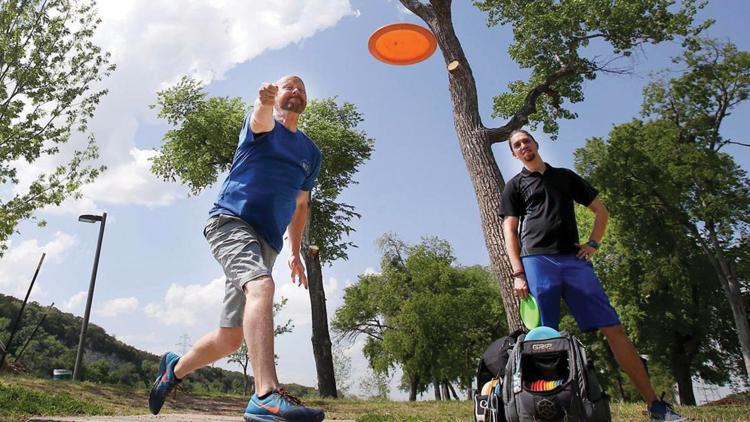 Disc golf has been popular in Waco in recent years thanks to four top-notch courses. It's also easy to social distance when spread out across the expanse of the course.
Cameron Park has a 23-hole course, while on the opposite side of the river Brazos Park East provides an 18-hole layout.
Eighteen-hole courses also are available at Woodway Park and Hewitt Park.
Disc golf doesn't cost much for beginners, but the more hard-core players and certainly professionals can have a bag loaded with discs of varying styles and weights befitting their experience and needs.
Brazos Park East hosted the Waco Charity Open, drawing professional players to the course named "The Beast," in March shortly before the pandemic took hold.
Disc golf courses here are free to play and at the very least gives players a little exercise as they walk the course or have to retrieve an errant toss.
Those who prefer hitting around a golf ball have options at the city-owned Cottonwood Creek Golf Course, the semi-private Lake Waco Country Club, the semi-private Bear Ridge Golf Club (which is undergoing improvements under new ownership) or the private Ridgewood Country Club.
Back to the Gym
For a lot of people with a fitness routine, some of their best news in recent weeks came when gyms and facilities like the YMCA opened back up.
The desire for many to get back to workouts was evident Monday, May 18, when the Waco Family YMCA opened at 6 a.m. (an hour later than its regular schedule before the pandemic).
"There was a line of people waiting for us to open on the first day we could open," said Susan Krause, branch executive for the Waco Family YMCA. "That group was very anxious to get back."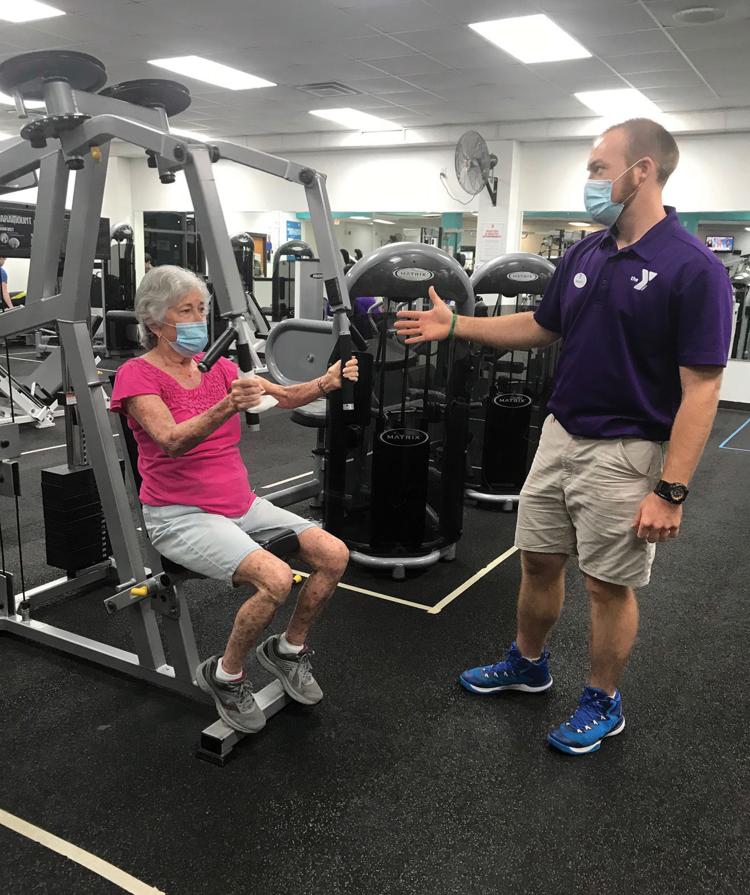 And while the YMCA has been busy, especially with implementing extra safety guidelines moving exercise equipment farther apart, screening people and doing more extensive sanitizing of equipment and the facility, Krause said the numbers haven't returned to pre-pandemic levels.
"Not everyone is back," she said. "A lot of people are still waiting because they don't want to take any chances, and I understand that."
The YMCAs are opening back up in phases as various restrictions are lifted, per the governor's orders.
Many were happy to get back in the lap pool to resume swimming, considered a great all-around activity as a low-impact aerobic exercise good for the lungs, heart and general fitness.
While the lap pool reopened on May 18, the therapy pool, which is shallower and has warmer water beneficial for the aqua fitness classes used by older adults, didn't reopen until June 8. Aqua fitness classes also resumed with that reopening.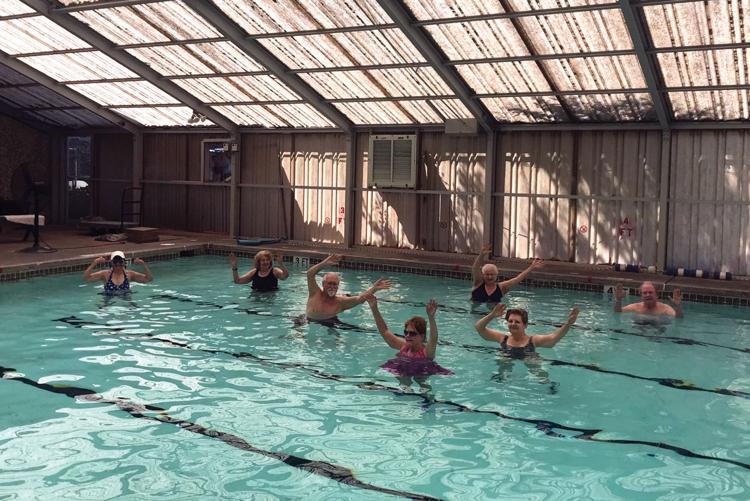 Indoor group exercise classes, with social distancing in place, also recently resumed. The Low-Impact Fitness class that Krause leads on Tuesday and Thursday mornings averages 10-12 people all 65 and older.
All group exercise classes are on modified schedules to allow for cleaning and disinfecting of the rooms between use. The YMCAs are following a schedule to clean certain areas of the building at various times of each day.
The Family Y should soon return to offering its Enhanced Fitness classes that work on mobility, balance and flexibility, which are important for older adults, Krause said.
Both the Doris Miller YMCA and the Waco Family YMCA have running limited hours and aren't open on Sundays for now (Doris Miller is also closed on Saturdays).
The YMCAs hope to resume their Silver Sneakers programs soon, she added. Silver Sneakers is a nationwide fitness program, with more than 13,000 participating gyms and fitness centers nationwide.
The program is provided at no cost by more than 60 health insurance plans nationwide. People can check the SilverSneakers.com website to see whether their plan includes the program.
Silver Sneakers classes tend to be fun and relaxing and more social, she noted.
Like everyone else, Krause will be watching the reports of positive COVID-19 cases in the county in the hopes the summer months don't see a spike that will result in shutting down gyms and businesses again.
"People have been so excited to feel like they're getting back to normal, and reuniting with the group of folks that've worked out with," Krause said.
Be the first to know
Get local news delivered to your inbox!