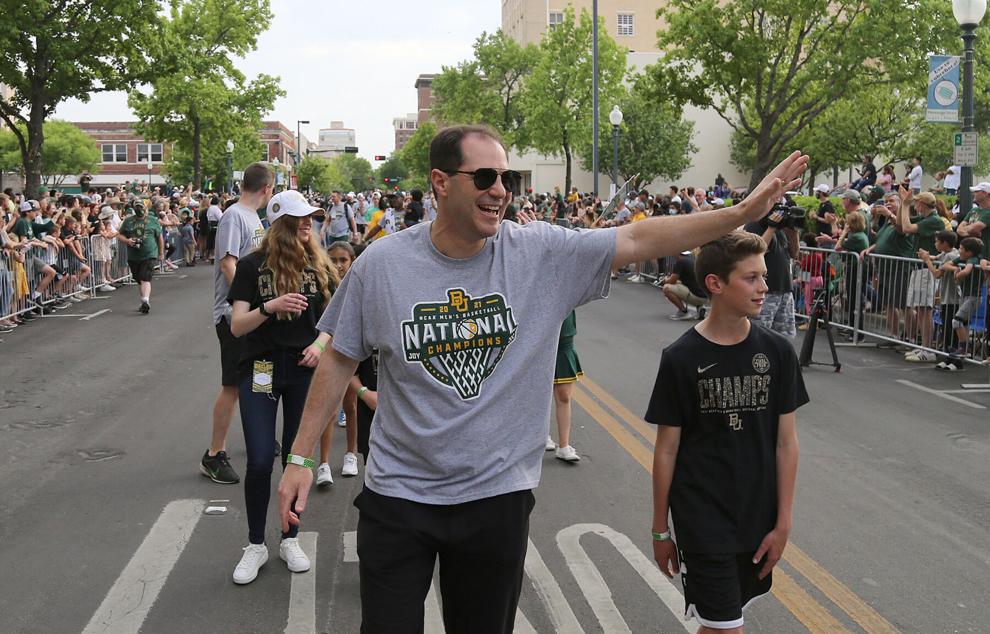 Scott Drew came to Baylor University in 2003 telling fans that he took the head coaching job at the scandal-rocked program because he believed the Bears eventually would have a chance to win a national championship.
Eighteen years later in Indianapolis, Drew's vision came true. On April 5, 2021, the Bears crushed previously unbeaten Gonzaga, 86-70, to win Baylor's first men's basketball national championship.
For his leadership in bringing Baylor that title, a program that embraced a "culture of joy," and his effervescent optimism, Drew is named Waco Today's Person of the Year.
In October Drew was making his usual preseason appearances at spots like the Waco Rotary Club and Greater Waco Chamber Tip-Off Luncheon. He was asked whether he's gotten comfortable with now being introduced as the head coach of the national champion Baylor Bears.
"That's a good feeling to get used to," the 51-year-old said. "A feeling that definitely never gets old is the joy and excitement when you see Baylor fans or Central Texas people that are wearing championship shirts come up to you and say, 'I've watched that game 12 times.'
"The great thing too for me personally is that our family has been here coming up on 20 years. Our three children were all born here. It's seeing the excitement from not just fans, but friends and people in the community that you love and respect and admire. Seeing their excitement, that's really cool and that's been a great blessing for our staff and me."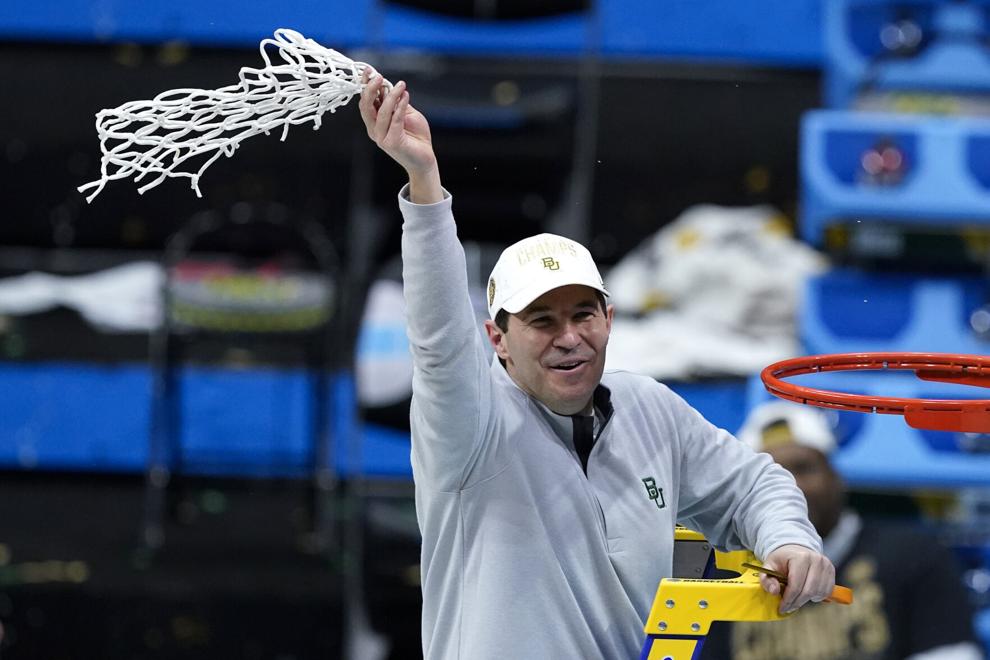 It was a decisive victory for the Bears, who finished the season with an 28-2 record and might have gone unbeaten if not for a COVID-19 pause. All the NCAA Tournament games were played in a "bubble," isolating the teams in an effort to avoid contacting the coronavirus.
"That was a once-in-a-lifetime experience, playing in the bubble," he said. "But we had a lot of great memories too. Spending three and four weeks with our players and staff was so enjoyable."
Baylor's embodiment of a "culture of joy" made the team easy to rally behind.
"We've always been a Christ-centered program," Drew said, "but JOY is an easy way to make sure you prioritize things the right way: Jesus, others, yourself. When you're playing for an audience of one, when you're playing for your teammates, that makes it real easy for yourself."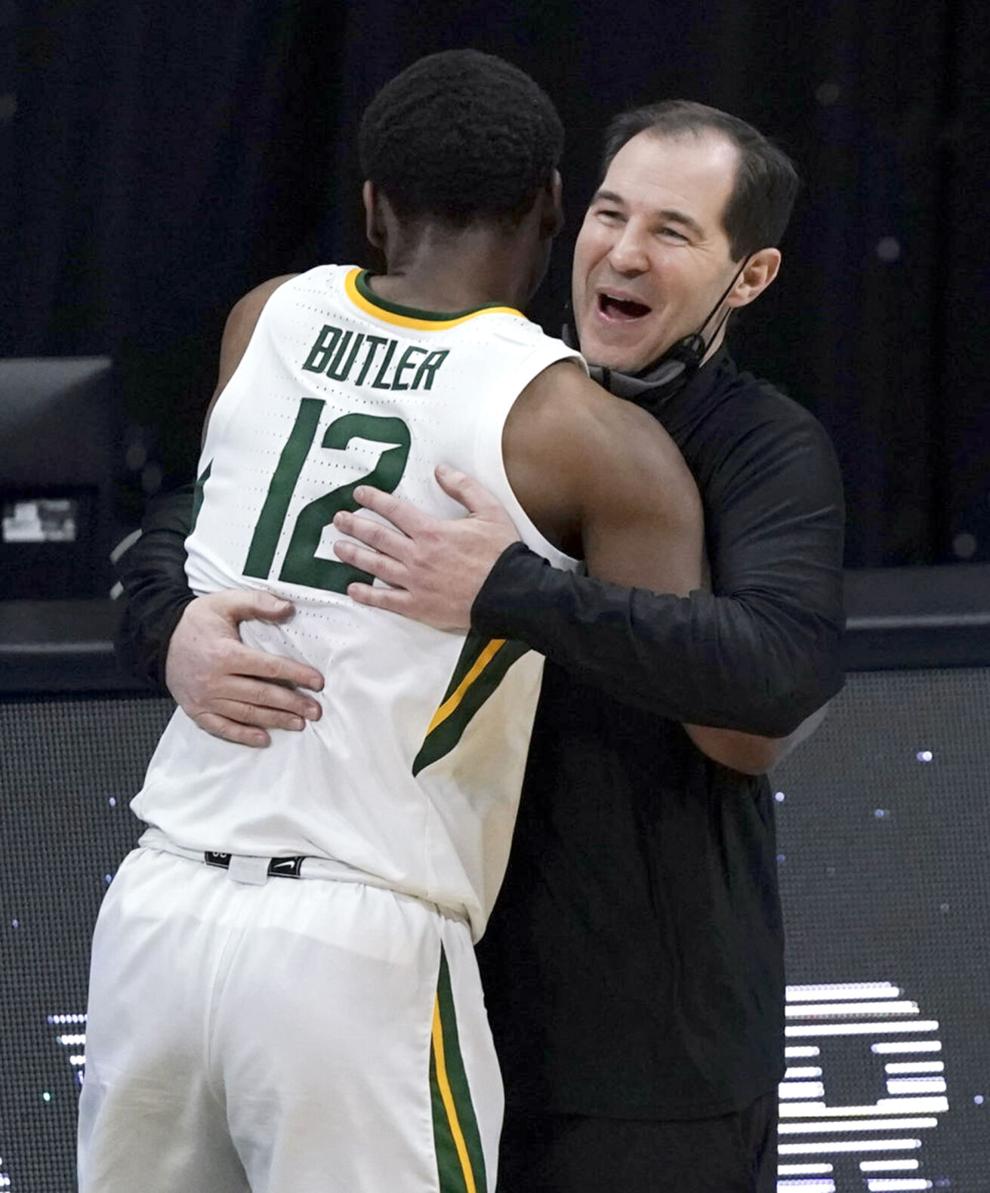 Coming to Baylor
Plenty of people questioned Drew's decision in 2003 to leave his job as head coach at Valparaiso University just one season after taking the program over from his father, Homer Drew, who had retired.
Baylor was reeling from a teammate murdering another player, which exposed numerous NCAA violations under coach Dave Bliss. Sanctions would be coming for Baylor and the players were released with the option to go elsewhere. The best ones did.
It was tough going early on, but Drew came in with an optimism and focus that eventually couldn't be denied. Starting in 2008, Baylor became a perennial NCAA Tournament team.
The Bears reached the Elite Eight in 2010 and 2012 and made the Sweet 16 in 2014 and 2017.
"I think being close in 2010, 2012 and maybe 2017, made (the championship) that much more exciting, that much more of a blessing, knowing how hard it is to achieve," Drew said.
The Bears were 26-4 in 2020 and poised to make a deep run in the tournament until COVID-19 canceled the rest of everyone's season.
It was a veteran and talented team that returned for Drew and the 2020-21 season. Davion Mitchell, Jared Butler and MaCio Teague were in their third year with the team and Mark Vital was a fifth-year senior.
"They were not only outstanding players, but people who have been in our program (a long time)," he said. "That's a lot of experience with us, a lot of experience with our program, culture, what we want.
"We love the new group that we've brought in with the three freshmen – Kendall (Brown), Jeremy (Sochan) and Langston (Love)."
Love, unfortunately, is out for the year after suffering a knee injury in a scrimmage with Texas A&M.
"But he'll come back and have a great career here," Drew said "Great young man and a great player. Baylor fans are going to love cheering for him."
Transfers Dale Bonner and James Akinjo are expected to have an impact alongside returners Matthew Mayer, Jonathan Tchamwa Tchatchoua, Flo Thamba and Adam Flagler, who all saw significant playing time last year.
"Having talent's one thing," Drew said. "Having experience is another and you need that combination. "That's what also is so exciting about this year's team. Normally, when you win a championship you don't have a chance the next year because you don't have either the talent or the experience."
Tough Challenge
Drew said the challenge of repeating as national champions is a daunting one. Only two teams, Duke (1991, 1992) and Florida (2006, 2007), have done it since the stranglehold of John Wooden's UCLA teams in the 1960s and early '70s.
"But at the same time, we have that opportunity and that's really exciting as a coach," he said. "Not many teams ever have that opportunity because that means you've got to win a championship to be in that position. So we're excited not only about the challenges that lie ahead for us, but the opportunities as well."
Being a coach means having a short memory and not resting on your laurels, he said.
"That's the one thing about coaches," Drew said, "You're always looking ahead, and it's that 'next play' mentality, so really you don't have much reflection until you probably retire and at that point you hope your memory is good enough to reflect," he said with a laugh.
"Virtually right after the championship you're focusing on the NBA draft, who's coming back, how can you help those who are leaving, finishing up recruiting for this season. Then you move to the summer where you're recruiting the junior class. Then you bring in the current players.
"That's the excitement about coaching. There's always something next. People want to know what coaches do and I always say most people have one, two or three children. When you've got 13 teenagers (the players), you can imagine you have enough to keep you busy."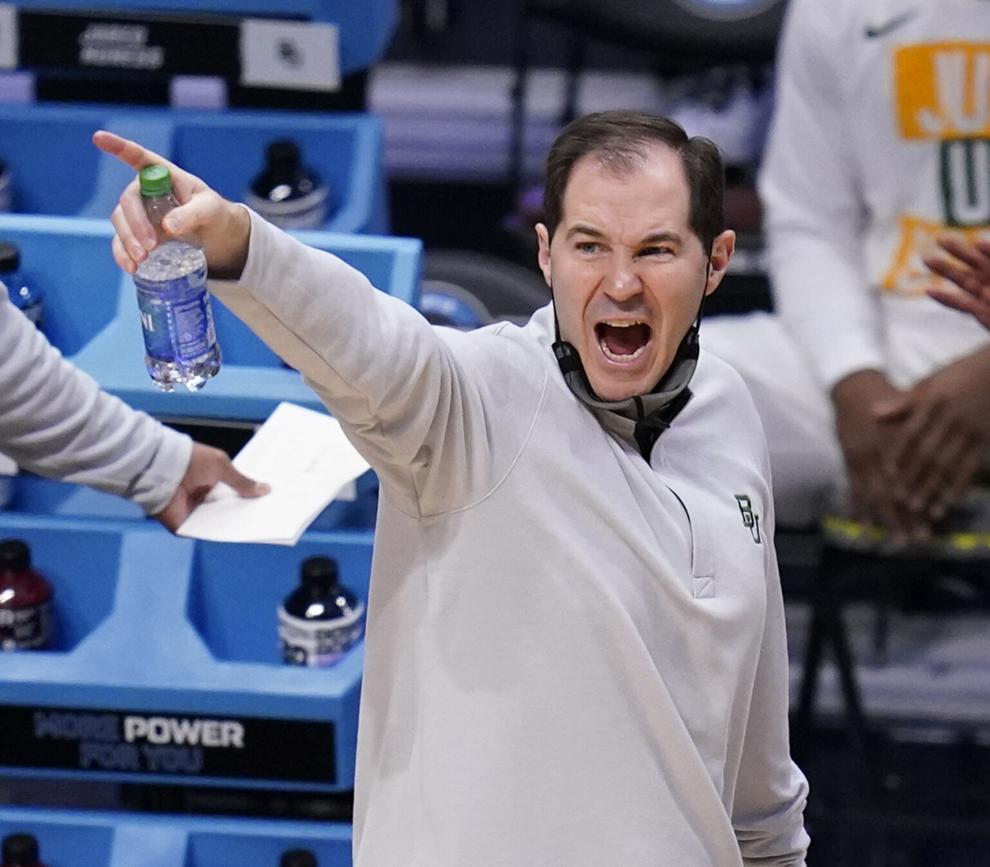 Downtime
As for Drew's actual children, he likes to spend whatever free time he has with them.
Scott and his wife Kelly, a former prosecutor, have a daughter, Mackenzie, and two sons, Brody and Peyton, ranging in age from 10 to 17.
Drew enjoys going on fishing outings with his father and brother Bryce, who coaches at Grand Canyon University.
Living 18-plus years in Texas, Drew says he's gotten into hunting more and loves to go out with his boys.
"I think the doves are pretty safe in Texas as long as I'm hunting," he joked.
Free time with the family usually includes watching a movie, playing basketball outside, swimming and … pickleball.
Dad Homer got him into that sport, which is similar to tennis but played with paddles on a smaller court. During free time inside the NCAA Tournament bubble, a frequent pickleball partner was Mark Few, Drew's counterpart at Gonzaga.
Looking Ahead
He is excited about the new attractions arriving in Waco, such as Top Golf and Main Event, and is looking forward to when Baylor basketball will play in its new pavilion. Groundbreaking is set for summer 2022 although the location has yet to be announced.
"It'll be a big help for the future of Baylor basketball, men's and women's," he said, as the new venue should boost fan engagement.
"Coaches know it takes a team to win," he said. "The team is your administration. It's your school. It's the fans. Because that makes a difference. As long as officials are human, fans are going to have an impact on the game. As long as players are human, (fans are) gonna have an impact on the game.
"I always say you can watch a game or affect it, and this championship was won by all of us. And that's something for everyone to feel a part and be proud of.
"That's what the new pavilion will help with … fans being closer to the action and hopefully even help more with the home-court advantage."
Fan Effect
Baylor fans who traveled to support them during the NCAA Tournaments definitely had an impact, he said.
"One of my favorite memories was leaving the hotel (in Indianapolis) and going to the championship game," he recalled. "Baylor fans were basically lined up throughout that journey to the stadium. I didn't see one Gonzaga fan. I know that had an impact on our players.
"It was very similar to when we showed up in 2010 to Reliant (Stadium in Houston) and there was like 42,000-plus Baylor fans. That was jaw-dropping. I knew right then as a coach I didn't need a pregame talk."
Drew is also appreciative of his staff. Assistant coach Jerome Tang has been with Drew the entire time at Baylor.
"Our staff and assistant coaches have done a great job identifying who we can best help and who we can bring out the best in in our program based on their character and how they fit," he said. "Because if you like who you're with it's easier to do it.
"That's also a blessing; when you're a head coach you get to surround yourself with people you choose to work with. We have a great staff. We say that 'iron sharpens iron,' but they make me a better man, a better husband, a better father."
Though it will be tough to match last year's success, count on Drew to approach the season with his usual optimism.
If Scott Drew always seems upbeat, it's because of Homer Drew, he said.
"My dad is one of the most positive people," he said. "The coach and person he learned from was Dale Brown, another real positive, optimistic person.
"Life's too short to not go at it in a positive manner."