For more than 30 years the Central Texas Chapter of the Association of Fundraising Professionals (AFP) has annually honored outstanding individuals, groups and businesses in the community for their giving with National Philanthropy Day Awards.
The chapter accepts nominations in several categories and a point system is used in determining the nominee's success and abilities in various areas.
The recognition included a luncheon in November that publicly acknowledged the recipients. But the COVID-19 pandemic scuttled those plans in 2020.
While the big presentation couldn't occur, the chapter did want recognize two nonprofit groups for their responses in the face of the pandemic. Earlier this year the chapter honored Caritas of Waco and Creative Waco with an Outstanding Community COVID-19 Response Award.
Those entities were to be among the honorees for the luncheon organizers hoped to have this November. However, after the delta variant this year created a new wave of concern, it was decided that out of caution, this year's luncheon should not be held either.
The chapter didn't want to go another year without recognizing its deserving recipients, and those honorees are presented here.
Hal and Jana Whitaker
Lifetime Achievement Award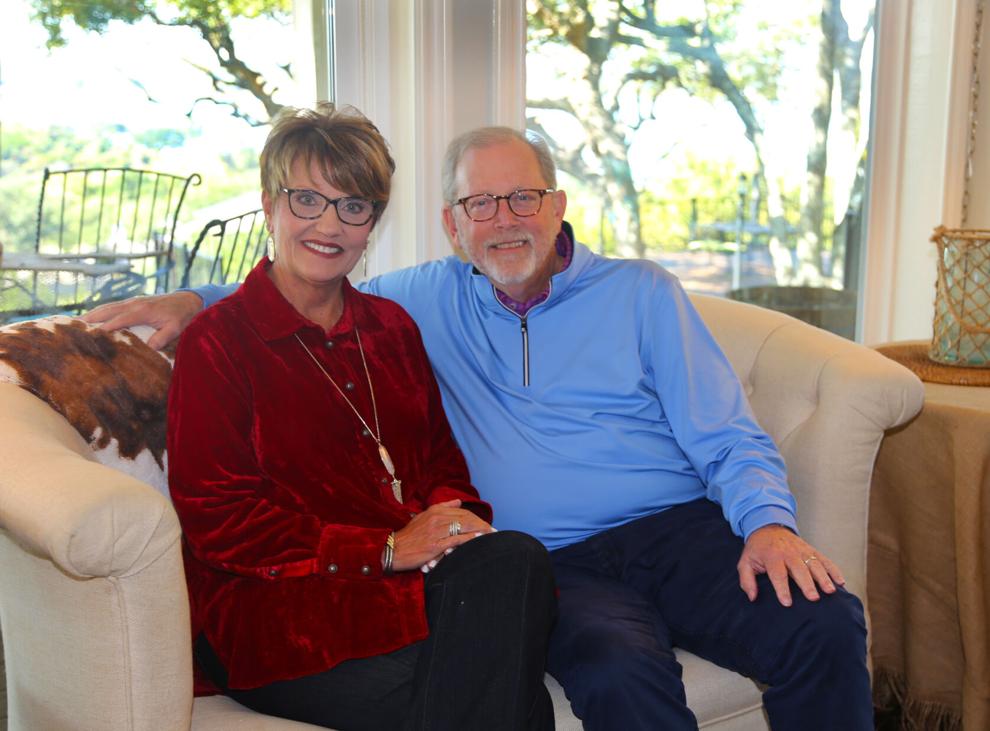 It's nearly impossible to use the word "philanthropy" in Waco, and not have the names Hal and Jana Whitaker cross your mind.
In their usual humility they are quick to say there are so many others deserving of the Lifetime Achievement Award. But they are humbled by the recognition.
"I think it's how we were brought up," Hal said. "You want to give back, especially to a community that's been so good to you."
Jana echoed those thoughts.
"Waco is different," she says. "It's a loving, giving, special community here."
While busy in their respective careers, they have used their free time in service to the community.
Hal has been an accountant in Waco since 1981. He spent many years at Englander dZignpak, ultimately serving as president and chief financial officer. Today he works in sales with Packaging Corporation of America.
Professionally, Hal has served on several committees associated with certified public accountants and served as president of the Central Texas Chapter of CPAs.
After moving back to her hometown of Waco, Jana began her philanthropic work at the American Cancer Society, where she served in several roles over a 12-year period, culminating as director.
It was while at ACS that she met Hal, who became the love of her life. Hal had been a volunteer with the American Cancer Society for several years, and is a cancer survivor himself.
Jana left ACS to pursue a career in marketing at Providence Hospital under Kent Keahey. After several years in this role, Jana moved up to the position of senior director of advocacy and external affairs. This role brought her back to philanthropy and getting involved within the community.
Jana now serves as the executive director of the Providence Foundation, the philanthropic arm of Ascension Providence. The foundation assists Ascension Providence in continuing its mission to provide spiritually centered, holistic care while focusing on the poor and vulnerable.
While professionally they have made a huge impact, their philanthropic and civic engagement is palpable.
Jana served on this year's Cattle Baron's Ball of Central Texas committee, which Hal also has served on for years. He co-chaired the ball in 1994 and 1995.
At this year's Cattle Baron's Ball it was announced that the Trail Blazers Award will be renamed after them.
During their time at the American Cancer Society, both Hal and Jana, with the support of many volunteers, raised the money to build the American Cancer Society building on Lake Success Drive.
Both Hal and Jana are involved in the Greater Waco Chamber of Commerce, saying that several of the people who have received the chamber's Legacy Award are their mentors.
They have been actively involved with the Total Resource Campaign since 2010, raising funds for the chamber. Jana has served on the chamber LEAD Mentoring Program for the last three years, sponsoring it in 2020.
They have both served on committees with the American Heart Association, raising funds to eliminate heart disease and raise awareness. In 2020, they chaired the Go Red luncheon.
Listing all the committees and organizations on which they have been involved would probably fill another page, but that exemplifies their dedication.
In 2006 the Waco Interfaith Council named Hal Humanitarian of the Year, and in 2016, the Central Texas AFP Chapter named him Outstanding Volunteer Fundraiser of the Year.
Robyn Trippe, director of development at Providence Foundation, summed up their attitude beautifully in her nomination of them.
"I have never witnessed anything but a warm smile and positive attitude from either of them through any of their trials," she wrote. "Instead, they both focus on the big picture; making the most of their life together, doing the most good for others, giving the most love to their sons and family (fur babies included) and serving their community the most humbly way possible."
Bill Clifton Jr.
Philanthropist of the Year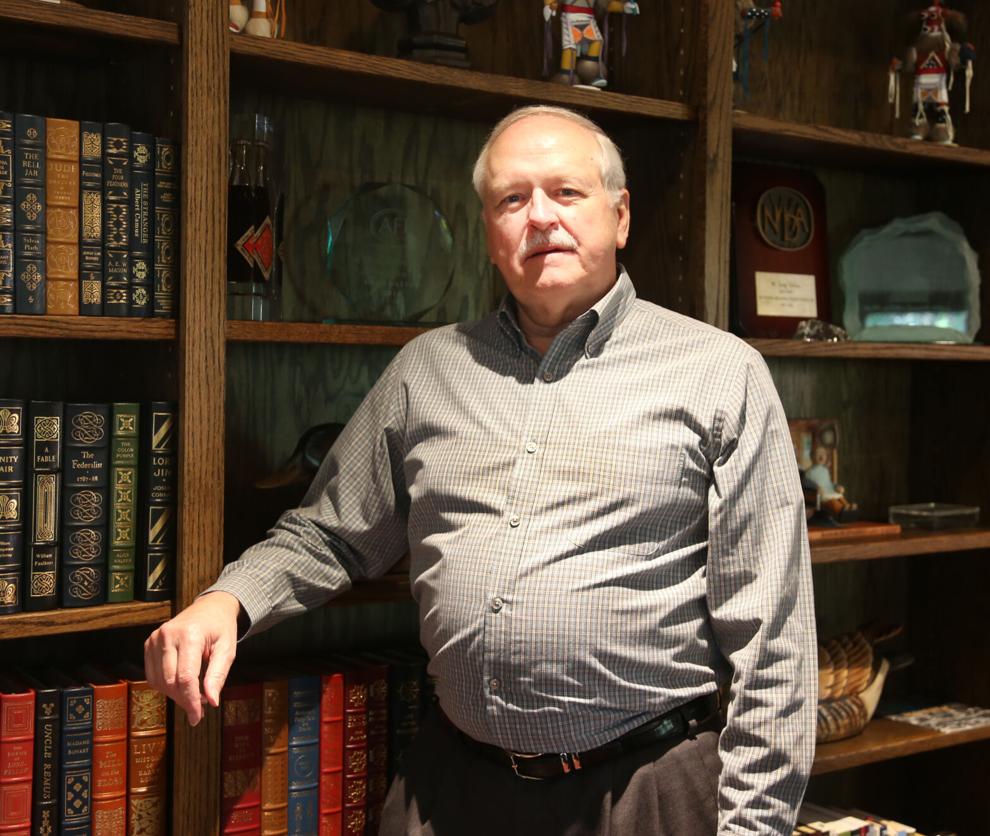 Bill Clifton Jr. has a long history of philanthropy in the community.
He and his brother Jim run The Clifton Group in Waco and oversee The Clifton Foundation that supports a number on nonprofit initiatives.
Clifton has served numerous years on the board of directors for Waco Family Medicine (formerly the Family Health Center and the Family Practice Center). In that time he has been a fierce advocate, champion and donor for the organization.
He has served on many other boards, such as Prosper Waco and the Cooper Foundation, and he been involved in the Waco Business League.
Anyone who has worked with him as a board member, knows that when he signs on to serve, his efforts always make the organization better.
Over the last several years, Clifton has worked with the leadership of Waco Family Medicine to explore the possibility of constructing a new main clinic space. In conjunction with WFM staff, he began to assemble a committee, ultimately getting Ed Page, regional manager of H-E-B, to agree to serve as chair.
Proven fundraisers were brought in to share their expertise on how large campaigns work. This included people like former banking executive Jim Haller and Harry Harelik (former executive director of the MCC Foundation) and Tom Stanton (former executive director of the Rapoport Foundation).
As conversations and visions of the new building took shape, the estimated cost began to increase. From preliminary figures in the range of $8 million to $12 million, the cost estimate ballooned to closer to $50 million.
Clifton was one of the first to pledge his financial support to the project. Though his foundation, he pledged $250,000 to the project, and several members of the committee quickly followed his example and committed pledges of their own.
The campaign committee continues its work with a goal to raise $12 million from individuals and private foundations. Thus far, $11.4 million of the $50 million project cost has been committed by the Waco Family Medicine Foundation, McLennan County and individuals.
Dan Ingham
Outstanding Volunteer Fundraiser
Oklahoma native Dan Ingham moved to Waco in 2003 to be a sports anchor for KWTX Channel 10.
He spent 15 years in television before moving to the First National Bank of Central Texas where he works as the vice president of marketing and communications.
Ingham and his wife Julie, a Waco ISD educator, have two children.
Ingham serves on a multitude of boards and committees, including the Heart O' Texas Fair & Rodeo, Baylor Waco Foundation, Greater Waco Sports Commission, Court Appointed Special Advocates and the United Way of Waco-McLennan County.
He currently serves as the campaign chairman for the 2021 United Way annual campaign. The campaign brings in more than $1 million annually, which goes to support over 40 local nonprofits in the areas of health, education, financial stability and safety-net services.
Ingham also served on the 2020-21 CEO search committee to find the new United Way CEO, Wendy Ellis. Now that Ellis has been hired, Ingham serves on the CEO onboarding committee, a group of individuals tasked with ensuring the new CEO has everything she needs to be successful in the long term.
"Dan has a true heart for all of Waco and the surrounding area and is making certain that he does more than his part to secure the brightest future possible for the next generations," Ellis said.
Ingham enjoys volunteering with the HOT Fair & Rodeo each year. President/CEO Wes Allison said Ingham is both a board member and active volunteer.
"Dan typifies the definition of a true volunteer," Allison said. "He isn't scared to get his hands dirty or meet with our sponsors to secure opportunities to give more scholarships. Dan is a great ambassador and always put the Heart O' Texas Fair in a great light."
Waco Family Medicine
Outstanding Community Service Organization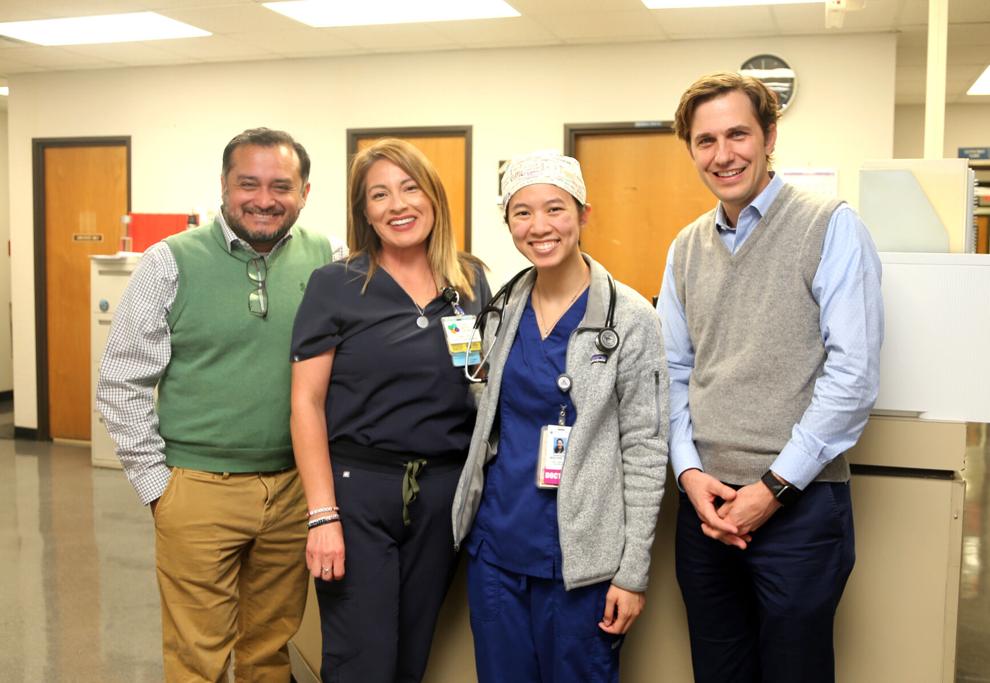 Waco Family Medicine's mission is to improve the wellness of the underserved and vulnerable residents of the Heart of Texas by providing effective access to high-quality, comprehensive primary healthcare.
Waco Family Medicine started in July 1970 in what was Providence Hospital on 18th Street and Colcord Avenue. WFM's central location is still there, although Providence moved long ago.
A shortage of physicians in McLennan County in the late 1960s spurred an effort to attract young physicians to the area. The Waco Residency Program was established to train recent medical student graduates in family medicine.
More than 440 physicians have completed their residency training. But WFM is also where the majority of the most vulnerable population receive their medical care. More than 96,000 people in McLennan County live at or below two times the federal poverty level.
In 2020, WFM saw more than 58,000 patients.
Waco Family Medicine took a lead role in responding to the COVID-19 pandemic. Before the first positive case was reported in the area, WFM established outdoor tent clinics for safe COVID-19 testing. It began a series of short videos and Facebook Live events to help answer questions.
WFM started doing telehealth visits in March 2020, and shortly after implemented curbside delivery of prescription medication at its pharmacy. By late spring it had started home delivery of prescription medications.
By June 2020, WFM offered same-day COVID-19 testing. It also entered into a collaboration with Baylor University on research pertaining to exposure risks. Since December 2020, when the COVID-19 vaccine was introduced, WFM has administered over 15,000 doses.
Chief Executive Officer Dr. Jackson Griggs was called upon to help with weekly press conferences about the pandemic alongside then-Waco Mayor Kyle Deaver and McLennan County Judge Scott Felton.
Aside from the care that WFM provides, service of employees outside the organization is strongly encouraged. Many of the staff engage in volunteer work in the community. Griggs is on the board of Prosper Waco.
Lemonade for Love
Outstanding Youth in Philanthropy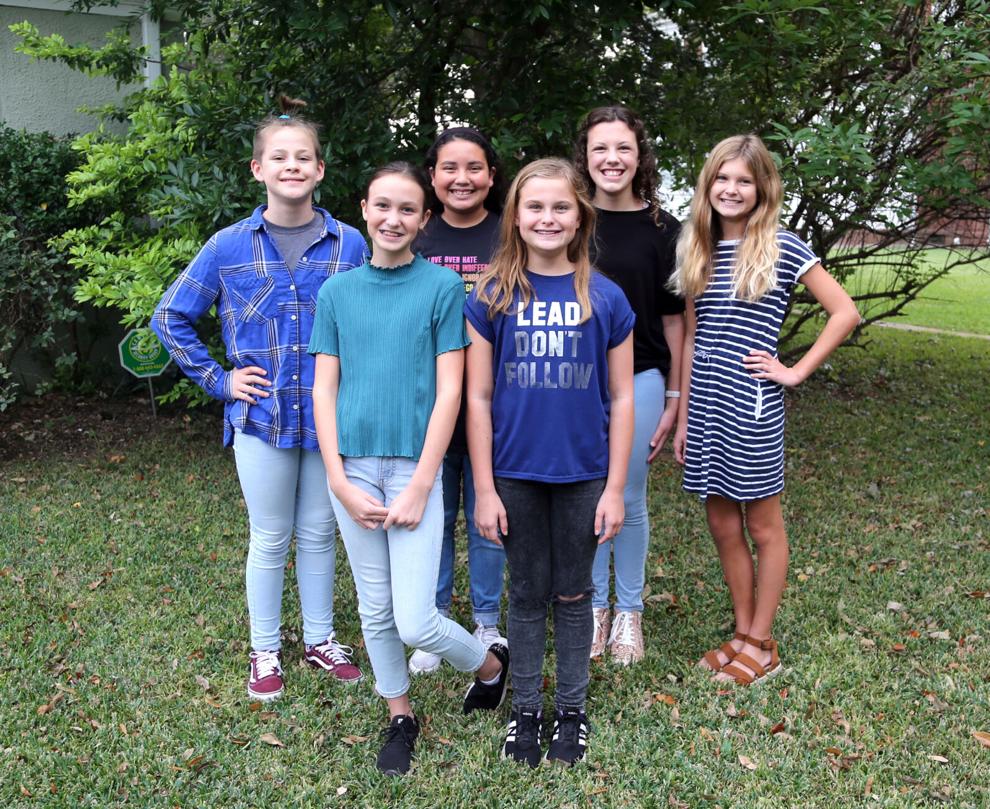 During the summer of 2020 before their fifth-grade year at Hillcrest PDS Elementary School in Waco, six friends sold lemonade and addressed a need for social change.
The girls — Caroline Hogue, Rory Stonikinis, Emma Clark-Martinez, Hayden Luce, Finley Ritter and Katarina Telep — who became friends through school, saw the reactions locally and worldwide to the killing of George Floyd in Minneapolis earlier in that summer.
They began asking questions about racial injustice. Those conversations led to a desire to raise money to support the local chapter of the NAACP and its work.
The girls hosted what they called "Lemonade for Love." They set up a COVID-friendly lemonade stand at the Stonikinis home in the Castle Heights neighborhood.
The girls' idea was supported by their parents. They purchased supplies with their own money and some help from their parents. The parents helped promote the lemonade stand by texting teachers and friends and by sharing on social media.
Many friends and neighbors came out to the lemonade stand in person, while others saw the information on social media and made donations electronically through PayPal and Venmo. At least five donations of $100 each were received.
Between the sale and donations that came in after, they raised more than $4,200.
The girls later went to the home of Dr. Peaches Henry, president of the Waco chapter of the NAACP, to deliver the donations. Henry was touched by their gesture.
"These young girls are taking action," Henry told the Waco Tribune-Herald. "It is often easy for people in the heat of emotion to want to be part of the conversation, but at this point in our country's history we are talking about action and it is commendable that these young girls looked at the situation and wanted to have an impact."
The money was directed to local education efforts, particularly in regard to voter rights and engagement.
Kim Patterson
Outstanding Fundraising Professional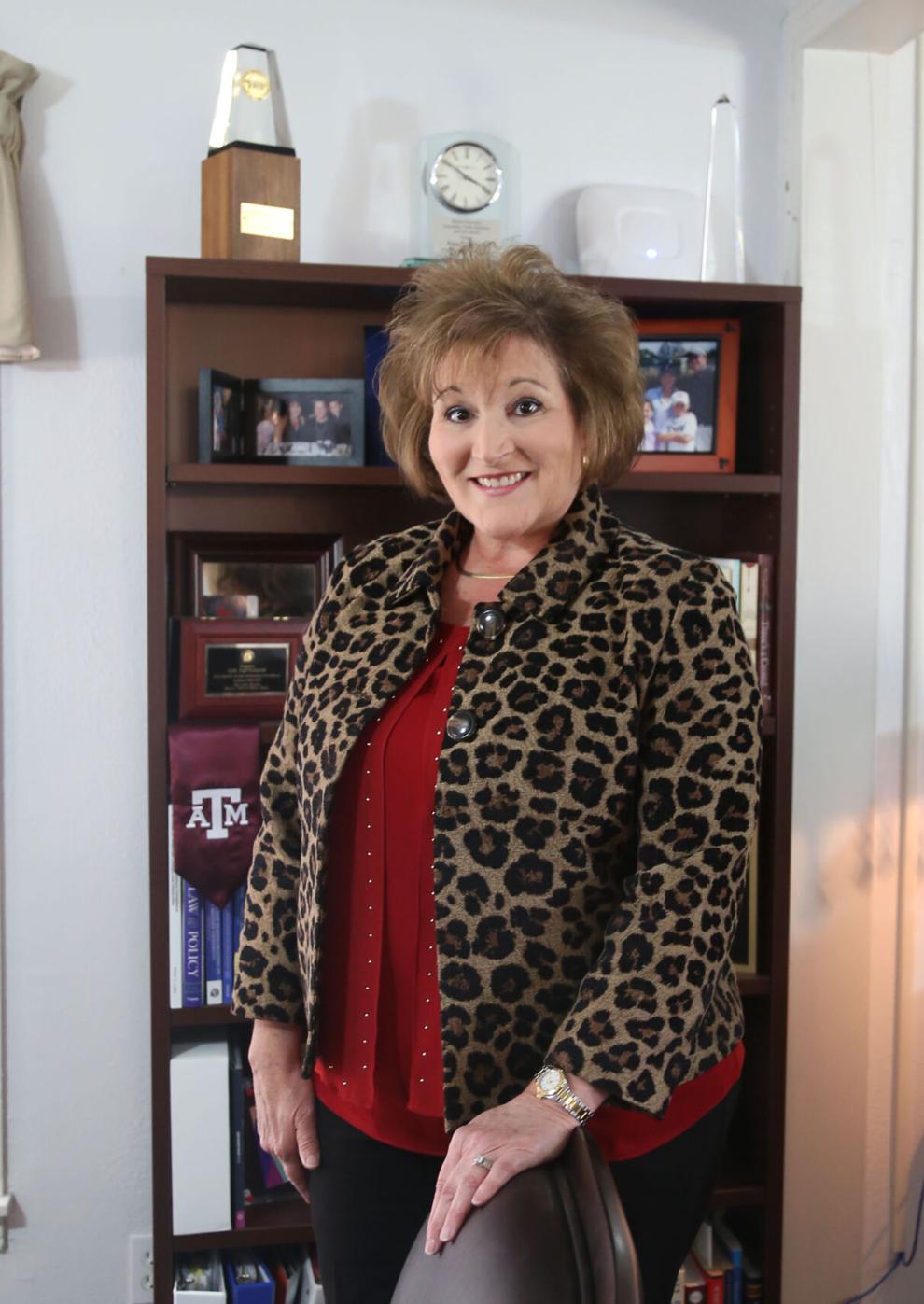 Kim Patterson has served in a variety of roles at McLennan Community College for 26 years. She began as executive director of the MCC Foundation in January 2017 after the retirement of Harry Harelik.
Since that time, Patterson has raised an average of $1.4 million in private donor support each year, plus has earned numerous grant awards.
Assets under management have increased from just over $16 million in 2016 to more than $31 million currently.
Among the financial successes she has achieved for MCC are:
A major gift to establish a $50,000 endowment for the MCC Food Pantry as well as the first of its kind scholarship fund for part-time students at McLennan.
A major property gift for capital needs and to establish 17 new endowed scholarships.
A major gift to fund Presidential Scholarships.
Since June, raised $600,000 for the Home Field Advantage Campaign for improvements at the baseball and softball fields, including a $100,000 cash gift and a $150,000 grant.
Aside from fundraising success, Patterson has implemented creative donor stewardship efforts to provide an intentional connection between major donors and their scholarship recipients.
In 2018, the MCC Foundation was named a Charity Champion in recognition of its efforts to support the Men of Color Success Initiative at MCC. Since then, the foundation earned a Cooper Foundation grant for $89,000 to support the program and partially fund its first paid coordinator. It also created an endowed scholarship for the program's outstanding participant.
She also leads a cross-campus team to host all college Distinguished Lecture Series and other speaker events.
Patterson joined the Central Texas Chapter of AFP in 2017 shortly after becoming executive director. She volunteered to help in a board role and assumed the job of communications and website coordinator shortly thereafter. She is currently serving as president of the chapter.
Episcopal Health Foundation
The Episcopal Health Foundation, based in Houston, helps fund research and provides grants to communities across the state to help Texans live healthier lives, especially the poor and those who lack resources.
The foundation has been a benefactor to Waco Family Medicine, which provides primary health care for nearly 100,000 low-income and underinsured residents in the community.
It has given numerous grants and provided financial support. From 2017 to 2020 it gave $450,000 to community-centered home health initiatives, which are designed to address social determinants of health. That supported a produce prescription program, exercise prescription program and a medical-legal partnership wellness program.
More than $300,000 over four years for behavioral health care with expanded psychiatric provider access and ways to address parent-child attachment issues and post-partum mental health.
It also is providing nearly $500,000 over a four-year period to fund staff education, expand wellness programs and develop a community health resource center/marketplace for patients.
Those are just a few of the initiatives it helped fund for Waco Family Medicine.
Episcopal Health Foundation also has given almost $1.9 million in grant funds to these area nonprofits: Prosper Waco, Waco Foundation, Nurse-Family Partnership and the city of Waco.
The foundation also encourages leadership in philanthropy and community involvement.