A bad experience with a local automotive shop led Jeanna Kish to creating one of the best-known shops in Central Texas: Complete Car Care Center.
The recent Baylor graduate was charged for a major repair on her car, only to discuss it wasn't fixed properly. She had no luck in trying to get the shop to fix it correctly.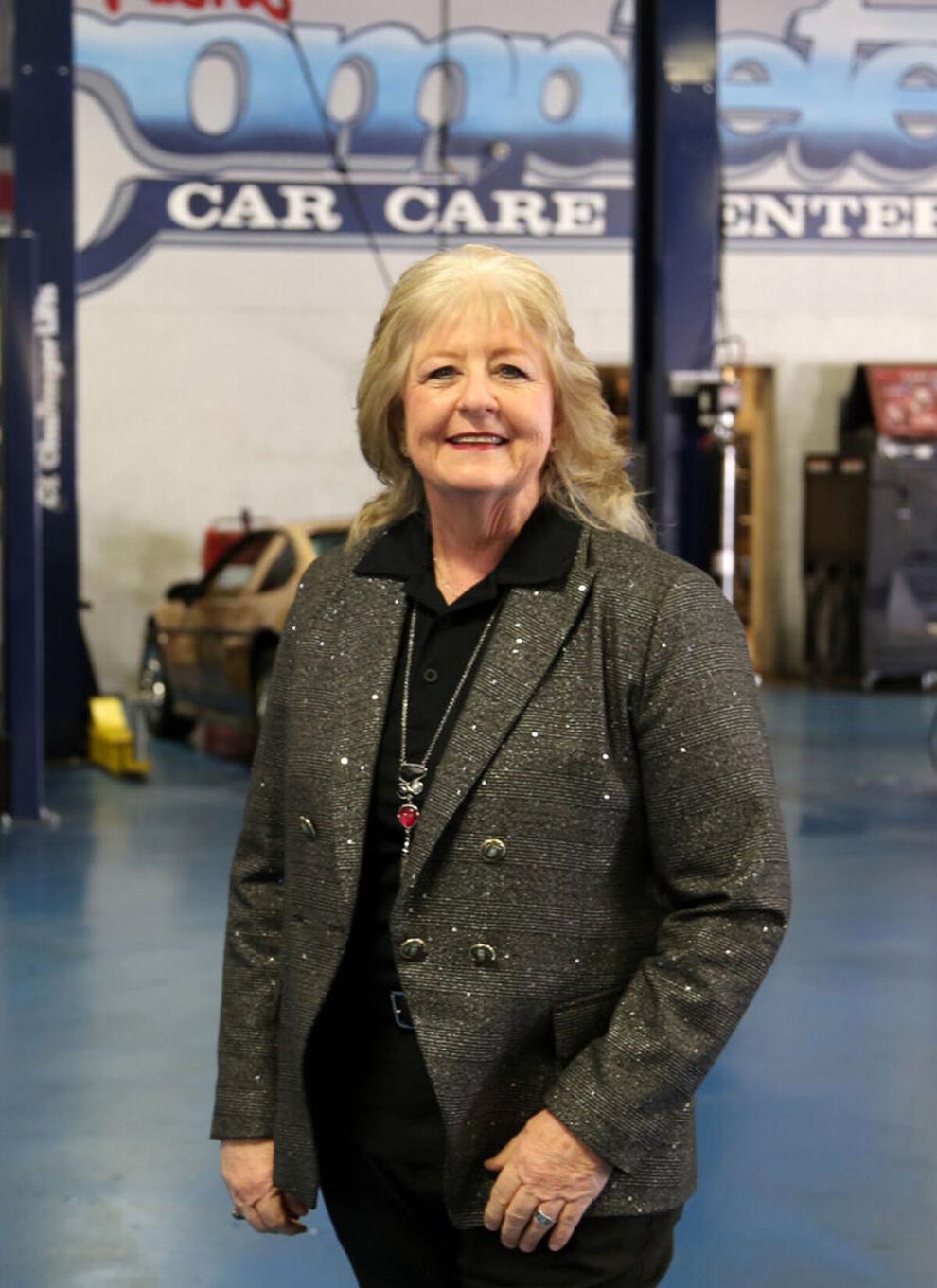 That led her to searching, where she found Freddie Kish, who managed a local shop and got it repaired correctly. The experience led Jeanna to the realization she wasn't the only person mistreated by a shop, especially women.
She began a three-year journey with her new friend Freddie to create such a shop. An acquaintance from her babysitting days helped Jeanna and Freddie open their first shop on Central Park Drive.
Freddie and Jeanna became business partners and started Freddie's Auto Service on Dec. 10, 1998. They quickly outgrew the 6,000-square-foot building and expanded to buy a building at 5300 Franklin Ave. that almost tripled the size of the first store.
Freddie Kish's Complete Car Care Center grew to be one of Waco's largest independently owned automotive shops.
Nobody taught Jeanna how to run an automotive shop, but she owes a lot of her knowledge to her education at Baylor. Freddie grew up working in the family automotive business with his dad and brother.
Between the two, they figured out how to make it work and grew the business by treating customers fairly and being honest with them.
These practices still exist today. Complete Car Care Center works to help the customer, not take advantage of them. Their job is to make each and every car safe and reliable..
Jeanna doesn't repair vehicles, but she handles much of the business side.
No two days are alike and though the quest is to fix cars, everyone that comes through the doors has a different story or reason to be there.
Like any business, not everything goes smoothly.
Before Complete Car Care Center celebrated a year in the business, Freddie had a major health scare and was unable to return to work for about six months. When he did come back, his work as limited.
The next big wrench tossed at the business was an F4 tornado on May 6, 2006, that destroyed the front offices that required the use of generators for six months to keep the shop going. The tornado hit on a Friday night and the shop was back in business on Monday. They worked around construction crews for seven months while the entire front office area was rebuilt.
Jeanna called it God's remodeling plan as they were able to update the building.
The business also continued on despite Freddie and Jeanna's divorce. Their marriage lasted 14 years but the business has been around for 23 years as they continued to work together.
Jeanna is quick to point out that everyone at Complete Car Center are key personnel. This business could never run without each and one of them.
Several technicians have worked at the shop for more than 10 years; the longest tenured employee has more than 20 years with the business.
Office administrator Danielle Tate is the glue to keeping the operations running smoothly. She manages accounts payable and receivables, helps with the phone and keeps customers happy with popcorn and goodies.
General manager Dave DeRosier is the boots-on-the-ground guy overseeing the staff. Dave and Jeanna meet several times a week to go over any problems or areas to improve on to keep things innovative, and stay up with technology and the always-changing auto industry.
The service advisers are the faces and voices customers meet when they drop off a vehicle. They are the liaisons between the customer and the technician.
Jeanna has instilled the mission to her staff to do the right thing always and treat customers with honesty and respect.