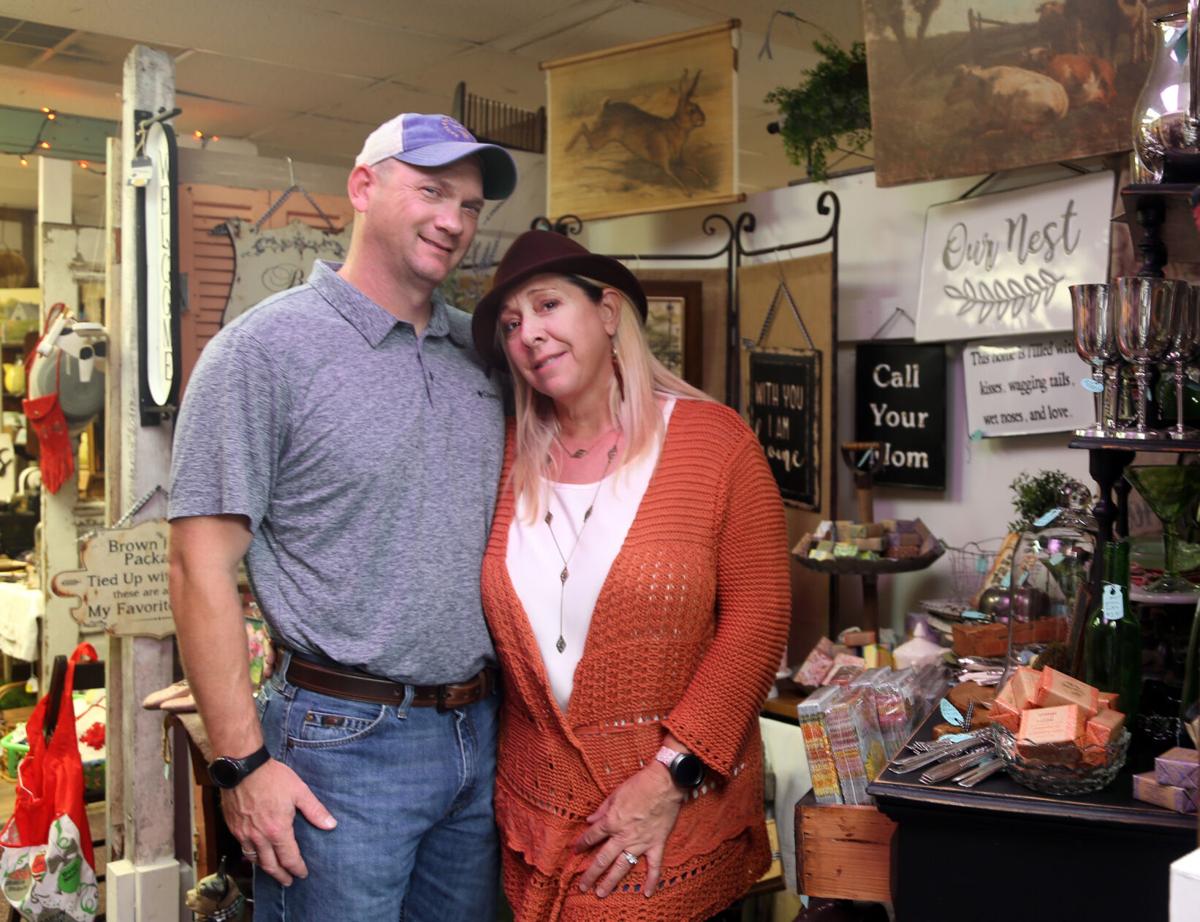 After more than 10 years of being vendors at different locations, Michele and Chris Hill decided to take a chance with their own antique store and opened Sparrow, 1518 Austin Ave.
"We have always wanted to have our own store," Michele said. "When an opportunity presented itself to take over a lease from someone who was struggling during the pandemic, we prayed about it and we figured to give it a try."
They opened Sept., 5, 2020, perhaps not the greatest time to begin a new business.
"We opened during the height of the pandemic; everything was delayed," Michele said. "Getting permits, turning on utilities, finding building materials, display items and even vendors, but we had faith in God and knew He would provide."
They reflect on those words about God's provision from Matthew 6:26.
Within the walls of Sparrow, vendors have sections of their various antique items.
"Our vendors are family and Sparrow is their store, too," Michele said. "Each vendor represents their own small business. When a guest comes to Sparrow they experience a variety of unique items and the personalities of over 30 talented individuals."
Every guest is greeted with a warm welcome and thank you when they leave, she said.
"We believe in being ambassadors for the Waco area and share other places to shop, eat and Waco's great points of interest," she added. "In August we met a family visiting from Iowa. They loved the store and sent their friends that were visiting to our store in September. We were honored."
They are thankful for Pete and Caroline Lopez, who have been with them since day one.
"They have been there for every bump in the road, no power, no HVAC, an electrical fire, without them we would probably have never made the first month," Michele said. "They cover the store so we can have time off. They are truly a blessing."
Michele especially loves helping guests put together design ideas.
"We enjoy meeting people from all over the world, hearing their stories, and we love when someone finds that special item that brings back memories," Michele said.