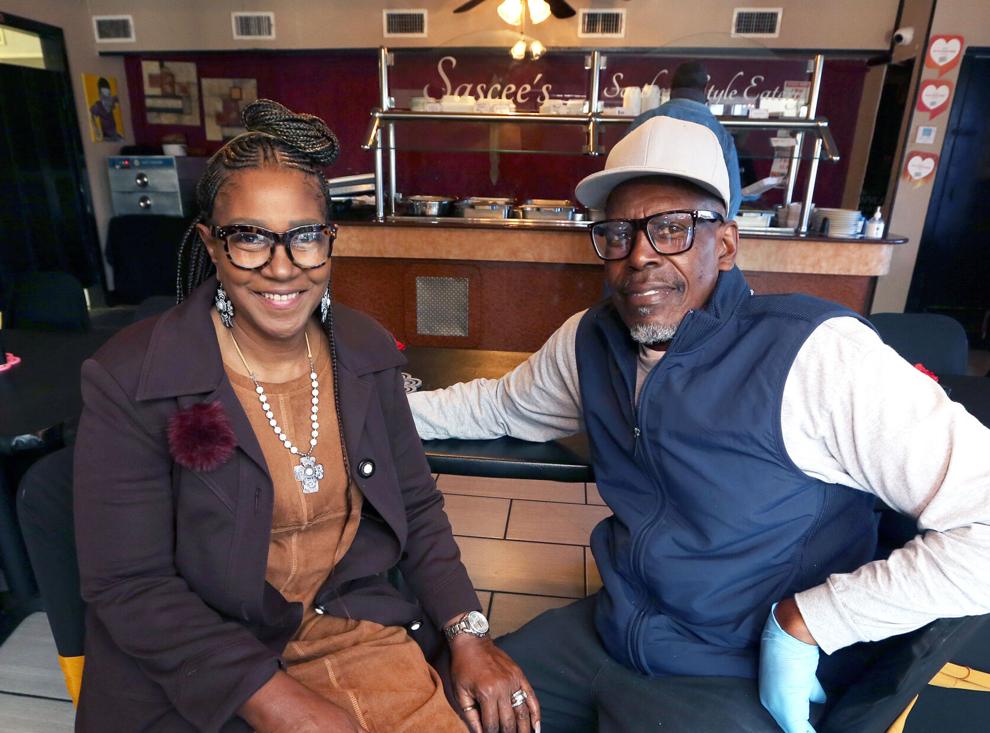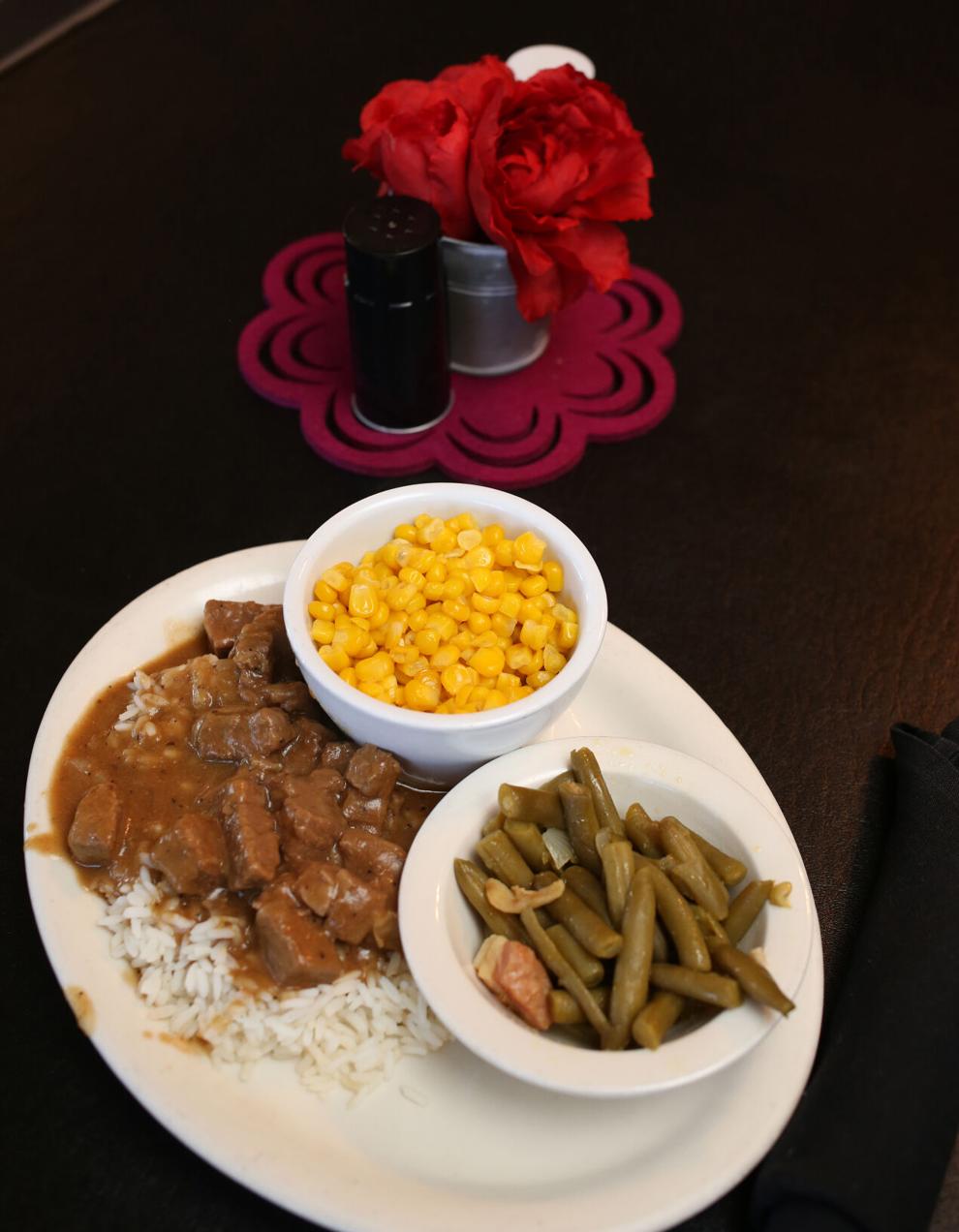 The comforting aromas of Grandma's kitchen waft through Sascee's Southern Eatery as plates of steaming down home cooking are served to hungry diners.
Crispy fried chicken, savory smoked ribs, seasoned collard greens and buttery slabs of cornbread create a mouth-watering meal that loyal patrons return for again and again.
Owners John and Marcia Neal want their customers to feel like guests and enjoy a meal that will be so good they can't help but tell their friends.
The flavors and freshness of smoked meats and made-from-scratch desserts are enjoyed most when food is cooked from the heart, and the Neals are committed to giving their customers only the best every day.
When the couple ventured out to open Sascee's Southern Eatery after their catering business became popular, they knew they wanted to make a lasting impression with every dish they served.
They have grown from renting their church kitchen to operate their catering service to moving to their original location at the former Buzze's Music building on Franklin Avenue to their current location at 719 S. 11th St.
"When we opened downtown (on Franklin) we opened on Valentine's Day 2015, and when we moved here, we reopened on Valentine's Day 2017," Marcia said.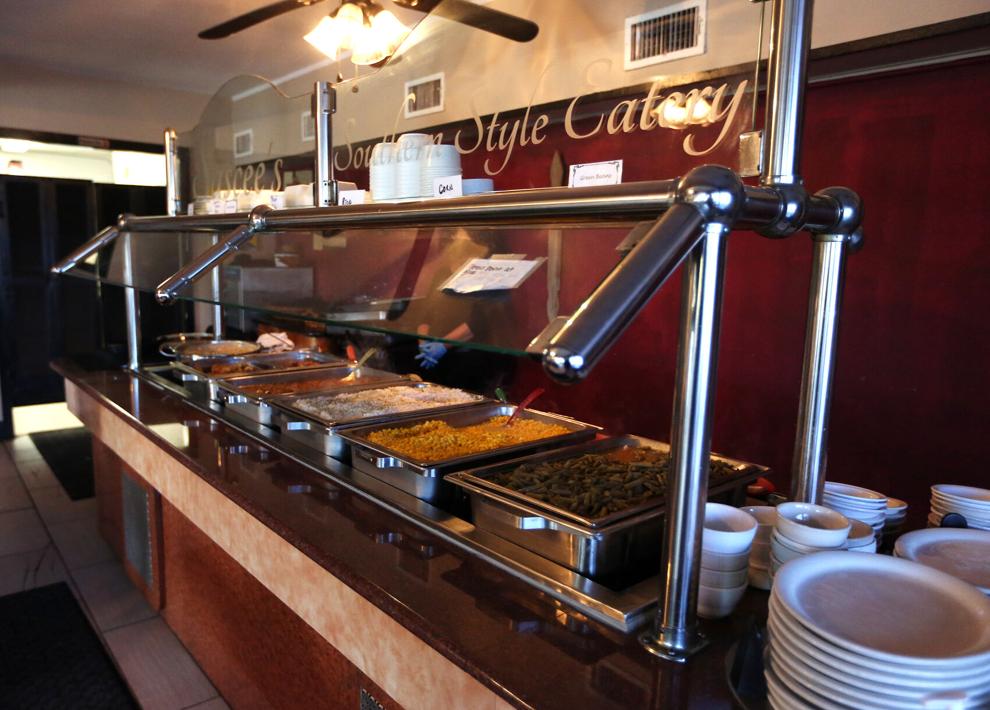 That coincidence proved to be a precursor to even more success for Sascee's, named after Marcia's childhood nickname, pronounced "Sassy."
"The first year it was kind of slow, to be honest," she said. "The neighborhood was crazy and we had to get adjusted, but there were people who followed us and supported us and kept it going.
"The next year was really good. We started doing private parties and catering and then the next year the pandemic hit. We got a lot of support from different businesses. They stepped up to the plate and would order 30 or 40 plates a week to deliver."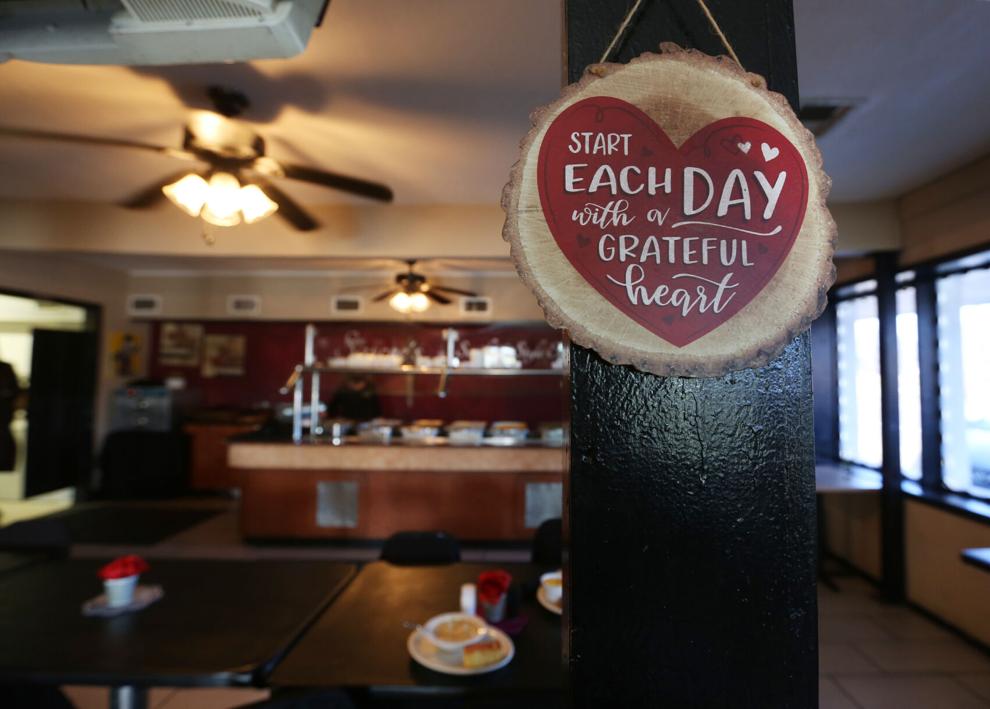 Riding out the changes and consistently serving delicious food drew their customers back to their tables while word of mouth and excellent publicity attracted new customers.
"Then people started coming out again after being cooped up in the house," Marcia said.
Recognition
"Then the Texas Bucket List came out March 31, so that was a big plus," she said. "That was awesome. People still come and say they saw us on the 'Texas Bucket List.' We just keep putting one foot in front of the other and keep showing up whether there is one person or a hundred people."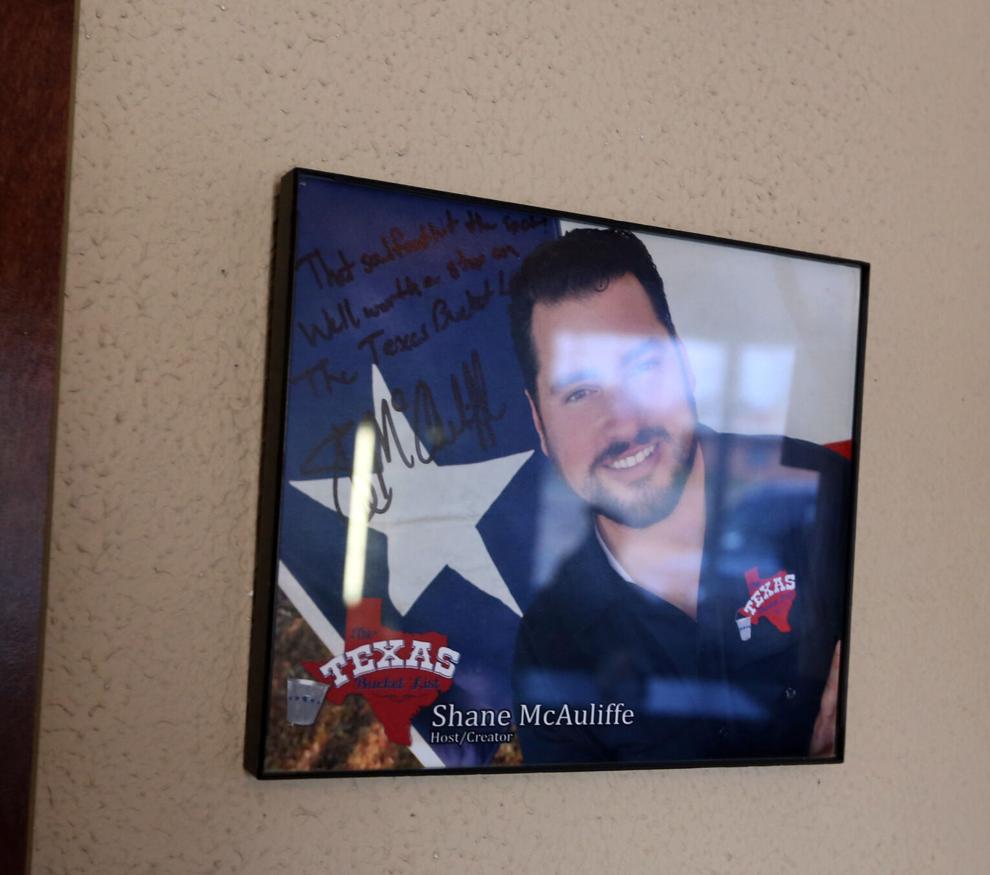 At full capacity (though reduced now because of COVID-19), the dining room seats 50 and can be reserved during off-hours for private parties, wedding rehearsals and graduation celebrations.
A typical day at the restaurant starts early.
"John will come in early, like 6 or 7 o'clock, and make sure everything is going well with the chef," Marcia said. "He likes to oversee that they're doing it right. If we need a banana pudding, he'll do that."
'I come in around 10 or 11 and do a walk-through and make sure the line is set up right. They will tell me anything we need to order and I call back customers who call about catering orders. When we first started, I had to do everything from mopping the floor to cooking the meals."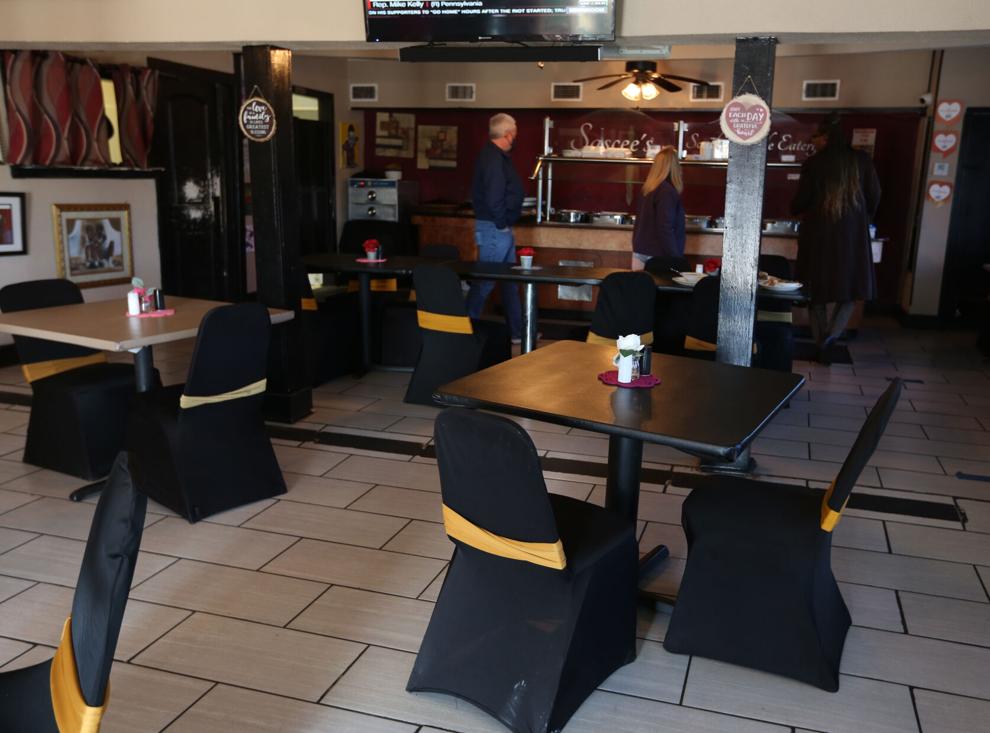 Favorites
Marcia has her favorite items on their menu with a back-to-basics style.
"Our golden-fried chicken is my favorite because John brines it first, so it's soaked for hours in seasoning and then they take it out and fry it," she said. "If I can have fried chicken, collard greens and mac and cheese, I'm good! Our sweet potatoes are good, too."
John added, "They love my ribs and they love my fried fish, but they really love my fried chicken. We have the standard people who come in a group on Sunday and they love our oxtails.
"We've had so many people come and say, 'I've heard your friend chicken is the best,' so I know it's word of mouth. We have a seasoning that we put on it. It's one of the things my mother passed to me that if you put these together it holds the flavor, and that is true for the chicken."
Customers have their favorites, too.
"Some of our popular items are definitely the oxtails," Marcia said. "They can get it over rice, our fried cabbage, and our chicken-fried steak is as big as the table. Most people cannot finish our chicken-fried steak. It's all meat."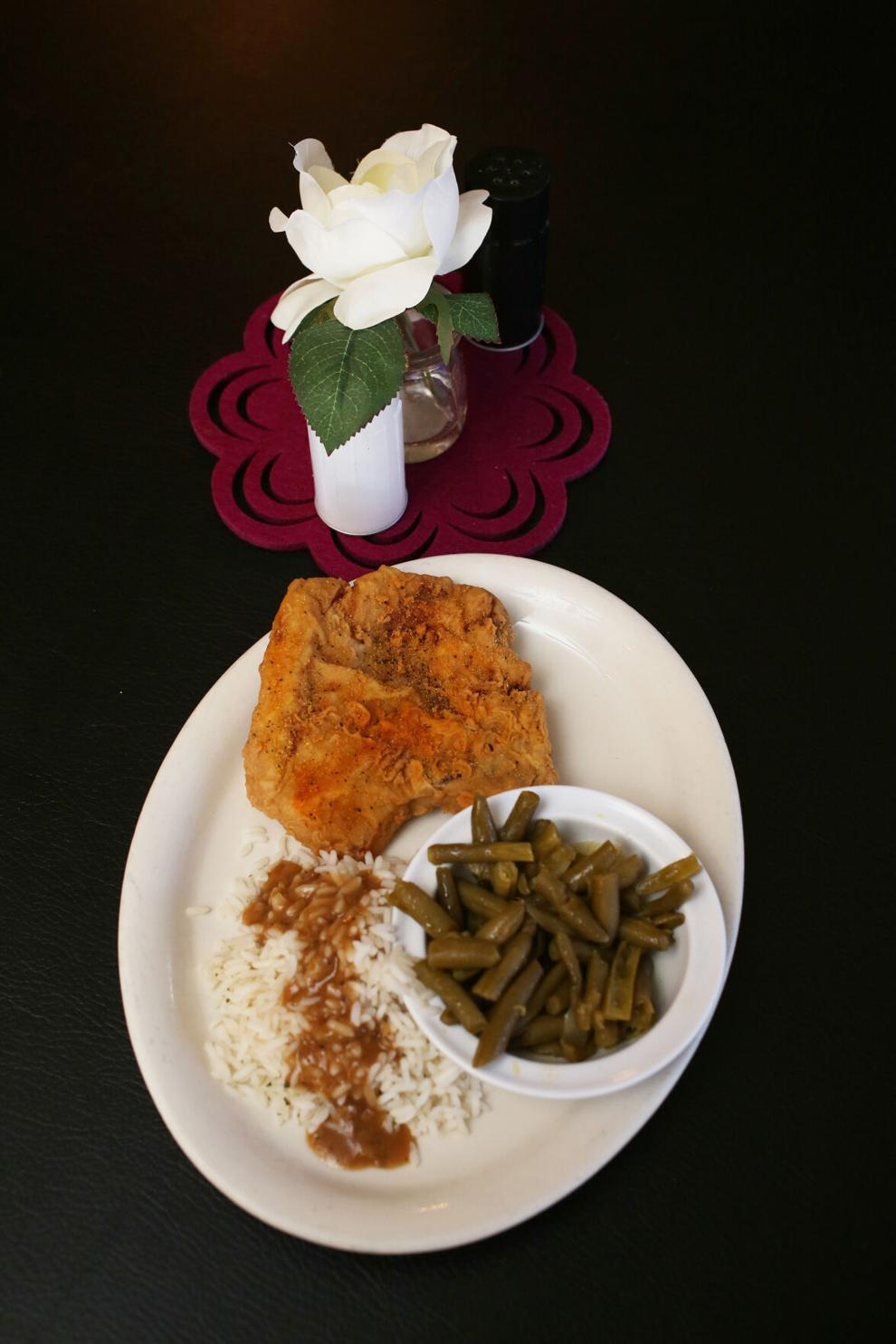 They created Que Fry Friday to combine the popular fried catfish on Friday tradition with Texas barbecue.
"On Friday, we have mouth-watering smoked ribs, smoked chicken, deep pan-fried catfish," she said. "When you want that along with slow-cooked pinto beans with hamhocks and potato salad, Friday is the day for that."
John's dinner plate is piled high with his personal favorites.
"My oxtails and my meatloaf are top of the line," he said. "I've got a specialty, which is a stuffed pork chop that has dressing on top with colorful bell peppers on top with pork gravy."
John is famous for his banana pudding that he created inspired by a family recipe with his own "secret" ingredients.
"I pride myself on the banana pudding because people are so crazy about it. I think it's one of the best banana puddings in Waco," he said.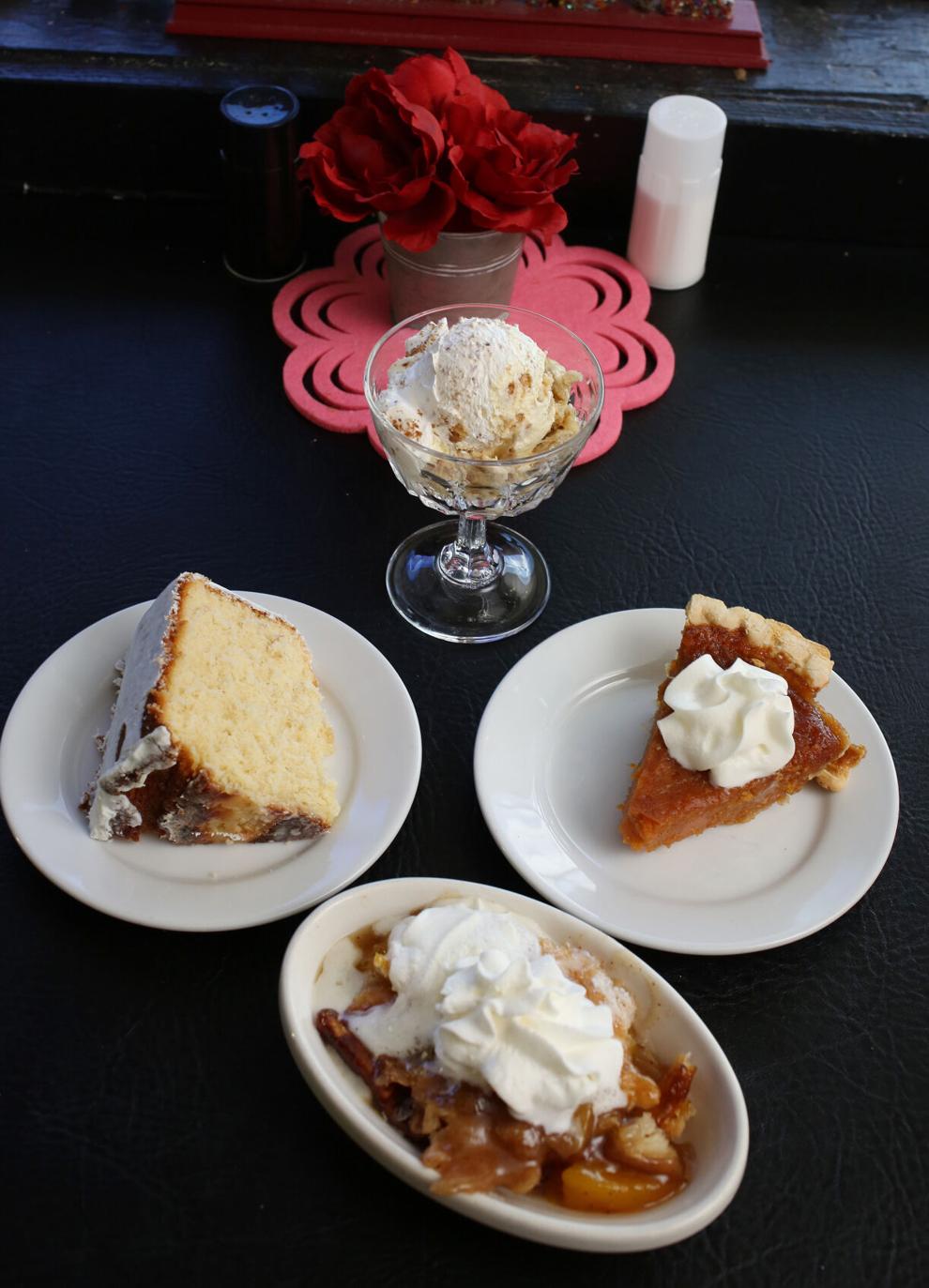 Other desserts that keep customers coming back are homemade butter pound cake, peach cobbler and sweet potato pie.
Side dishes are the blessings that grace the main course of every meal at Sascee's.
"Fried cabbage has its own twist and its own flavor," John said. "You kind of saute it with bacon and onions and it rests well on a salad. It has garlic in it and people love eating it."
A staple of Southern soul food, collard greens offer a green veggie with a distinct taste that is savored along with tender smoked meats.
"The collard greens has its unique flavors as well," Johns said. "We cook with smoked turkey legs. We want to give it that bacon flavor but not put pork in it."
Great Support
John said he's grateful for the continued patronage.
"I have to admit our customers are so loving and loyal," he said. "I couldn't believe even through this pandemic they came. We have good customer service and good food at a good price. I pride myself in that.
"I've really been amazed that even through this pandemic people are still going to Sascee's. The longevity that I've had with these customers ... they are awesome."
Future plans for the restaurant may include extending the hours and expanding their kitchen, he said.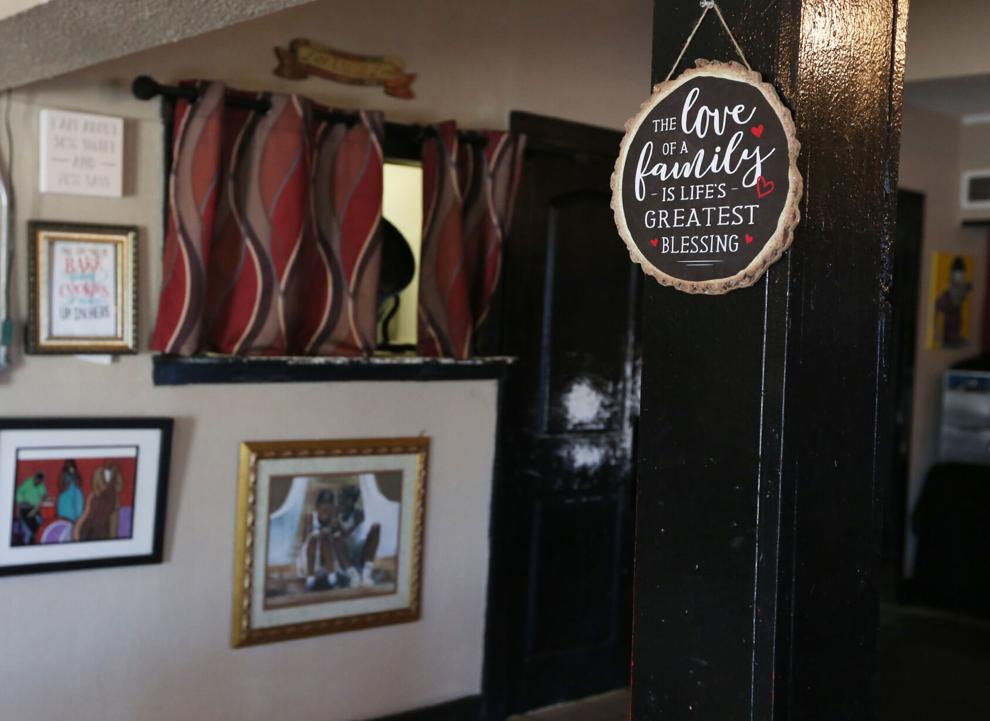 Before pursuing a dream to own a restaurant, John and Marcia were each working hard in other careers — John in construction and Marcia at Texas State Technical College while moonlighting with catering at George's.
"I did construction building houses, and my wife started a little ol' catering thing," he said. "I started helping with that and between me, you and signpost, she didn't know I could cook. I would get in the kitchen and show her I could do this and I could do that. I've always had the idea of owning my own restaurant since I was a kid, like about 9 years old."
It was at that early age that John developed a taste for creating dishes inspired by flavors that appealed to people wanting home cooking.
"My mother was a cook," he said. "She would say, 'Taste this,' and teach me that if the food didn't taste like that, it wasn't good.
"I wanted a restaurant, and I wanted to cater. In order to cater, you needed a place. She was reluctant at first for the restaurant because she likes catering," he said.
"We jumped in it unbeknowing, and it's been a life experience but we had the drive and we 012821learned that we really love pleasing people."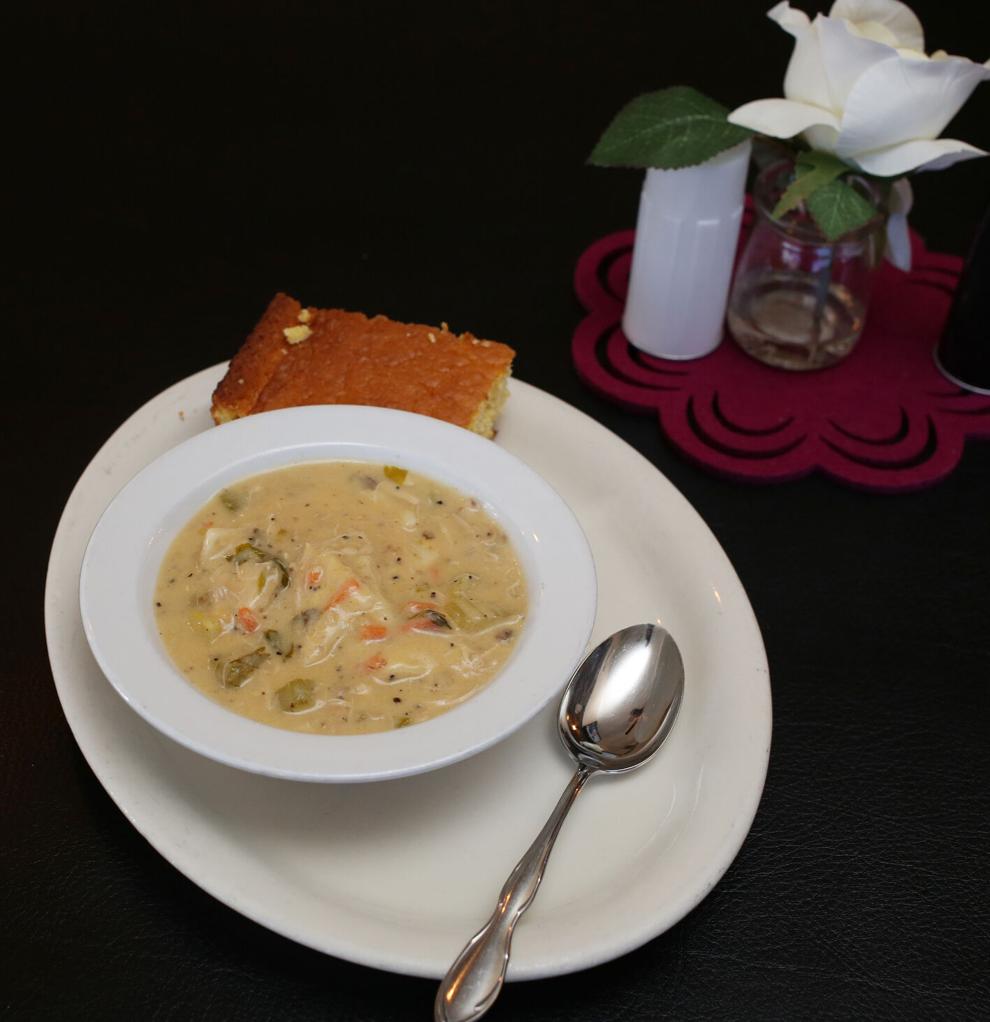 The best recipe for success is hearing that people are sending their friends down to Sacsee's, he said.
"We want people to talk about us," John said. "It does my heart some good when someone says they come from out of town like Louisiana or Oklahoma and they say, 'You know what? I've heard about you.'"
It's not unusual to have tour groups stop by for lunch, he said.
"The tour buses come from Minnesota and the East Coast and they go back and tell their friends. That keeps our spirits up as far as staying in the food industry."
The Neals have "a slew of daughters and a triple slew of grandkids," he said.
"We tell them you have to lead by example," John said. "Maybe one day I'll pass the mantle to them. They don't know it yet, but that's my plan. I want to pass to them the things my mother passed to me."
---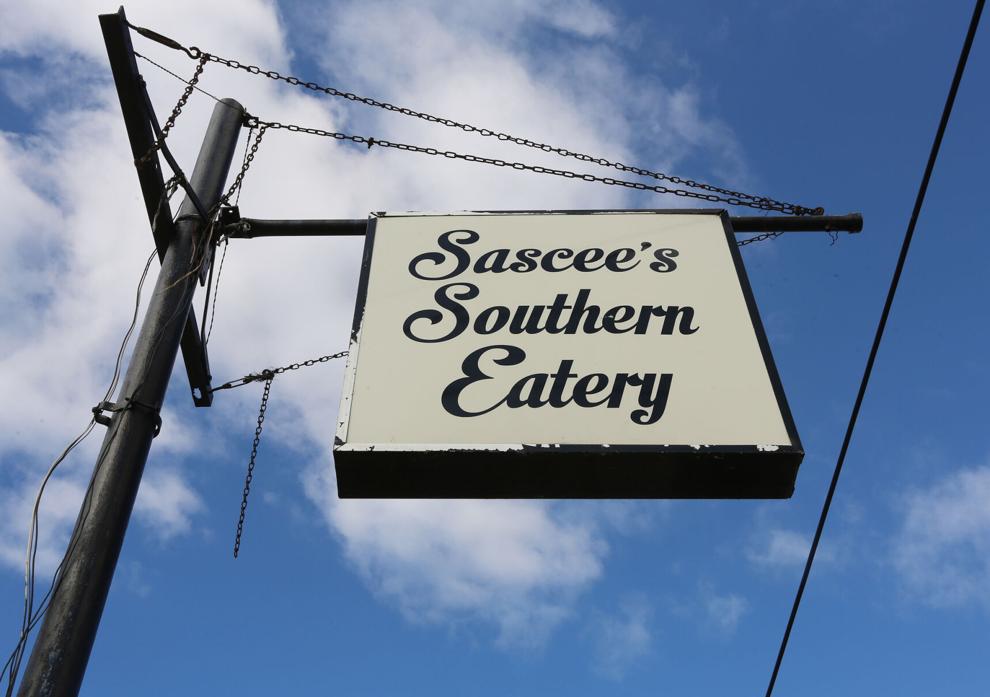 Sacsee's Southern Eatery
Mon-Sat, 11 a.m. to 3 p.m.