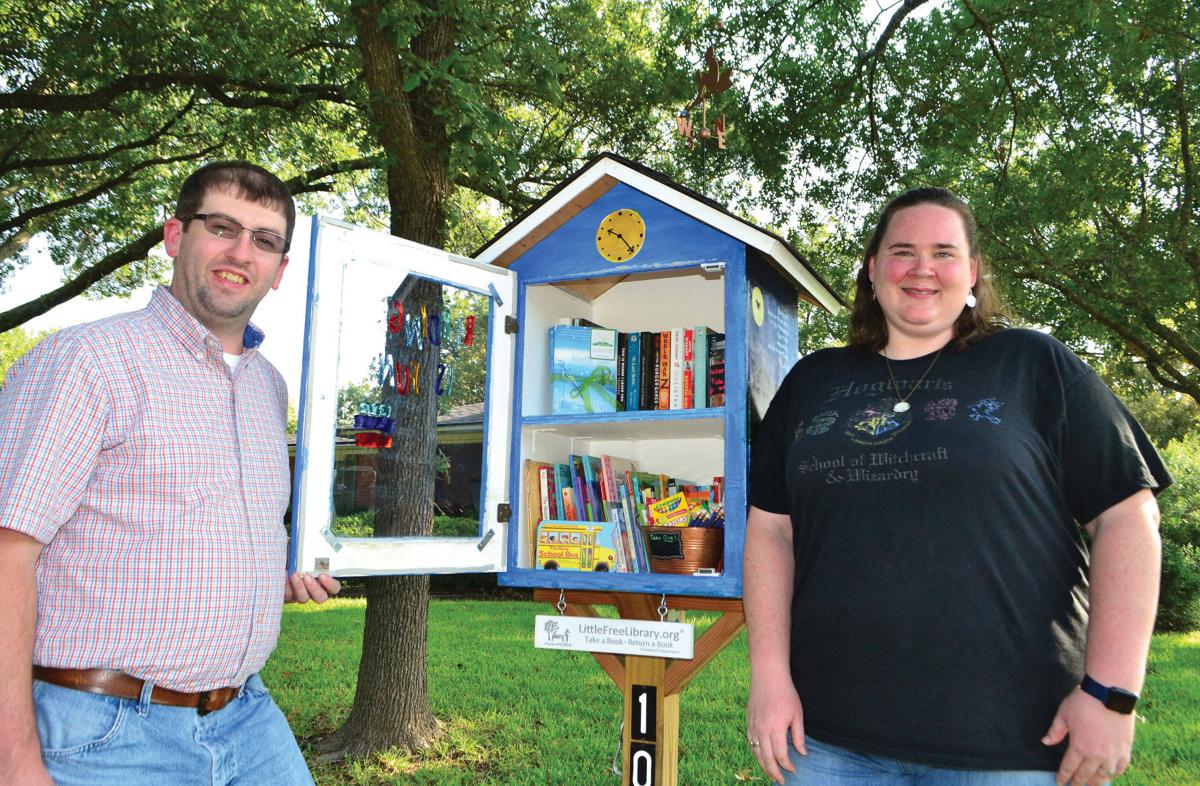 I was always "that kid" in school. You know the one – shy, wears glasses, gets straight A's, always has her face in a book – I was a nerd. But the truth is, I didn't care. From an early age, reading was a magical experience for me. My mother would take me to the library each week and I couldn't wait to lug home my two – yes, TWO – bags of books and dive right in.
My tastes progressed over the years, ranging from fairy tales to all things horses to the classics – even a brief and terrifying period of devouring Dean Koontz novels with all the lights on. Although the subject matter changed, my deep love of reading and the ability to be transported to another world through great writing and character development remained constant.
As I grew up, I began to realize that a lot of people were like me. Suddenly, because of books like "Harry Potter" and "The Hunger Games," reading and fandoms were actually cool. Comic-Con became a destination, people slept outside theaters for days to get tickets to the latest "Star Wars" movie, and YouTube was overrun by "booktubers" cranking out book reviews for their 10,000-plus subscribers. In essence, nerdy became the new black.
Out of this newfound reading revolution, a small nonprofit called Little Free Library was born. The Little Free Library program was started in 2009 by Todd Bol of Wisconsin, who placed a model schoolhouse full of books in his front yard as a tribute to his mother, a former schoolteacher.
Inspired by the community response, Bol and his business partner, Rick Brooks, set a goal to see 2,508 Little Free Libraries installed around the world by the end of 2013 – a nod to philanthropist Andrew Carnegie's funding of as many public libraries in the late 19th and early 20th centuries. Bol and Brooks exceeded their goal in the summer of 2012.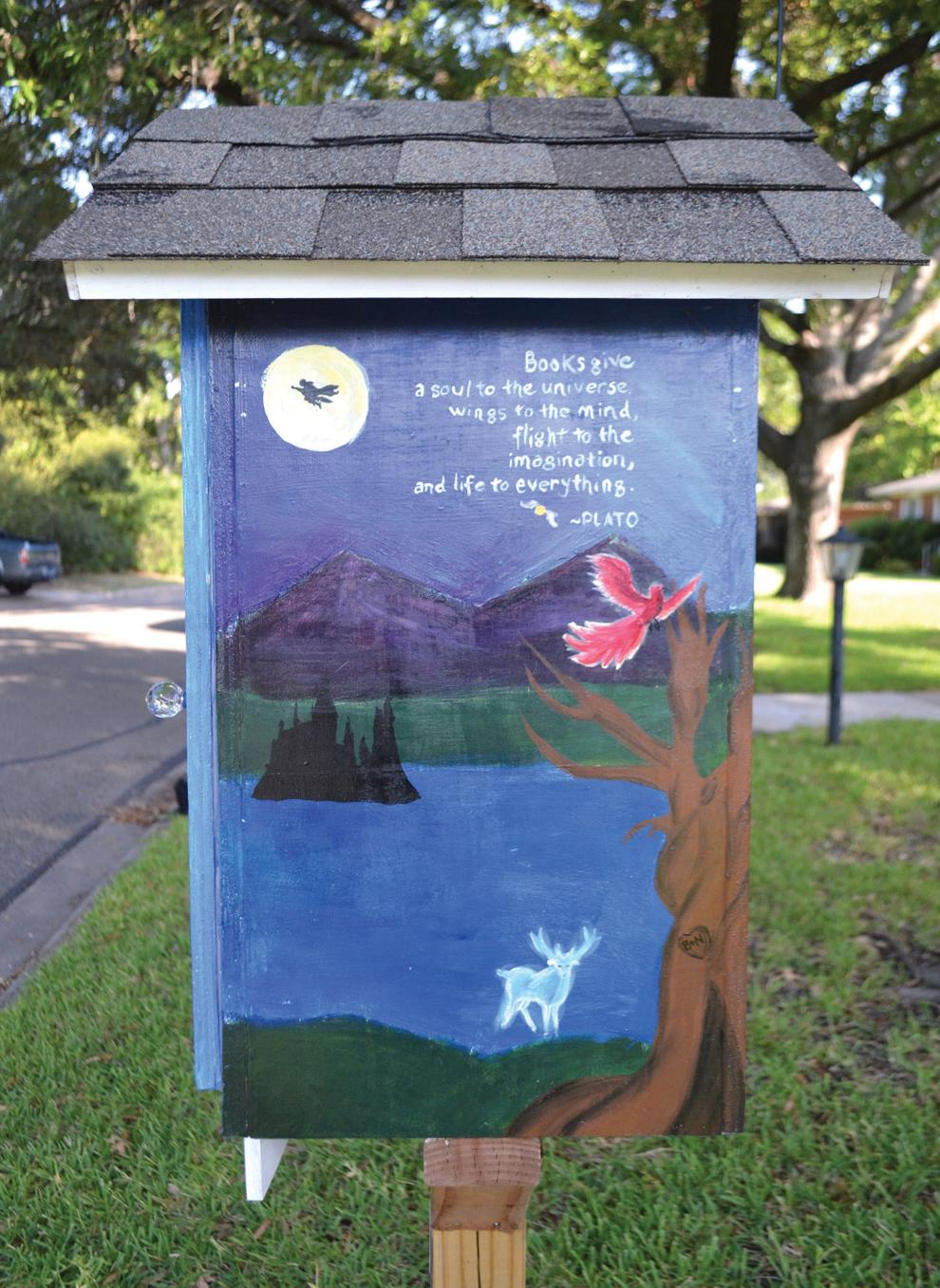 There are now more than 50,000 registered Little Free Libraries in over 70 countries around the world, including one in my own front yard.
I first saw a Little Free Library when visiting my family in Minneapolis. My niece asked me to walk to the library with her, and I couldn't believe it when she stopped at the end of the street in front of a large wooden box mounted to a post and declared, "We're here!"
I fell in love with the idea of these community libraries, and, after further research, told my husband I had found the perfect birthday present.
Although there are many different models of pre-constructed libraries available for sale through the Little Free Library website, my husband, Bryan, insisted on building one for me. I planned and sketched for weeks, finally deciding on a two-story design with a Plexiglass door and a pitched roof.
Community Help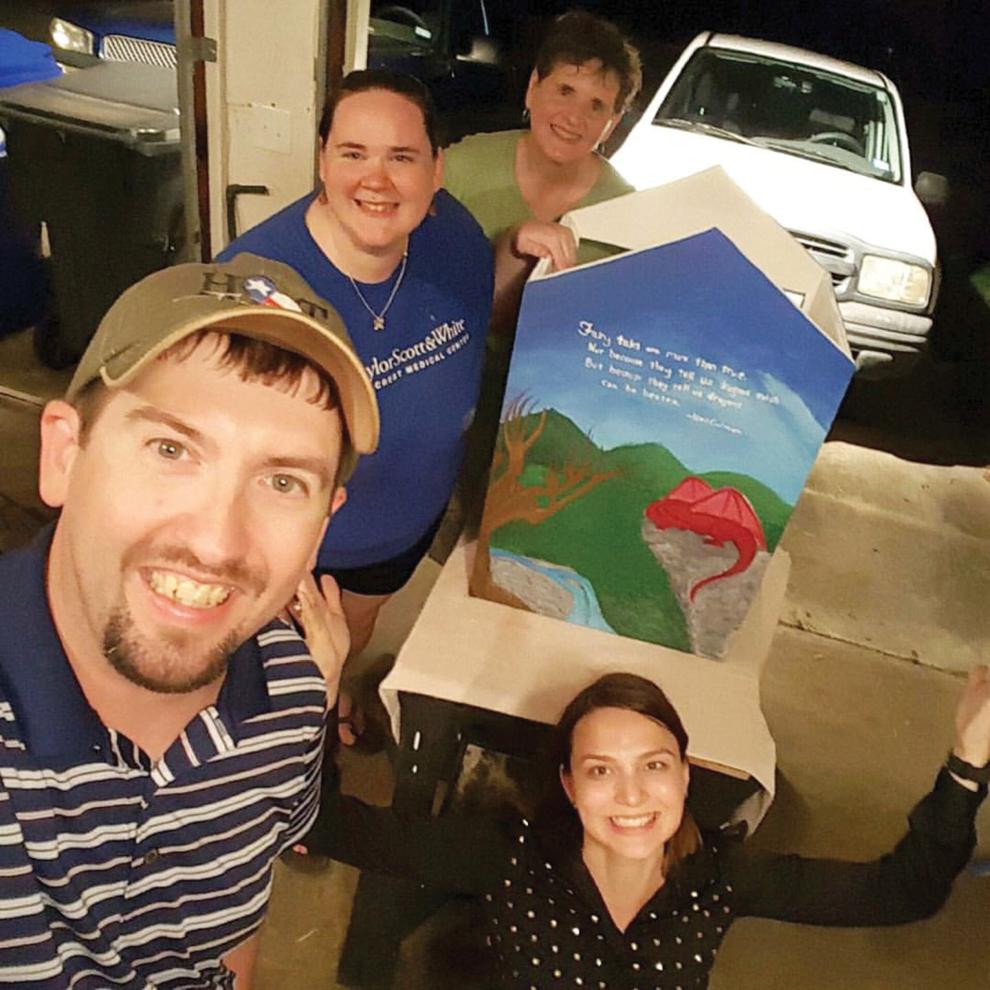 From the start, our library was a community effort. I messaged an old friend from high school asking advice on roofing materials, and the next day there was a bundle of shingles and a bag of roofing nails on my doorstep.
After posting about our plans on the Nextdoor app, neighbors began leaving books on my porch. I recruited a coworker to help me design the outside of the library, which resulted in countless late nights painting in my garage and a newfound friendship. My mom hand-lettered the quotes, and my dad made a custom weather vane for the top.
Finally, our library was ready. Bryan and I were so excited we performed a midnight install, filled the shelves with books, and posted a sign on the library door announcing a grand opening ceremony the next day.
Several neighbors stopped by, many of whom we had never met before. We proudly showed off our beautiful creation, explaining the subtle details such as the clock on the front set to 10:24, which happens to be our house address, and the progression of the sky color from morning to night as you walk around the back.
Ours was the first library in the Brookview neighborhood. Several times over the next few days, I saw people hesitantly walk by as if they couldn't believe they could really take a book for free. I encouraged them and explained they could either bring it back later, or pass it on to another person. I made sure to note that although we welcome and appreciate donations, the Little Free Library slogan of, "Take a Book, Leave a Book," wasn't a requirement.
Personalized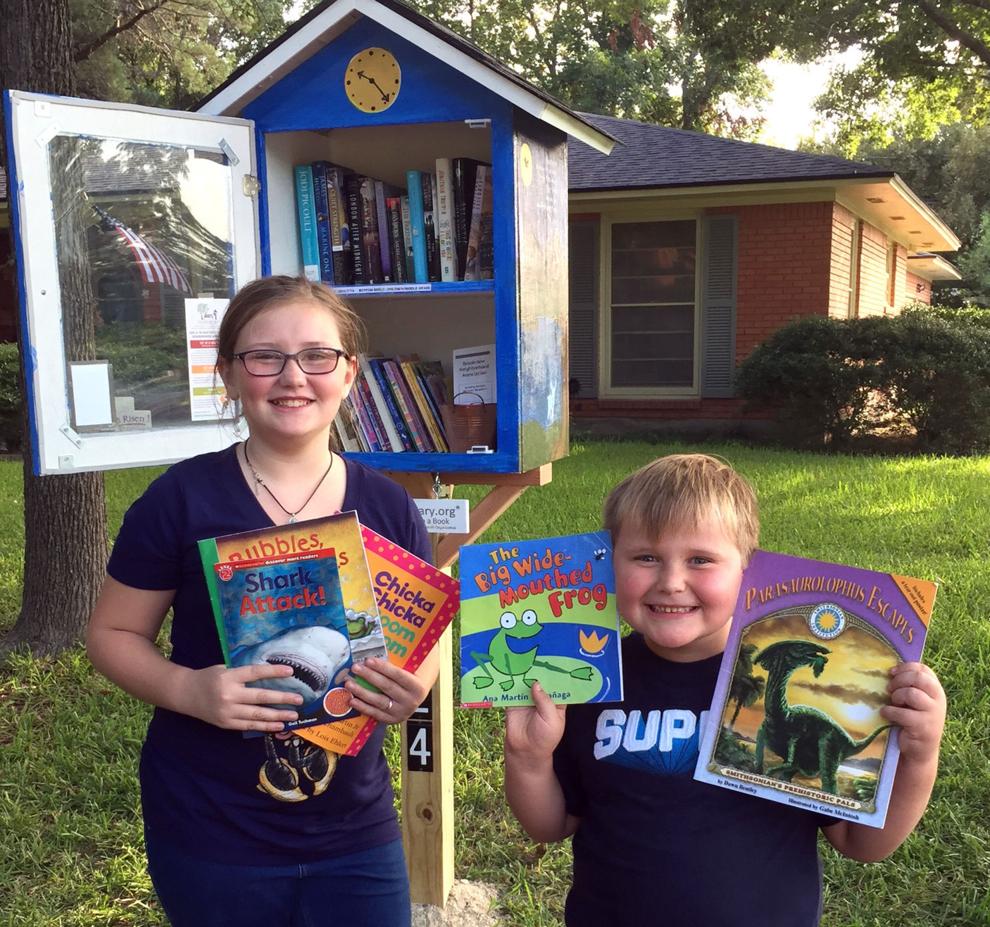 The beauty of having a Little Free Library is that you can truly make it your own. I joined a Facebook group of other Little Library stewards, and I've seen everything from a box of books on the sidewalk to libraries built to look like an exact replica of the house they sit in front of. Earlier this year, I received a postcard from a library built out of a vintage red phone booth.
Some people host readings at their libraries or include giveaway items on their shelves such as bookmarks, pencils, small toys and even summer vegetables. Some are located at a public park or inside a local business. Some cater to children, others to adults.
The Underwood Little Free library is truly a labor of love. My goal is to encourage as many people as possible to stop by and find a book that excites them. I created Facebook and Instagram pages to expand our presence, and post weekly "shelfies" showcasing the new books in stock.
We have one shelf for adults and young adults, and another shelf for children and middle-grade. There's a jar full of dog treats for our furry patrons, and you can often find fun giveaway items such as candy, pens and color-your-own bookmarks.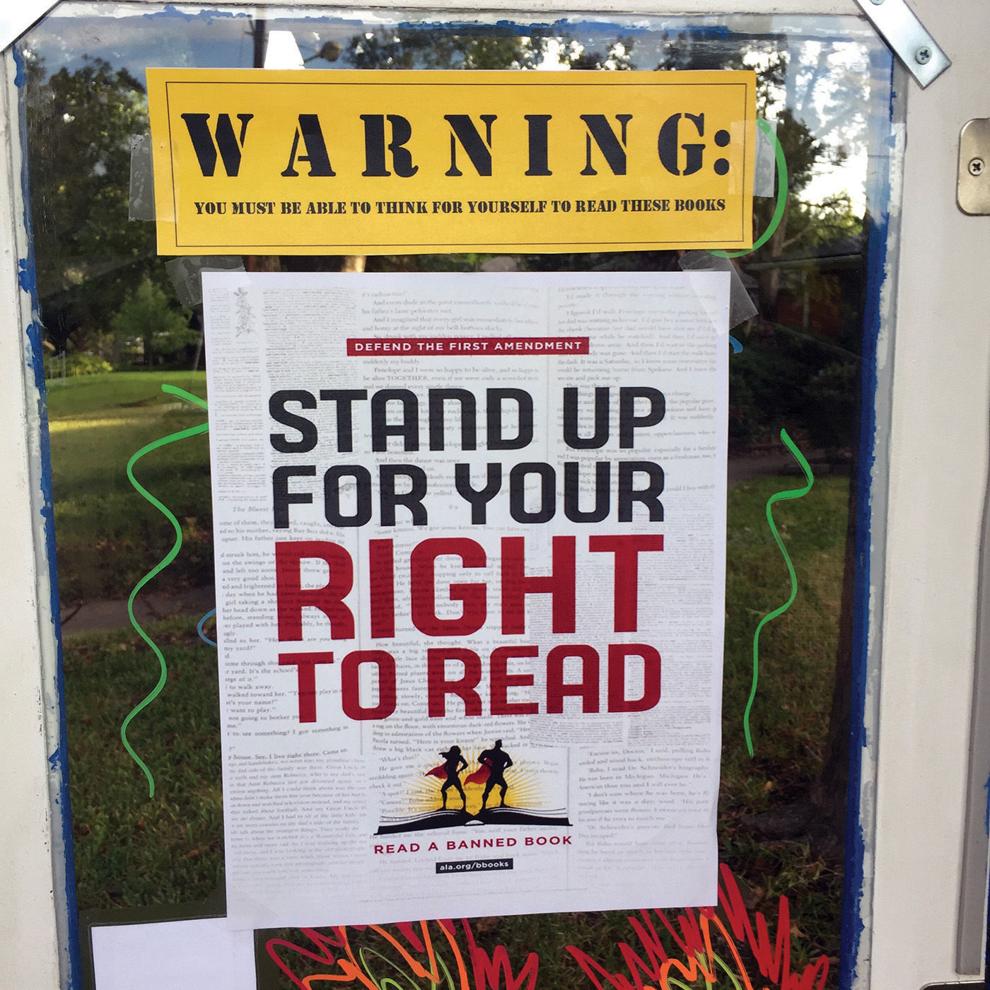 Theme days are my favorite. We filled the giveaway bucket with chocolate gold coins for National Talk-Like-a-Pirate Day, gave away little American flags for the Fourth of July, and a publisher sent us "Star Wars" posters for May the 4th. For Banned Books Week, I wrapped dozens of previously banned books in caution tape and encouraged patrons to "expand their minds" by reading one.
Special Experiences
Through the generous donations of neighbors, coworkers, and even strangers, the library has almost become self-sustaining, and the sense of community between not only my neighbors, but other stewards around the world, is amazing. After a particularly frustrating day of coming home to find our guestbook and pen had been taken for the third time, I posted a sign on the library asking for the items to be returned.
The next day, a teenage boy stopped me in the driveway asking if I was "the book lady." He told me he didn't know who had taken my notebook and pen, but he was sorry because they were wrong for doing so. He said he didn't have much, but he had left two of his school pens in the library for me.
I posted about this touching and humbling encounter on our Facebook page, and another steward from Tulsa, Oklahoma, immediately wanted to help. She mailed us a box full of notebooks, pens, and pencils as a way to give back to that young man and the other children in our neighborhood.
We're coming up on the one-year anniversary of our Little Free Library, and I still get giddy when I see someone through the window picking out a book. I've made lasting friendships with stewards around the world through our Instagram page and plan to visit their libraries when traveling.
Most importantly, I'm filled with joy every day knowing that our library is making a difference in our community.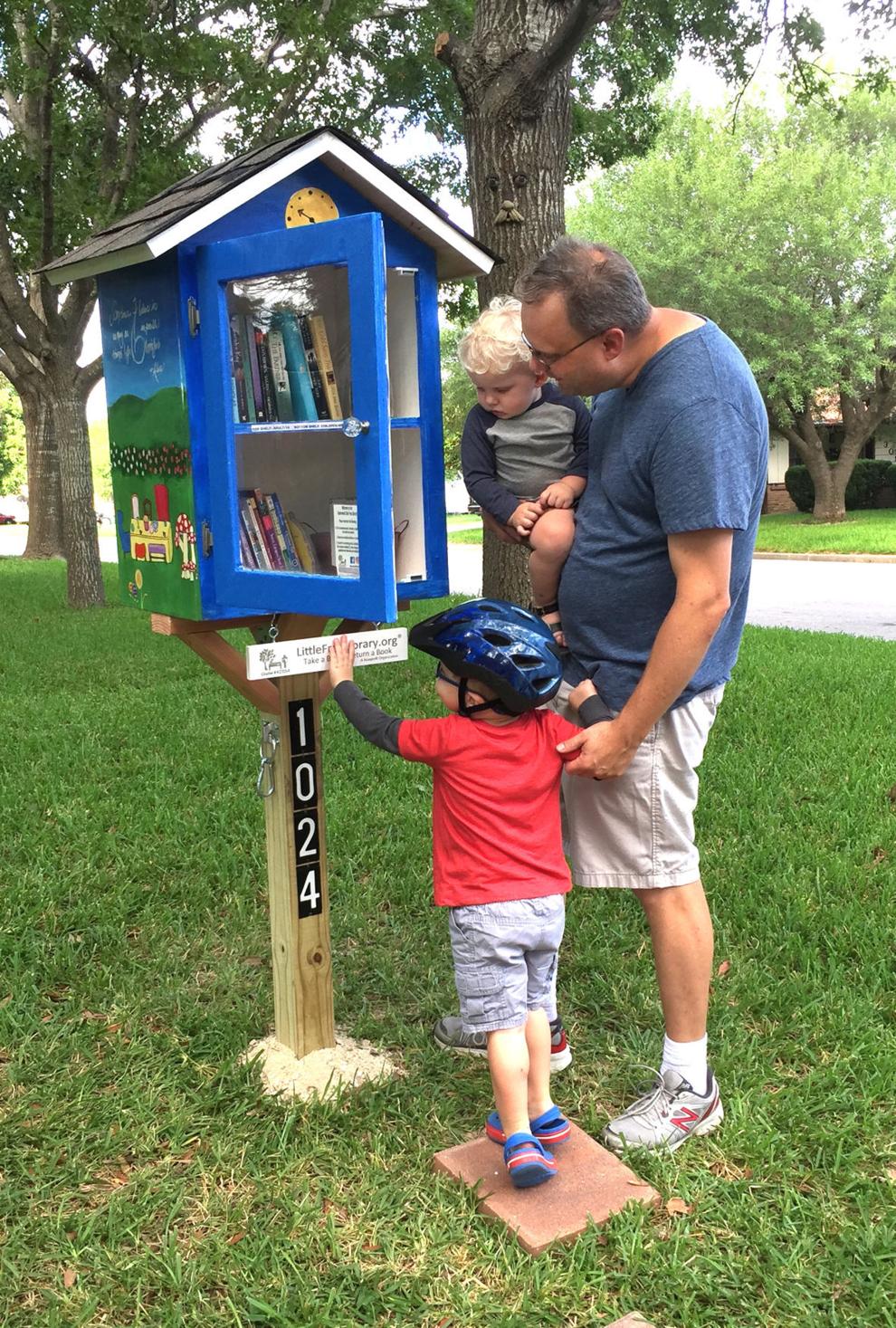 Amy Coker, a neighbor and frequent visitor, said, "Our local Little Free Library helped bring together several ideals and values we hope to instill in our children: love and respect for our neighbors and community, an interest in reading and being exposed to new ideas, and the practice of sharing, giving, and receiving from those around us."
I encourage you to visit the Little Free Library website where you can find a map of all the registered Little Libraries in your neighborhood. If there isn't one near you, I welcome you to the corner of North 43rd and Erath to visit ours – you never know what treasures you may find!