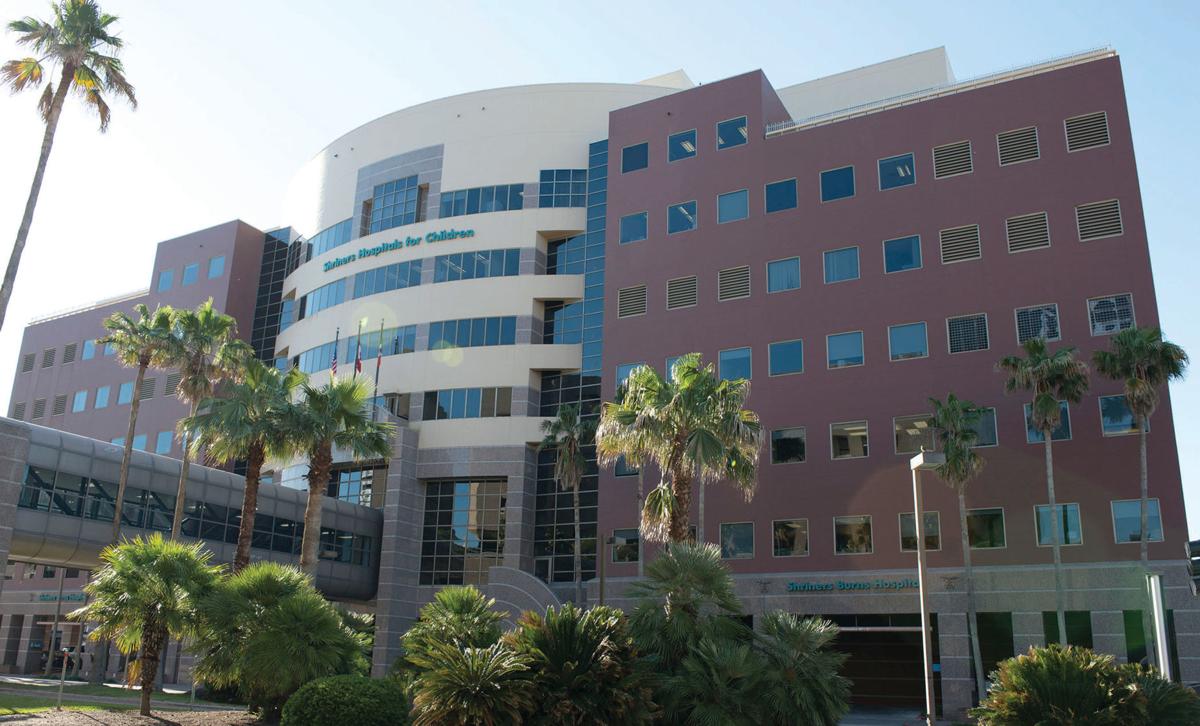 The Boards of Governors at Shriners Hospitals for Children in Houston and Galveston voted to merge their world-renowned specialty pediatric services to the Galveston location by early 2021, where they will be known as Shriners Hospitals for Children-Texas.
"Our dedication to the children and their families remains the same — transforming children's lives with exceptional healthcare in a patient- and family-centered environment," said John McCabe, executive vice president, Shriners Hospitals for Children. "Operating on the same campus will position us well to achieve our strategic goals for the future. This change provides us with a modernized and integrated approach to meeting our patients' needs."
While many of the planning and details are still in progress, the main reason for the decision was to improve the system's efficiency without sacrificing access to the same outstanding care Shriners Hospitals has been able to provide children for almost 100 years.
"Shriners Hospitals for Children – Houston provides the highest quality care to children with a variety of orthopedic and neuromusculoskeletal disorders and diseases; in addition to treating cleft lip and palate abnormalities," said David Henderson, chairman of the Houston Shriners Hospital board. "We are thrilled to bring our outstanding team to the Galveston Shriners location and have all this incredible expertise under one roof for our patients."
Gary Martin, chairman of the Galveston Shriners Hospital board, is equally enthusiastic about welcoming the Houston team to the island.
"Galveston's pediatric burn hospital has become famous for developing many of the standards for modern burn care across the globe," he said. "Our highly specialized team cares for children who have small, 'everyday' kinds of burns to very serious life-threatening burn injuries and other skin conditions. To have Houston's premier orthopedic and cleft lip and palate teams join with us under one roof will be an outstanding benefit to children throughout Texas."
The opportunity to bring the two hospitals together into one location not only demonstrates good stewardship for a hospital system that provides care regardless of the family's ability to pay, but also brings together a team of highly skilled clinical providers that will provide "Texas-sized" care for all Shriners Hospitals for Children patients.
"This strategic vision marks a commitment to transforming how our health care is delivered, while maintaining our mission of providing the highest quality of care to children with orthopedic, neuromusculoskeletal, cleft lip and palate and burn injuries," said Jerry G. Gantt, president of Shriners Hospitals for Children and chairman of the board of trustees. "This is an energizing journey — to grow and to treat more children as we look towards the future."
The hospitals have established an inbox for the patients and families to send their questions about the transition via email at SHC-TXquestions@shrinenet.org. This tool will further help enhance communications with Shriners Hospitals patients and families to keep them informed and assured of the ongoing commitment to their child's care.
Be the first to know
Get local news delivered to your inbox!