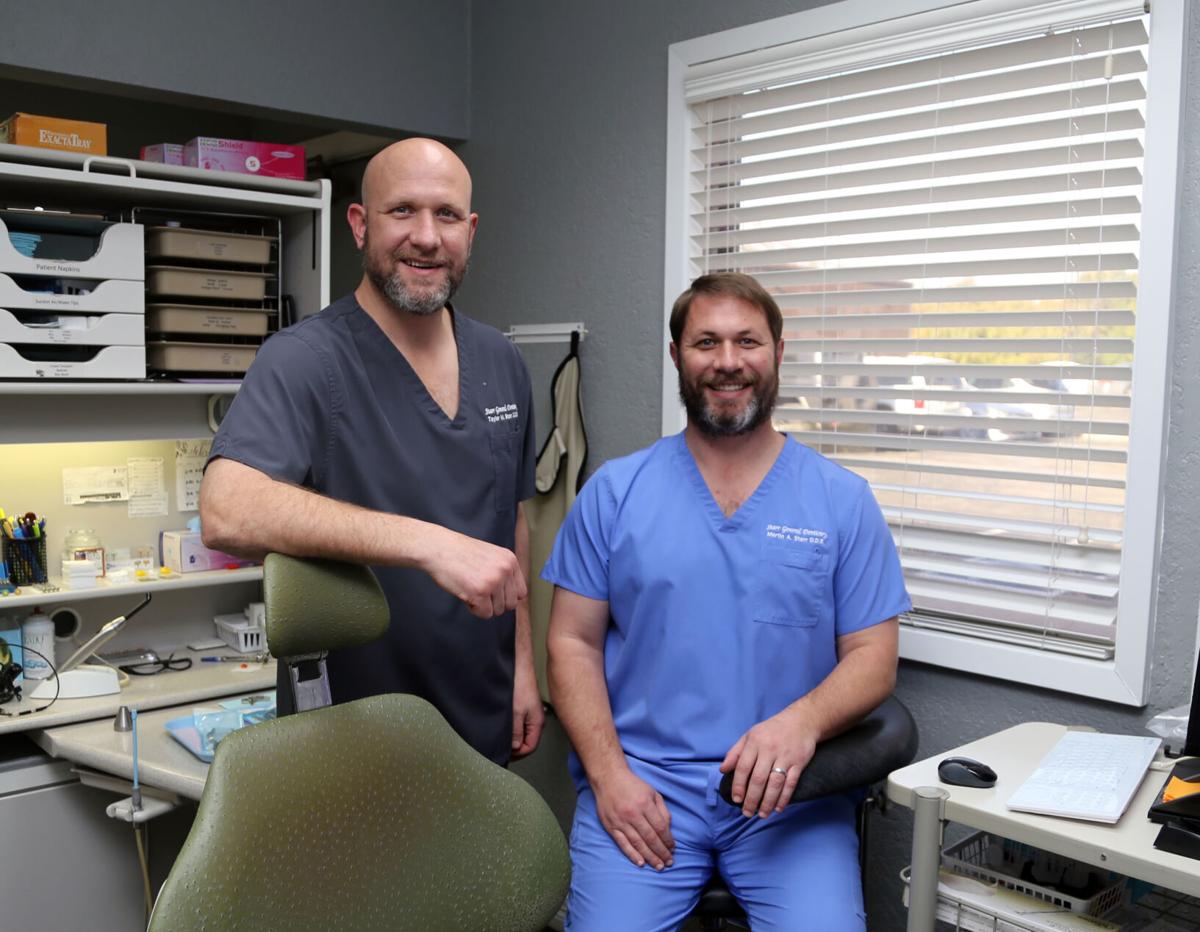 Brothers Dr. Taylor Starr and Dr. Martin Starr miss having their father alongside them in the Starr General Dentistry offices.
But the memories and the lessons imparted by Dr. Kent Starr will continue to resonate with them as they follow the example he led, they say.
"The number one thing he taught as a dad and reinforced for the business was 'Do the right thing and treat people the right way,' Martin said. "That's the way he lived his life."
His brother Taylor agreed, adding, "As simple as that philosophy is, there's so much truth in it."
While both brothers followed a similar path to becoming dentists – graduating from Baylor with a psychology degree and attending the same dental school – only one was certain from a young age that being a dentist was his calling.
"There was never any doubt," Martin said. "There's an audio recording of me when I was 3 years old saying I was going to be a dentist with my dad."
It wasn't as clear-cut for Taylor.
"Dentistry was always an option for me," he said, "but I was interested in medicine and surgery. I used to watch a lot of surgeries on TV."
An orthopedic surgeon was among the possibilities he considered.
While Kent Starr never pressured him to consider taking up the family business, he did provide clarity in considering his options.
"One day I was talking with him and he said, 'Taylor, everything you love to do is in dentistry,' he recalled.
"And that's true. I like to work with my hands. I like to figure out problems and the technical side of things. I like people. You can do all of that in dentistry."
The brothers are two years apart in age. Taylor received his Bachelor of Arts degree in psychology from Baylor in 2000 and his Doctor of Dental Surgery from the University of Texas Health Science Center at San Antonio in 2004.
Martin received his Bachelor of Arts degree in psychology from Baylor in 2002 and his Doctor of Dental Surgery from the University of Texas Health Science Center at San Antonio in 2006.
Both joined their father's practice that June right after graduation.
"It's been wonderful working with Martin and my dad for all these years," Taylor said.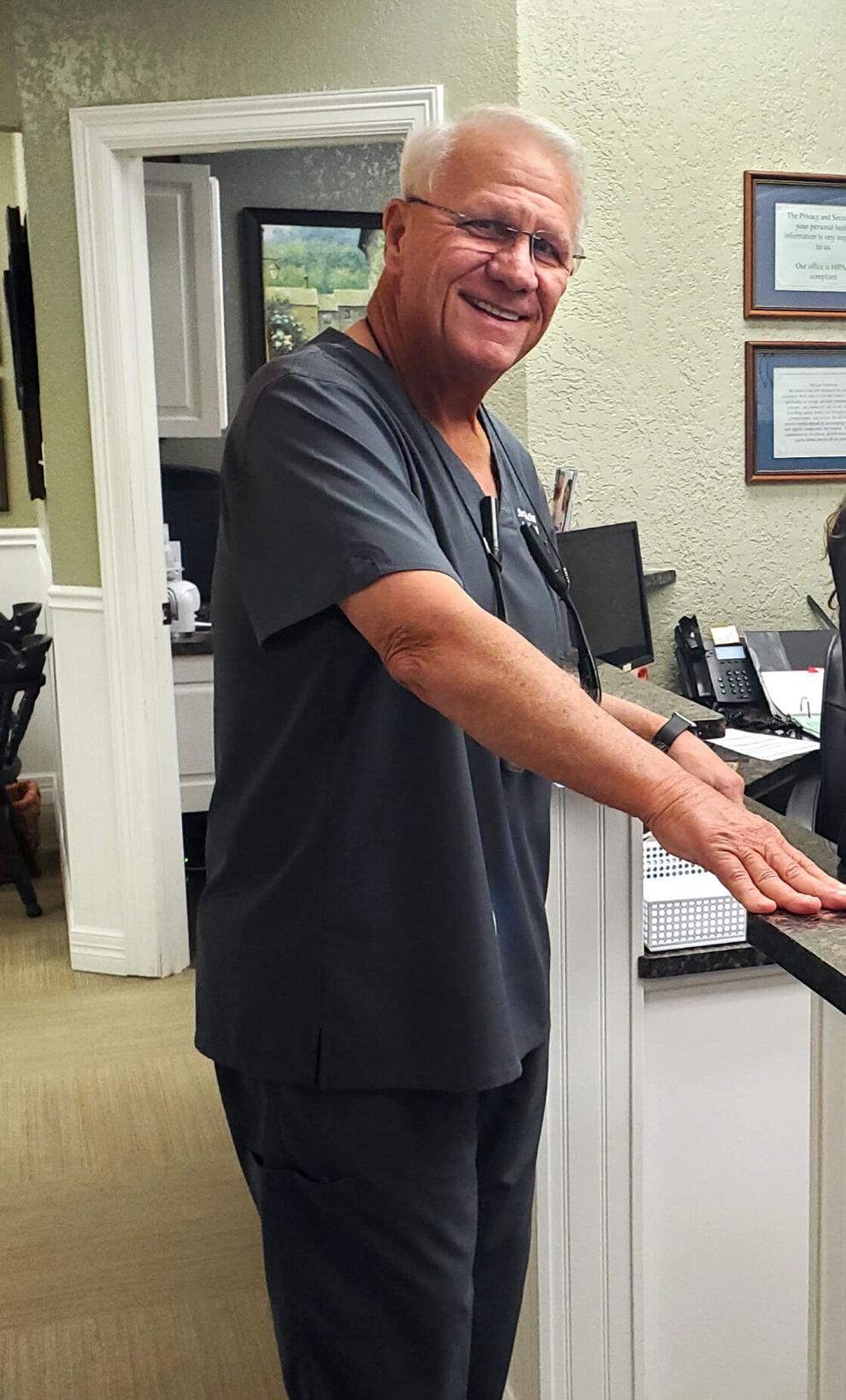 Kent Starr began his Waco practice on Austin Avenue in 1974. In 1977 he joined other dentists in a move to a new building constructed for them at 6400 Cobbs Drive.
Starr General Dentistry continues in that building today.
Kent Starr passed away suddenly in April 2020 at the age of 72, a few years short of his goal of being in practice for 50 years.
Sibling Rivalry
They also have a sister, but because the brothers are close in age, both admit there was the occasional sibling one-upmanship as they grew up.
"When we were kids there was always that competitive nature between brothers," Martin said. "But that blossomed into more of a professional relationship based on a foundation of mutual respect."
"We are each other's biggest fans," he added. "We want each other to succeed."
Each has their own strengths they bring to the practice.
Taylor said, "Martin is really artistic and he's talented with dental aesthetics. It's neat that I can refer those cases to him.
"I prefer doing the surgical side: dental implants, bone grafts, extractions."
Family Time
Away from the office, they enjoy time with their families.
Taylor and his wife Sarah have two boys, ages 12 and 9. They are active in sports so Taylor has been coaching them and they love doing things outdoors, such as hunting and fishing.
Martin and his wife Libby are raising three daughters and a son between the ages of 8 and 13. Martin also coaches some of the sports the kids are involved in and plays golf when he can.
Both say that in their years in the dental practice they continue to see the effect technology has in improving their care for patients.
Improvements in imaging, which provide more detailed pictures of the mouth and teeth makes it easier to diagnose the issue, which in turn makes it easier to create the appliances or prosthetics needed to help the patients, Martin said.
Taylor added that 3D printing too is coming more prevalent in dental care. Likewise, he's seen gains in the science of the materials used in making crowns, such as it being easier to polish or creating a hardness that makes the crown more lifelike.
"It's continually improving," he said.
Dealing with COVID
Like many other businesses, the Starrs' practice was shut down last year when COVID-19 began ramping up. But as health care providers they did deal with some acute needs.
"For about six to seven weeks we could see emergency patients only," Taylor said.
"Essentially we could provide service in order to keep patients out of the hospital," Martin added. "We could treat them so it doesn't turn into an infection."
The brothers said that the added levels of safety with COVID-19 are really an extension of the protocols they already use in providing a sanitary environment for their patients. Wearing face masks was already their routine with dental patients, but the coronavirus added more need for personal protective equipment and safety.
"Our control procedures and sterilization protocols remain high-level," Martin said.
Like other health care providers, Starr General Dentistry added additional safeguards in dealing with its customers. Patients submit to a temperature check and answer questions about potential exposure to COVID-19 before going on their appointment.
Occasionally the office turned patients away if they had a slight temperature for the safety of the staff and other patients, Taylor said.
Both brothers said working alongside each other and the years they spent with their father in those offices has been a great experience.
They intend to continue that legacy of care begun by Kent Starr.
"I think what sets us apart is the philosophy we got from my dad," Taylor said about treating people properly. "It's such an ingrained philosophy in our lives that it comes so natural in the health care setting." 
---
Mon-Thu, 8 a.m. to 5 p.m.