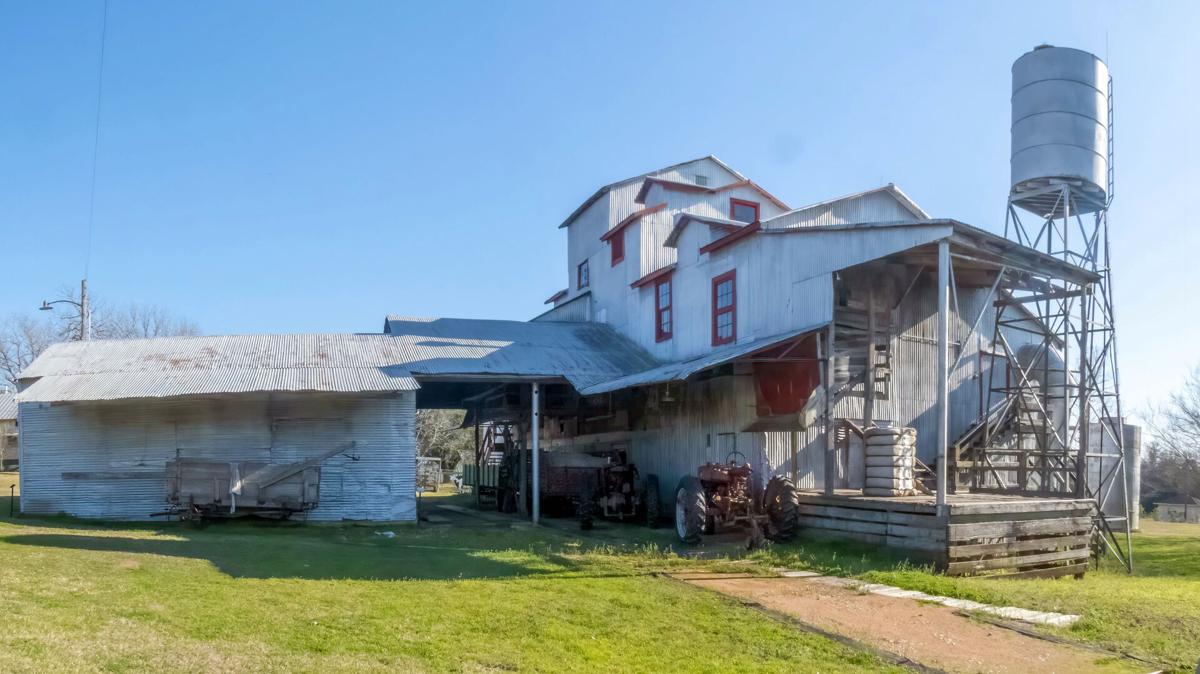 Let's say you love old postcards, or appreciate furniture from the 1920s. Maybe you like history and finding unusual museums. The small towns of Texas offer travelers the chance to find glimpses of Americana.
A day trip or weekend jaunt on scenic Highway 77 to Highway 290 offers a direct route to a couple of small towns worth visiting a little more than two hours south of Waco.
Many Texans know about Round Top, population 90. The town has extremely popular flea markets three times a year in the middle of old cotton fields. The flea markets offer everything from furniture to fancy duds, delicious food and antiques, mostly sold from old, refurbished barns and from stalls on the courthouse square.
The January market is over, but from March 29 to April 3 and Oct. 25 to 30 crowds will migrate like birds to Round Top. But this isn't about Round Top. It's about two other fascinating towns nearby: Burton and Carmine. I've witnessed the joys of these two treasures.
We drove through both Carmine and Burton on our way home in January from Round Top. Afterward, I begged to return to discover more about them, but with fewer crowds and vendors.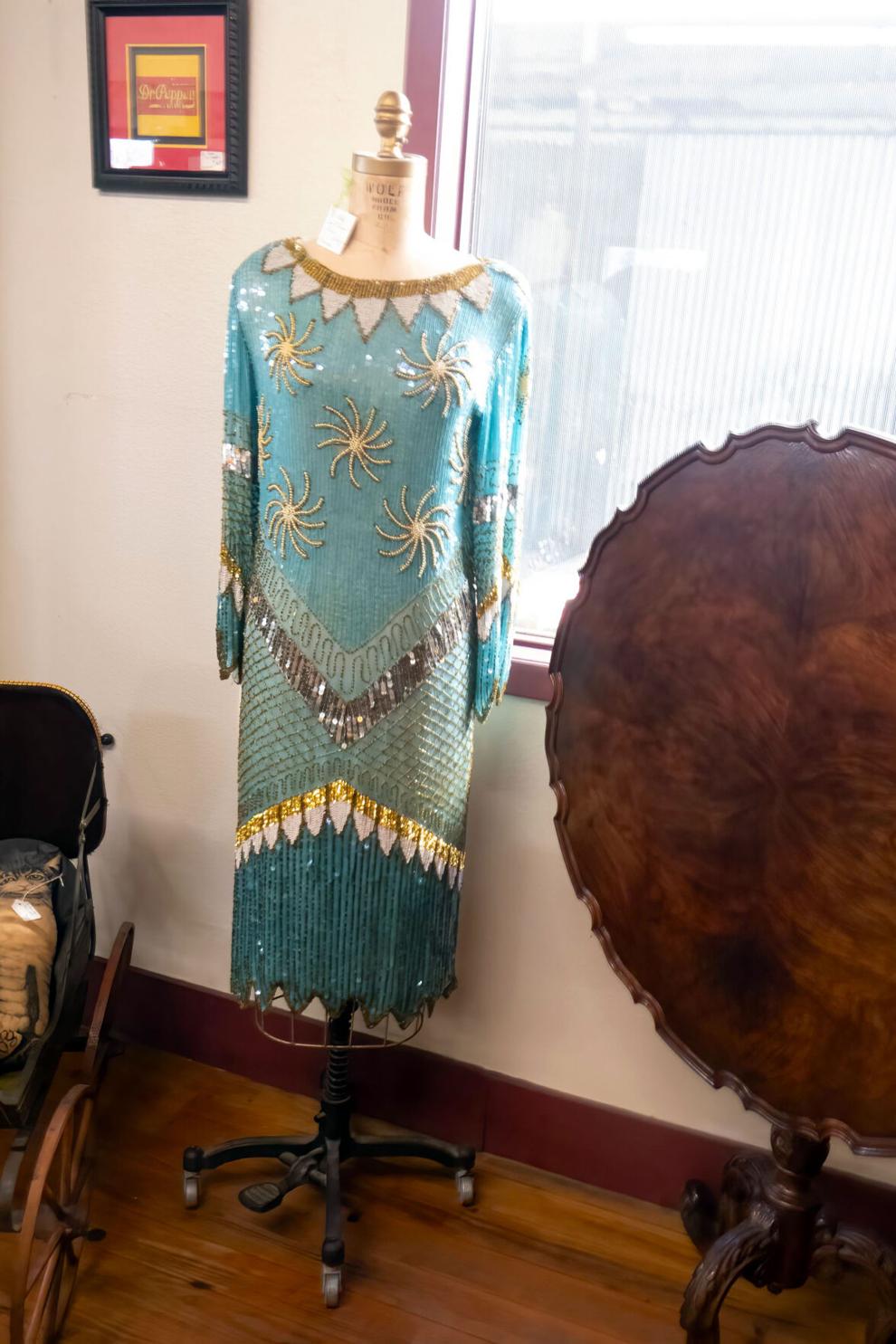 Carmine
Carmine (pronounced CAR-meen) offers numerous shops along the frontage road on Highway 290. I wandered through "my kind of fun" looking at porch swings, old jewelry, cracked dishes and odd lamps at stores like Unique Antiques. The shops make the frontage road an antique enthusiast's paradise.
I lost myself in the art gallery, Victor's Fine Arts, where the artist and his wife shared their stories of migrating to Carmine from Romania with many stops along the way before arriving in Texas.
Artist Victor Tapu owned a gallery in Houston until they moved to Carmine. I asked if they like it in Carmine and he said they do.
Victor teaches art classes for adults and children in the area. Do not miss this stop. I thought I was in a New York City art gallery. They've added exquisite, well-made necklaces and jewelry, and multimedia artwork.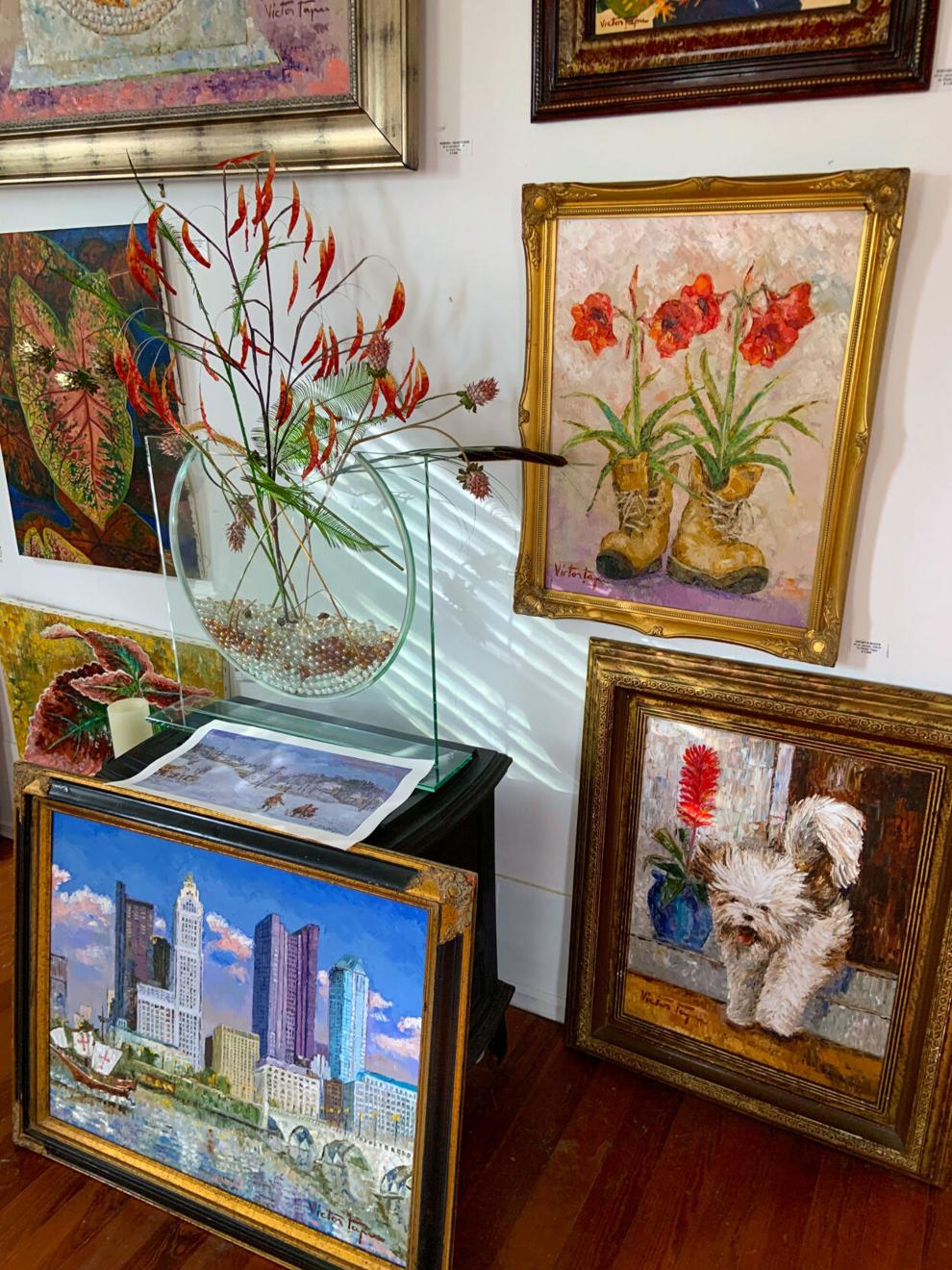 Carmine hosts one stained glass artist, which is next door to the Tapus' gallery. Because I saw no retail sign, I contacted Diane Tovey of The Glass Anvil via telephone later. Diane concentrates on custom work, mostly created for clients in Austin, Houston and Dallas, plus church windows in nearby religious establishments.
I asked her how she landed in Carmine.
"My grandmother lived here, and I came to visit every summer," she said. "Oh, yes, it's a beautiful place to live and work. My husband and I were residents of a Houston suburb and wanted a more peaceful setting long before we could retire. We've been here 16 years."
Heather Kasper shared the story of her transition to real estate broker and auctioneer in Carmine, where she owns and manages Buck Up Auctions and Realty, which has an office on Highway 290.
"I had a good sales job in my 20s, but got bored," she said. "When I told people I had decided to become an auctioneer, I feared they'd have heart attacks. But the truth was, little crumbs in my experience contributed to my desire to help others.
"I started with estate sales, but the survivors wanted me to sell their properties, too. That encouraged me to get my realtor's license."
She watched YouTube videos repeatedly to help her pass the tests. Her sales background adds to her reputation for raising money for special events.
When COVID-19 hit, she grasped the importance of online auctions. She'd used technology for property sales: why not flip on the computer for an auction? Heather said she understood the fear we all experienced in 2020, and trusts herself about the need for change.
Since we didn't have time to visit the Texas Basketball Museum, I called the owner and director. Bob Springer spent 30 years coaching high school basketball in Houston and was publisher of Texas Basketball magazine. The building is filled with detailed stories and displays about of Texas high school, college and professional players and teams. He thrives on sharing his stories.
He lives nearby and is happy to open the museum when you arrive. You might find his next door at his antique business, Stoney Creek Antiques. Otherwise, visiting the museum is by appointment only.
Burton
Recently, we jumped in our SUV for our return trip. Previously, I had noticed something about a cotton gin as we rushed by an enormous building on the main two-lane road in Burton. I wanted to take a few photos and meet local people.
The Texas Cotton Gin Museum offers much to enjoy. Museum director Stephanie Jarvis greeted us warmly. A spritely woman, dressed in jeans and weathered work boots, she said, "You must start with the video. It's only 15 minutes, but will orient you to what you'll see."
Stephanie convinced us we needed to tour the huge, hulking building behind the museum and gift shop. My husband loves machines. While he toured the mammoth building, I took our dog for a long walk.
"The tour was worth it," he said. "I enjoyed seeing how huge the machine is, and how they've preserved it."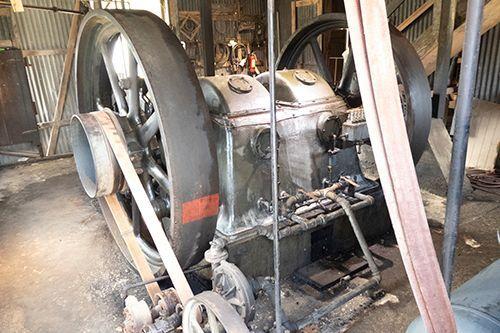 When we returned to the museum, Stephanie mentioned the 32nd annual Burton Cotton Gin Festival set for 10 a.m. to 6 p.m. April 17. The event includes a tractor pull, car show, barbecue, contests and crafts.
The topography is mostly flat around Burton as its principal products are rice (which requires low land and water) and cows. Fields are full of cattle in a variety of colors and sizes. Cotton isn't grown much in the area today and while the gin mill is seldom used, the 1914 gin lays claim to being the oldest operating cotton gin in America. It will be on full display during the festival.
I'll be returning to visit Burton's antique stores, as I was far too "conversational" on this trip. It's a perfect day trip for travelers.
You may want to pack a suitcase if you plan to visit additional locales. Some of the landowners have constructed cottages and lodges for visitors wanting to stay longer.
Don't wait for the crowds if you're interested in visiting these wonderful small towns. 
---
Directions: From Waco, take Highway 77 South through Cameron, and on to Giddings. At Giddings, take U.S. Highway 290 East for 15 miles to Carmine. Travel another seven miles east on 290 to reach Burton.
More information: Additional information about the museums and businesses, including the days and hours they are open, listed in the story can be found online.