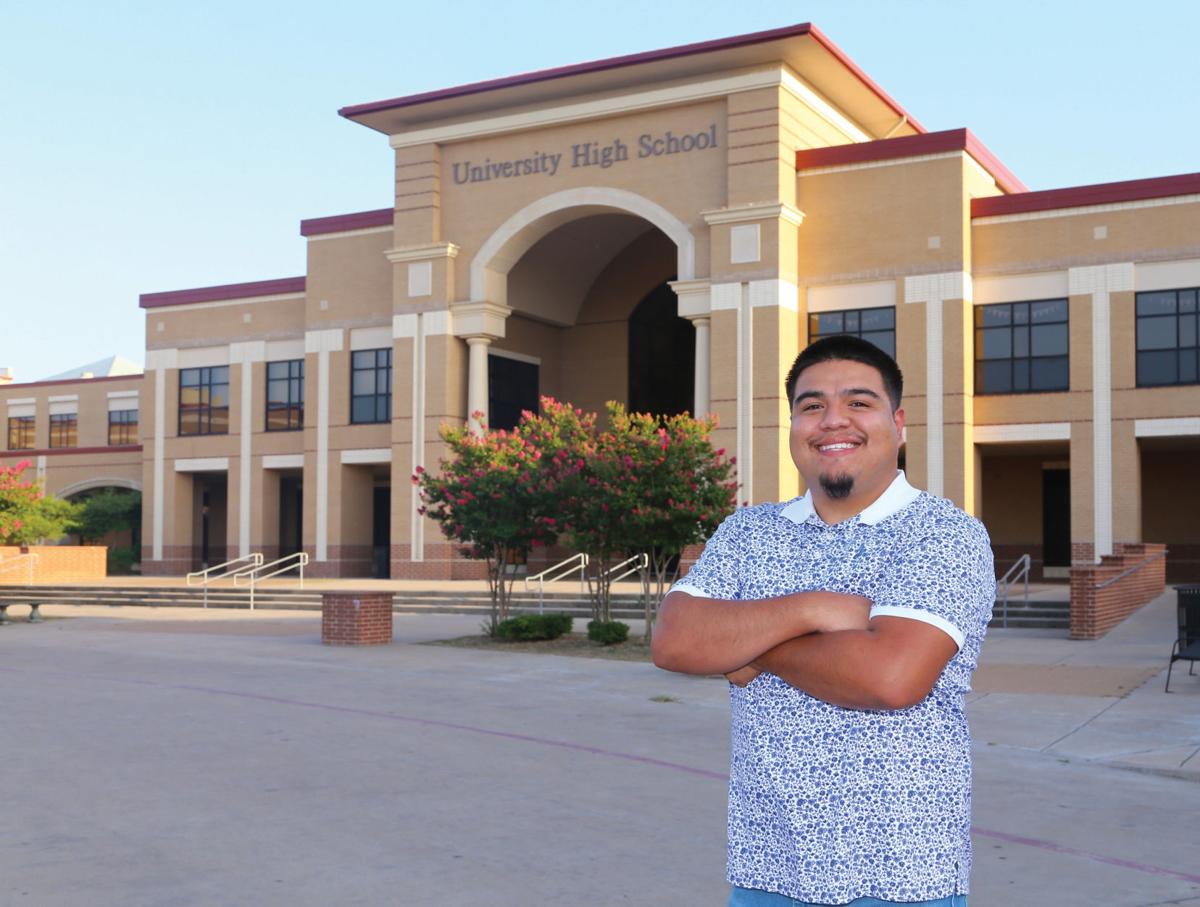 This is a monthly feature highlighting someone whose good works may otherwise go relatively unnoticed. To submit someone for consideration, email ksury@wacotrib.com.
---
What began as a home gym in Dominic Villa's backyard has blossomed into a movement that highlights the resilient South Waco community and promotes mental and physical health.
South Waco Strength was founded in 2019, but in its short time it has gotten involved in a variety of community activities, though now slowed because of COVID-19. Dominic took part in a virtual town hall seminar recently that addressed the concerns about the rise of those cases in the Hispanic community.
"We started off by inviting friends and people in the community to join together in a workout (in the backyard)," Dominic said. "I noticed how unifying a tough workout can be even for people who've never met and it inspired me to do more. I wanted South Waco Strength to be multidimensional and I realized I could use this platform to spread awareness on a topic that is very important to me, mental health.
"It was important that holistic health be the center of what South Waco Strength is, promoting mental and physical health together and trying to eradicate the negative stigmas that surround this topic, especially in the Hispanic, Black and lower-income areas."
Through the South Waco Strength Facebook page he has highlighted community leaders and businesses, and the organization promoted and was involved in community events.
Events include the Out of Darkness Walk (for suicide awareness), which Dominic said was particularly important to him. South Waco Strength also was involved in a coat drive started by his friends with The New Black Collective, and helped with an ofrenda at the Dia De Los Muertos Festival with his friend Eric Linares of QuetzalCo and others in the community.
"We've also been involved with some of the great programs started by Grassroots Community Development," he said. "Like most organizations, this year has put a hold on the many in-person events I had scheduled, but there's still hope for a later date."
He said the positive response to South Waco Strength has surprised him.
"When this movement started, I did not for once imagine this massive amount of love I received from the community," he said. "What blew me away even more was that this movement resonated even more with people who are not from or even visited South Waco."
Dominic said he's grateful to have been part of the panel for the virtual town hall seminar.
"It was so inspiring to see local leaders who truly care about the community open the lines of communication so that we can all get on the same page," he said. "At that time, 60% of the cases in Waco were derived from our community. A conversation was definitely needed so that we could get the right information out in both languages while answering questions from our people."
While he currently is focused on finishing his education degree at Baylor to become a middle school teacher in South Waco, he has big plans for South Waco Strength.
"My goal is to open a gym here in the heart of the community," Dominic said. "A gym that will feature several different aspects of fitness such as bodybuilding, powerlifting, CrossFit, etc, because I believe fitness is not one size fits all.
"In addition, the most important part of the gym will be the mental health component, which will include offices for therapists to practice out of and a meditation/yoga portion of the facility. Above all, I hope to continue representing my community and inspire those that come after me.
"My goal is to keep spreading awareness of how important it is to take care of our mental and physical health."
Waco Today highlights people whose good works may otherwise go relatively unnoticed. To submit someone for consideration, email ksury@wacotrib.com.
Be the first to know
Get local news delivered to your inbox!