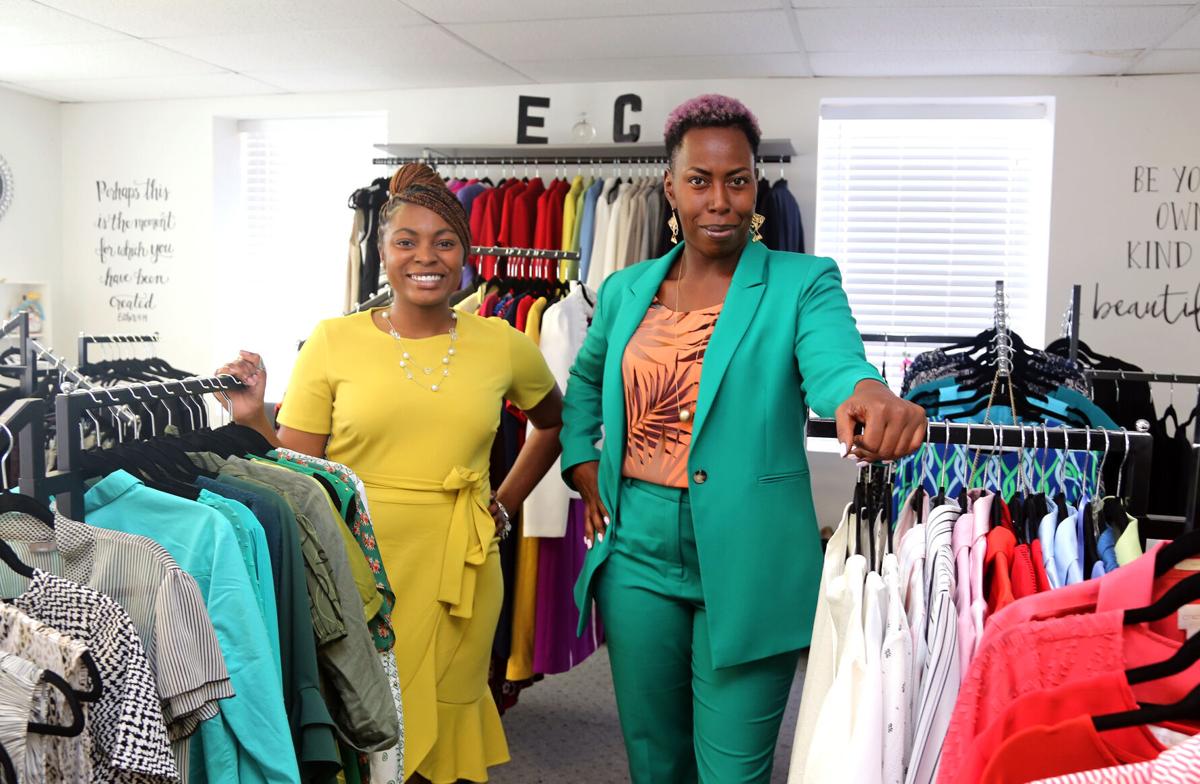 This is a monthly feature highlighting someone involved with a nonprofit agency recognized as a Charity Champion by TFNB Your Bank for Life. To submit someone for future consideration, email ken.sury@wacotrib.com.
---
Rachel E. Pate was the first coordinator for Esther's Closet, which provides workplace outfits and helps women find employment to become self-sufficient. But before that, she was a client.
She recalls her first encounter with Laveda Brown, then president of the Centex African American Chamber of Commerce and founder of Esther's Closet. Pate had an interview with Brown for a position at the chamber.
"I didn't even get inside her office," Pate said. "Mrs. Brown stopped me outside her door and asked if I was wearing appropriate interview attire."
Pate said she guessed not, and explained her challenges as a single mother.
"You need to go to Esther's Closet and find an outfit," was Brown's directive.
Pate did just that, returning later for her interview wearing the black suit she was provided at no cost there.
"She was blown away," Pate said of Brown. "I was still the same person, but I took her constructive criticism to heart."
The Waco native and University High graduate also got the job as the assistant to the chamber president. That role lasted a couple of months before Brown tasked her with the coordinator's role for Esther's Closet.
The program provides women with a complete outfit for the job interview and helps with resume writing and mock interviews. After employment, the women can choose workplace outfits for seven to 10 days as well as career development and life skills training.
The "Esther" in Esther's Closet is named for the character in the Bible who ascended to queen from a humble upbringing. Today Pate is vice president of the chamber and she appreciates having worked alongside Brown to understand her vision for Esther's Closet.
Brown retired in 2019 and Jon Bible stepped into the president's role, discussing with Pate ways to grow the program.
Bible wrote a grant to Baylor's Solid Gold Neighbor engagement initiative, seeking funds for a part-time coordinator specifically for Esther's Closet. That new coordinator is Heaven Lee, also a Waco native and a graduate of Connally High School.
The 21-year-old started three months ago and is looking forward to connecting with other young women seeking the help and resources they need to find employment.
"Heaven will have the opportunity to draw in that younger demographic," Pate said, "and soon she'll be doing the strategic planning for the growth of the program."
Esther's Closet had its five-year anniversary in March and celebrated the occasion in August at the Baylor Club. Shamica Evans, owner of Waffle Chic and a former client, was honored with the first Essence of Esther Award.
The nonprofit has served more than 700 clients and provided over 2,300 professional outfits, which come to Esther's Closet through donations of gently used clothing.
Pate jokes that Lee, as a younger, more tech-savvy person, can now start promoting Esther's Closet on Twitter and Instagram and expand its social media reach. But mainly she's looking for the new ideas and enthusiasm someone like Lee can bring to the program.
"I think we'll get a refresh on all things with Heaven," Pate said.
Lee is part time with Esther's Closet. She also works with Prosper Waco's UpSkill Initiative as its workplace initiative coordinator. UpSkill partners with McLennan Community College and Texas State Technical College for employment opportunities in areas such as hospitality, tourism, medical office administration and manufacturing.
Pate said she's thankful to TFNB for selecting Esther's Closet as a Charity Champion. TFNB doesn't just write a check to the recipient, she said, but provides marketing exposure as well as leadership training and other resources to the staff.
Lee also hopes to expand workforce development opportunities for men through Esther's Closet. Providing those professional outfits will remain a key component, Lee said, adding it's important to have the proper appearance when applying for a job.
"Not having the right look can get you overlooked," Lee said.
Waco Today highlights people whose good works may otherwise go relatively unnoticed. To submit someone for consideration, email ksury@wacotrib.com.
This is a monthly feature highlighting someone involved with a nonprofit agency recognized as a Charity Champion by TFNB Your Bank for Life. To submit someone for future consideration, email ken.sury@wacotrib.com.