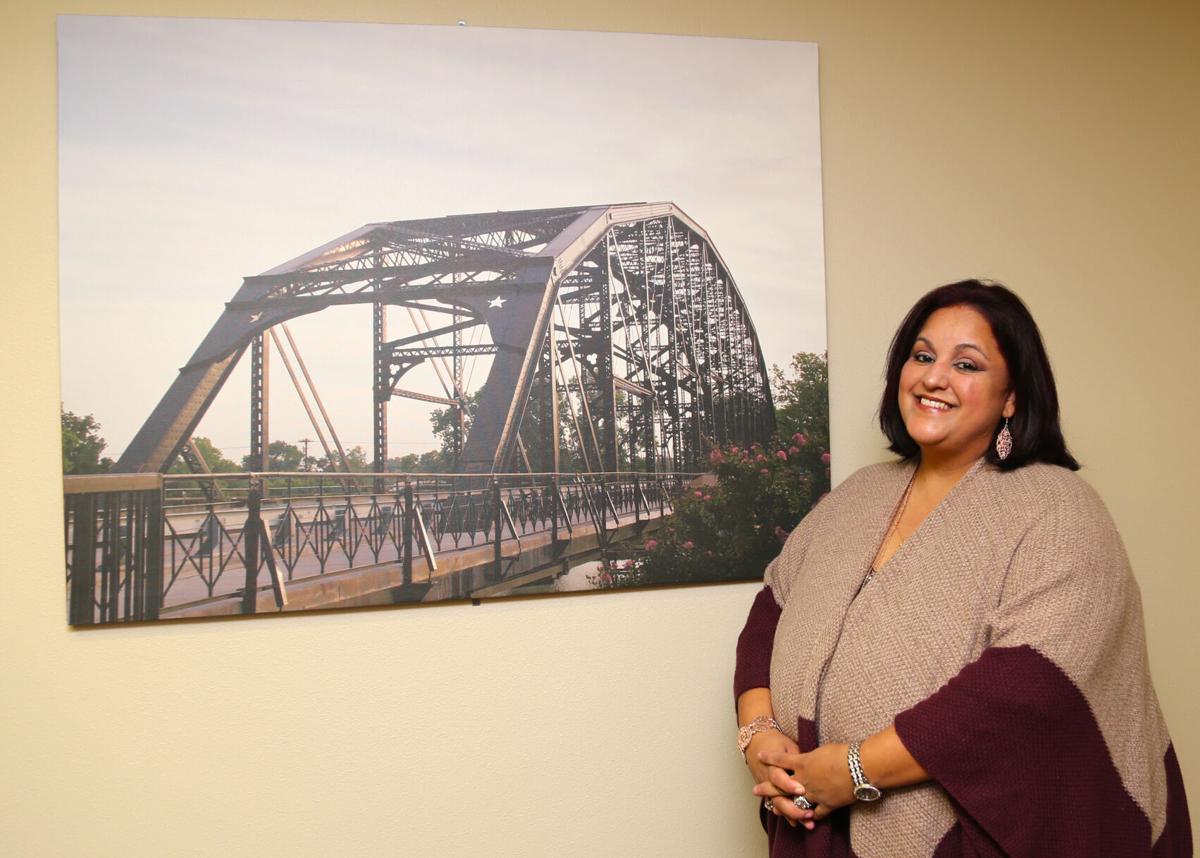 Janie is a native of Waco who graduated from Reicher Catholic High School in 1992. She was in the banking and finance industry before joining Caritas of Waco five years ago, initially as a receptionist before becoming an intensive case manager in 2017. Janie is a member of Family of Faith Worship Center. She has two daughters, Sofia, 25, and Lauren, 22. Especially during the time of COVID-19 she enjoys spending time with family.
At Caritas of Waco, Janie Rogers Ramon embraces her passion to help others.
Since 2017 she has worked as an intensive case manager at the nonprofit. In that role, she assists and keeps in contact with them for a full year.
It was a leap of faith that brought her to Caritas. After more than a decade of working in banking and a couple of years for an IRA company that relocated out of state, she decided banking wasn't where she felt her passion. She began volunteering at her church, Family of Faith Worship Center, and assisted with the community church program.
Her pastor, Ruben Andrade, connected her with Tammy Stevens, the clinic services director at Caritas, in December 2015. The only position open at the time was receptionist.
She was hired and did that until Buddy Edwards, then executive director of Caritas, offered her the intensive case management position in 2017, which fills her passion and purpose, she said.
There are three primary things she does for clients in her role: help them further their education, seek housing and obtain employment.
Not everyone needs all that or a full year of her assistance, she added. Some have been ready to move on after three months, but with others that journey is longer.
Sometimes it's getting them help with an electric bill or paying for day care.
"It's about empowering people so they don't have to come here as often and know they are providing for themselves," she said.
"A lot of people's stories pre-COVID already would break my heart," Janie said. "And then with COVID the bottom fell out for a lot of people."
United Way and the Waco Foundation, with the aid of private donations, provided community resource funding earlier this year to Caritas that allowed it to assist clients hit hard by the coronavirus to afford rent, utilities or day care.
Janie was able to help clients with that funding.
"What may seem like one light bill for us can be devastating for them," she said. "If we can help them pay that light bill they'll have money to spend on another need."
She averages about 15 calls a day and tries to navigate how to help. At one point the list of people who couldn't pay rent was up to 70, she said, but they were helped.
"I look at this as doing the Lord's work," she said. "He gives me the strength to do this."
She has been on the Project Homeless Connect Committee for two years and served her first year on the board of the Heart of Texas Homeless Coalition.
"I have seen people walk in with the look of defeat and I think, 'How can I be a part of their journey?'" she said. "I have to hold them accountable, but I do my best to give them the tools and resources to be a better version of themselves."
She keeps a board with photos of successful clients that serves as a reminder of the good work she's been able to do. And she's happy to share those stories of successful clients.
Because of COVID, her interactions with clients these days are limited to phone calls, emails and sometimes Zoom meetings.
"I do miss being out in the community," she added. "I miss that one-on-one connection with my clients."
She has a special appreciation for being at Caritas.
"I love working for an organization that allows me to be a part of my clients' journeys," she said. "Sometimes they just want a prayer and I say a prayer with them. They're thankful for that and I'm thankful that I can do that."
"I work with some amazing people," she added. "When COVID hit, we knew there would be different hats we'd have to wear, and the Caritas family came together to continue to serve our clients well. I'm blessed to be a part of the Caritas family."
Janie said she is hopeful for what 2021 brings under the leadership of co-executive directors Alicia Jallah and Ann Owen.
"I have this attitude of gratitude for being able to do something you are passionate about … and that's helping people," she said.
Waco Today highlights people whose good works may otherwise go relatively unnoticed. To submit someone for consideration, email ksury@wacotrib.com.
This is a monthly feature highlighting someone whose good works may otherwise go relatively unnoticed. To submit someone for consideration, email ken.sury@wacotrib.com.