After a year without Westfest, event officials and the city are thrilled to welcome it back as the Czech festival will mark 45 years since it began.
Held on Labor Day weekend, last year's Westfest was a wash because of COVID-19, but this year will make up for it, organizers say.
Brian Muska, vice president of media for Westfest, said not having the event last year was "terrible, actually." He added that those who want to attend this year but might have some reluctance because of health concerns, should understand that the event is spread over several acres.
"If you want to be away from the crowd and still listen to music, you have plenty of room for distance," he said. "And if you're ready for normalcy again and want to get down with some nuclear polka on Saturday night, we're more than welcome to have you."
Ryan Kolar, the festival's music and entertainment director, expects some 20,000 people to attend during the three-day event. The West native was immersed with Westfest as a boy because his father was involved in the festival.
"We are very excited to see everyone after not having a festival last year," Kolar said. "We really just want everyone to come out, enjoy themselves, and have a great time while celebrating our Czech heritage. With music being such a large part of the festival we have attempted to bring in artists from all over for our festival."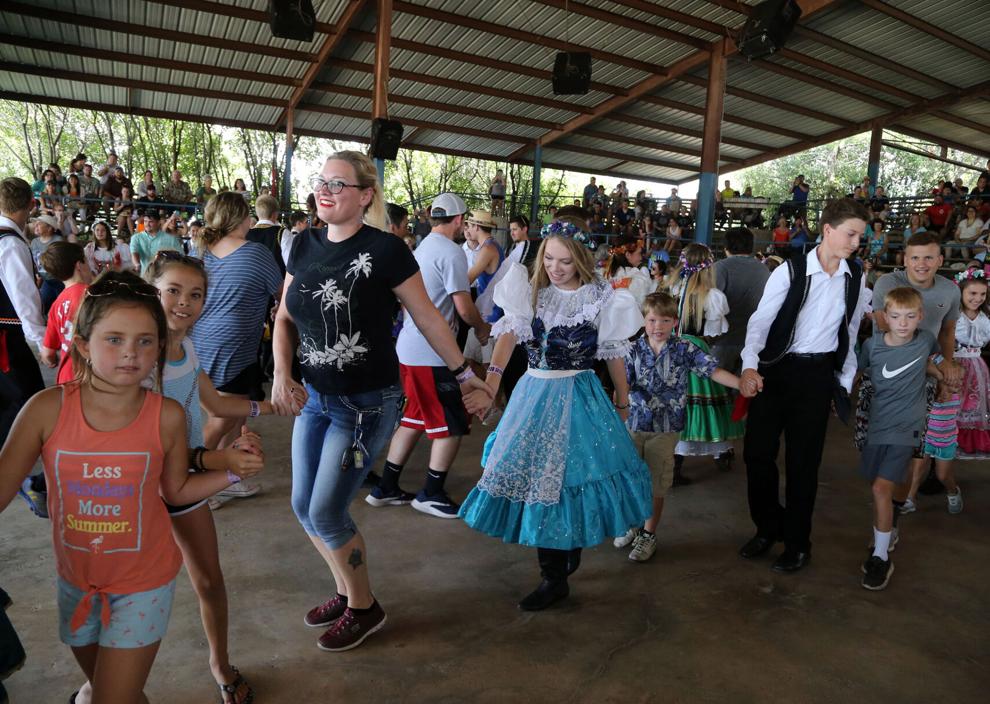 Westfest's musical lineup this year will begin with Friday night's preview party featuring Randall King. Performing as special guests are the Huser Brother Band and Oliver Penn.
On Saturday featured performers in the East Pavilion will be Squeezebox with Ted Lange and Molly B, as well as Bohemian Blitz and Brave Combo. The West Pavilion will present the Praha Brothers, the Czech Harvesters, Jerry Haisler and the Melody 5, and The Moravians.
"These bands are all from Texas and are great bands to grab a beverage and polka to," Kolar added.
Sunday offers groups Czech and Then Some, The Ennis Czech Boys and The Vaneks, in addition to another day of Brave Combo, Squeezebox and The Happy Players.
"From a polka perspective, Squeeze- box and Brave Combo are definitely crowd favorites for our festival," Kolar said. "That's not to say any of the other bands performing are not, but those two definitely bring the energy. Sunny Sauceda in 2019 had our top tent in a happy frenzy with his performance and Gary P. Nunn is a legend and beloved by our festival attendees, so much so we see shirts made requesting us to have him in future years."
Kolar said they have also changed the format to allow patrons the opportunity to see multiple artists while visiting by splitting set times between the artists rather than the original single multi-hour sets.
"We have started to bring in more artists from outside the state of Texas as well," he added. "But we still try to bring in as many Texas polka bands as well given the close-knit community that the heritage has."
Background
Westfest began in 1976 and Muska says it was founded as a means for the West community to raise funds for a variety of projects that include youth programs, senior citizen activities, a community center, fire and EMS services, library and other civic and cultural programs.
The money raised goes to help fund these organizations. The organization has raised over $1 million for the community.
"Hopefully this will be a record year," Muska said. "It's hard to say how much at this point, but we hope to raise enough to give out at least $20,000 to $40,000 in donations and scholarships."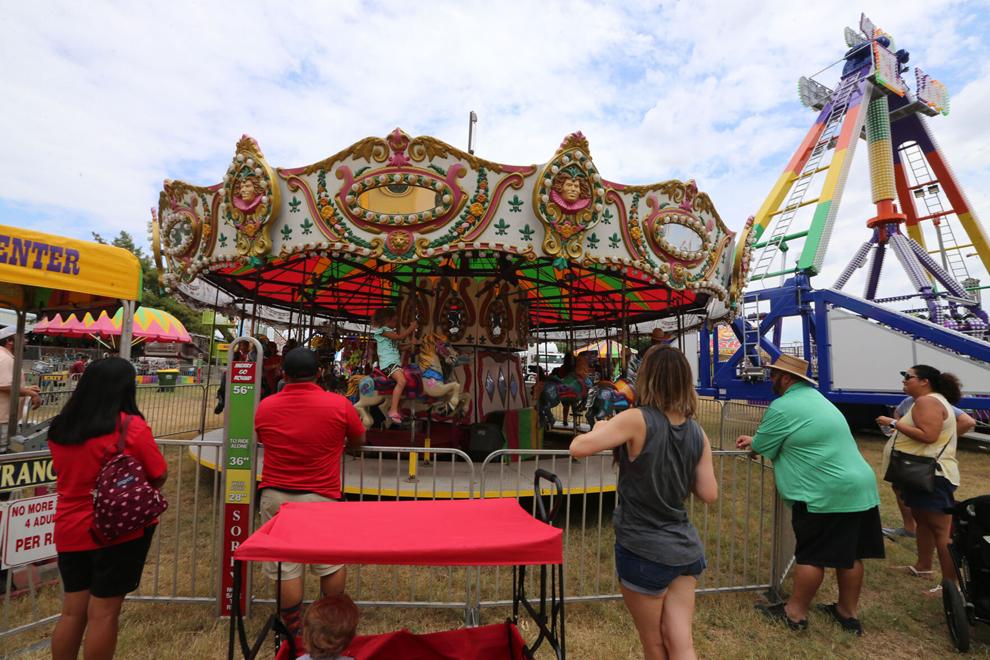 Aimee Shelton, a member of the board of directors for Westfest, whose involvement began as a volunteer for the event in high school and later was a Czech folk dancer for several years, said Slovacek's, the bakery and gift shop, on the other end of Interstate 35 is the presenting sponsor for this year's Westfest.
"Westfest could not be possible without all of the fine sponsors who support Westfest, but we are especially excited about our partnership with Slovacek's this year," said Aimee Shelton, a member of the board of directors. "Slovacek's is a family-owned company based in Snook and West. You can visit them for a true taste of Texas Czech flavor and conveniences galore."
Shelton said she was a Westfest volunteer beginning in high school, then was a Czech folk dancer performing for years at the festival. She joined the Westfest team as an associate more than 25 years ago and has been a director for the past seven years.
Other Activities
Another Westfest staple and crowd pleaser is the parade on Saturday morning.
"This year's parade theme is 'Heroes From Home' with all participants encouraged to decorate and honor hometown military past and present," Shelton said.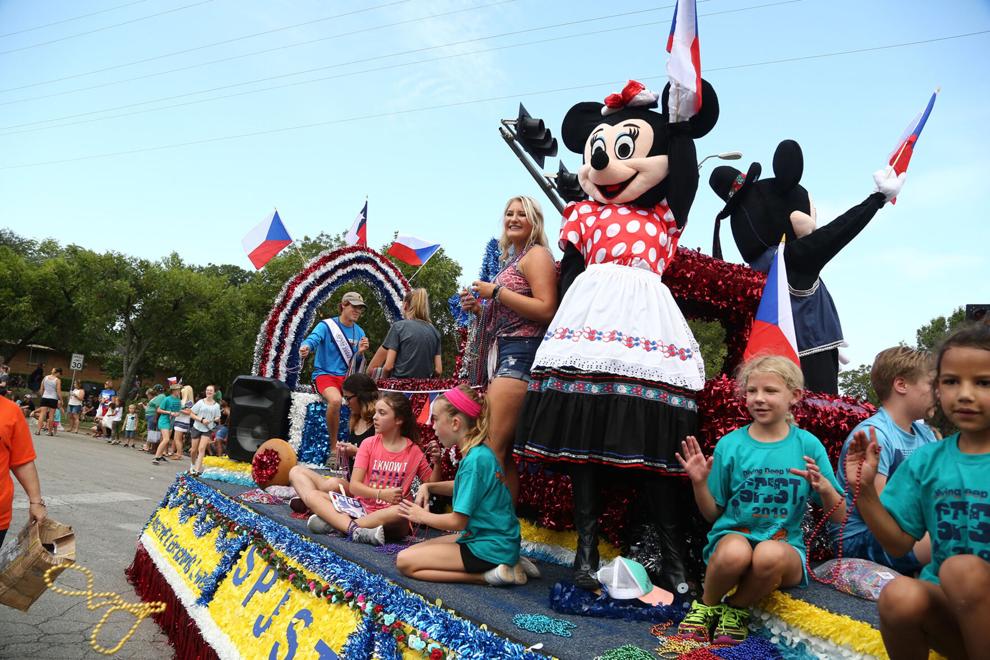 Beyond the music and food and the crowning of Miss Westfest, there are contests like horseshoes and washer pitching, the Kolache 5K race, kolache eating, cornhole, Taroky card and 42 dominos tournaments, and the list goes on, Muska said, "like a mini state fair."
Muska said Westfest has retained its roots and "that's what makes us unique from other festivals. Not a whole lot has changed from the beginning, but every year we try and think up new things to add or make things bigger and better."
Shelton said that the cancellation of Westfest 2020 was hard on the community last year and organizations that rely on Westfest for fundraising as well as donations had to come up with alternative ways to raise money.
She hopes the 2021 festival will make up for what was missed last year in fundraising and camaraderie.
"Westfest continues to provide a quality festival while promoting Czech heritage as well as welcoming performers and foods from many areas," she said. "What remains is our dedication to providing opportunities for fundraising for the community and organizations around West and surrounding areas."
Muska seconded that with a final thought: "If you have never been, come Czech us out." 
---
What: Annual festival celebrating the city's Czech heritage, with polka music and dances, numerous baked goods and other treats. Activities include Friday night preview party, crowning of Miss Westfest, Saturday morning parade, 5K race, and contests such as cornhole, Taroky and 42 dominos.
When, where: Sept. 3-5 at the West Fair and Rodeo grounds on South Main Street, one mile south of downtown.