When you enjoy a meal at World Cup Café you are part of something much bigger than meets the eye. The café is part of Mission Waco Mission World, a concept started years earlier by Jimmy and Janet Dorrell to fight systemic poverty in the North Waco neighborhood.
John Calaway has been executive director of the organization for three years while Dorrell remains very much involved as president emeritus and pastor for Church Under the Bridge.
"WCC is a well-kept secret in Waco for many locals who want to support Mission Waco's work, our neighborhood, and who love good food," Calaway said.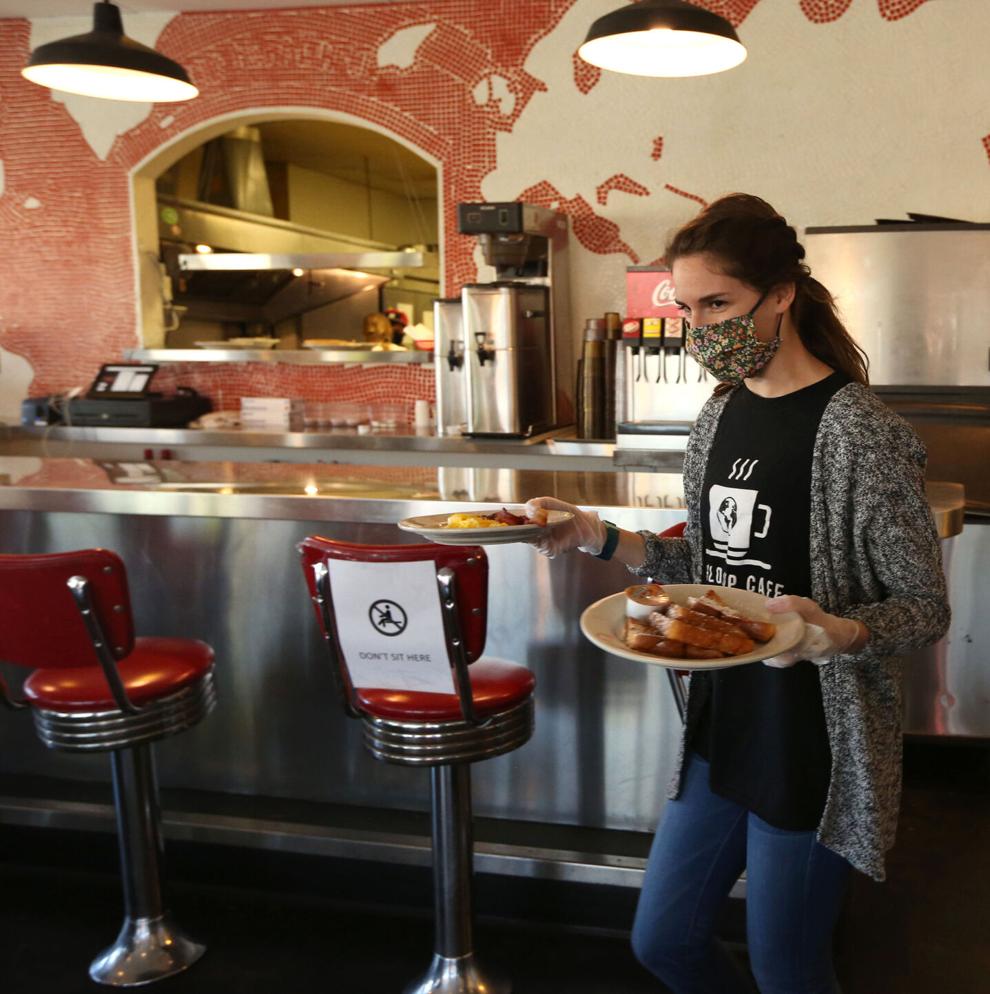 In a nod to the casual diners of yesteryear, the café offers a pleasant and relaxed dining experience. Enjoy your meal and a cup of coffee at the counter while perched on a retro red and chrome barstool. The diverse staff is made up of neighborhood locals, college kids and Waco natives.
And, speaking of coffee, enjoy a cup or more of its Third Coast Coffee, a brand based out of Austin that is organic and a fair trade product. A cup of Joe costs $2 with free refills. World Cup grinds coffee beans on site, and it regularly rotates coffees from Ethiopia, Mexico and Nicaragua.
If you want to take a taste of the exotic java home, bags of coffee beans are for sale. Not a grinder? No problem, the café will happily grind and bag your caffeine fix for you. Latte, mocha and Americano drinks are available with prices ranging from $1.65 to $3.75.
Breakfast Options
Get your day started by ordering the World Cup Express which includes two eggs, cooked to order, and your choice of two bacon strips or two sausage patties, and your choice of pancakes, French toast, or biscuits and gravy for $9.25.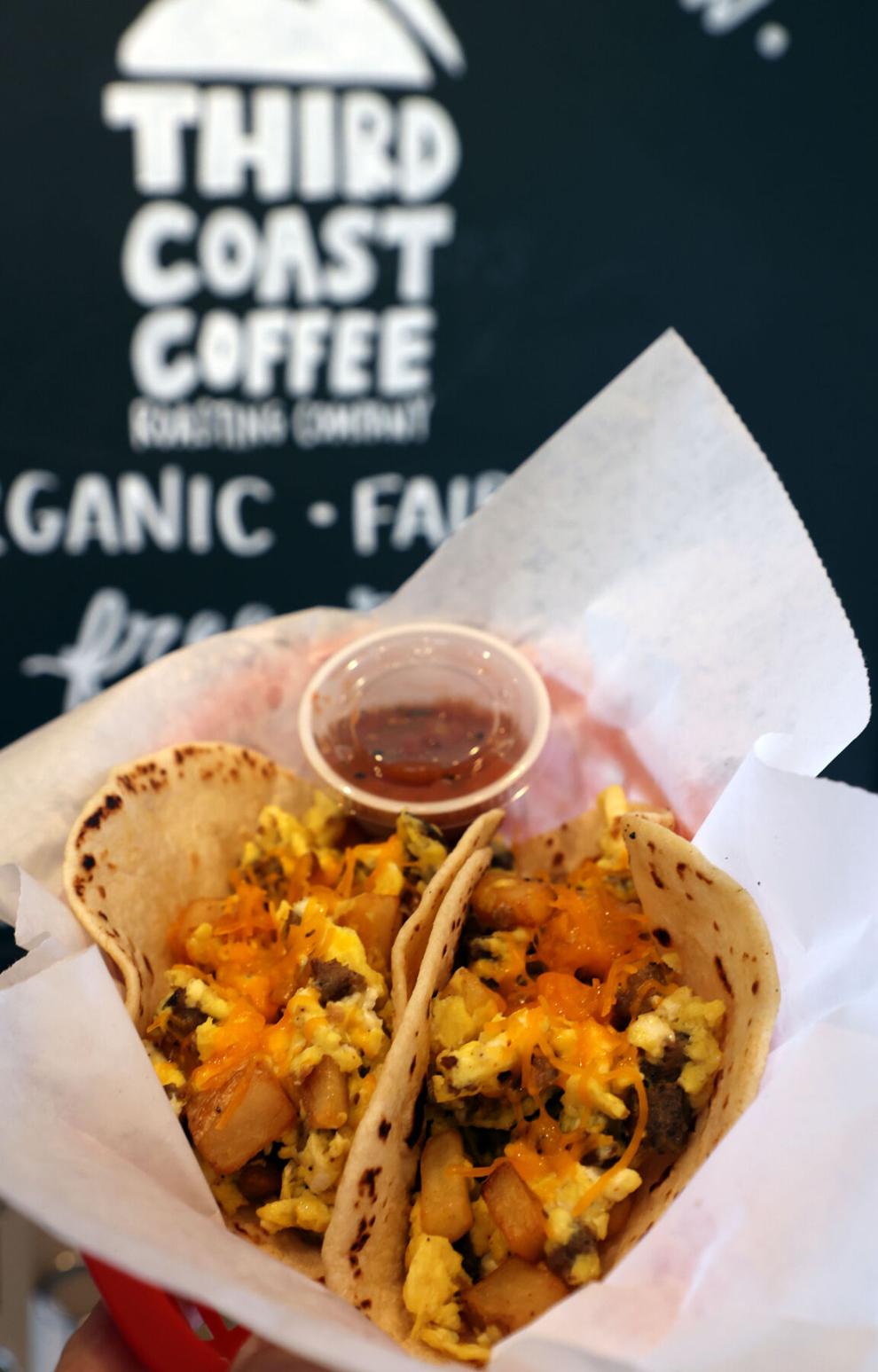 Calaway brags on the tasty French toast, saying, "You know the French toast is good when my 7-year-old doesn't need syrup!"
Breakfast tacos are made with homemade tortillas that are blanketed with your choice of bacon or sausage, breakfast potatoes, egg and cheddar cheese for $6.50. Everything is bigger in Texas and the Texas Toaster breakfast is no exception; a scrambled egg resting on Texas toast with your choice of bacon or sausage and American, cheddar or pepper jack cheese for $5.75.
The Colcord, at $6.25, includes two eggs cooked to order, side of potatoes, and your choice of toast, pancake or biscuit. Design your own breakfast by building your signature omelet, which consists of three eggs with your choice of three ingredients (limit one meat choice), side of potatoes, and your choice of toast, pancake or biscuit for $9.50.
For $5 you can get you of a square-meal mindset when you order the popular Breakfast Bowl, which has sautéed spinach and bell peppers on breakfast potatoes, topped with a fried egg and homemade basil feta spread. Extra ingredients are available for 75 cents and include ham, sausage, bacon, pico de gallo, spinach, onions, tomatoes, mushrooms, jalapenos, cheddar, American and pepper jack cheese.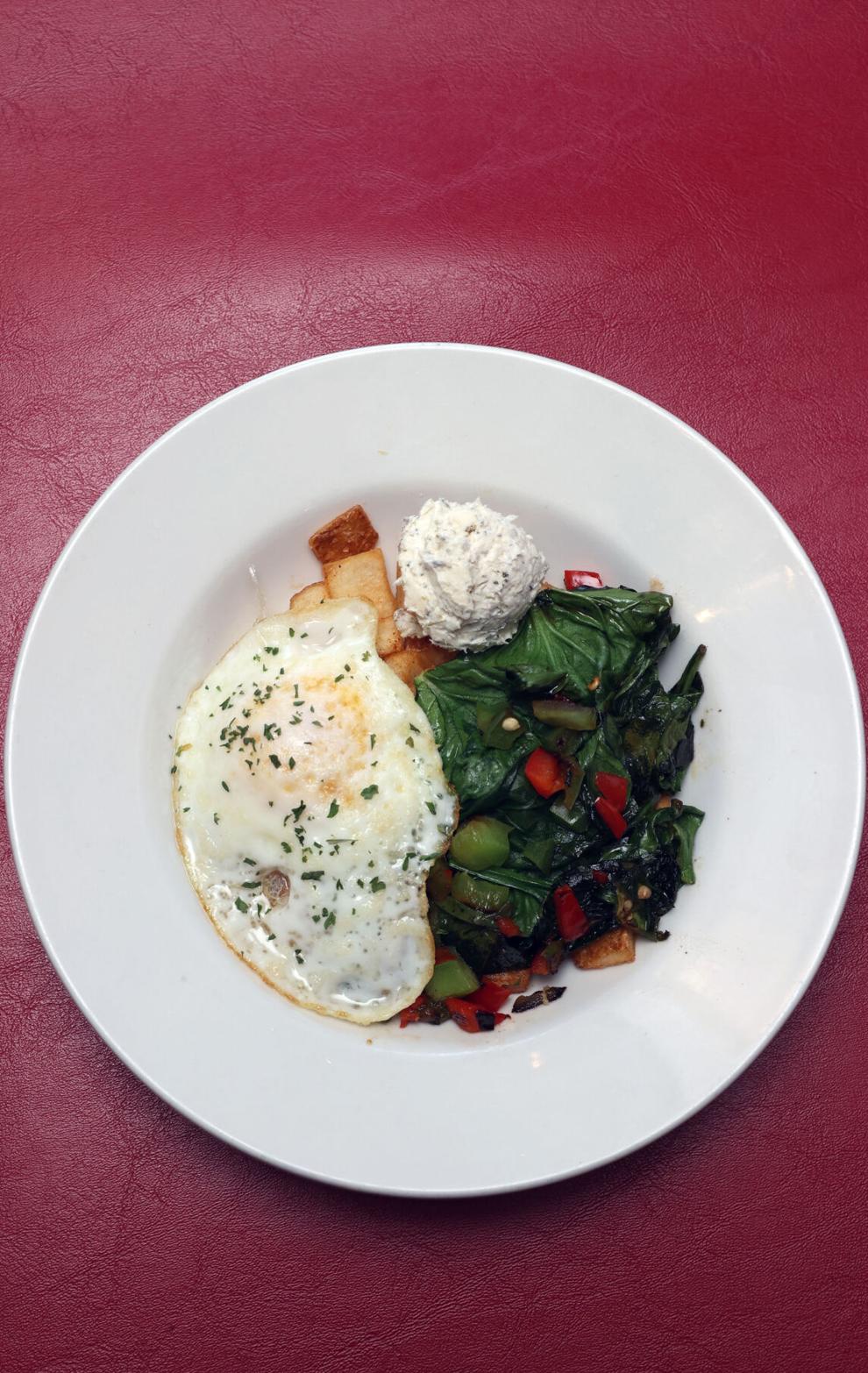 For lighter portions, try a la carte items such as eggs, pancakes, grits, oatmeal, sausage, bacon, fresh fruit, biscuits and sausage gravy, French toast, country potatoes and toast. A la carte prices range from $2 to $5.25.
Lunchtime Goodies
When it comes to lunchtime, the World Cup Burger boasts a 6-ounce meat patty, pico de gallo, mayo and melted American cheese on grilled Parmesan sourdough bread. For a different burger twist, the Good 'Ol Burger comes dressed with mayo and includes lettuce, tomato and pickle on a toasted sourdough bun. Each burger costs $7.
Café manager Brooke Landry says the most popular lunch item is the Sourdough Chicken Salad Melt.
"People always say they've never heard of hot chicken salad before," Landry said. "But when they try it, they love it!"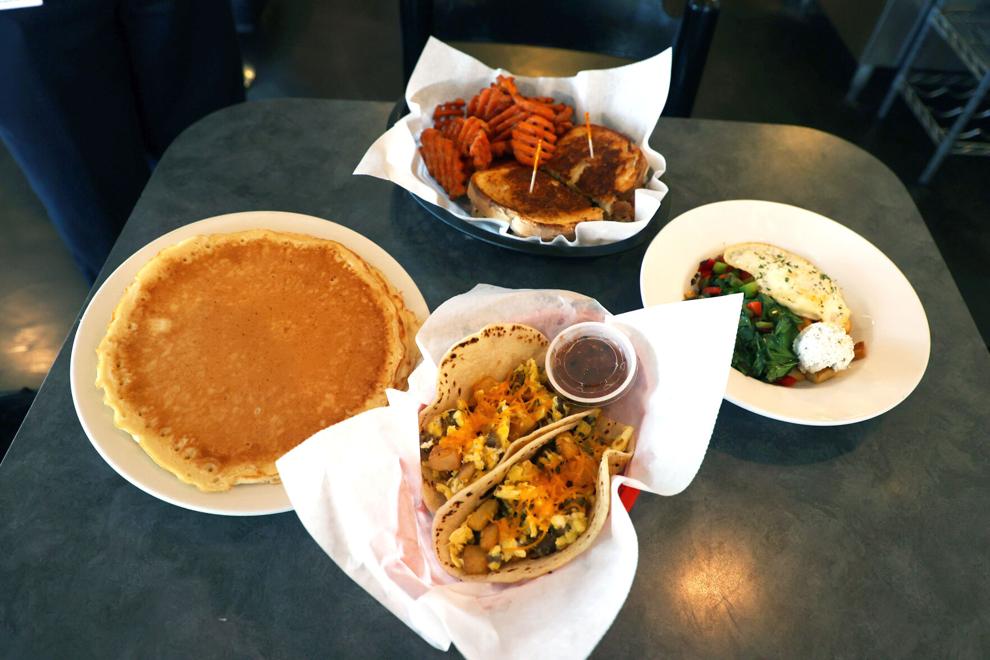 The sandwich is a housemade grilled cranberry and walnut chicken salad with bacon, tomato and melted pepper jack cheese on grilled Parmesan sourdough bread.
Salad choices include a Mediterranean, chef, and apple, cranberry and walnut salad. The World Cup Chicken Salad is served grilled or cold. Salad prices range from $3.50 to $9.
Daily specials vary on Monday and Tuesday, but the Wednesday special is chicken-fried steak and Thursday is meatloaf. These specials come with mashed potatoes and green beans. Friday is fried catfish with choice of one side. All specials cost $10 each and come with a dessert.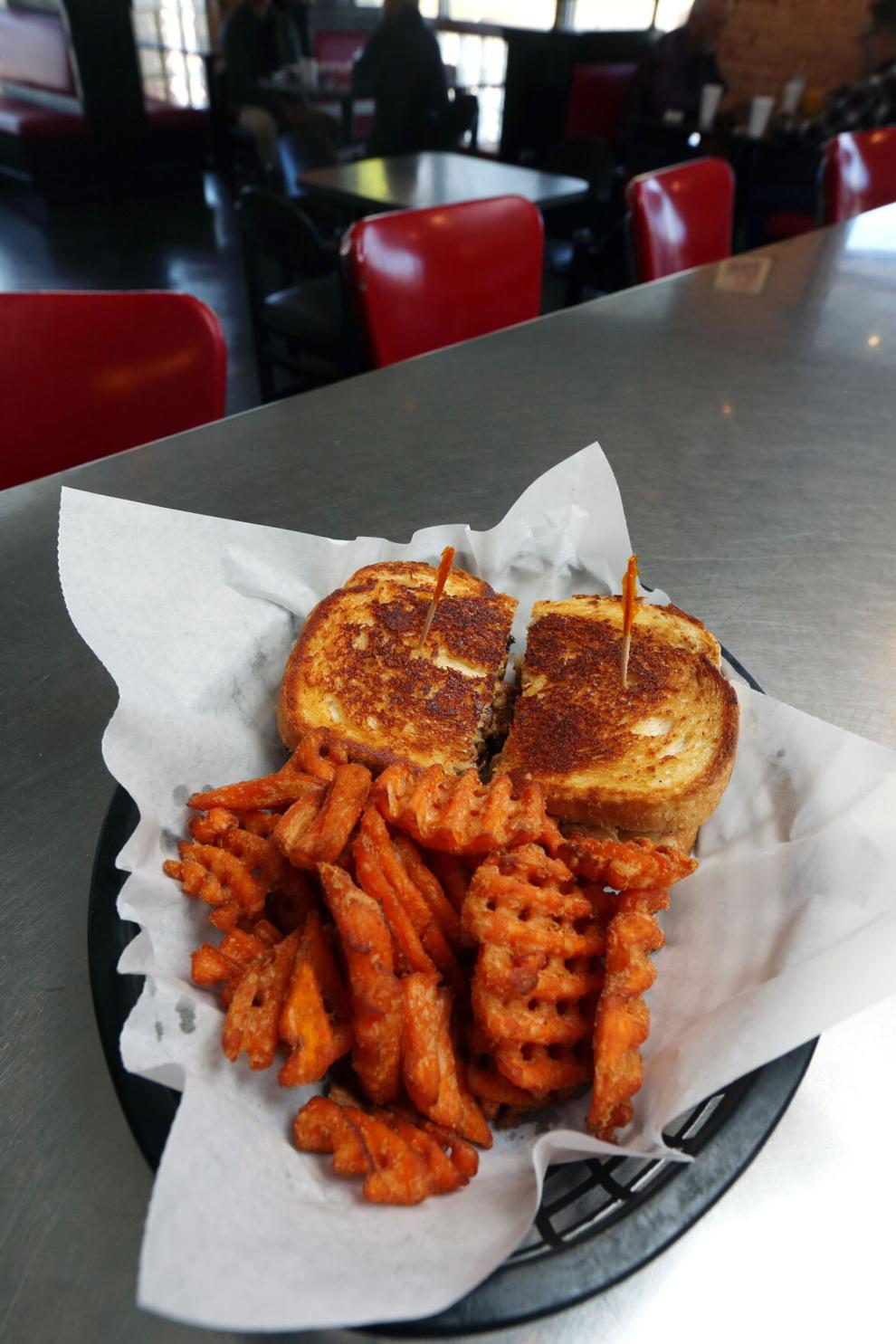 Landry said they occasionally get fresh veggies and herbs from Urban Reap (also part of Mission Waco). Collard and mustard greens from Urban Reap are a huge hit on the plates in fall and winter, she said.
Tasty sandwich options are chicken and feta, turkey and cranberry, BLT, and chicken-fried steak sandwich. Prices range from $6.50 to $7.25. A lentil wrap ($6) is a grilled lentil patty stuffed full of feta, veggies, wheat germ and spicy brown mustard on a whole wheat tortilla.
The pick two combo is also a tasty option. Pick any half sandwich or half salad for half the price and any side for pick two combo (excludes burger, lentil wrap and chicken-fried steak sandwich). Sides available include sweet potato fries, French fries, side salad, onion rings, fried okra, mixed veggies, and kettle chips (prices are $2 to $2.50).
Kid's menu choices are a burger, chicken strips or grilled cheese and comes with one side. Prices range from $5 to $7.25.
Fair Trade
Not to be missed are the beautiful and unique items in the fair trade market in the back room of the café.
Fair trade is important to Mission Waco.
"Fair trade artisans are paid a fair wage up front, so they get paid whether or not everything sells," Landry explained. "The artisans also work under fair working conditions, so they are protected from being exploited."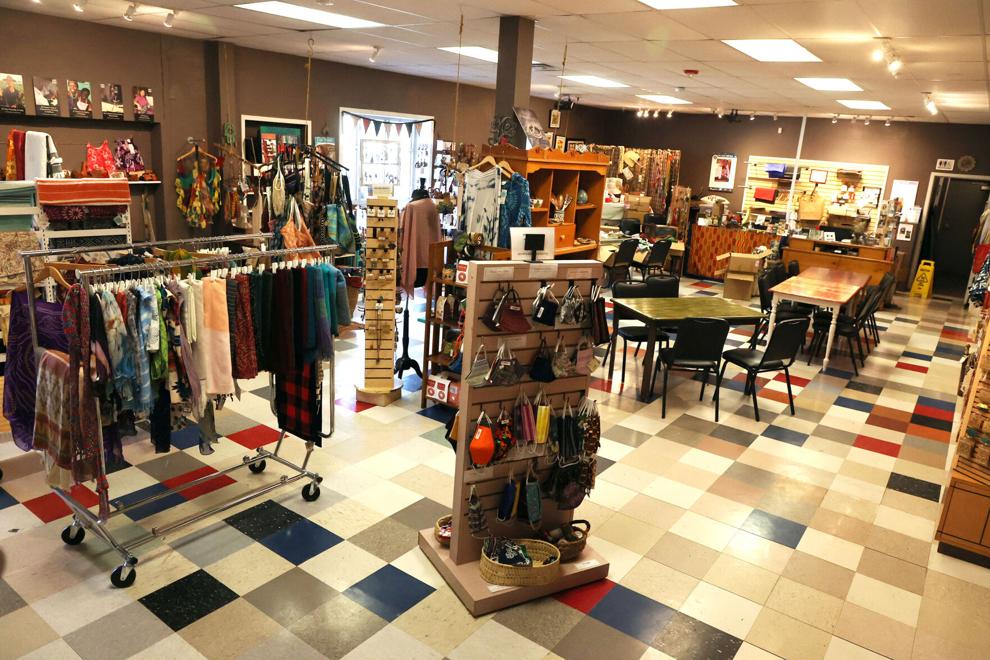 WCC is the only fair trade-certified market between Dallas and Austin.
"Fair trade offers customers additional ways to support certified fair trade businesses doing good while providing high-quality products," Calaway said. He notes that the space also is used to educate volunteer groups, college students and anyone else wanting more information about sustainable and ethical fair trade practices.
Colorful clothing, lovely jewelry, handy totes and some food items are a few of the items for sale.
Longtime Mission Waco volunteer Joann Binder said, "I love buying items that help women provide for their children and send them to school." The jewelry is her favorite.
Kathy Allison, another avid supporter, challenges herself and others "to buy something fair trade regularly, even if it's just a piece of chocolate."
Eating well and shopping ethically never tasted or felt so good. 
---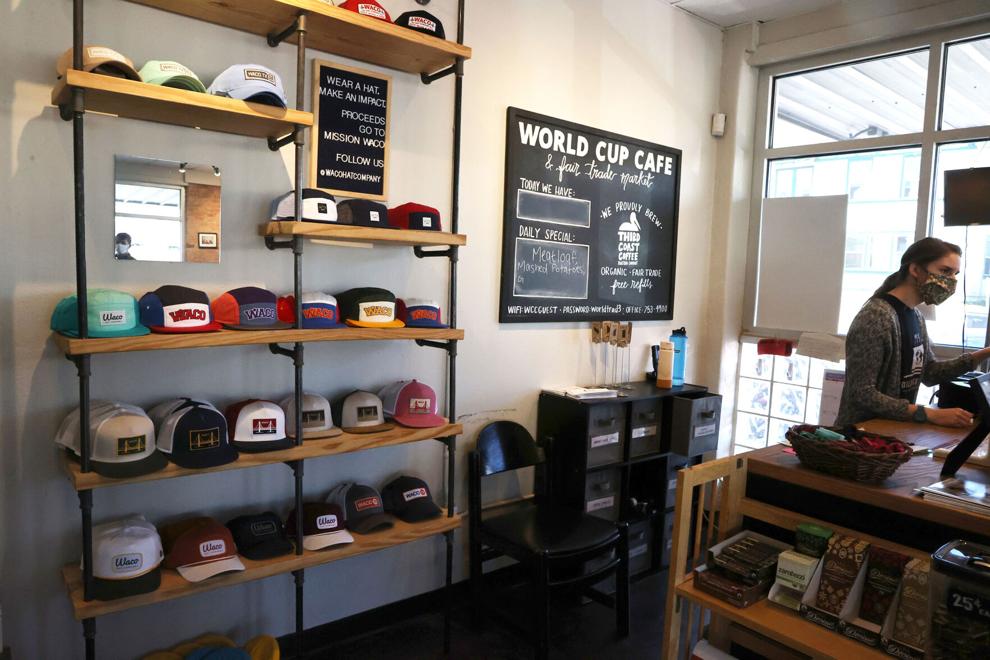 World Cup Café and Fair Trade Market
Mon-Fri, 7 a.m. to 2 p.m.