Humidity:

69%

Feels Like:

53°

Heat Index:

56°

Wind:

10 mph

Wind Chill:

53°
UV Index:

0 Low

Sunrise:

06:50:24 AM

Sunset:

06:29:40 PM

Dew Point:

46°

Visibility:

10 mi
Today
Partly cloudy. Low 43F. Winds NNE at 10 to 20 mph.
Tonight
Partly cloudy. Low 43F. Winds NNE at 10 to 20 mph.
Tomorrow
Partly cloudy skies. High 64F. Winds NE at 10 to 15 mph.
Tonight's weather conditions in Waco: Partly cloudy early with increasing clouds overnight. Low 47F. Winds N at 10 to 20 mph. Saturday's forec…
Waco will see warm temperatures this Friday. The forecast calls for it to be a mild 74 degrees. Expect a drastic drop in temperatures though, …
Stacker explores what spring looks like in every state, from wildflowers in Texas to the New York Yankees' first pitch in the Big Apple.
This evening in Waco: Mainly clear skies. Low near 50F. Winds S at 10 to 15 mph. Waco folks will see warm temperatures tomorrow. The forecast …
A spectacular northern lights show dominated the skyline above Lake Toras-Sieppi in northern Finland's Lapland region.
Temperatures will be warm Thursday in Waco. It should reach a pleasant 73 degrees. Today's forecasted low temperature is 50 degrees. It should…
For the drive home in Waco: Clear. Low 41F. Winds SSE at 5 to 10 mph. Looking at tomorrow's forecast, warm temperatures are in the forecast fo…
The Dishmans have been living in London, Kentucky, for 16 years, but on March 1, they grabbed as much as they could and fled their trailer as …
On the eve of the one-year anniversary of the tornado that struck Middle-Tennessee, the Lebanon Police Department released dashcam footage fro…
Photographer Nathan Myhrvold created stunning, never-seen-before high-resolution photos of snowflakes. Here's how he did it.
Folks in the Waco area will see highs in the 60s today. It looks like it will be a pleasant 69 degrees. Expect a drastic drop in temperatures …
Tonight's weather conditions in Waco: Clear. Low near 35F. Winds light and variable. Waco people will see temperatures in the 60s tomorrow. It…
Strong winds caused havoc in areas around Boston late Monday night and early Tuesday morning. Wind could be seen pushing the flames and smoke …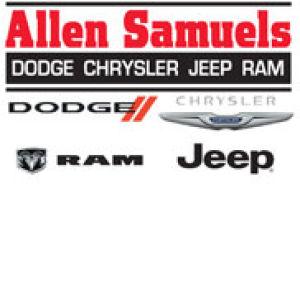 Allen Samuels Chrysler Dodge Jeep Ram l Waco TX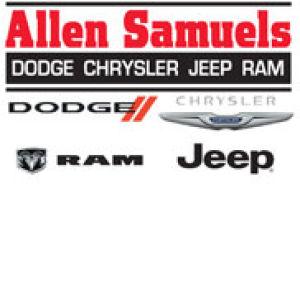 Allen Samuels Chrysler Dodge Jeep Ram l Waco TX