Right Now
49°
Rain Shower
Humidity:

66%

Feels Like:

46°

Heat Index:

49°

Wind:

7 mph

Wind Chill:

46°
UV Index:

2 Low

Sunrise:

07:27:21 AM

Sunset:

05:52:52 PM

Dew Point:

38°

Visibility:

7 mi
Today
Overcast with rain showers at times. High 53F. Winds NNE at 5 to 10 mph. Chance of rain 50%.
Tonight
A few showers this evening with overcast skies overnight. Low around 50F. Winds SW at 5 to 10 mph. Chance of rain 30%.
Tomorrow
Showers early, becoming a steady rain later in the day. High 64F. Winds SSW at 5 to 10 mph. Chance of rain 80%. Rainfall near a quarter of an inch.
Waco folks should see highs in the 50's today. It looks like it will be a chilly 52 degrees. Today's forecasted low temperature is 48 degrees.…
Tonight's weather conditions in Waco: Rain showers early with overcast skies late. Low 44F. Winds NNE at 10 to 15 mph. Chance of rain 40%. Tom…
Today's highs will be in the 50's. It looks to reach a chilly 58 degrees. A 44-degree low is forcasted. The area will see thunderstorms today.…
This evening's outlook for Waco: Partly cloudy skies early will give way to cloudy skies and rain later during the night. Low 52F. Winds SE at…
Lincoln's was rainy, Taft was inaugurated in a blinding snowstorm, and Reagan had both the warmest and coldest of the January inaugurals.
Temperatures in the 60s are expected for the Waco area. It should reach a mild 67 degrees. Today's forecasted low temperature is 52 degrees. W…
For the drive home in Waco: Clear skies. Low 36F. Winds light and variable. Waco people will see temperatures in the 60s tomorrow. It looks li…
Waco people will see temperatures in the 60s today. The forecast calls for it to be a mild 63 degrees. Expect a drastic drop in temperatures t…
Waco's evening forecast: Partly cloudy. Low near 35F. Winds light and variable. Folks in the Waco area will see highs in the 60s tomorrow. It …
Saturday's forecast is showing mild temperatures. It should reach a moderate 60 degrees. 36 degrees is today's low. It should be a fairly clou…
Tonight's weather conditions in Waco: A mostly clear sky. Low 33F. Winds WNW at 5 to 10 mph. Waco folks should see highs in the 50's tomorrow.…
Today's highs will be in the 50's. It should reach a crisp 57 degrees. Today's forecasted low temperature is 33 degrees. We will see a mix of …
Tonight's weather conditions in Waco: Clear skies. Low 37F. Winds NW at 5 to 10 mph. Highs in the 50's are expected tomorrow in the Waco area.…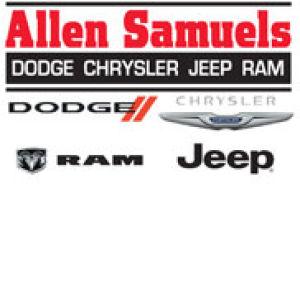 Allen Samuels Chrysler Dodge Jeep Ram l Waco TX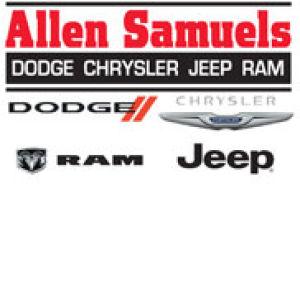 Allen Samuels Chrysler Dodge Jeep Ram l Waco TX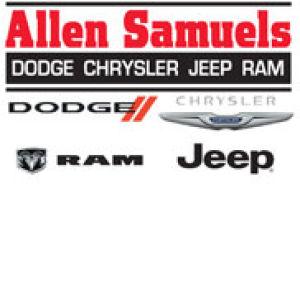 Allen Samuels Chrysler Dodge Jeep Ram l Waco TX